Album art is an image displayed in the background when a particular song/album is being played. Good album art can give your music a distinctive feel and help you remember what you are listening to, which levels up your music listening experience.
Usually, the album cover picture should be pre-selected by the music developers. However, missing the album art always happens with some of your music. How to add a picture as the album art for your songs? Keep reading, and we will show you simple fixes.
Contents: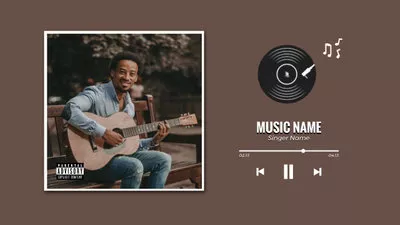 Play Cd Music Playlist
Ocean Wave White Noise Music Song Lyrics Podcast
Hot Tip: Create Your Own Album Cover Online within Click
Wait, wait! Haven't got a proper cover image for the MP3! Is there a way to make a custom and unique album art cover quickly and easily?
No worries! Here comes FlexClip, a powerful online album cover maker to create incredible album covers for all of your albums, podcasts and music tracks within clicks!
FlexClip offers various album cover templates, powerful editing tools, advanced AI-powered features, and stunning effects, making it pretty easy to create high-quality cover art for your MP3. All you need to do is to pick a desired template, then start customizing freely, edit the texts, replace the images, change the colors to make it a unique one that reflects your identity as an artist. Once satisfied with the image, you can right-click on the Timeline and select Export Frame to download the cover image as a jpg.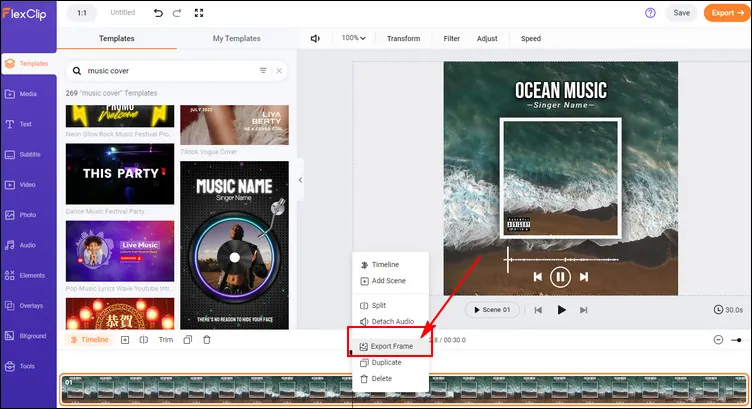 Create Your Own Album Cover
How to Add Album Art to MP3 on Windows 10
It is quite easy to add Album Art to your MP3 files with music-playing software, like Windows Media Player, which is still available and works just as well on Windows 10 and on all other versions of Windows.
Step 1
Find the MP3 file you want to add the album art and right-click on it, and select "Open With", then "Windows Media Player" to play the music using the Windows Media Player. So the MP3 file should be added to the Windows Media Player library.
Step 2
Download the image you want to add as the album art for your MP3 file to your computer, right-click on the image, and select "Copy".
Step 3
Now open the Windows Media Player again and click on "Music" on the left side menu.
Step 4
Find the MP3 file you've added to the library before, and right-click it to "Paste Album Art" to the MP3 file.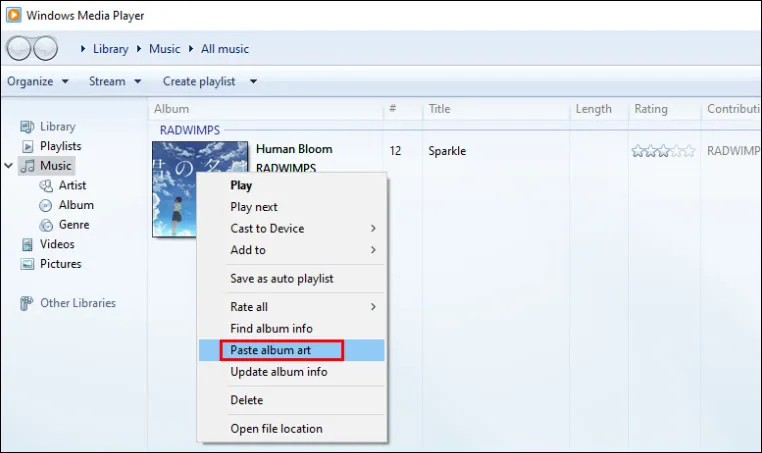 How to Add Album Art to MP3 on Windows 10
How to Add Album Art to MP3 on Mac
For Mac users, iTunes is the common way to listen to music. And you could either add your image manually or automatically get the album cover to MP3 file with iTunes on your Mac computer easily.
To add album art automatically on iTunes, you just need open iTunes and choose File > Library > Get Album Artwork.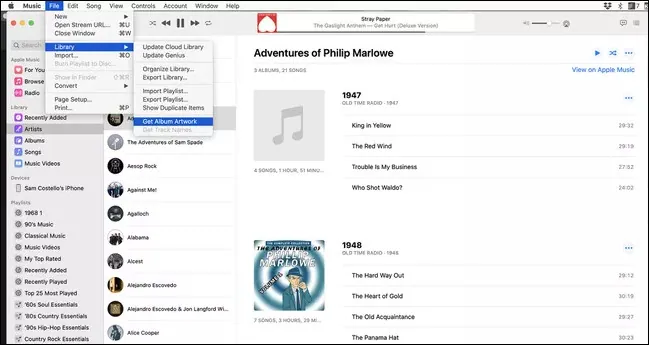 Add Album Art Automatically on iTunes
To add your image as the album art to the MP3 file on Mac using iTunes manually, follow the steps below:
Step 1
Go to the browse to find the album art image for your MP3, and save it on your Mac.
Step 2
Open iTunes and find the MP3 file you want to add the album art cover in the library, then go to Edit >Info > Artwork.
Step 3
Now, you can click on "Add Artwork" to select an image file, then click Open. Or you can simply drag the image to the artwork area.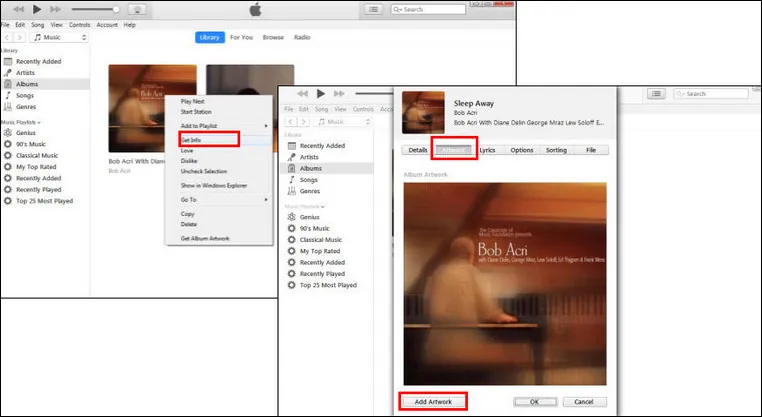 How to Add Album Art to MP3 on Mac
Bonus: How to Add One or Multiple Images to MP3 to Make Music Videos
You know that audio files like MP3 can't be directly shared on YouTube. So if you want to share your favorite song on YouTube, the best way is to add images to the MP3 file to make a music video.
The powerful online tool, FlexClip cna also help you add one or multiple images to your MP3 file and turn it into a video. And then, you can share your favorite song in an MP4 format on YouTube, Instagram, Twitter, etc.
Here's how to add the picture to MP3 using FlexClip.
Step 1
Go to the FlexClip editor page, switch to the Media section, and import your MP3 file and image from your computer or phone.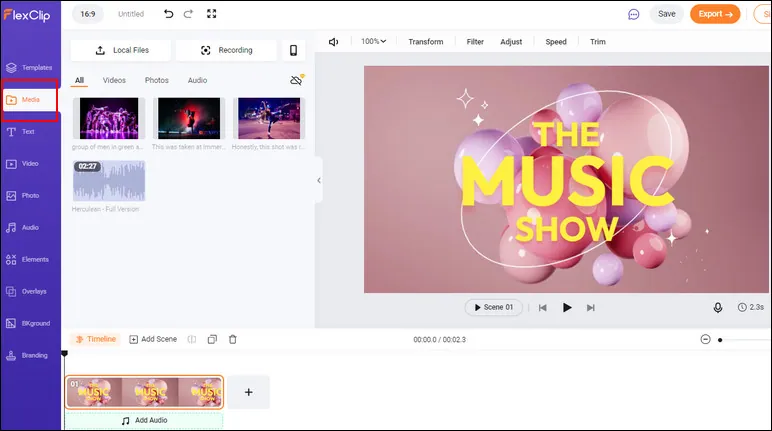 How to Add Images to MP3 Online - Upload
Step 2
Add the MP3 file to the Timeline first, then add your images to go with your MP3. Or you can also pick some stunning footage from FlexClip's Photo library.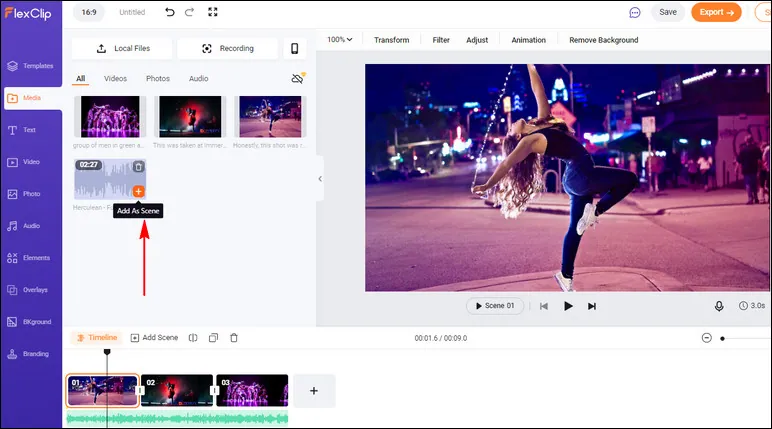 How to Add Images to MP3 Online - Add
Step 3
Notice that the default duration of the image is 5 seconds, so you need to adjust the image duration to make it fit the MP3 track. You can use to adjust duration button to set the time directly or drag the image scene directly on the timeline.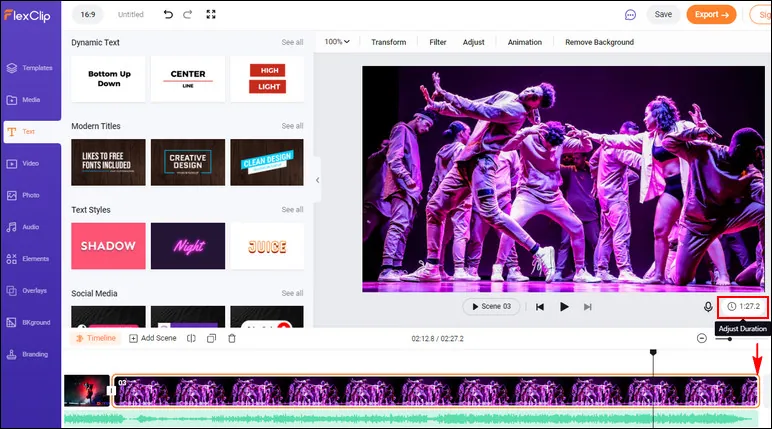 How to Add Images to MP3 Online - Adjust Duration
Step 4
(Optional) If you want to make your music video much more appealing, you can also make more edits to level up it - add animated
lyrics
, beautiful filters, stunning transition, make a
intro/outro
, etc.
Have no ideas on how to edit the video? FlexClip offers various video templates for your inspiration.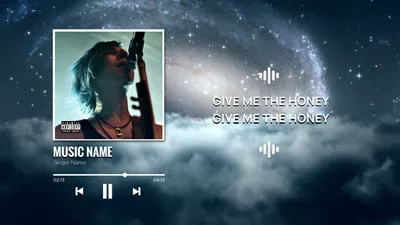 Music Player Live Stream Lyric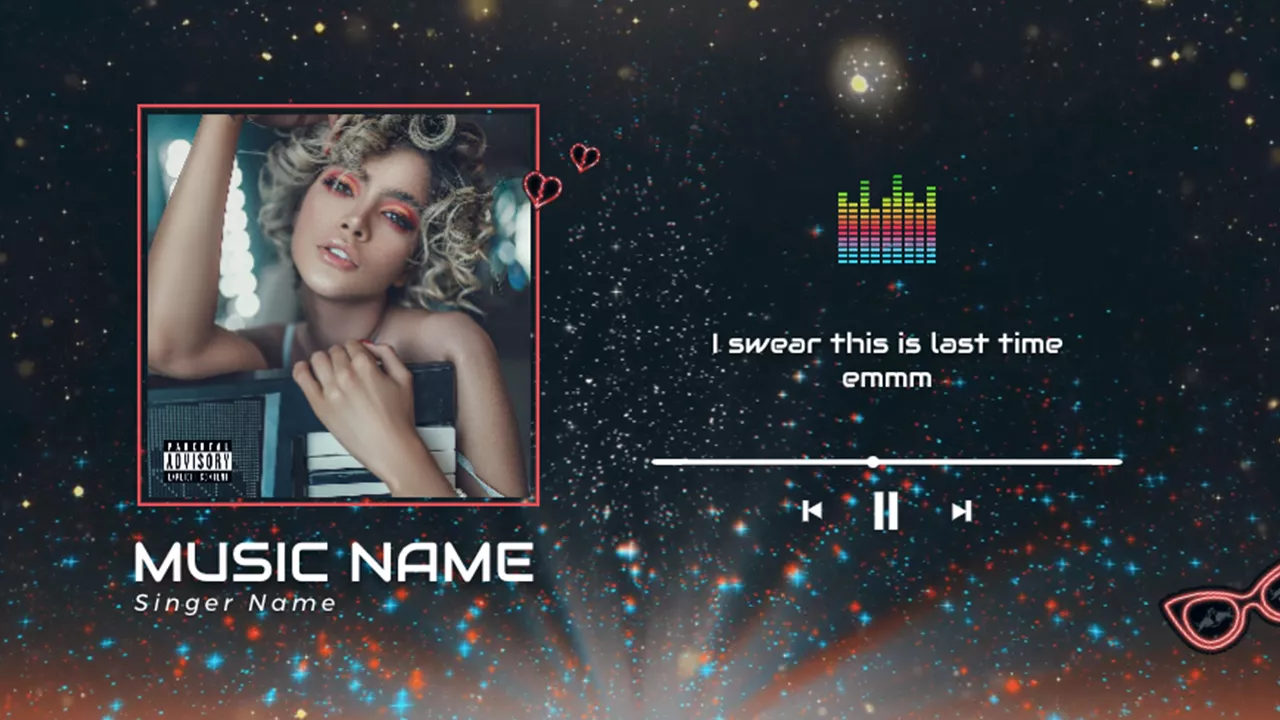 Music Song Lyrics Album Cover Youtube Intro
Final Words
That's all for how to add album art to your MP3 file. Now, it's your turn. If you want to share your favorite MP3 on YouTube, never forget to try FlexClip to add images to your MP3 file.