Once the wedding is over and you've returned from your honeymoon trip, it seems that all your wedding planning is done. However, there is still one meaningful thing you can do - create a wedding highlights video so that you can share it online with friends and family who missed your wedding.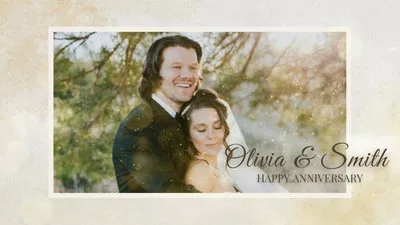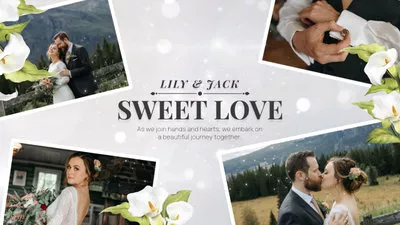 Can't Miss: How to Make a Rehearsal Dinner Video>
Part 1: What Is A Wedding Highlights Video?
Well, a wedding highlights video contains a series of clips of your wedding day to sew up the best moments on your Big Day. It can be any shot from your wedding wows, the guest's reception or walking up the red carpet.
Typically, the highlights video only focuses on important moments, letting you look back on years to come. Besides, the highlights video always pairs with a song to show the relationship with your partner best.
Part 2: Tips to Easily Create an Attractive Wedding Highlights Video
1. Turn the Day into a Story
You may want to show everything in the exact order that happened on that day but you can bend the rules to make it enjoyable. Most people tend to shoot videos from preparation to dawn but it doesn't mean you have to obey these rules. Instead, you can weave interesting clips or significant parts together to establish a crucial clue.
2. Try to Use Transitions
After shooting the video, you must have something in mind for the memorable scenes you will combine. Here you can apply some visuals to make your wedding highlights videos a breeze. Among various tricks, adding transitions is the easiest way as it allows you to crossfade to another scene in what looks like a seamless flow.
3. Choose the Right Background Music
As we mentioned above, a highlights video usually goes with a song you chose to set your video's tone. If possible, choose a meaningful song to motivate the tone and tie all the people together. If you need some suggestions for selecting music, search for popular wedding playlists to get inspiration.
4. Keep the Video Short
The length of the wedding highlights video can last from 3 to 8 minutes, depending on the photos you want to show. In principle, a longer video will make it hard for viewers to watch over your entire wedding. In contrast, a shorter video cannot cover all the essential formalities on your wedding day.
5. Use an Editor for Editing
A video editor is essential to level up your wedding highlights video. Sometimes, it helps you combine the clips with background music and sound effects. In most cases, it enables you to perfect the video by making additional editing like transitions, color grading, speed change and more. Therefore, you'd better pick a professional, easy-to-use video editor like FlexClip to create your wedding highlights video.
Part 3. A Popular Video Editor to Make Wedding Highlights Video Online
Dislike any local installation? Have no editing experience? Come to FlexClip! As an online video editor, it packs a full suite to match your needs for creating wedding highlights videos.
Firstly, FlexClip has many editing tools including trimming, splitting, compressing and more that help you make basic edits effortlessly. Besides, there are more you can do than basic editing, from adding music and transitions to perfecting your wedding videos for free. If you need some inspiration, it offers you 2600+ ready-made templates and various media resources you can easily use.
In a nutshell, whether you're a videographer or amateur lover who wants to make videos of wedding highlights, FlexClip can help you get the best solution in clicks.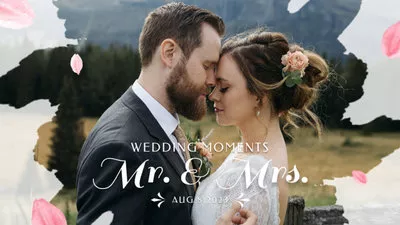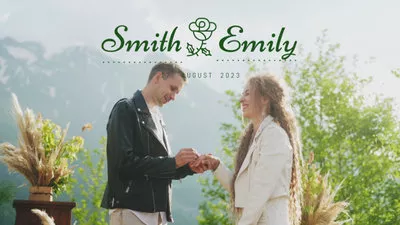 Part 4. How to Create Wedding Highlights Video Using FlexClip
Now it's time to make your wedding highlights videos. Follow the steps below to see how to do it with FlexClip.
Step 1: Upload Your Wedding Clips
Click on Create a Video icon and upload your wedding footage under the Media section. Once it's loaded, drag it to the timeline.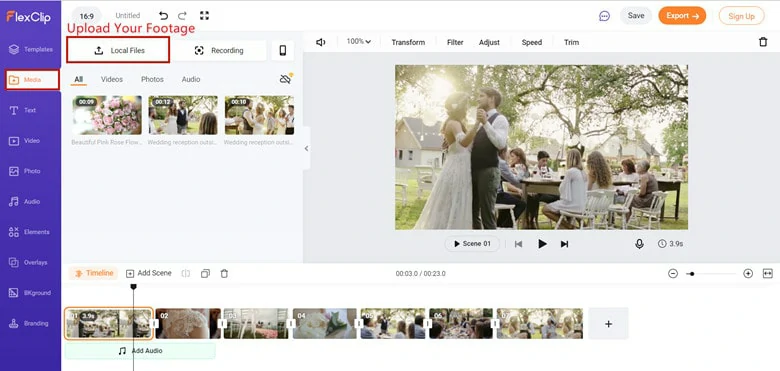 Upload Your Wedding Clips to FlexClip
Step 2: Make Basic Edits
Feel free to trim and split video clips as you need. Rearrange the video to the desired sequence if you want to create it in a special order.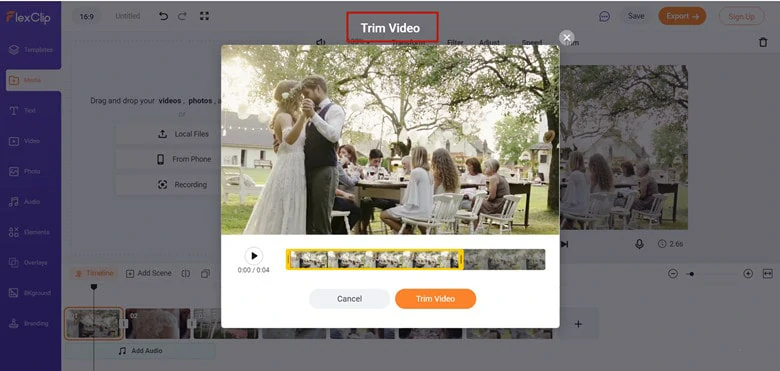 Trim the Video as You Need
Step 3: Add Transition to Your Wedding Highlights Video
Move your cursor to the Transition button between two clips and choose a transition effect to add. You can select wipe, fade, zoom, blur and more options.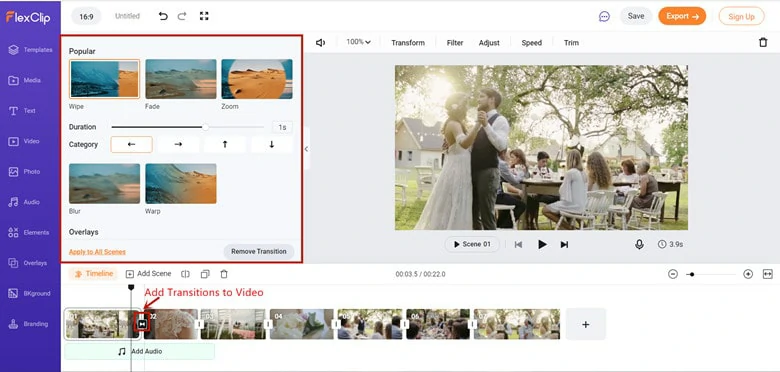 Add Transitions to Your Wedding Highlights Videos
Step 4: Add Text to Your Video
Type in your sincere words to make this video more moving. Go to the Text section and use one style to add your text.
Add Text to Your Wedding Highlights Videos
Step 5: Apply Background Music to Video
Now it's time to add background music to your video. You can either upload your music or pick one soundtrack from the music library.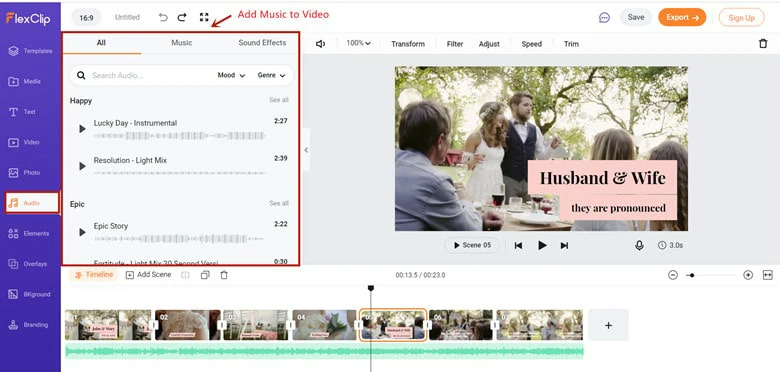 Apply Background Music to Wedding Highlights Videos
Step 6: Export the Video
When finishing editing, click on the Export icon to save your video. Now you can share this wedding highlights video on your social media.
The Bottom Line
That's all for creating wedding highlights videos and try to make a video of your highlights now. By the way, FlexClip is an excellent choice to help you make videos effortlessly. Give it a try and let it surprise you now!