Your Big Day is coming and all your loved ones are arriving to witness your wedding. What can you do to help your relatives meet and mingle? Bingo, that's a rehearsal dinner! It's a good opportunity for the bride's and groom's families to know each other before the wedding day craze starts.
To add more fun to your rehearsal dinner, use a rehearsal dinner slideshow to unveil the preclude of the craze and highlight the emotion. Let's learn how to create a video to bond with your relatives while telling your story at the rehearsal dinner.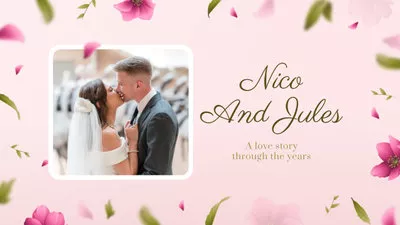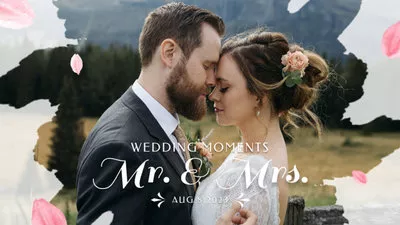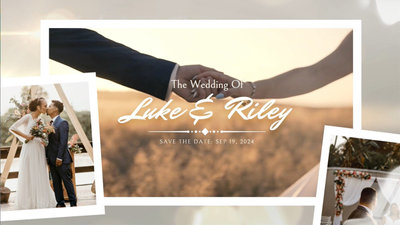 Can't Miss: 12+ Hot Wedding Video Ideas That You Have to See>
Part 1. Tips to Make An Awesome Rehearsal Dinner Video
1. Keep the Video Short:
Most people mistakenly make their slideshows too drawn out. If you want to keep your viewers' eyes on your video, keep it short. Generally speaking, the rule of thumb is to set the video running time to 3-4 minutes. It's enough to hit the sweet spot and also make your slideshow engaging.
2. Select Suitable Photos:
It's not surprising that you have thousands of photos to share. But that doesn't mean you need to show your guests every second of your couple. Instead, pick pivotal images to make a personal storytelling video as below:
A. Childhood photos of the couple and their families.
B. Photos of the couple first dating.
C. Pictures of the proposal.
D. Photos of all the crucial moments towards happiness.
3. Choose the Music that Fits Your Personality:
A song can make or break the video. For a rehearsal video, a suitable rehearsal dinner song would be the icing on the cake. So choose the music that not only fits your personality but also evoke the right emotion for your guests.
4. Find the Best Time to Play Video:
Everything should happen at the right time. Let us suppose that you play the rehearsal video at the beginning of the dinner, what will you see? Your guests are busy talking and making acquaintances. Inversely, if you play it too late in the evening, you'll be upset to find the audience. Hence, It's better to showcase your story-telling when the first toasts begin.
Part 2. Easy and Handy Tool to Make Rehearsal Dinner Video
Making a rehearsal dinner video is super easy if you're using a user-friendly tool. Besides, if it comes with pre-made templates, then creating a satisfying rehearsal video will not tangle you anymore. Here, the best rehearsal dinner slideshow maker - FlexClip, is what you're looking for.
Firstly, it packs 4000+ professional-looking templates to help you unleash creativity including wedding videos, proposal videos, wedding greeting videos and more to match your different needs. Besides, the user-friendly interface and handy editing suite will help you get high-quality rehearsal videos effortlessly.
Whether you're a rookie or a master who wants to create a rehearsal dinner video, you can get satisfying results in clicks. Now let's see how to make an intriguing video for your rehearsal video.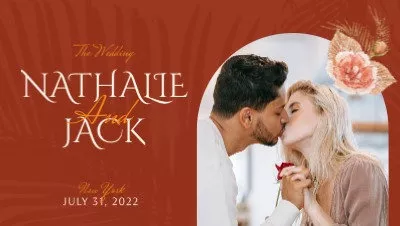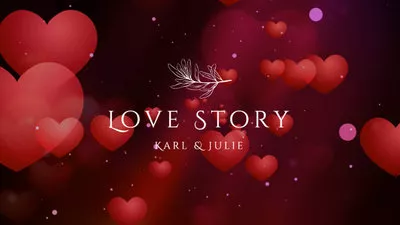 Part 3. How to Make a Gorgeous Rehearsal Dinner Video
Can't wait to create your rehearsal dinner video using FlexClip? Let's follow these simple steps to produce a rehearsal dinner slideshow that will make your relatives reach for tissues:
Step 1
Click on icons according to your actual needs. Go with a new project to make your rehearsal video or pick a template option if you want to use stylish pre-made templates.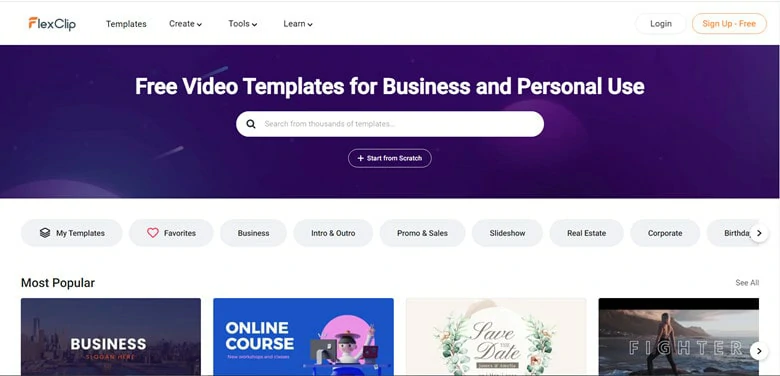 Pick Your Favorite Template
Step 2
Upload pictures you want to use from your computer, Google drive or mobiles and drag them to the timeline. Rearrange the sequence if you want to tell a coherent story. Moreover, add some special video clips to make the video more interesting.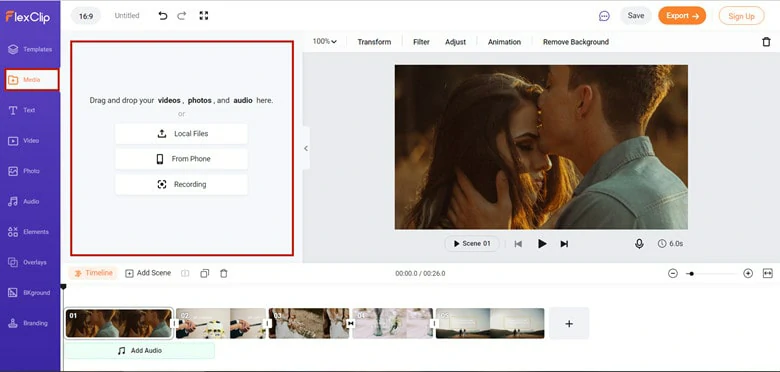 Add Your Footage to FlexClip
Step 3
Level up the video with some eye-catching effects. You can add some transition effects to create a smooth flow. Besides transition, also use
filters
to create a montage layer on your video.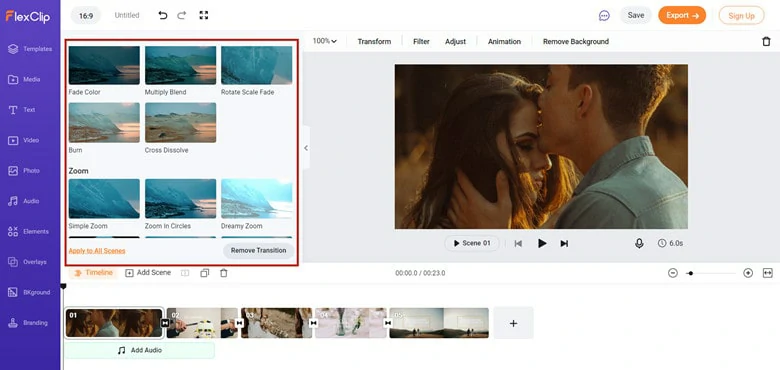 Add Transition and Effect to Your Video
Step 4
Perfect your rehearsal dinner video with your tune and
text
. Feel free to choose from a royalty-free soundtrack library or add your original sound to this video. If you want to add some descriptive words to evoke emotion, select the font and type to match your style.
Make More Edits to Perfect the Video
Step 5
Additionally, there are romantic elements and overlay effects to make your videos perfect. When finishing editing, save the video to your fitting format and export the video to local.
Best Rehearsal Dinner Videos with Ideas for You:
There are many ways to make a best rehearsal dinner slideshow video. Below are some examples.
This is a rehearsal dinner slideshow that tells the Bride and Groom's love story using the song lyrics as a clue. It's heart-warming and romantic. You can make your wedding dinner video like this.
Wedding Rehearsal Dinner Video Using Lyrics as a Clue
Here is a funny rehearsal dinner slideshow with bright music and it will add some interest on your Big Day! Select your meaningful images and try to make a funny video like this one.
Funny Wedding Rehearsal Dinner Video with Bright Music
Want to make a movie-like rehearsal dinner slideshow? Take a look at this example for reference. It's easy and quick to make one with FlexClip's online editor.
Movie-like Wedding Rehearsal Dinner Slidehow
Moreover, there are tons of creative wedding rehearsal dinner video ideas to show off your story. We've just picked some of our favorite across the web for you.
Interview your friends and family about yourselves and your story as a couple.
Create a documentary-style slideshow covering the wedding planning process.
Have a friend or family member narrate in a voiceover as if telling a fairytale.
The Bottom Line
That's all for how to create a rehearsal dinner video to let your guests reach for tissues. Come and start to make a video to tell your love story with families using FlexClip. Try it right now!