Reddit is a one-of-a-kind Internet platform that combines elements of social media, news websites, and web forums. As we are aware of the fact, Reddit attracts numerous audiences, with different tastes and attributes. Such users tend to either explore or upload specific videos and wish to have access to the best free video editing software Reddit as it contains premium features. A video, properly edited, is considered vague and does not attract many audiences, thus losing its charm and the meaning behind it.
Reddit's customer base is as diverse as it is erratic. Having a video of your invention gain thousands of views, likes, and comments on Reddit's many subreddits can turn even the most innocuous videos into viral successes. Since it is one of the most viewed sites globally, it has people from all over the world scrolling and viewing, bringing your video in the limelight. Thus making you famous overnight. It is essential to share videos on Reddit as it creates a safe environment for all the users, to promote themselves or their brand. Apart from that, it can be used to enlighten people with knowledge or any essential additional information; hence, communicating through video makes it easier to grasp the meaning. Thus, we have many options listed and analyzed for you below, which verify the best free editor Reddit.
when you search for the best free video editing software, you are thrilled and astounded to see various options on your feeds. The question that arose in your mind is which one is worthy of your time and choice. Thus, to solve your queries and clear all your thoughts, we have a list prepared for the top 7 video software Reddit. Let's check it out!
The Best Free Video Editing Software for Reddit
1)FlexClip:
FlexClip is everyone's go-to and most-loved finest free video editing software, with various video editing capabilities that allow you to make professional-looking business or leisure videos quickly.
Primarily the practical incentive to use FlexClip for video editing activities is that you won't need to download the application because it works totally in your browser and is extremely versatile. It is also quite simple to use, allowing you to integrate videos and make videos of any type simply. Moreover, you also have access to millions of professional video, image, and audio templates. Last but not least, FlexClip has a quick export speed without sacrificing video quality, so it truly does come in handy.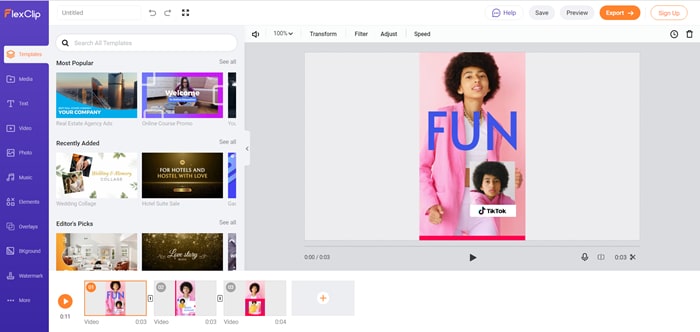 Video Editing Software for Reddit - FlexClip
2)Openshot:
OpenShot Video Editor is a free, open-source video editor with a simple interface and an extensive feature set for making spectacular movies, films, and animations. It allows you to rapidly trim down your movies and add any watermark or soundtrack. When exporting video, OpenShot is set to retain the video quality as high as possible by default. This results in big files that can take a long time to upload if your internet connection is slow. In several ways, Openshot appears ancient; for example, it features 3D animations that appear to have come from PowerPoint or a version of Windows 2000. This video editor can't match with other free editors in terms of graphical quality, let alone commercial software or 3D design software. Simply said, if you wish to use or create animations in your video editor, Openshot is not a choice.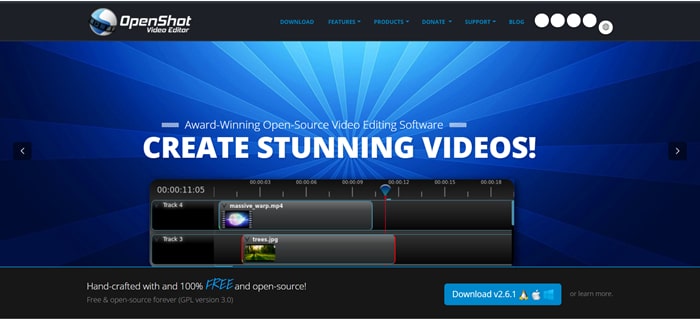 Video Editing Software for Reddit - Openshot
3)iMovie:
iMovie is only available for Apple users and gives the basic, plain editing tools you'll have to assemble together a movie from a collection of video clips. It allows users to make great-looking movies with fancy transitions and unique effects from footage captured on Apple devices. The layout of iMovie is not user friendly because it is very movement sensitive and occupies a lot of your time when the movie is exported.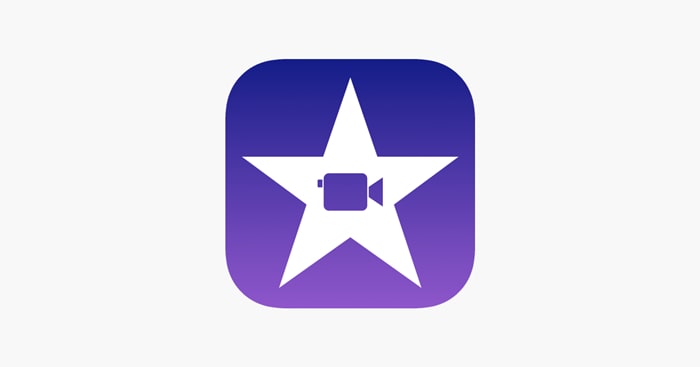 Video Editing Software for Reddit - iMovie
4)VSDC:
VSDC includes a wide range of popular video effects, filters, and transitions. There are two levels to choose from: Free and $19.99 Pro editions are available. It includes a lot of capabilities, such as zoom, color correction, and 360 video editing. Still, its interface isn't particularly user-friendly, it has some serious limits, and the free version effectively slows down the processing speed of your films.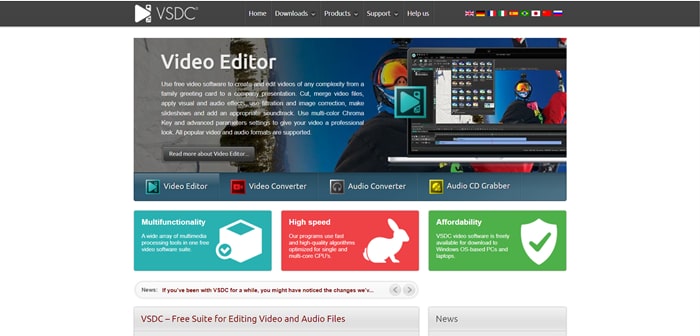 Video Editing Software for Reddit - VSDC
5)DaVinci Resolve:
DaVinci Resolve is a non-linear video editing and color grading application. Editing, visual effects, audio post-production, and professional color grading are all included for free. Different users' sign-ins can be perplexing, and deciding where to store the user information may require some experimentation. Particularly modest skills will require learning to use the exporting procedure, which is a bit neurotic. Resolve isn't designed for single-screen editing, and it's even terrible on a laptop.
Video Editing Software for Reddit - DaVinci Resolve
6)Lightworks:
Lightworks is a non-linear editing software for digital video editing and processing. It provides a 7-day free trial, which is just long enough to acquire a feel for the software before having to pay. Lightworks is a surprisingly strong free video editing software that comes with several professional-grade tools that will make your clips pop. It's quick and adaptable, and after you've gotten acclimated to its unique workflow, you'll find it surprisingly simple to use. Lightworks is less appealing to those who expect more popular output because there is only one option to save the project to MP4 for uploading to YouTube or Vimeo, and the free version's max 720p quality makes it less appealing, and its iconography and relatively bright color scheme takes focus from the work to be accomplished.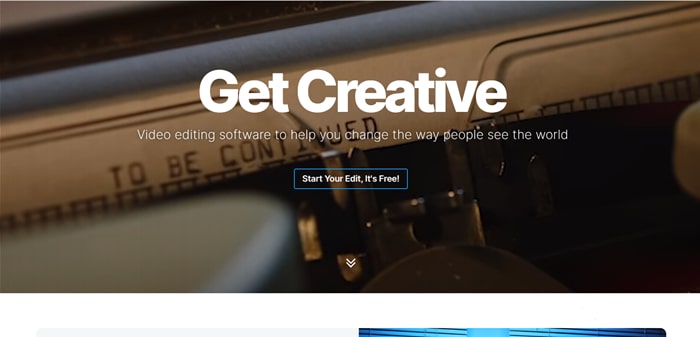 Video Editing Software for Reddit - Lightworks
7)CapCut:
CapCut is a free all-in-one video editing app for Android that allows users to not only add a plethora of stickers, filters, and effects to their films, but it also features a simple green screen function and a zooming option. Furthermore, it lacks essential editing tools, is unsuitable for huge videos, and is not regarded as a comprehensive video editing tool.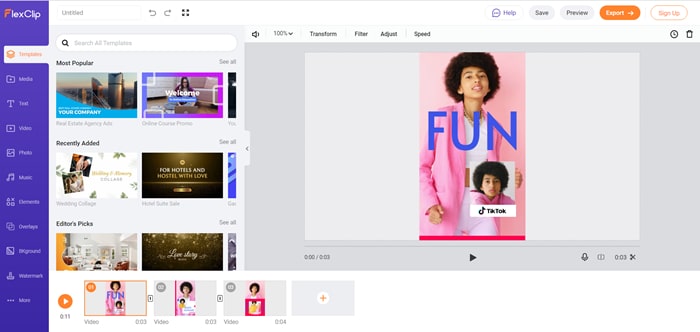 Video Editing Software for Reddit - CapCut
8)Windows Movie Maker:
Movie Maker is a free movie editing program that lets users upload their finished videos to video hosting sites. It's also capable of editing and publishing audio files. It permits exporting audio clips in Windows Media Audio format if no video or graphics is present. However, there are no changes or aesthetic enhancements, and the user frequently encounters installation difficulties.
Video Editing Software for Reddit - Windows Movie Maker
The Bottom Line
We apprehend that using FlexClip is the most reliable, best free video editor Reddit as it provides you with various features and helps you save your time. Thus, you need to select this to be at ease and avoid all the hustle and bustle with other apps, and be the best at your work. Get started using it now!