TikTok profile pictures or PFP for Tiktok is essential to every TikToker. Having an instantly recognizable TikTok profile picture helps you easily establish your niche, grab like-minded TikTokers' attention and grow more followers.
Though you can pick a fancy photo for your TikTok profile picture, none works better than an eye-catching animated TikTok profile picture.
So, in this tutorial, we will walk you through how to use any GIFs or videos to create an animated and captivating TikTok profile picture online and offer you valuable TikTok profile picture ideas.
Create animated TikTok pfps with GIFs and videos.
Here is what you will learn:
Also, read how to add custom music to TikTok.
TikTok Profile Picture: Aspect Ratio, and Format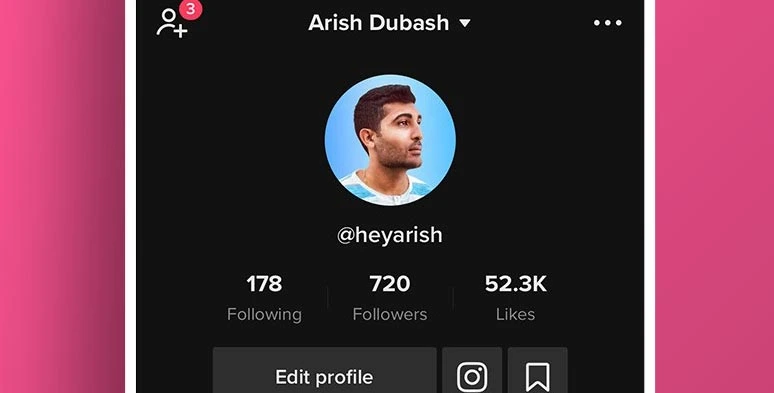 A classic meme with Impact meme font
Format: MP4 or JPG
Since we wanna create an animated profile picture for TikTok, so, you need to save your PFP for TikTok as an MP4 video file. Meanwhile, the maximum video length of TikTok profile pictures is 6 secs while the minimum time is 3 secs.
If your video is more than 6 secs, TikTok allows you to trim the video down before you click the "Save" button.
Aspect Ratio: 1:1 or Square
Although your TikTok profile picture looks like a circle, to easily place your face or anime icon in the center for the best viewing experience, we suggest that you use a 1:1 aspect ratio for creating the video part. Also, read how to crop a video in VLC.
How to Make an Animated TikTok Profile Picture from a GIF or Video
To use a funny GIF or any videos for your TikTok profile pictures, a user-friendly and feature-packed tool you can use is the FlexClip online video maker.
Easily put GIFs or videos for your TikTok PFPs by FlexClip online.
With FlexClip, you can directly search for trending GIPHY GIFs and convert them into a looping video for your TikTok PFPs or easily crop and edit your selfie videos into compelling TikTok PFPs in minutes.
Besides, you may also make the most of FlexClip's stylish and fully-customizable TikTok video templates. All you need to do is drag and drag your video assets to customize them into a viral TikTok video, which is a great timesaver if you don't have graphic design experience just like me.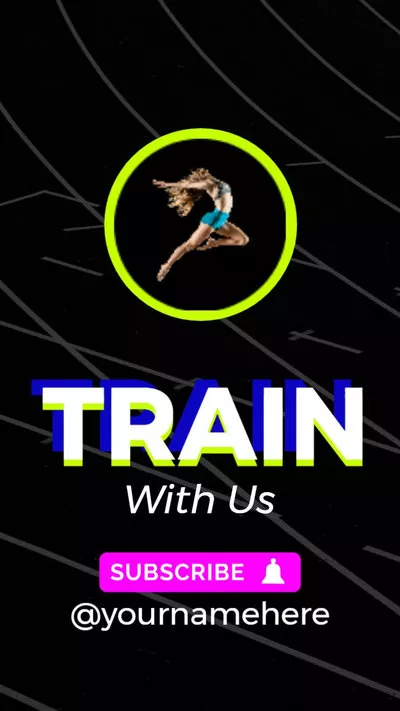 Sports TikTok Video
Fashion TikTok Video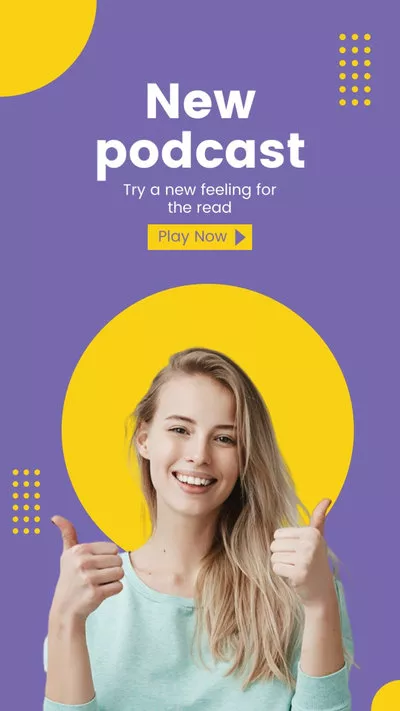 Podcast Trailer
How to use GIFs and videos for your TikTok PFPs by FlexClip:
Step 1
Access FlexClip
and set the video aspect ratio to 1:1 and video duration to 6 seconds.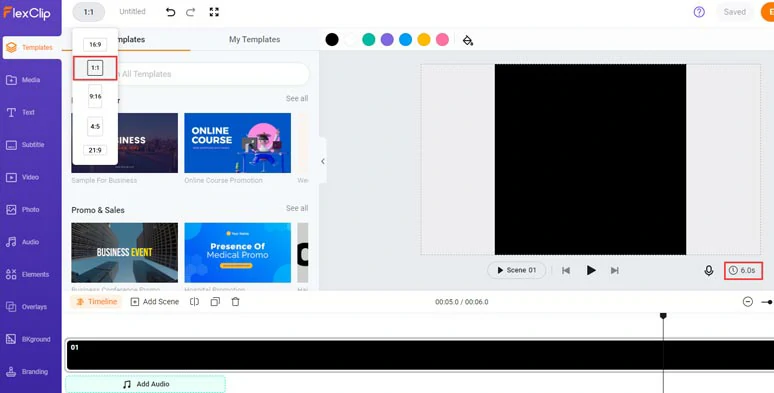 Set the video aspect ratio to 1:1 and the video duration to 6 seconds.
Step 2
Upload your GIFs or videos to FlexClip from your PC, phone, Instagram, Facebook, Google Drive, One Drive, Dropbox, etc.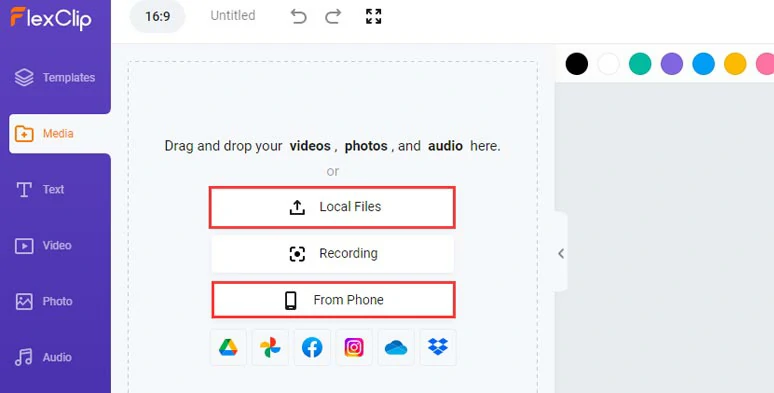 Upload your GIFs or clips to FlexClip.
Alternatively, you can click Photo tab > GIF > directly search for and use trending GIPHY GIFs and illustrations and later save them as a looping video for your TikTok PFPs as well.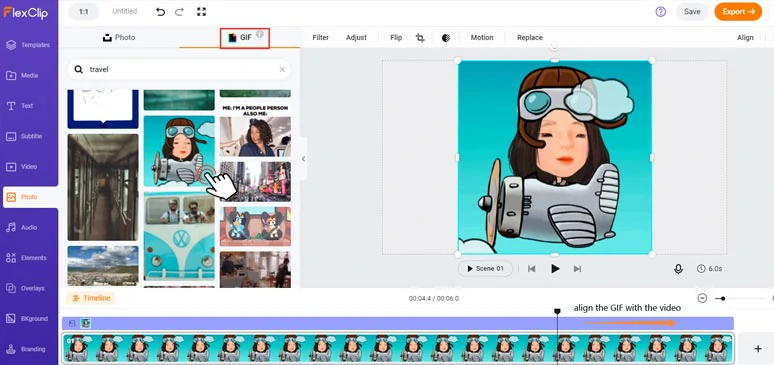 Use trending GIPHY GIFs for your TikTok PFPs.
Step 3
Click "Add as Layer" to add your video or GIFs to the timeline and you can drag its corner to fill the screen. You can trim or split the clip/GIF for the best moments needed.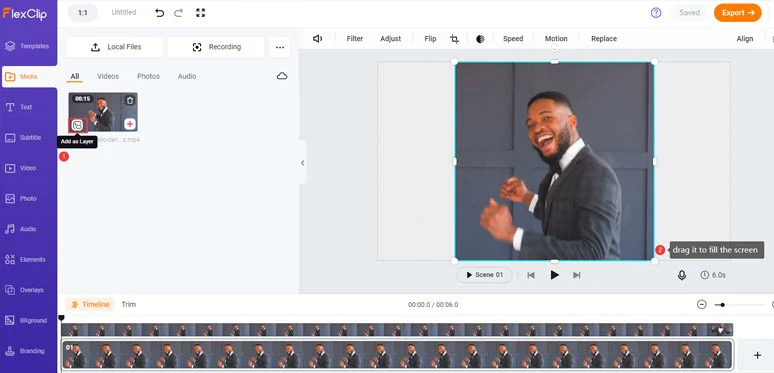 Add the clip or GIF to the timeline and drag its corners to fill the screen.
Step 4
Click the Export button and select the video resolution and save it as an MP4 to your Google Drive, One Drive, or Dropbox. Then transfer the TikTok PFP video to your phone.

Export the video and transfer it to your phone through Google Drive, etc.
Step 5
Change Your Still TikTok Profile Pictures to a Video
Launch the TikTok app on your phone >tap the profile icon in the right bottom > tab the "Edit Profile" > tab "Change Video" > select your video > hit "Save". Done. Now your TikTok profile picture should be an animated video or GIF.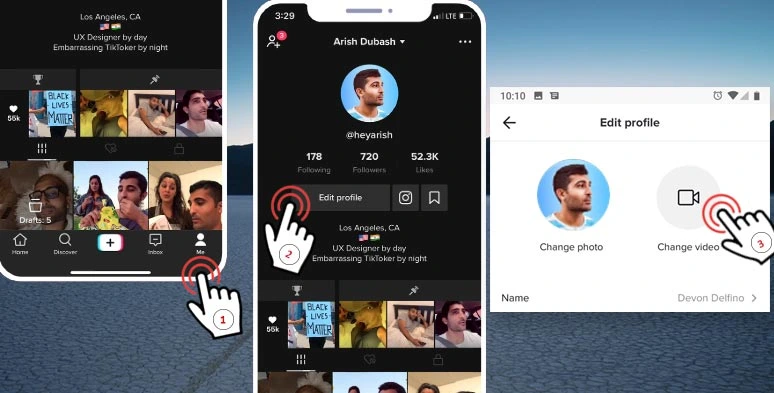 Replace a still TikTok profile picture with a video
The resulting TikTok profile picture from the above example:
Animated TikTok PFPs.
Great TikTok Profile Picture Ideas
Now, you know the basic steps to make an animated TikTok profile picture from a video or a GIF by FlexClip. Here, we'd like to offer you 3 cool ideas to take your TikTok profile pictures to the next level. Learn more to make a viral TikTok video.
1. Create Anime PFP for TikTok
Anime or cartoon TikTok profile pictures trigger our childhood memories and make it easier for viewers to remember you and establish your niche amid a sea of TikTokers. With FlexClip's vast GIF assets, you can enter keywords like " illustration", "cartoon", etc. and handpick a cute and funny anime GIF and export it as a video for a TikTok profile picture.

Use animated GIFs like "illustrations" or "cartoons" for TikTok profile pictures
Whether you are a chef, a dancer or a programmer, or a music producer, etc, you can create an engaging TikTok profile picture. Here is just an example of a PFP for a chef TikToker, made by FlexClip.
Interesting anime TikTok PFPs.
2. Make Funny Cat Meme PFP for TikTok
If you are a funny guy or often post hilarious moments on TikTok, then use videos and GIFs of cats, people's reactions, emotions, etc. for a meme TikTok profile picture will also add a personal flair to your TikTok account.

Create funny cat meme profile video for TikTok
Likewise, just pick a video or GIF in FlexClip's video or photo tab that fits your personality and attitude. Then, you can come up with the following cute cat meme TikTok profile picture.
Cat meme TikTok PFPs.
3. Use Abstract Dynamic Background for TikTok Profile Pictures
To have a cool TikTok profile picture that distinguishes yourself from others, using the abstract dynamic background could be a great alternative. You can harvest thousands of studio-like abstract videos or dynamic backgrounds, GIFs to wow the viewers.

Use abstract video background for TikTok profile pictures
For example, if you are a programmer or a tech TikToker, just enter "Matrix" in the "Video" tab, and then you can create this cool abstract Matrix TikTok profile picture. Awesome!!
Abstract matrix TikTok PFPs.
While the "Background" tab in FlexClip also offers you many options. Do take a look.
Now, It's Your Move
Hopefully, you can find our tutorial helpful and enjoy using FlexClip and its vast royalty-free and quality video and GIF assets to create thumb-stopping animated profile pictures for your TikTok. So, let's do it now!