YouTube is the largest video hosting platform in the world and millions of videos are being uploaded to YouTube every single. Therefore, it's possible to come across at least one video that is not in your native language. No worries! Subtitles make it easy to cross language barriers and help you understand the content easily. Here are 4 best YouTube subtitle Chrome extensions for you. Let's dive in!
Free and Customizable Subtitle Templates for You: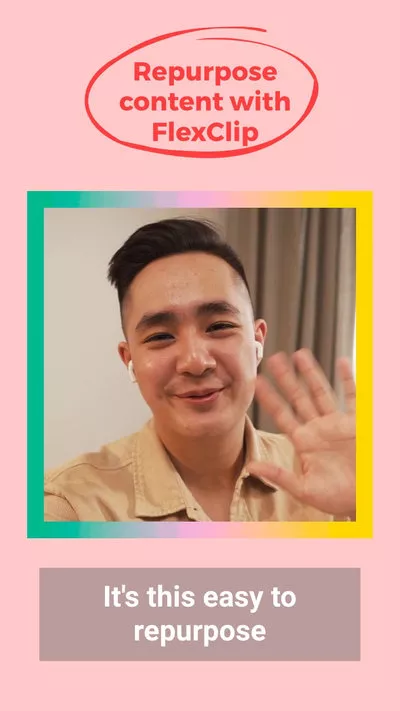 Repurpose Tutorial With Subtitle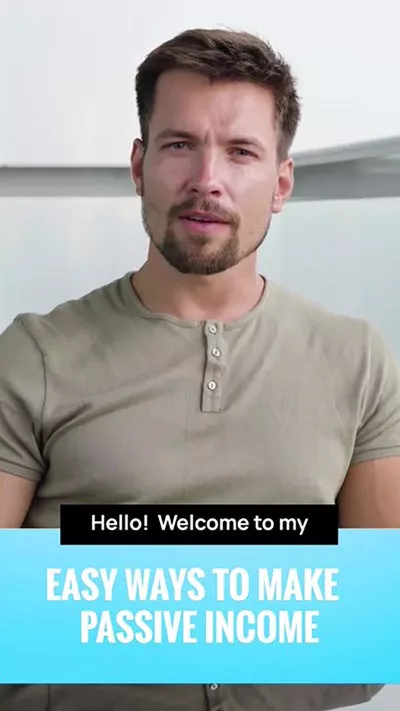 Passive Income Tips With Subtitle
Repurposing Content Template Video Tips Subtitle
Learn More:5 Best Screen Recorder Extensions for Chrome>
#1 Subtitles For YouTube
This Chrome extension lets you add subtitles to any video you are watching on YouTube. With a drag and drop operation, it empowers you to upload your .SRT file or zipped .SRT file for your movies and the subtitles will start showing up automatically. Meanwhile, this YouTube subtitle extension supports the searching feature, meaning you can directly find subtitle files for your favorite movies from OpenSubtitles.org and Amara.org. It's simple and easy for all.
Note: If you already had opened a YouTube page before installing the extension, you will not see the extension load on that page. Just refresh the page once after installation is complete.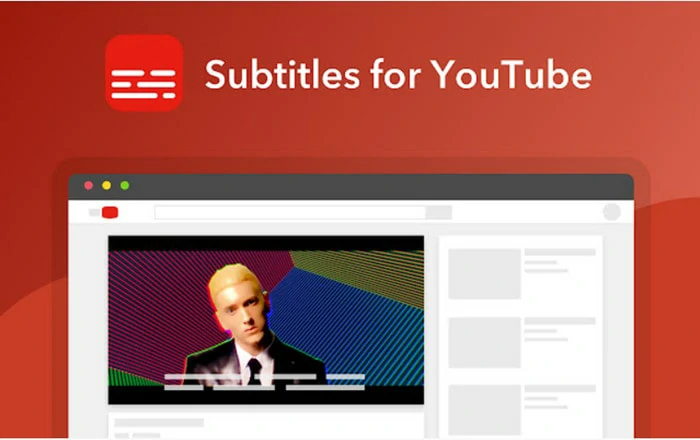 Subtitle Chrome Extension - Subtitles For YouTube
# 2 Speak Subtitles for YouTube
Looking for a tool to translate the existing subtitle to another language when you're watching YouTube videos? Here is Speak Subtitles for YouTube! It works as a translator and screen reader to help you solve subtitle problems. Firstly, it supports 30+ languages to easily convert text subtitles for YouTube into natural-sounding speech. Moreover, you have full control over voice speed, volume, pitch and voice type to meet your different needs. This YouTube subtitle extension is suitable for converting the text into your local language speech with 100+ voices, available in multiple languages and variants.
Note: The extension may conflict with other extensions for YouTube. If you encounter this problem, try disabling other extensions.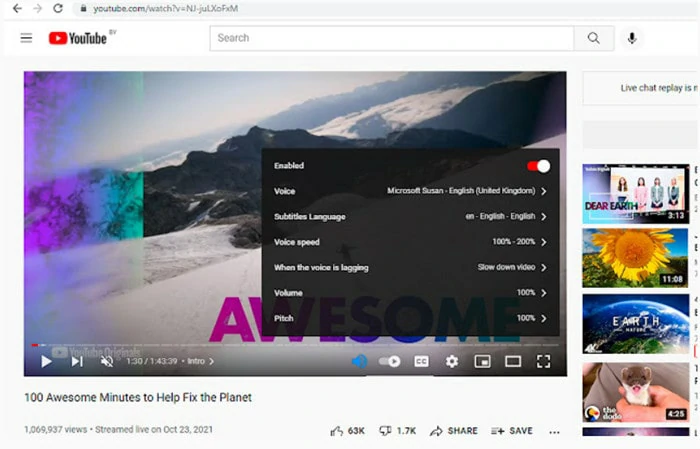 Subtitle Chrome Extension - Speak Subtitles for YouTube
# 3 Multi Subtitles for YouTube
As its name suggests, this YouTube subtitle extension can display as many subtitles as you like effortlessly. No third-party server needed! No conflict with YouTube web player's CC. Besides, it supports the auto-subtitle function to generate subtitles regardless of what language you desire. While if you want to translate the existing subtitle to another language, here is a machine-translated subtitle for help. Although it has no fancy UI and contains many mistakes, it's still a worthy subtitle Chrome extension for you to try.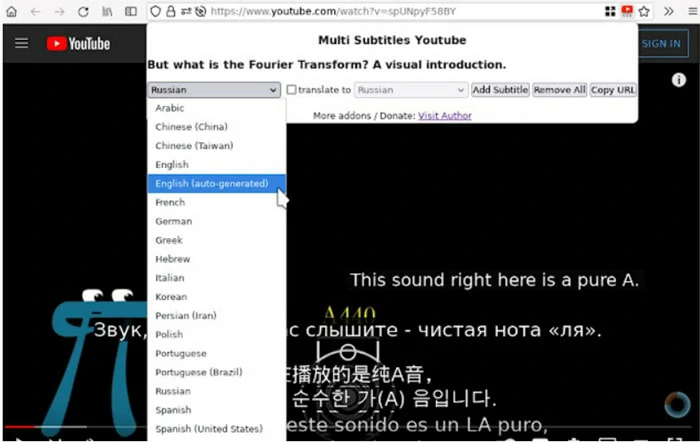 Subtitle Chrome Extension - Multi Subtitles for YouTube
# 4 Subtitle Player - Translate Video YouTube
Compatibility: Mac OS X or +
If you're watching videos or movies in the original language but do not have the necessary linguistic knowledge, then subtitle subbing is the right option for you. With Subtitle Player, you can fully enjoy foreign videos and films by viewing simultaneous translations. Additionally, here is also a voice acting option available for you to read subtitles aloud. Aside from watching foreign videos, it can act as an online learning tool to capture a new foreign language.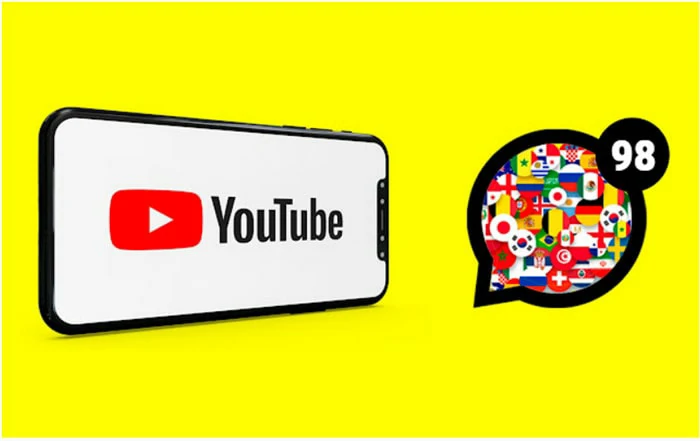 Subtitle Chrome Extension - Subtitle Player
Bonus Tips: The Best YouTube Subtitle Generator Online
Dislike the performance of the Chrome subtitle extension? Or are you looking for a high-quality YouTube subtitle generator? You've come to the right place. Here is FlexClip - the best YouTube subtitle generator online.
As a YouTube subtitle generator, FlexClip lets you automatically add subtitles to YouTube videos with the click of a button. It identifies 140+ languages with different accents and automatically generates subtitles with high accuracy and stylish designs. Moreover, you can check and edit the generated subtitle with ease.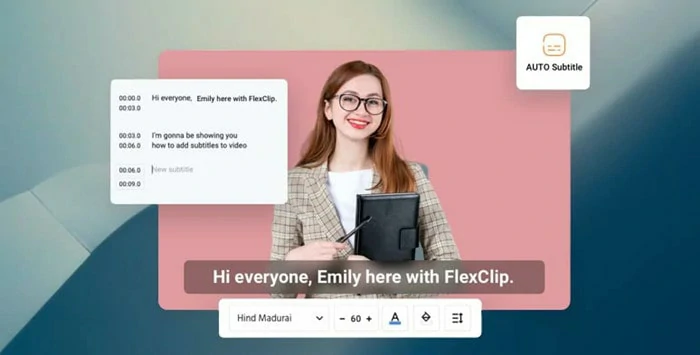 The Best YouTube Subtitle Generator Online - FlexClip
Step 1
Go to FlexClip's editor page and upload your YouTube video from local drive, Google Driver or mobile phone.
Step 2
Add your footage to the timeline and make simple edits like trimming if necessary.
Step 3
Click on Subtitle icon > Auto AI Subtitle and make a configuration of the upcoming YouTube subtitle. After that, hit the Generate Subtitles icon to launch the process.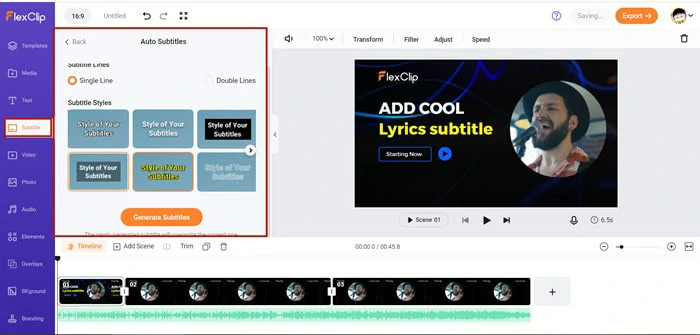 Find the Subtitle Icon on FlexClip
Step 4
Check the generated subtitles and manually change the subtitle styles like font, text color, and opacity. Besides, you can merge or delete subtitle to your liking.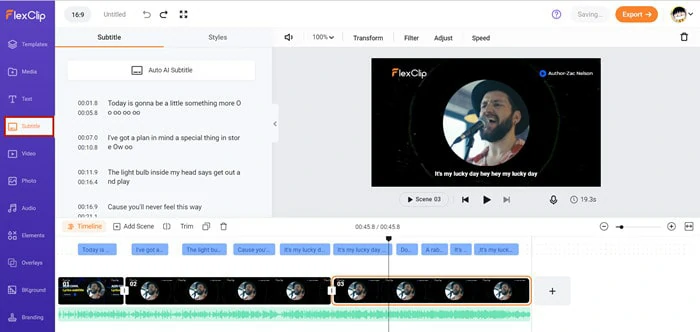 Preview and Check Your Subtitles
Step 5
Now it's time to save your YouTube videos with subtitles. Click on Export icon to download this video or share it via a clickable link.
The Bottom Line
There are 4 best YouTube subtitle Chrome extensions to help you add subtitles with ease. Meanwhile, we introduce an online tool to help you automatically generate YouTube subtitles effortlessly. Pick your favorite one and create your subtitles right now!