Have you noticed how sports broadcasts smoothly shift from the introductory scene to the replay clip or other prepared content using energetic and interesting transition animations? These animated transitions are Stinger Transitions where a transparent video animation emerges to take over an entire screen in an overlay format timed with a cut transition.
When to Use Stringer Transitions
Stinger transition or Stream Transition is popularly used when a change of scene or screen is expected that is moving to the main screen after an intro scene or while entering or exiting gameplay and more. Some also use it to accentuate the game highlights or when they are introducing a new brand or category.
Some fancy stinger transitions also include timed audio with the sound of 'whooshes' or 'pops' to add a more realistic effect.
Why It's Important to Use Stinger Transition
Creating a seamless stinger transition to shift scenes not only look professional but also keep the audience hooked and entertained. These fun transitions create a positive impact that motivates the user to subscribe to your channel. Along with this, you do need to deliver valuable content and a high dose of entertainment but mixing all these ingredients gives you a perfect recipe for taking your streaming career completely on a different level.
When something is so awesome and carries such profound benefits, so why not learn how to make a stinger transition for your next upcoming video. And the fun part is you get to enjoy free stinger transition by just following our little guide. So, let's get started:
How to Add Stinger Transitions to Video
FlexClip, the free online video editor is all about effortless creativity and professional-quality editing results to create spectacular videos in a minute. From mixing videos, images, and audio to adding subtitles, transitions, logos, and motion presets, FlexClip is perfect even for those who have just started with content creation recently.
Steps to Use Stinger Transition to Video
To learn how to make stinger transitions in your video check out the simplest method below using FlexClip, the best video transition maker in town:
Step 1
Click on the Create a Video button below to enter the editing page.
Step 2
Drag and drop your video or browse the video from your library.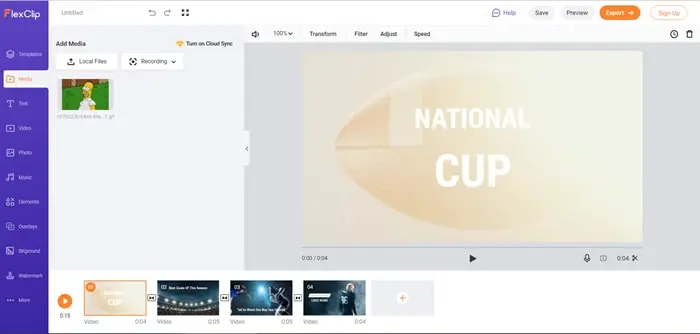 Upload Your Media Resources
Step 3
The selected video will be applied directly to the storyboard. Move your mouse to the 'Transitions' buttons between the storyboards and click on them.
Select One Transition Type
Step 4
Find your favorite transition effect to apply to your video. The transition options are amazing, select wipe to fade or zoom to blur the results are sure to amaze you.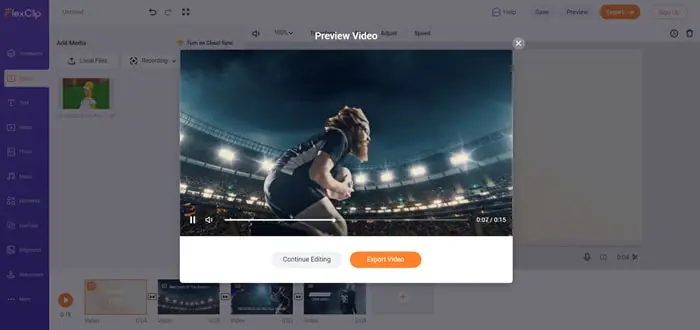 Save and Share Videos
Some Praiseworthy Features
It can support all popular video formats conveniently. MP4, MOV, M4V, WebM, and many more.
The Bottom Line
FlexClip allows some extremely easy tools to add phenomenal stinger transitions to your video clips to bring an unbelievable change in your videos. These transitions are easy to apply and impressive to catch the audience's attention.
Not only this you can use FlexClip to make edits like PIP, animations, GIFS, memes, and other such demanding content for the ever-challenging digital world with just a few clicks only.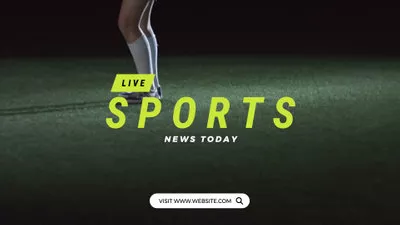 Sports News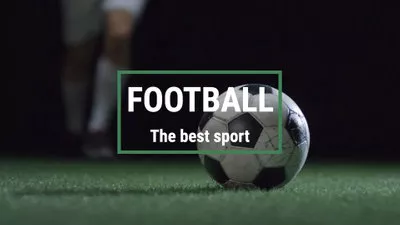 Football Benefits