Sound is the essential part of making videos alive, setting the tone of your video. Besides, adding sound effects like birdcalls in the right place of your video will arouse emotions and take your video to the next level.
Adding sound effects to videos in iMovie is relatively easy as it provides extensive resources. If you're looking for ways to add sound effects in iMovie, this guide is here for help.
There are some designer-made templates for you: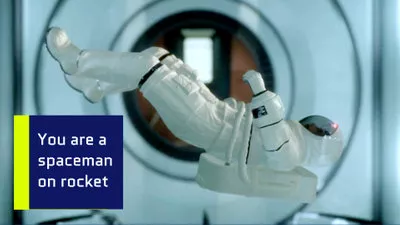 Gameplay Trailer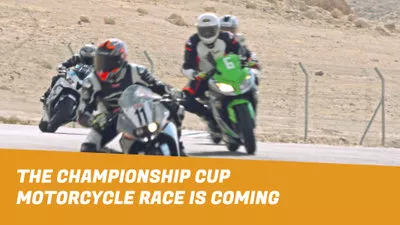 Motorcycle Race
Part 1. How to Add Sound Effect in iMovie
iMovie includes a collection of sound effects that make your video charming. You can apply these sound effects in various manners like professional, leisure and horror. Follow the steps below to learn how to add sound effects in iMovie on your Mac.
How to Crop a Video on Windows 10:
Step 1
Open an iMovie Project
Open iMovie on your Mac and click on the Create a new project to enter the editing page. Now import videos by selecting File > Import Media. When the video is loaded, drag it to the timeline.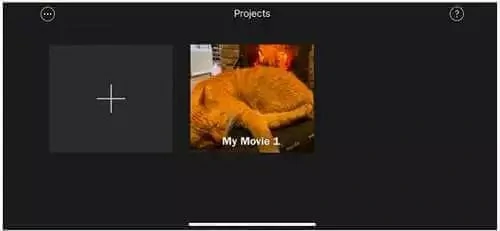 Create a New Project in iMovie
Step 2
Add Sound Effect in iMovie
To get to the built-in sound effects library, you need to go to Audio and then look on the left here. You should see Music, Sound Effects and GarageBand.
Music will show you songs that you have in your Music Library.
GarageBand gathers things that you've created in GarageBand.
Sound Effects gather these built-in sounds and you have to go here, Click here, and it gives you a list of all of the different things you have installed. So you should see Sound Effects, which are part of iMovie, and they are actually built into the app.
Select your favorite one and add it to your video.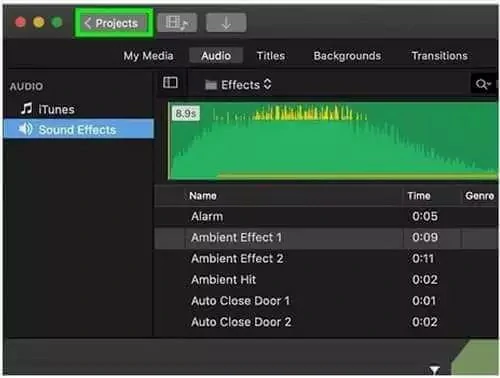 Add a Sound Effect to Video
Step 3
Edit Your Sound Effect
Slide your sound effect on the timeline and place it anywhere you want to insert it. Adjust the duration and change the sound volume to match your needs.

Edit Your Sound Effect
Part 2. Try FlexClip to Add Sound Effect Easier
iMovie is an excellent tool for adding sound effects. However, if you're looking for more interesting sound effects, you must need an iMovie alternative like FlexClip.
FlexClip offers a wide range of free yet high-quality music to liven your content. Besides, there are sound transitions to help you get a smooth flow. Last but not least, professional-looking videos with sound effects can be created in minutes, whether you're a beginner or a pro.
Quick Tutorial on How to Create Videos Online with FlexClip
Key Features of FlexClip for Adding Sound Effects:
It has an extensive music stock with 1000+ loyalty-free sound effects where you can search for high-quality sound for booing crowds, birdcalls, babbling brook and more.
The timeline mode enables you to add multiple sound effects and sync them to the video with great ease.
It supports the fade in/out effect to make the audio transition like a breeze.
There are thousands of
templates
and designer-made images to unleash your creativity.
Multiple editing tools to level up your video without quality-loss.
Steps to Add Sound Effect Using FlexClip
Step 1
Upload your footage to FlexClip's editor page and drag them to the timeline.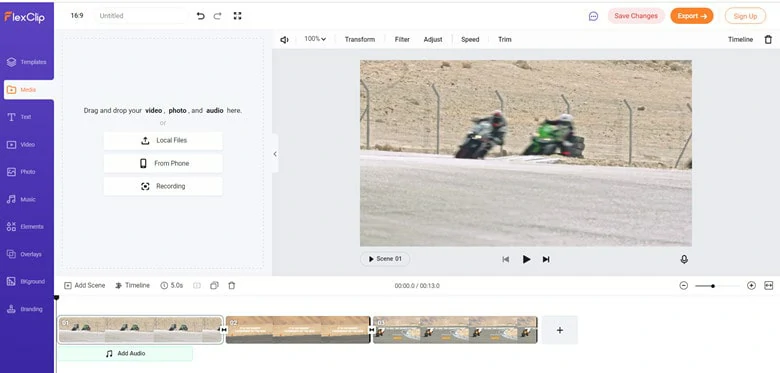 Upload Media Resources to FlexClip
Step 2
Use the
Split tool
to separate the row video into several parts and drag the playhead to where you wish to add sound effects.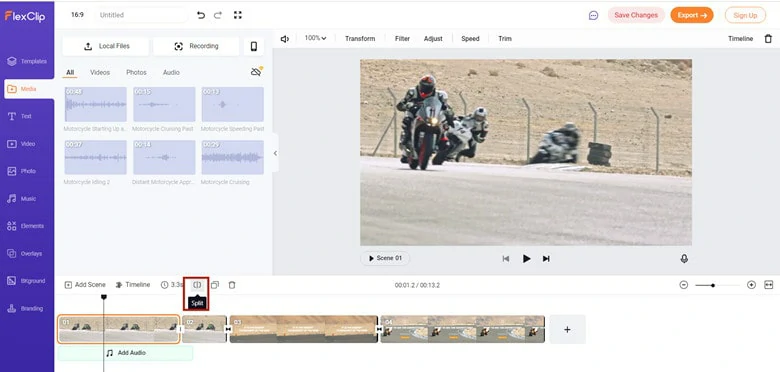 Split the Video
Step 3
Navigate to the Music section located on the left menu, search your video's sound effect, then apply it to your video. Freely change the position, volume or use the fade in/out to create a smooth flow.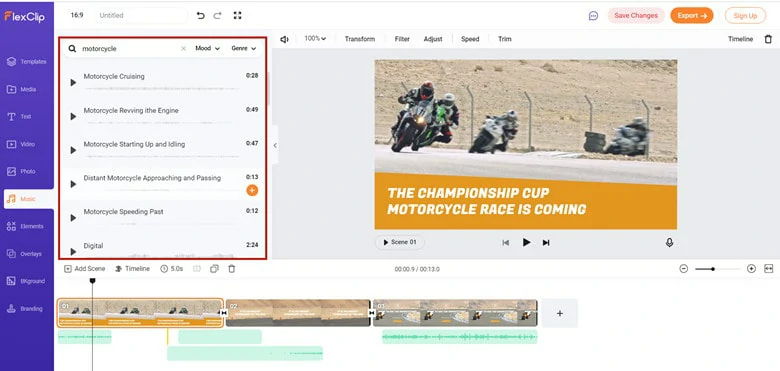 Add Sound Effects to Video
Step 4
Click the Export button to save it on your computer or directly share the video to YouTube, Google Drive and Dropbox.
The Bottom Line
A proper sound effect can be your video's icing on the cake. To add sound effects, iMovie is the safe bet to have a try, containing limited sound effects. If you want to archive more effects, FlexClip is our recommendation for more flexibility and diversity. Now, it's your turn to make a decision!