This blog will take you through how to make smoke effect videos with two popular video editors. Keep scrolling to know more!
Want to highlight the tense atmosphere of your horrible videos? Need to add more suspense to your original video? Well, what you need is a smoke effect. To create an awesome smoke effect video, all you need is a flexible and user-friendly video editor.
Generally speaking, loads of editing software with various features have flocked to the market. However, finding out the best one will distract you if you're a newbie in this field. Considering the need, this article has picked out two stunning editors to help you make smoke effect videos like professionals.
Method One: Create Videos with Smoke Effect Video Editor Online
Adding a smoke effect to videos is easy with the help of this online editor called FlexClip. Firstly, it has many pre-made effects that you can overlay to videos for free, including fire effect, snow effect, old film effect and more. Besides, it allows you to make smoke effect video editing online with your personal videos.
No matter you're a master or newbie, this easy-to-use and full-featured smoke effect editor will help you get the satisfying smoke videos in clicks.
How to Create Smoke Effect Videos Using FlexClip
1. Add Smoke Effect to Video with Pre-made Effects
FlexClip packs loads of pre-made effects for your video editing. Besides smoke effect, there are many creative and popular effects like fire effects, snow effects and vintage effect.
Follow steps below to make your smoke effect
Step 1
Upload all the footage to FlexClip's editor and drag them to the timeline.
Upload Media Resources to FlexClip
Step 2
Move to the Overlays panel and click on See all icon next to Effect Overlays.
Go to Overlays Panel
Step 3
Scroll down to find your desired smoke effect and apply it to your video.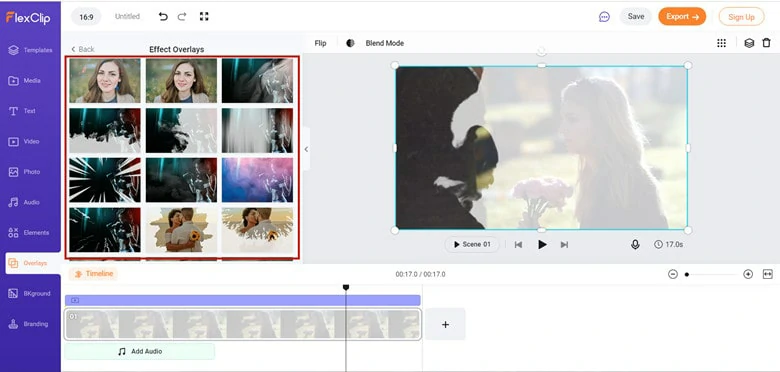 Pick Your Favorite Smoke Effect
Step 4
After smoke effect editing, navigate to Audio section to find a satisfying
background music
. Besides, feel free to edit videos with
transition
, text and more.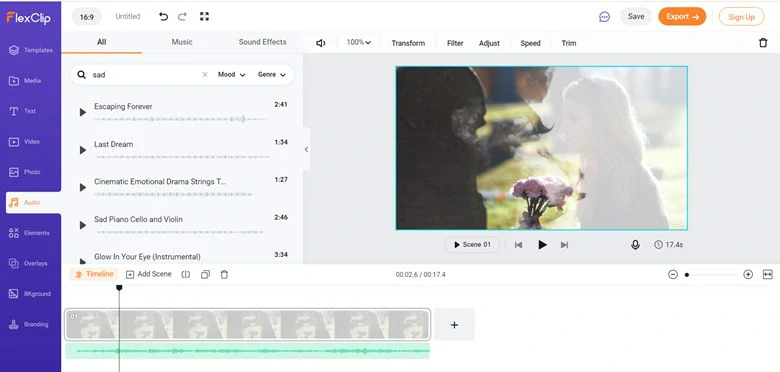 Add Background Music to Your Smoke Effect Video
2. Create a Smoke Effect with the Smoke Background Video
Like many smoke effect video editors, FlexClip also lets you create a smoke effect with personal smoke background video. It's super easy and flexible. Let's see how it works as below.
Step 1
Under the "Media" panel, click "Local Files" to upload videos that you want to add smoke effect and drag them to the storyboard.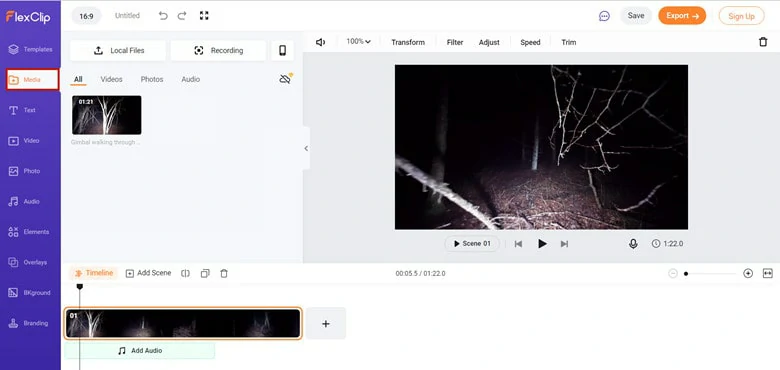 Import Video to FlexClip
Step 2
Hover over to "Video" and type in "smoke effect" in the search box. Dozens of smoke videos will appear on the drop-down page. Select one video and click the Add As Layer icon to apply this smoke effect.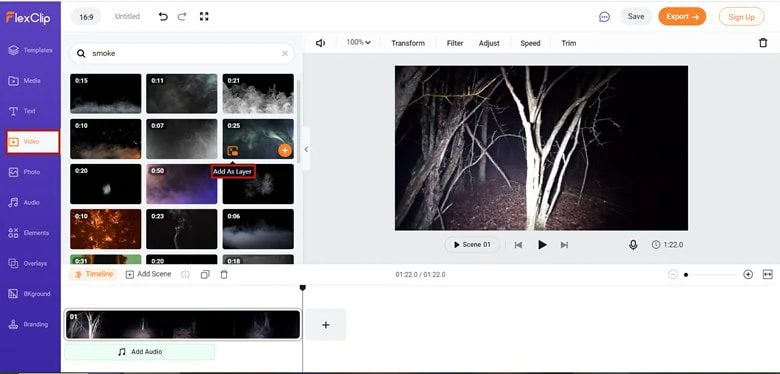 Find a Smoke Video
Step 3
Drag the overlay video to cover the original one, then change the Opacity and other parameter values to make it adaptive.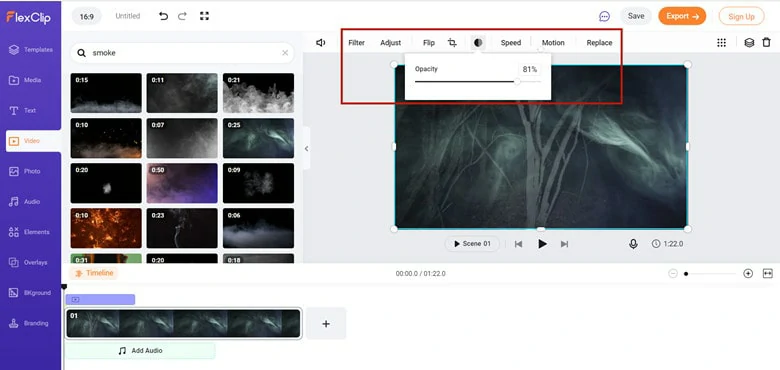 Add the Video as An Overlay
Step 4
Make further adjustments like adding dynamic text, funny shapes and stirring background music. If necessary, apply professional tools like transitions,
GIF maker
and
compressor
to make your video stand out. Check the "Export" icon to save this video locally when everything is completed.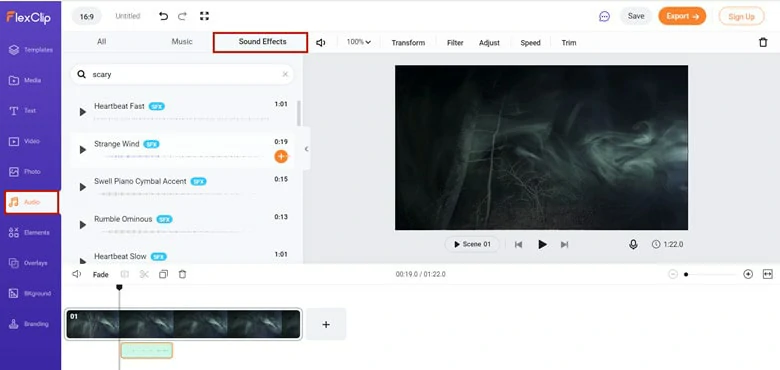 Add Sound Effects to Your Smoke Effect Video
Method Two: Make Smoke Effect Videos with Professional Software
After Effects is a top-notch smoke effect video editor. Packed with a set of professional effects and advanced tools, it allows you to create high-quality videos with ease. Moreover, it handles complex editing manipulations well and offers you high flexibility in all aspects. Let's see how it works right now!
How to Create Smoke Effect Videos Using After Effects
Step 1
Launch After Effects on your computer. Then create a new composition and rename it.
Step 2
Go to Layer> New>Solid and make sure the background color is black. After that, duplicate this layer to get a copied one.
Step 3
Go to Effect>Grain>Choose a fractal noise. Then, set values of contrast, intensity to match your needs. If you want to zoom in/out this layer, select "transform" to scale it up or down.
Step 4
Change this video's size, height, width, and evolution values one by one. After that, you need to loop this smoke effect video.
Step 5
Make further adjustments and export the video.
Create an Atmospheric Smoke Effect in Adobe After Effects
The Bottom Line
Smoke effect is popular and applied in movies and short-form videos. When it comes to smoke effect video editing, an excellent editor will facilitate a smooth process to create smoke effect videos. In this blog, we've recommended two mainstream smoke effect editors: FlexClip and After Effects. If you're a freshman, FlexClip is a good choice for you.