Nowadays, old-film style videos are popular to arouse the nostalgic emotion of viewers. In the past, only professionals tried to create the old film due to the expensive charge and cumbersome process. However, things have changed now.
If you're interested in making a video with special effects dating back to the 1970s but have no idea where to get started, you've come to the right place. This blog will introduce two ways to add the vintage film overlay to your videos. Let's jump to the key point right now!
Free and Customizable Old-film Effect Video Templates: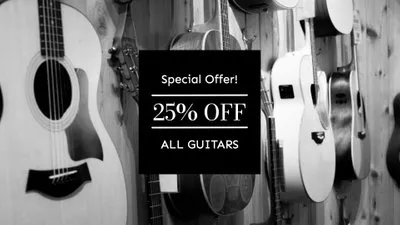 Music Store Promo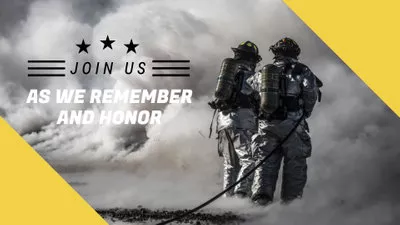 Memorial Day Greetings
How to Add an Old Film Overlay to Your Video
Method 1: Add an Old Film Overlay with FlexClip
FlexClip is an all-in-one video editor that allows you to create old-film videos in minutes. It includes numerous filters, overlay effects and special text to create the vibe of retro style. Besides, if you need some inspiration, the stylish old-film templates and inbuilt media library is here for you. Aside from these, you can access to various editing tools and creative elements.
Whether you're a novice or a tech-savvy who wants to create a vintage film overlay in your video, FlexClip is the best bet to match your needs without any editing experience.
How to Add an Overlay to Videos Using FlexClip
Step 1
Enter the editor page by clicking "Edit a Video" below and upload video clips and drag them to the timeline.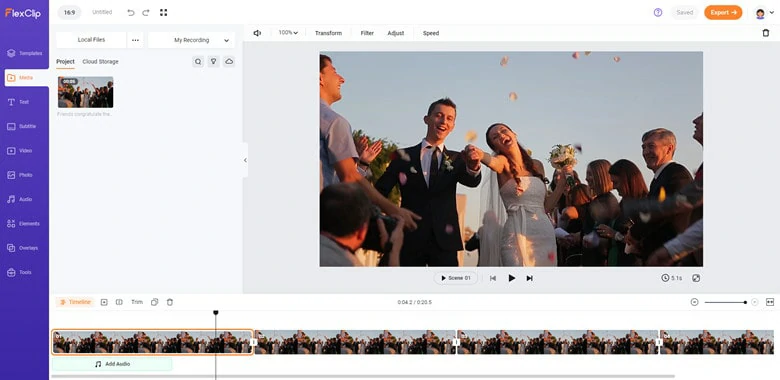 Upload Video Clips to FlexClip
Step 2
Hover to the Video panel and type "old film" to the search box. Then a variety of stock videos appear and pick one based on your needs.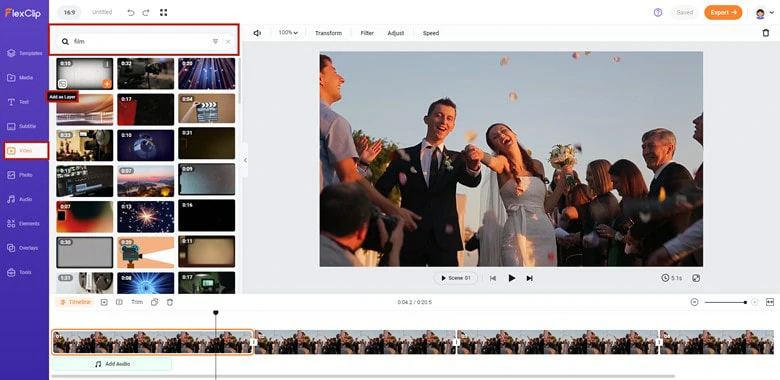 Search Old Film Overlay
Step 3
Click the Add As Layer icon to add an overlay and drag the frame to resize the whole video. After that go to the Opacity area to drag the bar to change the video opacity and you can also use a filter to strengthen the old-movie theme.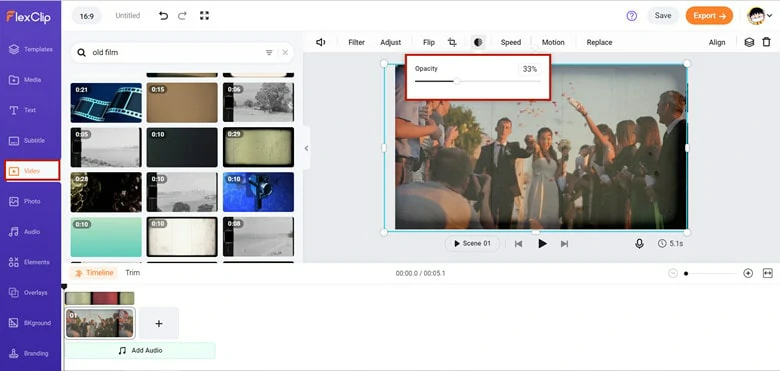 Add Overlay to Your Video
Step 4
Go to Text panel and scroll down to find Retro option, then pick your favorite style to your video. Besides, Adjust video like adding music, transition, and slow-motion to look more professional.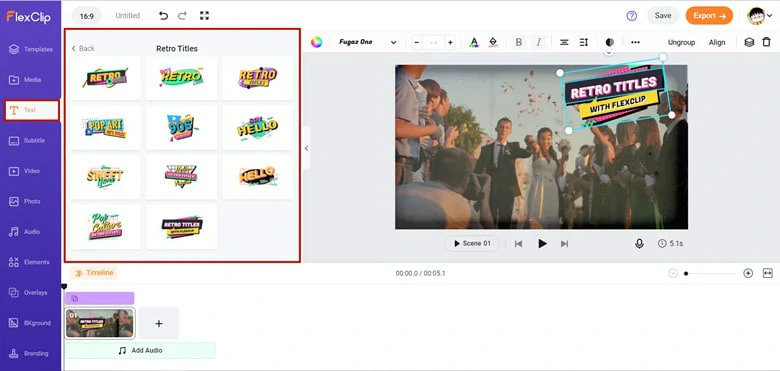 Add Retro Elements to Video
Step 5
With everything settled down, save and export the old film video to your local drive or share it to your YouTube account.
Method 2: Add an Old Film Overlay with Premiere Pro
Premiere Pro, developed by Adobe company, is a non-linear editing video clip software with a full set of professional tools. Supporting multiple-overlay layers is the prominent feature of Premiere Pro. By adjusting the parameters of each overlay, you're able to create old film videos with high flexibility. Besides, the professional assets help you produce masterpiece in your tailor-made way. However, every coin has two sides. It requires a learning curve to master this software since it's targeted at professionals.
How to Add a Vintage Film Using Premiere Pro
Step 1
Download Premiere Pro to your computer and complete the installation process.
Step 2
Import presets from your local drive and drag the video clip to the timeline so that you can add old film overlay later.
Step 3
Create an adjustment layer: Right click the Project panel > New item > add an adjustment layer > drag the layer above your video and arrange the length to empty useless tracks.
Step 4
Go over to Effect > type wave warp/noise/gaussian blur/crop in order > drag each effect to the adjustment layer one by one.
Step 5
Hover to the Effect Control Panel and set the parameters like wave length based on your needs.
Step 6
Make more copies of your original video clip so that you manage each track with unique effect.
Step 7
In Effect panel > search RGB > drag RGB effect onto each one of your copies > go to the Effect Control Panel to implement adjustment.
Premiere Pro : Old Film Effect Tutorial
The Bottom Line
There are multiple ways to create an old-movie-theme video and one of them is to add an old film overlay. FlexClip is the quickest way to create a vintage film overlay without complex operations. Besides, it provides a vast quantity of available yet free media resources and editing tools to assist you in making videos. Pick one way and get started right now!