Nowadays, people love to add sticker to videos since it makes the video more interesting and engaging. But sometimes, you insert a sticker into an edited video but now you need an original one. Under such circumstances, you may look for ways to get rid of these stickers to have the original one. Here answers come in! This article will show you how to remove stickers from video with several tools. Let's go straight into it.
Free and Customizable Video Templates for You: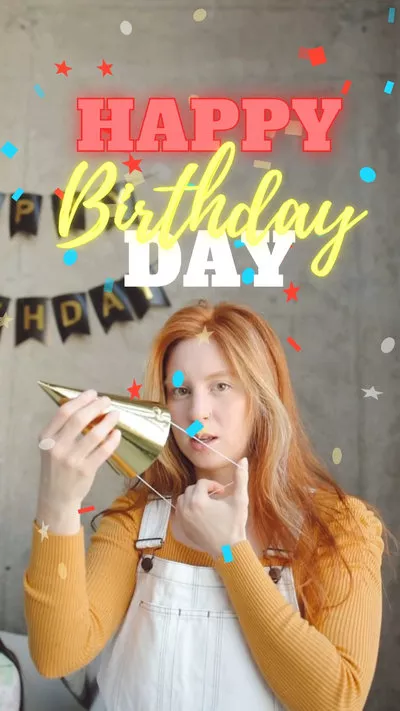 Vertical Birthday Slideshow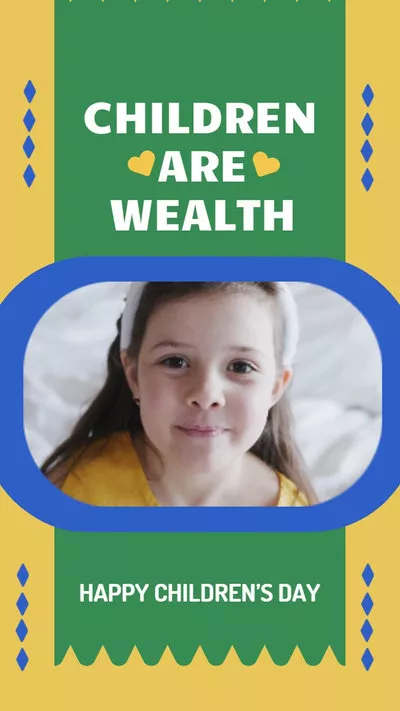 Childrens Day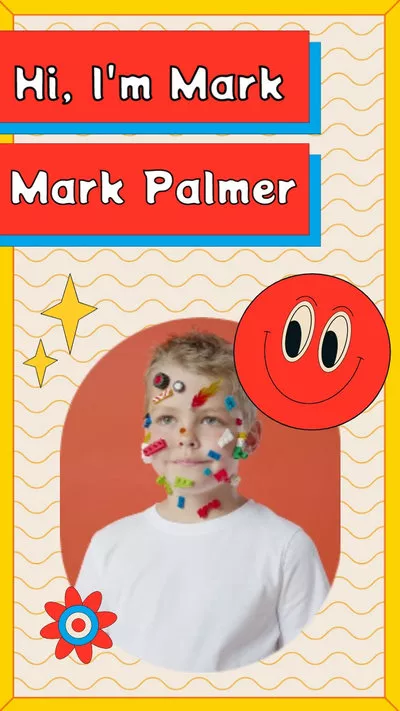 Kids Self Introduction Video
Can't Miss: How to Remove Emoji from Video Online>
Part 1. FlexClip - A Handy Tool to Remove Sticker from Video Online Free
FlexClip is an easy-to-use yet professional video editor that helps users discard video stickers online effortlessly. It has a user-friendly interface that even beginners can edit videos without difficulties.
When it comes to removing stickers from videos, it provides a bunch of features to achieve this goal. There are three popular ways to remove video stickers: trim out any particular part of your video, zoom out frames where stickers are inserted and add elements to hide stickers. These methods are helpful to remove any stickers in your video, be it TikTok, Instagram or Whatsapp videos.
To get rid of video stickers, click Create a Video below to follow steps:
Step 1
Under Media panel, upload videos that need removing stickers and drag them to the timeline.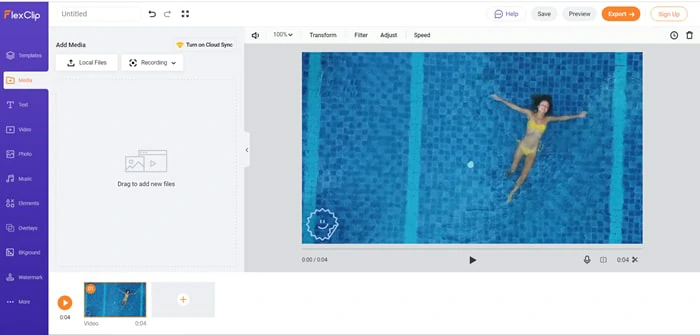 Upload Media Resources to FlexClip
Step 2
Choose one way to remove the video sticker. A popular option for most is the trimming feature. You can drag the slider to select the beginning and ending time until the clips with stickers are excluded. After that, tab the Trim Video button.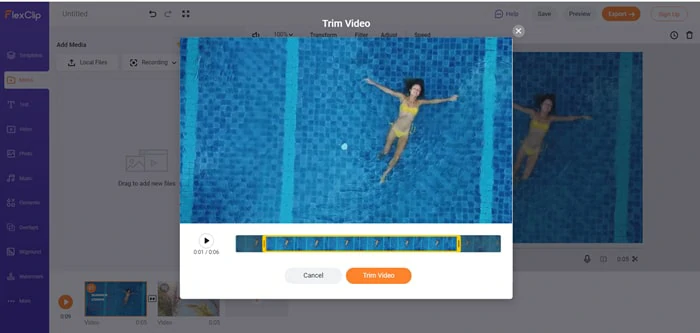 Trim out Frames with Stickers
Step 3
After trimming, save and export your video. Now you have no stickers to worry about.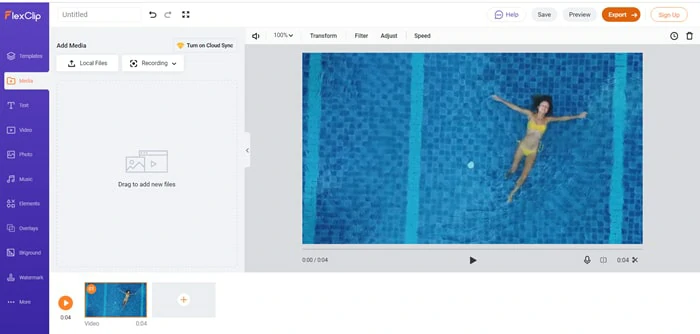 Save and Export Video
Part 2. Adobe Cloak - Professional Tool to Remove Video Sticker
Adobe Cloak is the trump card to remove unwanted things from video like a pro. With its rich editing tools and fantastic effects, it becomes easy to delete any stickers from video without quality loss. For you to remove video stickers, follow the steps given below:

Remove Sticker from Video Using Adobe Cloak
How to Remove Stickers from Video Using Adobe Cloak
Step 1
Make Cloak installed on your computer and open it. Then, create a new composition.
Step 2
Apply the Pen tool to circle the sticker in your video. To find the Pen function, click mask properties>Subtract >animate the mask to cover the sticker area.
Step 3
Go to the Content Aware Fill panel and make a selection from the Fill Method list.
Step 4
Find Generate Fill Layer to implement an automatic analyzing and rendering process.
Step 5
Make adjustments and export.
Part 3. Video Eraser - Remove Stickers from Video on iOS Devices
If you're an iOS user who wants to erase stickers from videos, Video Eraser is the ideal tool to remove unwanted video stickers. It assists in deleting any sticker that appears in the corner of the video without noticeable distortion. To do this, here are the steps you can follow to remove video stickers using this application.
Step 1
Download and install the software package to your device.
Step 2
Open this program and import the video you want to edit into this app.
Step 4
Press Start to clear the sticker.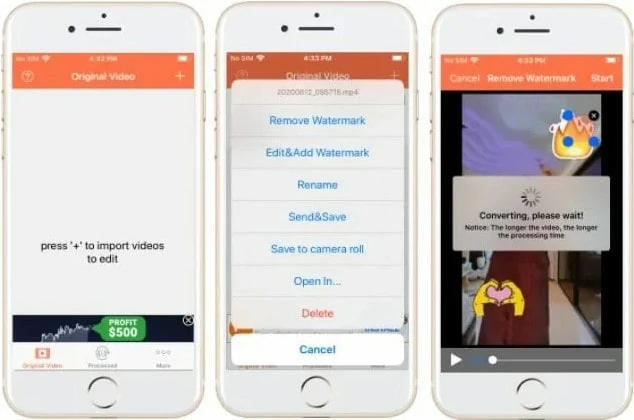 Remove Sticker from Video Using Video Eraser
Part 4. Trim & Crop Video Editor - Crop and Trim out Stickers from Video on Android
The last is a simple yet helpful application available for Android users. As its name suggests, Trim & Crop Video Editor removes video stickers using trimming and cropping features. Besides, it's capable of blurring video and enhancing video color. Let's see how it works to remove stickers from the video now.
Step 1
Get this software from your Google Play Store.
Step 2
Tap Crop to import the video with stickers. You can also choose the Trim function to trim out stickers.
Step 3
On the editing page, drag the box to cover the sticker and click the Check button to process this video.
Step 4
Export the video to your camera roll.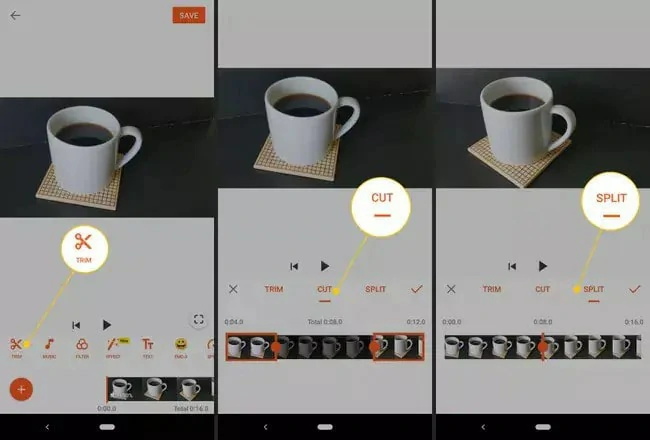 Remove Sticker from Video Using Trim & Crop Video Editor
Bonus Tips: An Online Platform to Find and Add Stickers
Now that you've learned how to remove stickers from videos but you might wonder how people do it and where to find various stickers. If you want to add engaging and appealing stickers to your videos, FlexClip is what you're looking for.
Firstly, it provides wide range of stickers for you to choose from Storyblocks, Unsplash, Pexels and Pixabay stock. Then you can edit the stickers by changing size, position and adding animations. What people love most is the professional-looking templates library, which enables you to create eye-catching videos with stickers effortlessly. With its clean interface and simple editing operations, everyone can be a master to add stickers to videos
How to Add Stickers to Videos Using FlexClip
Step 1
Visit
www.flexclip.com
and directly click the Start from Scratch button and choose Timeline Mode as your preference.
Step 2
Upload all the media files to our platform in advance so that you can operate easily. After loading, drag them to the timeline.
Step 3
Go to Elements to get find Emoji stickers or move to Photo section to search for your desired moving stickers.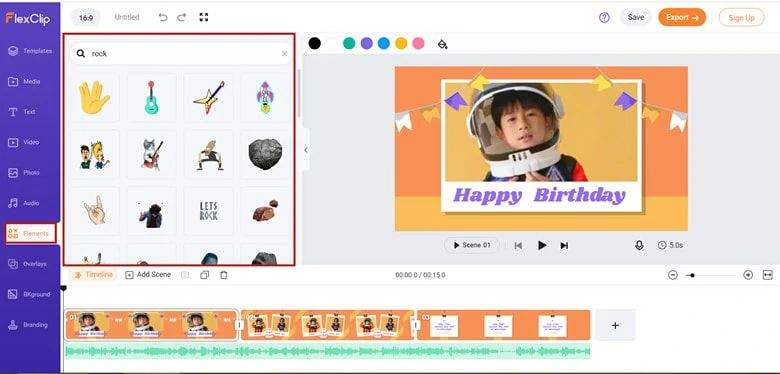 Find Stickers You Like for the Video
Step 4
Now it's time to add and edit the stickers in your video. Once you've applied it, freely edit it by adding filters, motions, music, resizing, changing the opacity or flipping it.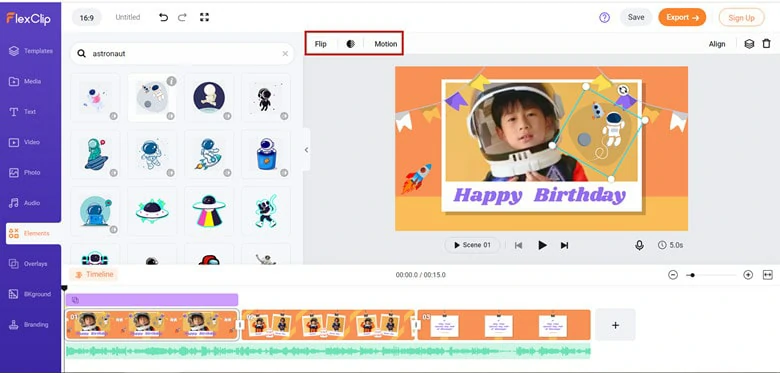 Add Sticker to Video and Edit It
Step 5
When finishing edits, export the video to local or share it on your TikTok/YouTube platform with one-click operation.
The Bottom Line
There are four programs to help you remove stickers from videos and FlexClip is the best choice to remove video sticker online. Besides removing video stickers, it offers multiple video templates, transition effects, and well-equipped editing tools to make your editing like a breeze. Now it's your turn to pick out the most suitable video sticker remover and start the journey right away.