Have you ever inserted an emoji into videos by mistake and now you wish to remove it from your videos? Do you need of a TikTok or Snapchat video without emojis but forget to back up the original one? No worries! There are numerous tricks to discard emojis from videos and the easiest way is to trim out unwanted segments or conceal the emojis with something else.
The best way to remove emoji from video with the methods above is to use an easy-to-use yet powerful video editor, like FlexClip. Below are three ways to remove emoji from video online using FlexClip and extra emoji remover for reference. Let's see how it works now.
Also Read:How to Remove Unwanted Objects from Video>
Method One: Remove Emoji from Video by Trimming
If the emoji appears in the beginning or ending part, you can easily remove it by trimming it. Follow these steps to trim out unwanted segments from your video.
Step 1
Click Create a Video below to enter the editor page and upload video clips from local files.
Step 2
Slide and decide to trim out video segments where emojis are inserted.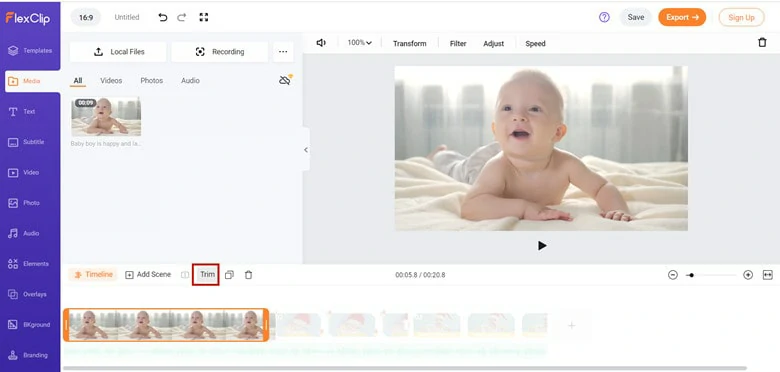 Trim out Video Segment Where Emoji Is Inserted
Step 3
Once you complete trimming, export the video to your computer without quality loss.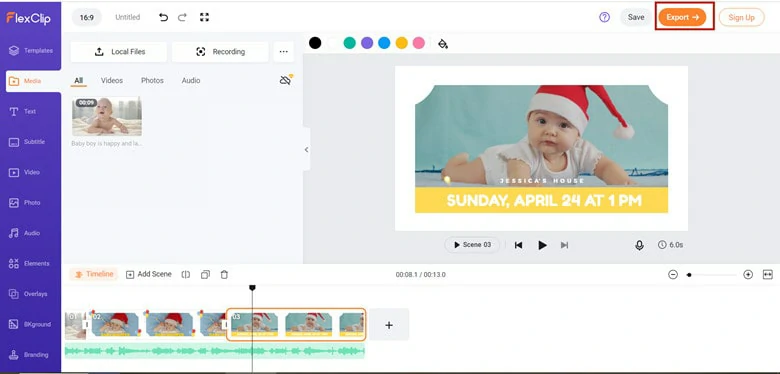 Export Video to Local Drive
Method Two: Remove Emoji from Video by Zooming
If you find emojis only exist in the corner of your screen, then zooming is a workable solution for you. To remover emoji from video by zooming, simply follow steps below:
Step 1
Upload Video Footage
In the Media panel, upload the video footage you want to discard emoji from the video. After that, drag it to the timeline.
Step 1
In the Media panel, upload the video footage you want to discard emoji from the video. After that, drag it to the storyboard.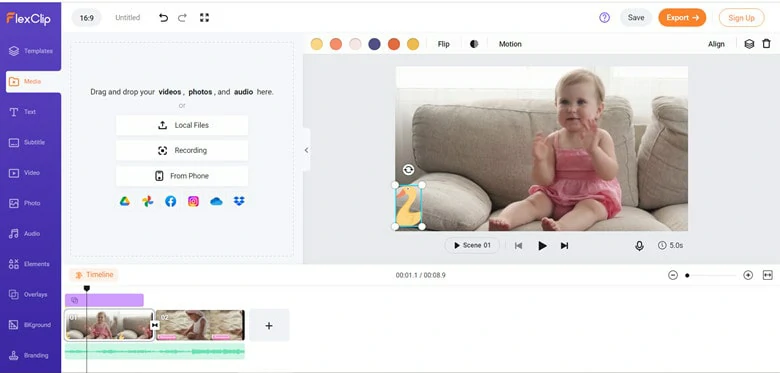 Upload Media Resources to FlexClip
Step 2
Use the split function to cut videos into several clips, which helps you zoom out extra frames with high efficiency. It is worth noting that the minimum duration of each clip is one second.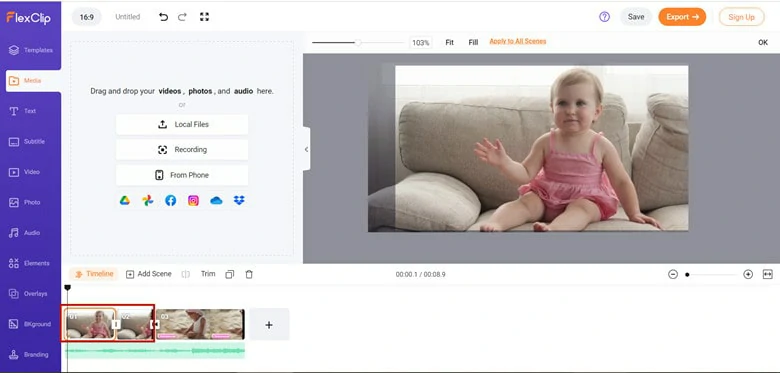 Split Video into Several Clips
Step 3
Hover over to the top of your screen and apply the Zoom function. It would be best to drag the slider bar until the emoji disappears on your screen.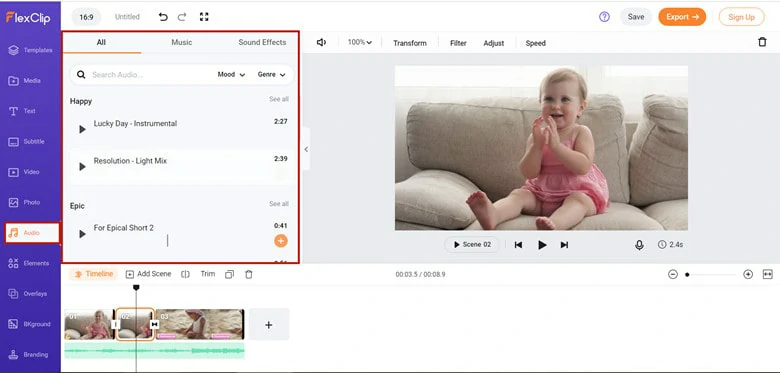 Zoom out Unwanted Frame in this Clip
Step 4
You can apply kinds of effects to adjust videos including
adding transition
, background music and
changing video speed
. Click the Export button to download the video as long as you finish editing.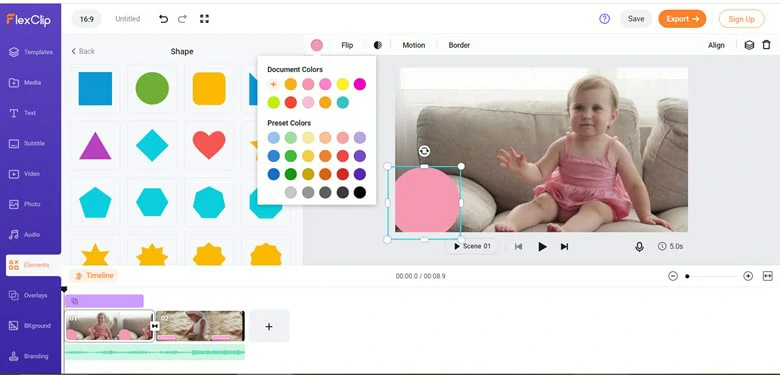 Add Music to Video
Method Three: Adding an Element to Hide the Emoji
Some professional emoji remover software provides the Eraser function to erase unwanted things in your video. It's quick and convenient. However, it causes image distortion and adds a mosaic effect to videos. Ideally, the best way is to hide the emoji with an element. See how it works as follows:
Step 1
Click Local Files to import videos and drag them to the timeline.
Step 2
In the Elements panel, pick your desired element and add it above videos. Resize the element to cover the emoji.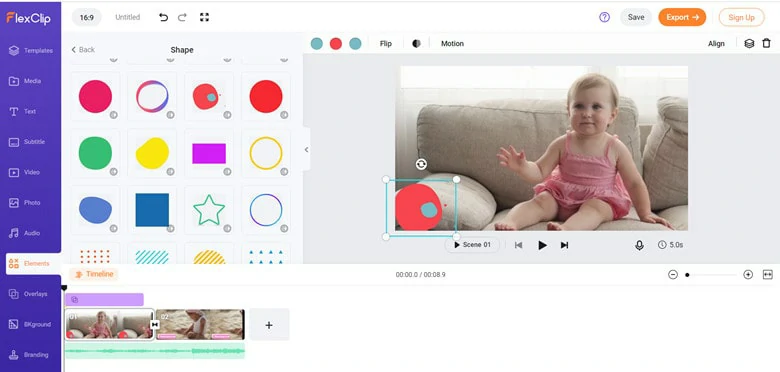 Add an Element to Video
Note: You can use a mask or frame element and then add photos to the element. This way, you can make the element look unique and eye-catching.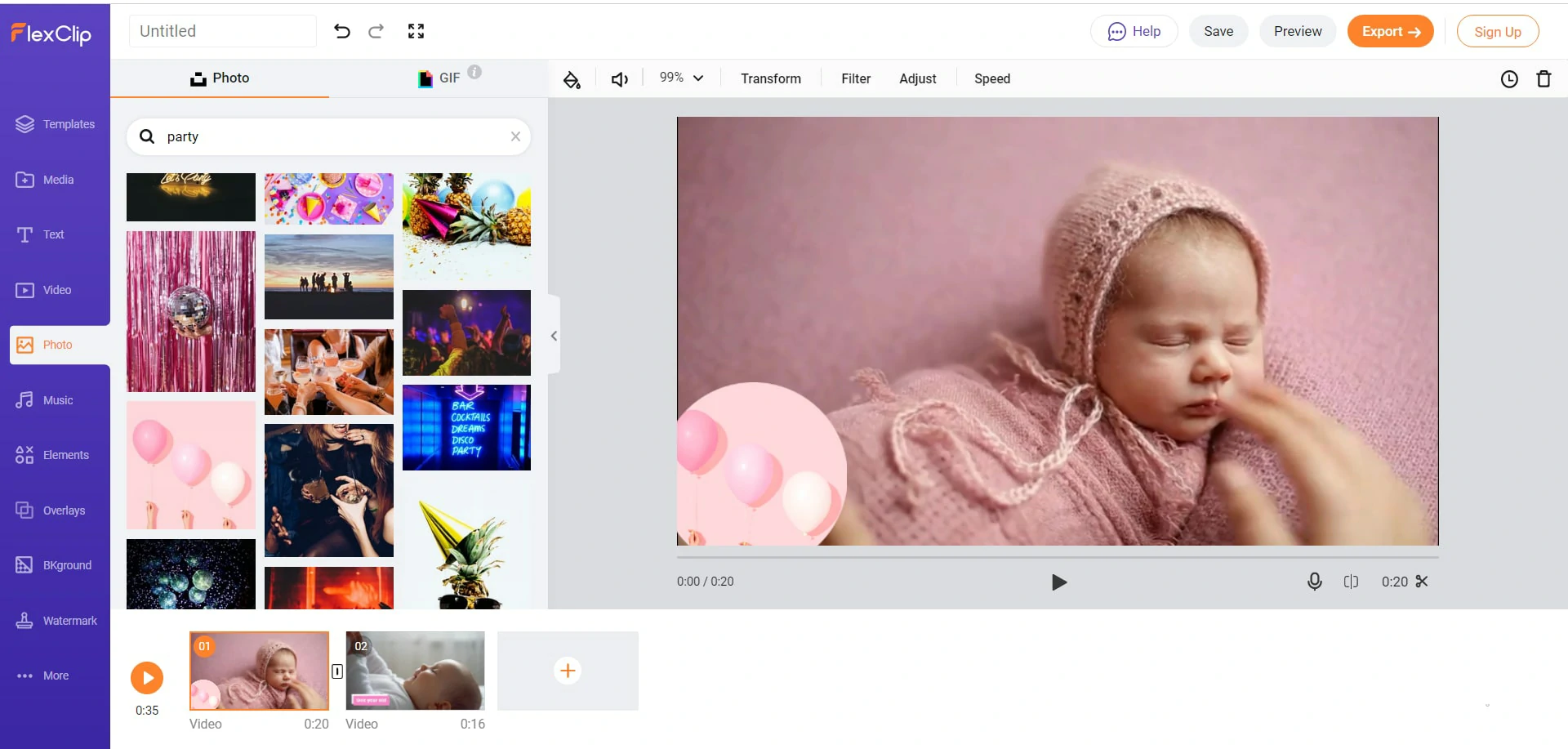 Add a Photo with Mask
Step 3
Save the video to the local drive.
Apowersoft Watermark Remover - Professional Tool to Remove Emoji from Video on PC
Apowersoft Watermark Remover is a professional software that helps you remove unwanted watermark from your photos and videos on your computer. Apart from watermarks, it is able to remove logos, text, emoji and any undesired things from your file. Moreover, it supports multiple file formats, including mp4, flv, mov, wmc, and more.
This emoji removers offers 3-free trails for users with limited editing features. Therefore, this is a nice option if you only want to remove emoji without advanced editing.
Remove Emoji from Your Video with Apowersoft Watermark Remover
How to Remove Emoji from Video with Apowersoft Watermark Remover
Download and install this software to your computer.
Open the software, choose the "Remove watermark from video" for your method.
Click on the Plus icon to import the video you want to edit.
Use the Selection Tool to cover the undesired emoji and adjust the red box to make sure all the emoji area selected.
Tap the "Convert" button to process the videos and the edited video will be saved to your local drive.
Video Eraser - Remove Emoji from Video on iPhone
Video Eraser is designed to help iOS users handle the watermark issue effortlessly. You can use the presets or custom area to erase the unwanted things like emoji from your video. Generally speaking, it's' perfect for the beginner for the user-friendly interface and simple operation process.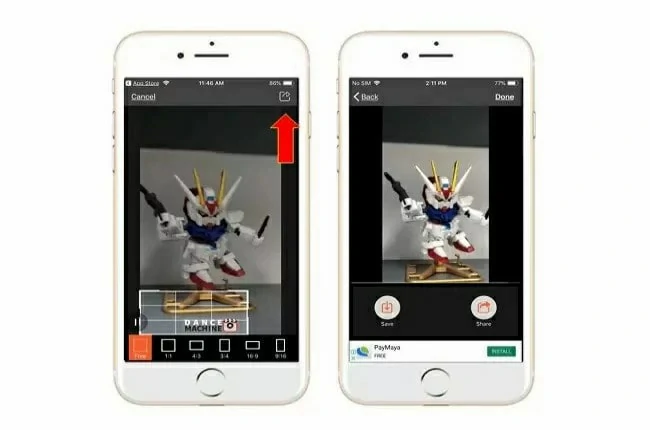 Remove Emoji from Your Video with Video Eraser
How to Erase Emoji from Video with Video Eraser
Download this application from your Apple store and complete the installation process.
Click on the + icon to load the video from your library.
Choose the Remove Watermark icon and drag the rectangle to select the emoji area.
On the right corner, tap "Start" and wait for it to be processed.
For Android users, you can also rely on software like Remove & Add Watermark to remove emoji from your video. The process is almost same like the steps above.
Tips for Better Editing Tips
Always remember to save the raw videos as a backup with high quality no matter what type of video you're making.
If you're shooting videos on TikTok or Snapchat, save the original video in advance before inserting emojis into it.
Instead of making videos on social apps, try to use a handy tool like FlexClip, which automatically saves videos to cloud storage and enables you to remove the applied emojis from video.
The Bottom Line
By now, you've learned how to remove emoji from videos. As you can see, achieving this goal is simple as long as you choose a suitable tool like FlexClip. It helps you remove unwanted emojis and offers plentiful editing functions like transition, filter, and overlay to beautify videos. Have a try now!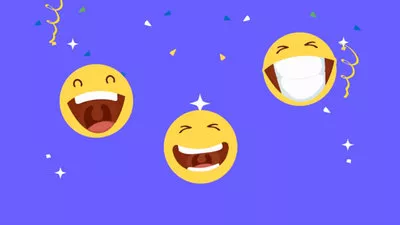 World Smile Day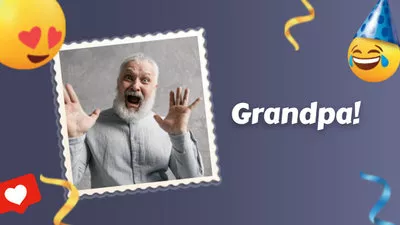 Grandfather 70th Birthday