Change Video Speed
FlexClip's video speed changer enables you to speed up or slow down a video with great ease, even if you have no experience in video editing.
What You Can Do with FlexClip Video Speed Changer
Whether you want to speed up your video to accelerate the unimportant part or slow down it to show some details, FlexClip is a good choice for you. It is fast and simple to use. You don't need to learn how to speed up or slow down a video with complicated software.
Speed Up a Video
Speeding up a video shortens the clip duration. You can use it to create fast motion effects or time lapse effects. More, you can utilize the acceleration of the video speed as a cool transition to make the shift look more natural.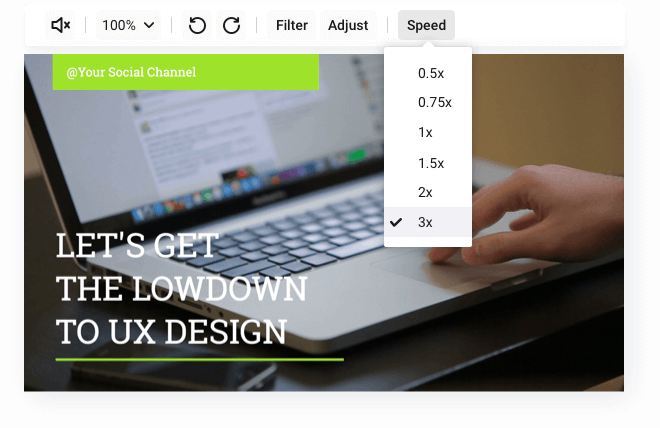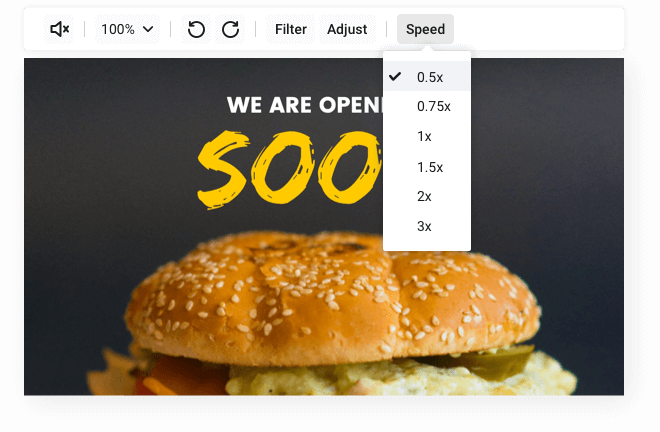 Slow Down a Video
Slowing down a video will make a clip longer and help audiences emphasize on details. You can use it to create a slow motion video, adding some extra dramatic effects and sharing funny moments.
Fast and Easy-to-use
We offer most commonly used speeds for you, from 0.5x to 3x. Simply choose a speed you prefer and apply it to your video. If you want to change a specific video part speed, split your video into several clips and adjust it.