Free Online Video Trimmer
With FlexClip, everyone can cut a video to the desired length quickly and easily, while keeping the same quality. No downloading and professional skills required.
What You Can Do with FlexClip Video Trimmer
FlexClip offers an easy way for you to cut a clip you actually want from the video file. Whether you want to trim the video to meet the social media specs or just want to make the video combination more smoothly, you can cut the video, preview it, and adjust it until you get the perfect length.
Multiple Video Formats
MOV, WEBM, M4V, and MP4 are all supported by our free online video trimmer. You can import videos in various formats to the program without any lag and then start to trim them with editing tools.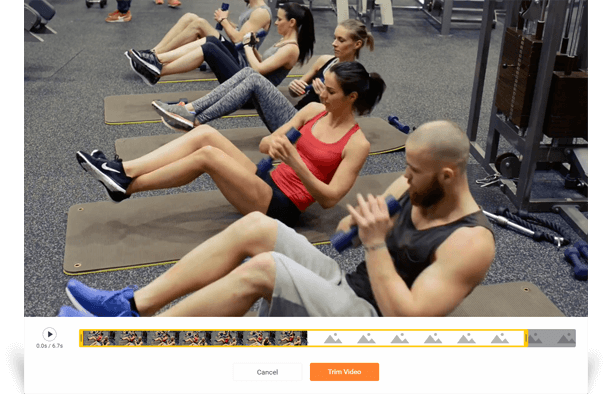 Easy to Use
You can trim the video fast by adjusting the yellow slider, no bother of the complex operation. Only drop and move the slider, you can set the start and end point of the video. Then click the Trim Video button to complete the editing and apply the video clip to your new project.
Real-Time Preview
Click the play button, and you can easily preview what the cutting part you will get in real time. The video track shows thumbnails of the video, so it is also available to get a quick preview by hovering over the timeline.