Free Online Video Merger
FlexClip's video joiner offers an easy way for you to combine multiple photos and video files into one single video story without downloading complicated software.
What You Can Do with FlexClip Video Merger
If you want to stitch footage together, FlexClip's video joiner enables you to combine as many as video clips into a single video file in minutes, no design skills needed. Look at how to combine videos using FlexClip, and then just upload video clips, trim and rearrange them to combine perfectly.
Upload Media
Before uploading your media, think about carefully what videos and photos would work well when joined into one video file. Then selected videos and pictures you want to combine together from the computer. And fortunately, almost all popular video and photo formats are supported.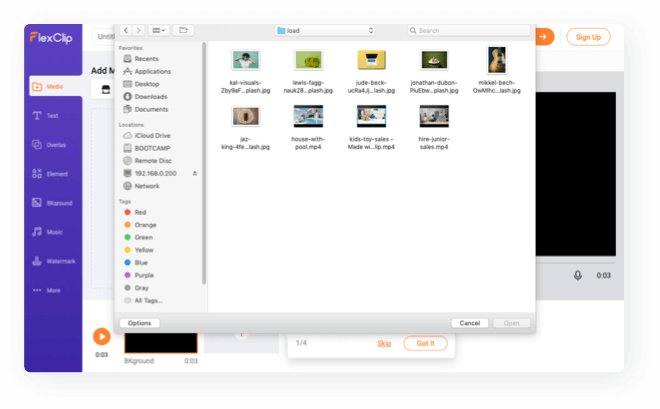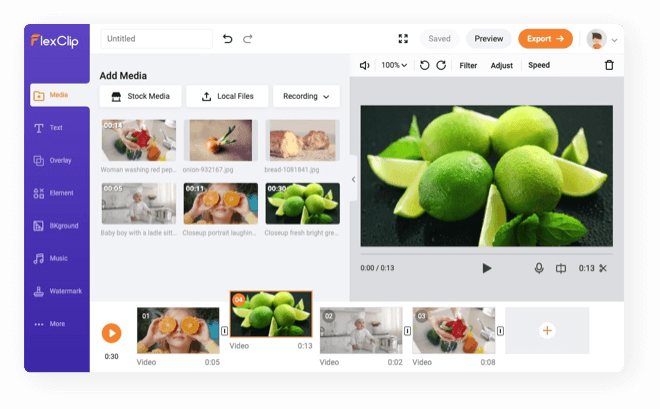 Manage Video Clips and Photos
All uploaded video clips and photos are shown in storyboard mode. You can rearrange them into the order you would like. Simply drag and move the storyboard to reorder your files. It is also available for you to remove and duplicate the media as you need to make the connection more smoothly.
Save and Export
Preview the video to see whether you can get the single video you want. If you do, now you can save the project online for further re-editing. You can also download the video instantly in MP4 format. We provide several video output resolution options, including 480P, 720P, and 1080P.