Free Online Video Splitter
FlexClip enables you to split a large video file into small clips online for free. No professional skills needed, everyone can split the video in minutes.
What You Can Do with FlexClip Video Splitter
FlexClip is the perfect video splitting tool for you to split video files into several segments easily and fast. Whether you want to split the video to meet the duration limit of social media or edit the divided clips separately, you can finish the operation with our handy video splitter.
Support Multiple Video Formats
FlexClip enables you to split MP4 videos, MOV videos, WEBM videos, and M4V videos in minutes without any professional skills. With so many popular video formats supported, you can upload the video to the program directly without the need of converting formats and then split it into several segments.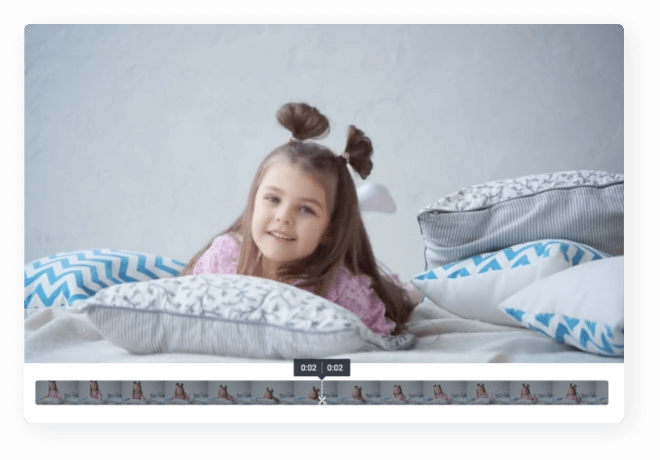 Split Videos Quickly
Splitting the video with FlexClip is much easier than you think. Only by a few simple steps, you can cut the video into small segments. Just upload your video, click the splitting scissor icon, move to preview video and choose the divided position, then you can split the video into pieces.
Split Videos for Social Media
Sometimes when you want to upload your video story to social media, you may fail to do that as the video has duration over the limit. For example, users can only upload 3-60 seconds video to Instagram. If your video is too long, you may need to split it into the small clip before posting.