You have caught the perfect shot that expresses the true essence of the moment but the background of the image may be not compatible enough. Whether it's the random people in the background or extra objects that divert the attention from the main object, the handy photo background removers online can create wonders for you.
Fixing the background highlights your product and enhances your ability to be as creative as you wish. Our article will guide you to discover the best background remover tool that won't force you to compromise on the quality and simplicity of the process. Let's check out!
Can't Miss: How to Add Pictures to Video >
Best Online Image Background Removers Free to Use
Best Online Image Background Removers Free to Use
Product 1. FlexClip
FlexClip is the best to-go online image background remover. When you have uploaded a picture and selected Background Remove Feature, it would analyse the picture and remove the background in seconds. As for most of the pictures, the results are satisfying. As for less satisfying pictures, you have access to tools that allow you to mannually remove the background or restore any parts of the picture that have been removed by mistake.
FlexClip is indeed a great image background remover, and it is free! This may sound too good to be true, but everyone can remove image background for 3 times without paying a penny!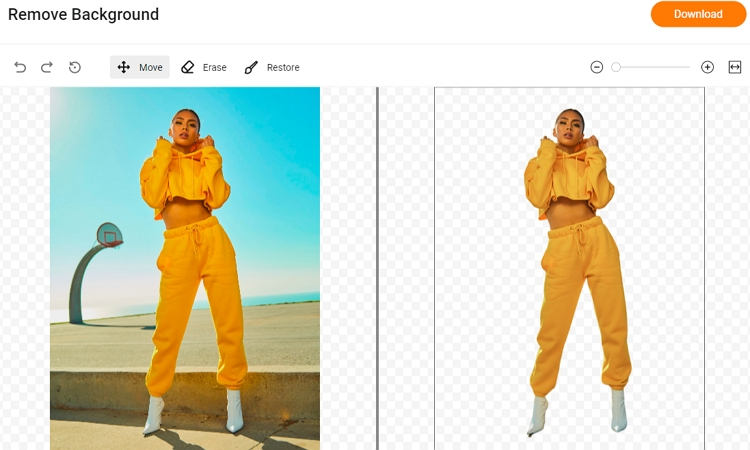 Best Online Image Background Remover - Adobe Creative Cloud Express
Product 2. Icons8 Background Remover
Icons8 Background Remover provides the simplest way to remove the background from any image. The tool works online right from the web browser. Upload your image and get the result. True 1-click operation! Just create icons8 account and process unlimited photos absolutely for free.
It is AI-powered, so the processed images will not reduce their quality, which is the main drawback of other similar services. You get a 100% identical picture but only without background.
Features:
Doesn't require editing expertise
Works accurately and fast
High-quality image masking, without degradation
Price
Completely for Free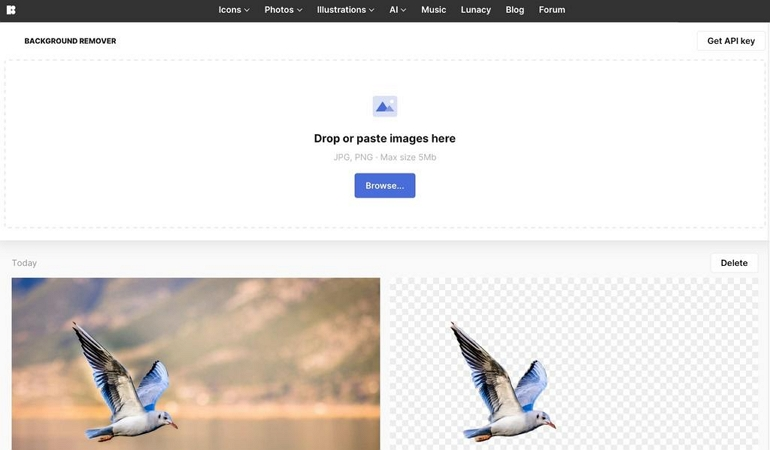 Best Online Image Background Remover - Icons8 Background Remover
Product 3. Adobe Creative Cloud Express
Adobe Creative Cloud Express, formerly known as Spark is an impressive web and mobile tool that has made creating and sharing beautiful rich multimedia content a piece of cake. It has empowered users to bring their dreams to life in minimum clicks.
Features:
Comes with a clear interface
Packed with amazing photo editing and embellishment features
Gives access to millions of license-free images and fonts
The platform resembles Picsart and Canva with numerous templates of varying formats. Its Brands section enables users to add logos, colors, and font types to incorporate them into your projects. The special 20,000 fonts and 175 million images simplify the process ten folds.
It allows export in PNG, JPG, PDF, and MP4 formats. It doesn't allow exporting certain file types like eps. Its background tool shines brightly on the list due to its impressive results and clean editing.
Price:
It offers a three-month free trial which you can upgrade to a Premium account for just $9.99. But both account types offer viable features to create great content.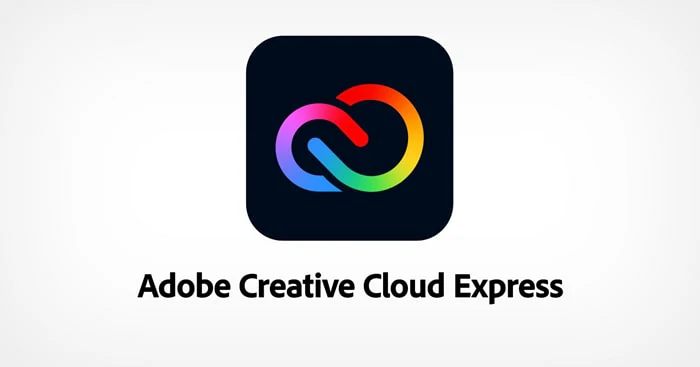 Best Online Image Background Remover - Adobe Creative Cloud Express
Product 4. Photoroom
Our next photo background remover is the best one for iOS and Android devices. It creates studio-quality images in seconds. Its background removing tool edits the objects and not the pixels resulting in great results.
Features:
Capture, edit, and mix images beautifully
Allows fun collages and stickers
Comprehensive background remover features
Price:
The free version of PhotoRoom is enough to meet most of your needs but if you want to remove the watermark from the images you will have to upgrade to PhotoRoom Pro.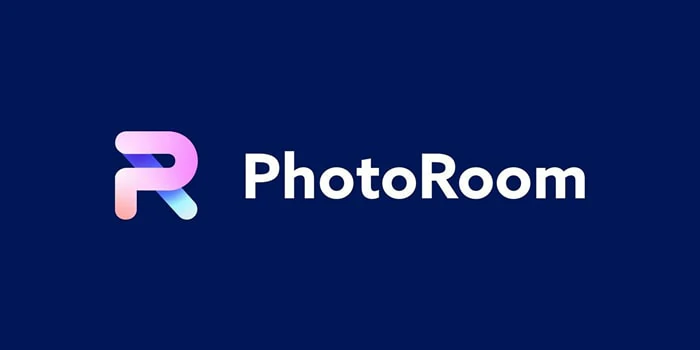 Best Online Image Background Remover - Photoroom
Product 5. Photoscissors
A great online tool and app for Windows, Mac, and iOS devices. Upload the image from your computer and edit the background simply. You can change the background color and choose solid colors. It can remove even the most complex backgrounds conveniently.
It supports the photos with an image resolution of 4.2Mpx and 10MB maximum file size. If these conditions are not met, the tool won't accept your image. The formats it supports are only JPG or PNG.
Features:
Well-designed user interface
Supports a wide range of formats
Price:
Credit based plan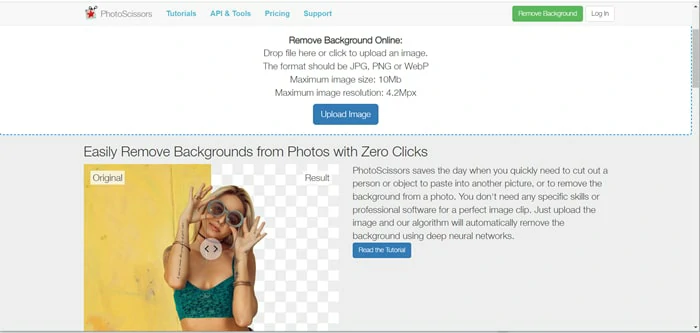 Best Online Image Background Remover - Photoscissors
Product 6. removal.ai
Removal.ai employs innovative technology of Artificial Intelligence to remove background from images. The background can be removed in just 3 seconds. An image created from the free version is 0.25 megapixels. Buy the credits to improve the resolution. The online version only allows one image editing at a time. For bulk editing, download the windows software.
Features:
Great templates and design resources
Price:
Free trial, premium packages as low as $0.05 per image
Best Online Image Background Remover - PRemoval. AI
Product 7. Slazzer
Slazzer is a solid tool with terrific features. The smart AI technology segregates minor objects like hair from the background. You can use their desktop version for bulk editing.
Features
Produce ultra-accurate results
Can handle millions of images per minute
Automatic design templates and upgrade
The image must have a clear foreground with file format in JPG or PNG format. Images must be up to 12 megabytes and 25-megapixel resolution. It supports JPG, PNG, and JPEG formats easily. Slazzer also has a mobile app and plugins for Shopify, Photoshop, WooCommerce, and a few other super useful tools.
Price:
100 credits cost $12. The more credits you buy the cheaper it gets.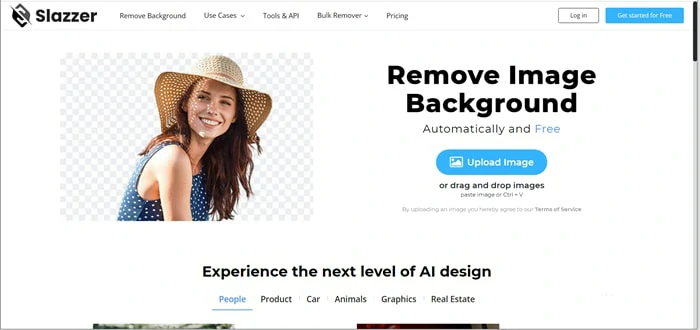 Best Online Image Background Remover - Slazzer
Product 8. Fotor
Remove background from image online with Fotor the easiest way. It separates the image from the background and then lets you explore templates to improve your picture's aesthetics. Other than background removal it has other editing features as well.
Features:
No complicated signing up process
Impressive filters and affects
The tool allows you to select the object that you need to keep with great preciseness and leave the rest to the software only. It not only allows white backgrounds but you can also create transparent backgrounds. Add stickers, effects, collages, and more.
Price:
Free + Premium features starting from $39.99.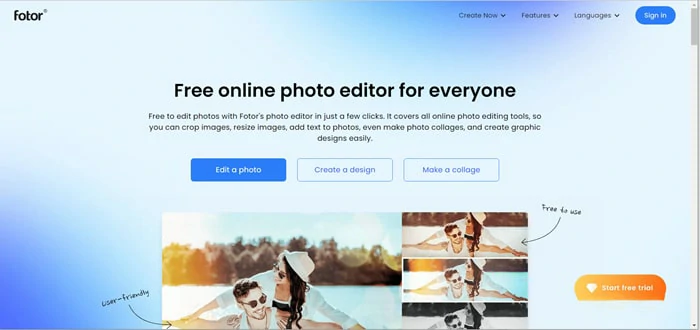 Best Online Image Background Remover - Fortor
Product 9. inPixio
If you need to create pictures for catalog use then try inPixio. It offers an effective tool to remove the background so that the image can be used for other purposes. It creates high-resolution images all for free.
Features:
Available as an online tool
Allows various brush sizes
Upload the image and highlight the areas you need to remove. Adjust the brush size for further perfection. For complex images, several attempts might be needed.
Price:
free of cost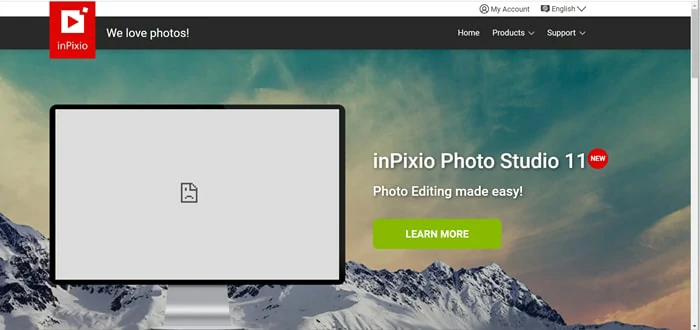 Best Online Image Background Remover - inPixio
Product 10. Clippingmagic
Clippingmagic is the only tool that offers complete automation. The process of removing the photo background on it is effortless. The features to crop, color, and adjust further simplify the user experience to create professional results.
Features:
Automatically detects and removes the background
It is an incredible tool but the background is not removed as precisely as other apps on the list.
Price:
free version + lowest premium $3.99 monthly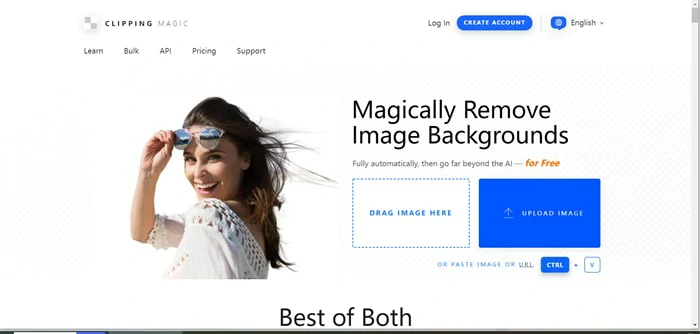 Best Online Image Background Remover - Clippingmagic
Product 11. Simplified
Simplified just like its name is the simplest tool on the list. The free online background remover allows users to create magic in minutes. The fun doesn't stop here, the tool allows amazing background options, design elements, and stock photos to replace your existing backgrounds.
Create awesome Instagram posts and logos without much hustle.
Features:
Offers background remover, animation maker, and image resize
Price: Free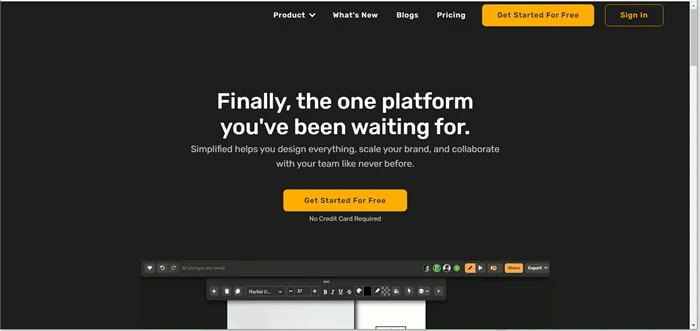 Best Online Image Background Remover - Simplified
Product 12. Picmonkey
Are you a blogger looking to facilitate the content creation process try Picmonkey, an extremely effective photo background remover. Impress others with professionally created pictures. The app is for iOS devices. Apart from background removal, it has quite exciting features to offer.
Features:
1000s of beautiful designs and templates
Price: $12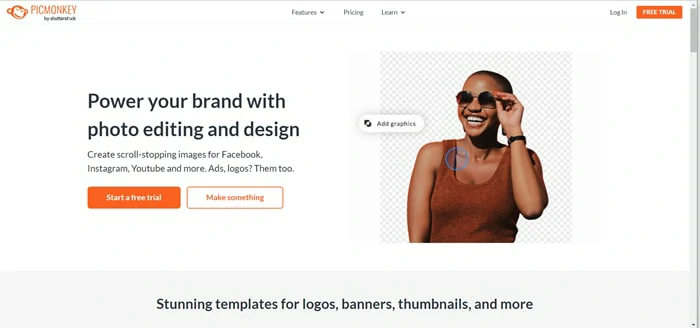 Best Online Image Background Remover - Picmonkey
The Bottom Line
Photo background removers online are handy tools that can streamline your projects and let you create results that are guaranteed to impress the mass audience. To find the perfect background remover for you try the above products and explore their different aspects through their free versions.
The fantastic tools are sure to assist you in your content creation journey. Don't forget to help your friends by sharing this article.