Summary: Looking for marriage proposal ideas? We've rounded up a top list of proposal ideas that can inspire you to make the best proposal ever! Check out and get the best ways to propose.
Asking for your loved one's hand in marriage is one of the most significant moments of your life. Special as it is, undoubtedly, you'll eager for some romantic and genius proposal ideas to ensure that this proposal is impressive and unforgettable.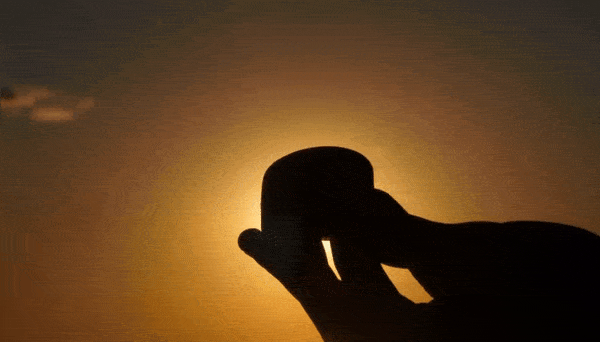 Image Board: Romantic Way to Propose
Here in this blog, we have made a top list of proposal ideas for you to make an irresistible proposal.
Contents
Also Read: Create Romantic Engagement Videos to Announce Your Big News>
Top List of Genius Proposal Ideas That You Couldn't Say "No" To
Whether you want to organize a super unique surprise for your proposal or pop the question in a simple but memorable way, there's something here for you. Check it out.
Proposing outside is extremely cool and romantic. Let the natural beauty take your proposal plan to the next level.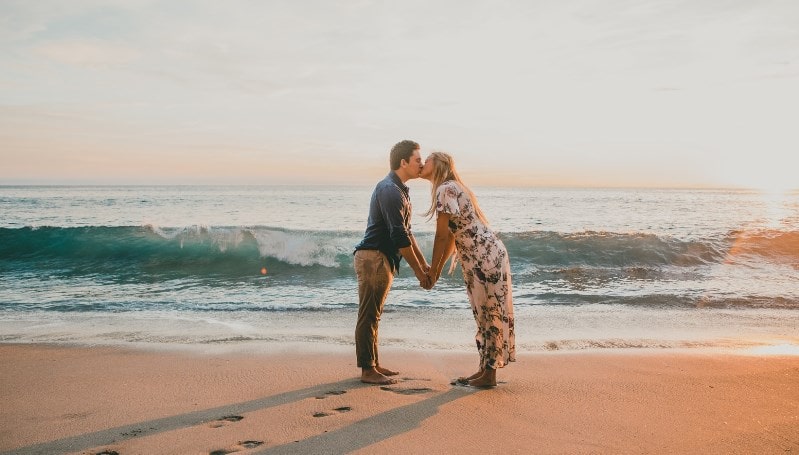 Image Board: Beach Proposal
# Beach Proposal - The beach proposal must be a classic move. Go to the shore and build a sandcastle with your special one. Remember to put the ring on the highest tower when your fiance-to-be isn't looking.
# Hike Proposal - How amazing climbing to the top of a mountain is! Go on a hike and pop the question once you've reached the top of your climb.
# Hide and Seek Marriage in Forests - Talk a romantic walk in the forests, then disappear from sight when you get the chance, and reappear at just the right moment to present your fiance-to-be with a ring and roses.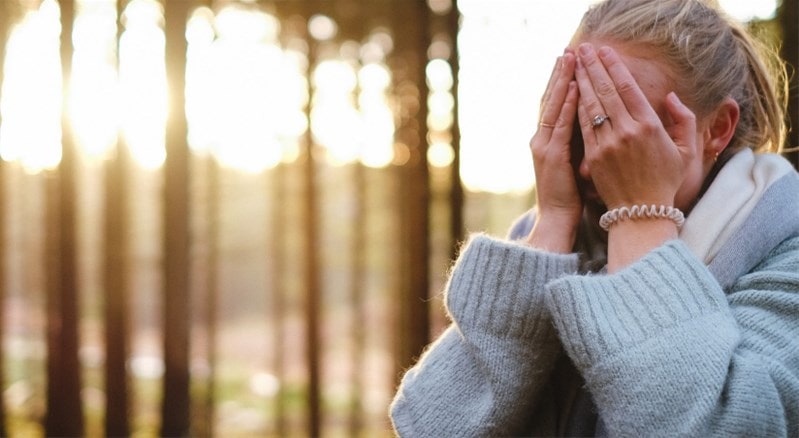 Image Board: Hide and Seek Marriage
# Hot Air Balloon Ride Proposal - Hot Air Ballooning is another classic proposal idea. It offers almost everything that you would want for a romantic proposal. Just make your proposal while at the height of a hot air balloon ride.
Besides these locations we mentioned above, you can choose any location, such as the woods, a meadow, a river, and more. Just pick a place your partner will love.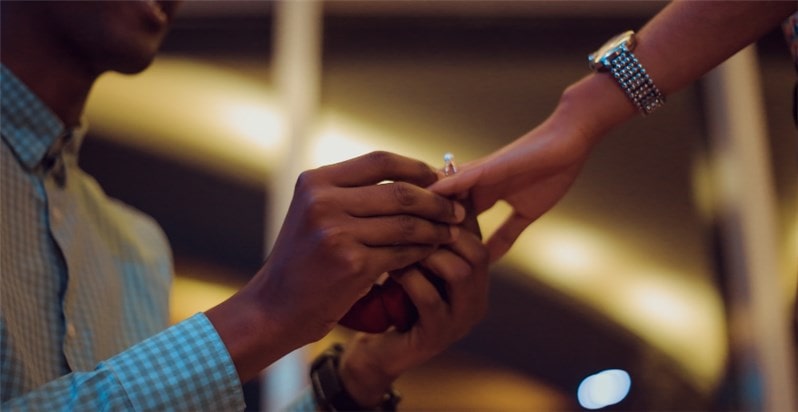 Image Board: Public Marriage Proposal Ideas
# Radio Station Proposal - Call a local radio station and request a particular love song to be dedicated to her, and make sure your fiance-to-be is listening then propose on the air.
# Dance Floor Proposal - Go out for a night of dancing and ask the DJ to pass you the microphone, and you can dedicate a love song and propose on the dance floor.
# Newspaper Ad Proposal - The proposal idea is simple but creative because no one expects that a simple newspaper reading will come with such a question! You just need to take an ad in the newspaper with her name and your proposal, then passing the newspaper to her. Make sure to prepare the engagement ring before handing the newspaper.
# Movie Theater Proposal - Did you know that most local theaters will sell you ad space on their screen before the movie starts? So you can use the ad space to play your short proposal video and ask the big question.
Need an easy to use video maker to create your own proposal video? Try FlexClip video maker!
Besides, FlexClip video maker also provides with an amazing set of video templates ideal for various occasions, including the marriage proposal. Come to check out more romantic proposal video templates or directly start to make one now!
Public marriage proposals are okay if you're both comfortable with that, but many people prefer intimacy and privacy.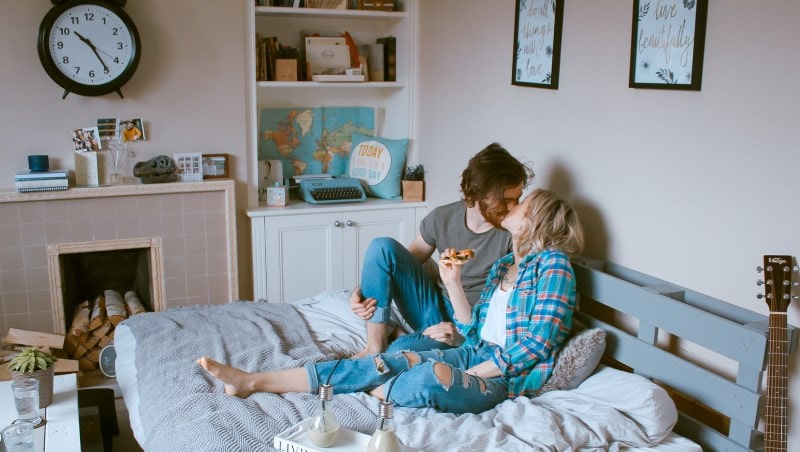 Image Board: Private Marriage Proposal
# Cook up a Proposal - Prepare a multi-course private dinner, starring your loved one's favorite foods and a ring for dessert. There is no more aIs there a more romantic way to propose than by cooking a meal? No, no there is not.
# Candlelit Proposal - Propose in the middle of the night with candles to surprise your loved one. Light a trail of candles from the door to where you're waiting with a roomful of candles. When she follows the trail to where you're waiting, pop the question and give her the engagement ring.
# Play it out in a Photo Album - For a more private, home proposal idea, put together a photo album of everything about your relationship milestones. Leave a blank page for a new photo - your engagement.
Pro Tips

If you want to bring your photo album up a little, you can custom a photo slideshow with effects and music. Our recommendation would be to create a romantic photo slideshow using the online slideshow maker, FlexClip.
FlexClip's online picture slideshow maker comes with stunning templates enabling you with endless inspirations! You can choose a video template to customize or start from scratch to craft your own marriage proposal slidehow.
# Flashback Movie Proposal - Woo your fiance-to-be by making a short movie from your sweet memories with pictures and video clips. Then at the end of your video, walk up to your loved one and pop the question. Just create your own flashback movie with a talented movie maker. FlexClip movie maker must be your best choice! You can easily turn your photos and video clips into a romantic proposal movie with FlexClip in a few minutes.
# Irresistible Cuties - With the help of babies or cute pets, your proposal will turn out such adorable. Either a sweet baby or cute pet, asking for your girlfriend's hand with the help of them will add a feeling of sincerity and innocence to the proposal. Who could resist a proposal like this?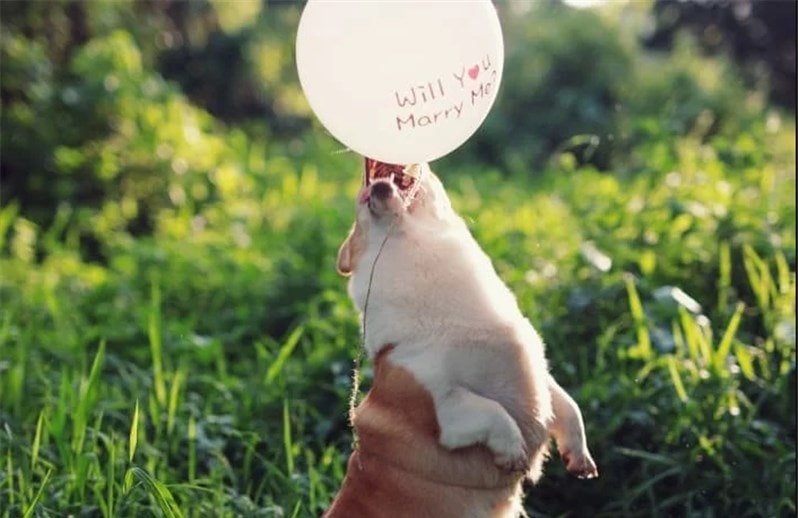 Image Board: Propose with Cute Dog
# Surprise Parties - Plan a "surprise party" filled with friends and family then pretend to ruin the surprise by having the friends and family get your friends and family here early. Then the real shock will be when you propose, and all your friends and family show up afterward to celebrate.
# Treasure Hunt Proposal - A proposal that requires a bit more planning, a treasure hunt is a great and funny way to get loved ones involved. Besides, they will keep the entire experience very romantic and personal. The treasure hunt can include lots of clues to lead her from spot to spot until, at the last location, there's a proposal.
Proposing on holiday is a perfect chance to really surprise your partner because she's already expecting a gift but probably not expecting a ring and a marriage proposal on those special days!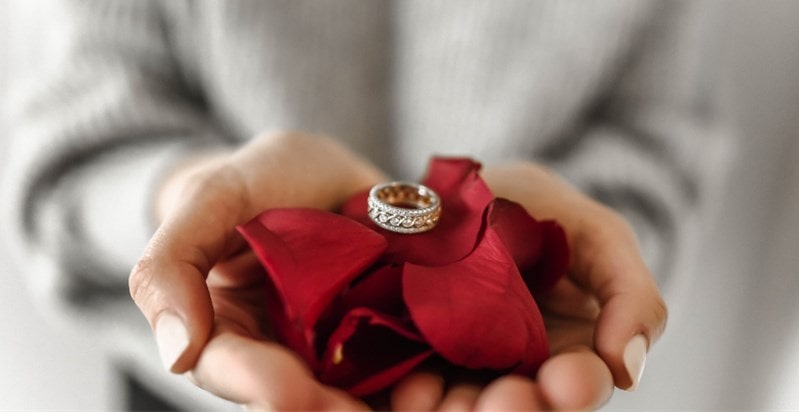 Image Board: Holiday Proposal
# Propose on Valentine's Day - On the days leading up to February 14, create Valentine's Day videos to take your romantic proposal. Then on Valentine's Day, show your custom video to her with the engagement ring.
# Propose on Easter - Hide Easter eggs with notes that explain why you love your partner, and the phrase "marry me." Then, show them with a golden egg with your marriage proposal and ring inside.
# Propose on Christmas - Propose while picking out a Christmas tree. Under the tree, hide a wrapped box and a tag with her name on it. Get down on one knee and pop the question when she notices and opens the box.
# Propose on New Year - On New Year's Eve, sneak away to a romantic place before midnight and make your memorable proposal as the perfect start to the new year. Then celebrate with a sweet kiss and plenty of champagne.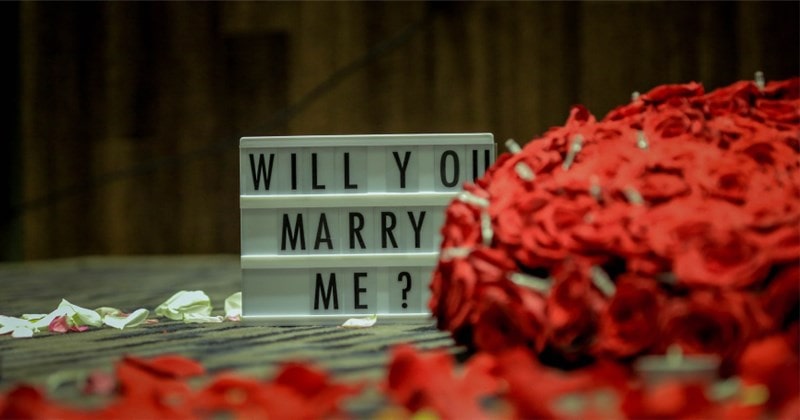 Image Board: Romantic Proposal
✓ Add a custom proposal "song" to her go-to playlist on iPod/phone, or record an unexpected proposal podcast.
✓ Decorate the proposal spot to look like a scene from her favorite movie.
✓ Pick a special spot for the two of you to make your proposal. It might be the place you had your first date, first kiss, or just somewhere you both truly love.
✓ Set up a web page declaring your love and wedding proposal then leave a clue with the web address written on it for your partner.
✓ Propose during a local fireworks show. Show the sweet private message in sparklers that spells out the phrase, "Will you marry me?"
✓ In the holiday season, you can use these fantastic outdoor string lights to write out, "Will you marry me?"
✓ Romantic picnics are always a lot of fun. Add in a proposal, and you've got the picnic to end all picnics.
✓ Plan a surprise trip for her, and give her the airplane tickets in a box as a gift. Remember to hide the ring under the tickets.
✓ Spell out the phrase "Will You Marry Me" in glow-in-the-dark stars on your ceiling or wall to make your creative but straightforward proposal at home.
✓ Have her friends and family film themselves telling your girlfriend why they love her, and send the clips to you. Never forget the last clip of the movie - your proposal. Combine the clips with FlexClip movie maker to make a stunning movie for your loved one, and show the "movie" to her. Slip the ring in her hand while your partner is watching the video.
Final Words
We hope this list of creative and romantic proposal ideas helps you have a better sense of how you're going to propose. We'd love to hear your own sweet proposal story.
Don't forget to make a proposal video to document and share your happy-tears-inducing love story with FlexClip video maker.