iMovie breakdowns are often maddening. Be it the crashing issue during the process or the prevention of exporting at the last step, each of these problems can drive us crazy.
Why is iMovie so slow?
Why is my exported file's sound out of sync?
Questions like these can be seen everywhere. Don't worry if you need some help with editing with iMovie, as we've collected some of the most asked questions about iMovie here. Let's look at 15 most common iMovie problems & solutions.
There are some stunning video templates for you: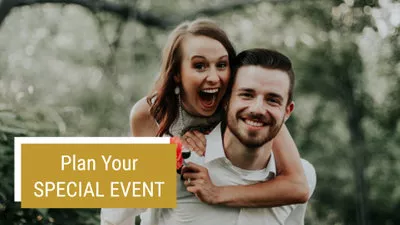 YouTube Talking Head Video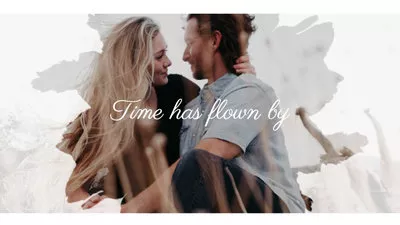 YouTube Talking Head Video
Can't Miss: How to Edit with iMovie Like a Pro>
Part 1. The Best Easy-to-use and Powerful Alternative to iMovie for Mac
Directly try the best iMovie alternative to iMovie - FlexClip if you want to avoid figuring out problems separately or need a free yet powerful editor like iMovie.
FlexClip has an easy-to-use interface with amazing features that everyone can create stunning videos, even for newbies. There are no  incompatibility and installation issues with this program. Besides, it provides eye-catching effects that you can add to your video with free motion graphics, overlays, effects, and titles.
Editing video in FlexClip is super easy with over 4000+ stylish templates and millions of royalty-free media stock. Click on Create a Video below to start your editing journey with great ease.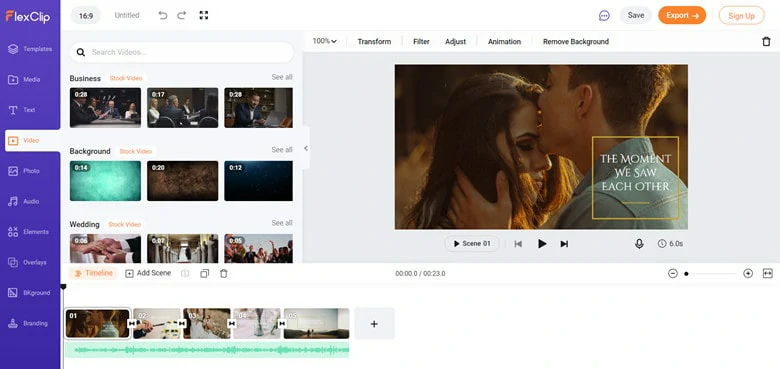 Best iMovie Alternative for Mac - FlexClip
Key Features of FlexClip:
Intuitive and easy-to-use interface
No editing experience needed
Millions of royalty-free music and videos
Extensive eye-catching effects and overlays
A powerful video editor and slideshow maker
Trim,
crop
and split videos with ease
Part 2: Top 15 iMovie Problems and Solutions
Here we collect the top 15 most common problems reported by iMovie users. Check to see if you have any of these problems.
1.iMovie Failed to Export
Many factors may lead to this iMovie error. It might be out of memory, file conflicts, corrupted project and improper export setting.
Solution:
Check the storage space to see if it's available on your Mac to ensure enough space for exporting.
If that is not the cause, check if something is wrong with your projects. Be it special characters in your file name or any anomalies glitches, you need to replace them with the correct ones.
2.Poor Camera Connection
It's possible to encounter a poor camera connection problem when directly using iMovie to capture footage from the camera. This error could result from various factors, including incompatibility of the USB cable on either iMovie or camera.
Solution:
To fix this error, you can replace the USB cable with another output option like FireWire. If you're facing this problem when using a camcorder, there's nothing better than following the guidelines in the user manual.
3.Slow Speed
The slow speed problem is more likely to drive people crazy. This error could be a result of too many commands given out at the same time, insufficient memory or poor computer performance.
Solution:
You'd better give one command at a time to ensure that iMovie is well-rested.
You can also delete all the files that are not required in the project so that it will leave enough storage space and improve computer performance.
4.iMovie Crashing
This annoying problem usually occurs when your computer is overworked or runs with a corrupted file.
Solution:
This error can be solved by conducting the proper workload of your project. By the way, the file usually corrupts due to viruses so remember to scan your systems regularly to avoid virus invasion.
5.Distorted Files
No matter what types of resources you add to iMovie, file distortion may happen if the right exporting and importing procedures are not followed, hence generating choppy and blurred images.
Solution:
To fix this problem, you need to import or export files of the right size so that iMovie can process them without damaging any original quality. Additionally, all the editing steps should be performed in the timeline only.
6.Lack of Sound
Many factors could lead to this problem. You will get a voiceless video if you forget to add the sound that especially happens during recording. Besides, wrong preferences and incompatible formats can also be the reason for the absence of sound in iMovie.
Solution:
Firstly, record the sound with a third-party extension like Soundflower to re-record audio if you forget to capture audio. While for incompatible format issues, format conversion may help you settle this problem.
7.Sound out of Sync
Many people complain about iMovie exporting sound out of sync. Combining media from different cameras and audio with different rates plus different video formats can cause this problem.
Solution:
To get rid of this video problem, you need to check all the segments in uniformity, including codecs, formats and frame rates, as much as possible.
8.Error Creating DVDs
Many people report difficulty converting videos from iMovie into their DVDs, especially for some long-hour movies. This source of the problem may relate to an incompatible Mac system or low RAM.
Solution:
Try to improve its RAM or change your system to a friendly one. Remember to check the software's temp file folder has enough space to store the data.
9.Error Video Effect Rendering
Most people apply video effects to enhance video quality but some of the effects will become annoying when they fail to render smoothly.
Solution:
It's wise to follow the guidelines for each and every effect when you want to apply it to your video.
10.Annoying Blend Results
This is one of the common problems for many iMovie users. It can be poor-quality audio or video, an unfinished project or incompatible videos.
Solution:
To solve this problem, you need to follow all the outlined procedures from beginning to end without any omissions.
11.iMovie Error Code 10008
The famous iMovie 10008 error is often caused by file corruption, merging different video formats or deleting videos from the system.
Solution:
1.Check the final edited video frame-by-frame to detect and delete the corrupted black frame.
2.Be sure all the mini-clips and videos have the same format and try to render the project again.
12.Wrong with the Trailer
The ineffective trailer could be the worst problem you will experience with iMovie. This may happen even when selecting the best video and audio clips but ending up with disappointing results.
Solution:
1.Go to Fonts to activate all the fonts, then create a new account, log in and iMovie will automatically start.
2.By doing so, go to the "disk utility" button, choose "repair permission" and then "restart OSX".
13.iMovie Error 50
Some iMovie users have encountered a notification that reads "iMovie Error 50." This issue is often used by damage to the system files as a corrupted file can affect the normal functioning of iMovie. But sometimes, it could result in opening this app for a long time.
Solution:
Uninstall the app, then download its latest version and install it as an administrator.
14.iMovie Error 10004
This message that reads video render frame failed:10004" may appear on your iMovie screen when you try to export the edited project. This error implies that there is a problem with one or more clips in your project.
Solution:
The first thing you can try is to skim slowly through the project looking for any anomalies such as flashes or other glitches, and after that replace the clip that has the issue.
Another option to test if you mistakenly use a corrupted file. To check this, copy this video in your timeline and paste it into a new project just in case the project is corrupted.
15.iMovie Error 260
Many people encounter this instruction during their exporting process and this is a common iMovie problem for iOS errors.
Solution:
1.Duplicate your iMovie project, remove one thing at a time, and export to find the bad files. Remember to check the audio files.
2.Remove slow-mo or time-lapse video if there is and update your iOS and iMovie to the latest version.
The Bottom Line
That's all for the 15 most common problems and solutions in using iMovie. If you still find other problems when using iMovie, please contact us through email or Facebook. And let's find the solutions together. Or, you can use the FlexClip for Mac to edit your footage a breeze.