When it comes to making a TikTok video, most people only try to focus on the organization of content ideas while ignoring another essential part - the video's sound.
Undoubtedly, a video paired with the right sound increases the possibility of being viewed and shared. Thereby, it's necessary for you to learn how to make a sound on TikTok.
How to Create a Sound on TikTok
When making a sound on TikTok, you can use the custom sound, your original sound as the voiceover or any piece of music from the in-app library. Below we will walk you through different options one by one. Let's go straight right now!
How to Make a Custom Sound on TikTok
Step 1
Open the TikTok app and tap the "+" icon to create a new TikTok video.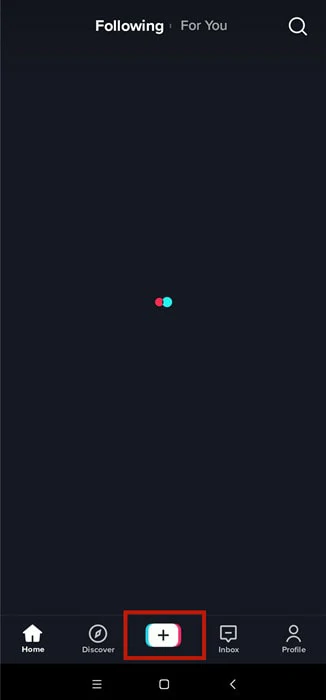 Open Your TikTok on Mobile
Step 2
Hold on the red button to begin recording and the audio in the video will be the custom sound. To end this recording, tap the red circle again.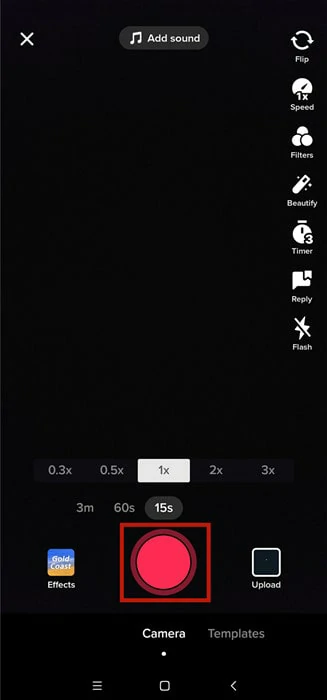 Make a Tikok Video
Step 3
You can use the "
Voice effects
" function to make the audio special and unique on the editing page.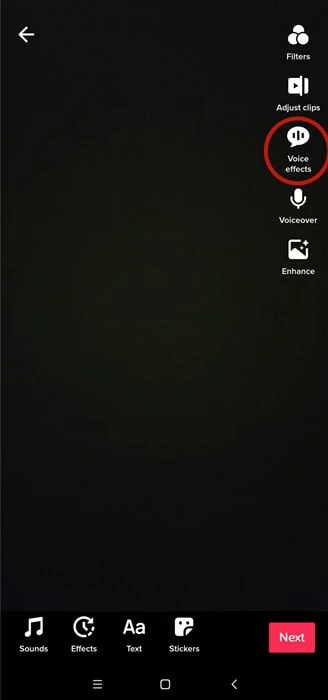 Apply a Voice Effect
Step 4
Post your TikTok video for viewing when you finish editing.
How to Make a Voiceover Sound on TikTok
If you're creating a DIY TikTok video or explanatory video that needs belief narration, adding a voiceover is a feasible trick you can rely on. Here you will see how to add a voiceover to your TikTok video.
Step 1
Download the TikTok application from your App store and click the "+" icon to create a new post.
Step 2
Press the red button to record the video. Then choose the red checkmark to enter the editing page.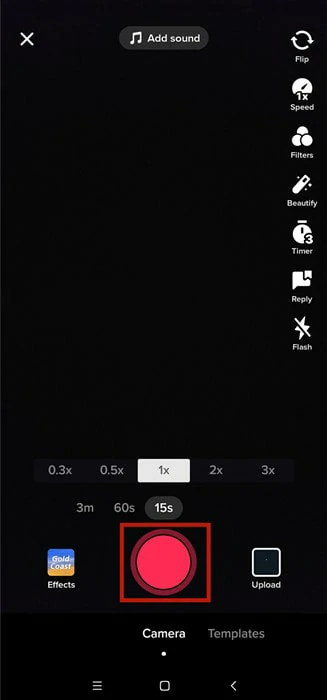 Press the Red Button for Recording
Step 3
Tap the Voiceover icon to
add a voiceover
over the entire video. If you want to use the original sound as well, make sure you've checked it.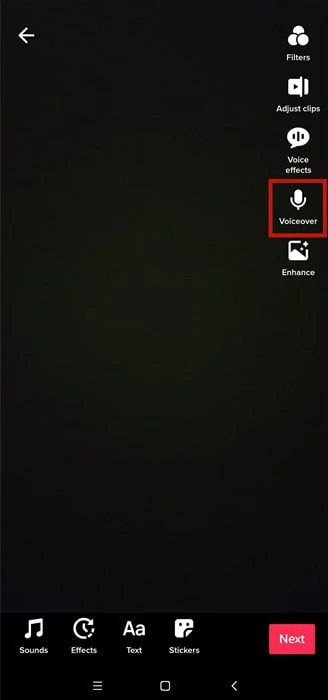 Add a Voiceover to Video
Step 4
Post your TikTok video with voiceover now.
How to Make a TikTok Sound from the in-app Library
If making your sound isn't your goal, turn to this in-app music library to find your taste.
Step 1
Open TikTok on your phone and select the "+" icon to make a post.
Step 2
Hit the red button to start recording. When it's over, move to the editor page.
Step 3
To make a sound from the in-app library, you need to click the "Sound". There are two ways: either from the Recommended list or your Favorites collection.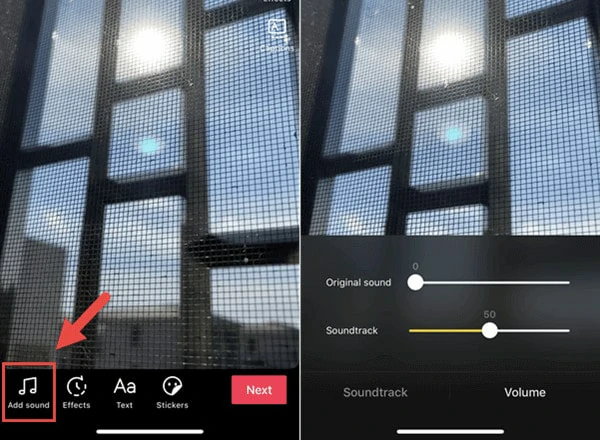 Pick a Sound from Library
You can save multiple sounds to your Favorites collection. Firstly find the sound you want to save and tap the circular icon on the bottom-right corner of the post. Then choose the "Add to Favorites" option and tap the flag to the right of a sound to add the sound to your favorites.
Step 4
Tap the "Next" and post your completed video.
An Excellent Way to Make Your Video with Sound Go Viral
Wanna make your TikTok creation stand out from the rest? Why not get help from a professional video maker like FlexClip. To add a sound to the TikTok video, FlexClip allows you to upload personal clips or get one from the stock library. Besides, it has handy editing tools and ready-made templates to free you from the complex procedure. Click Create a Video below to start creating now!
Step 1
Go to the More panel and select the Ratio as 9:16. Then upload your videos and drag them to the storyboard.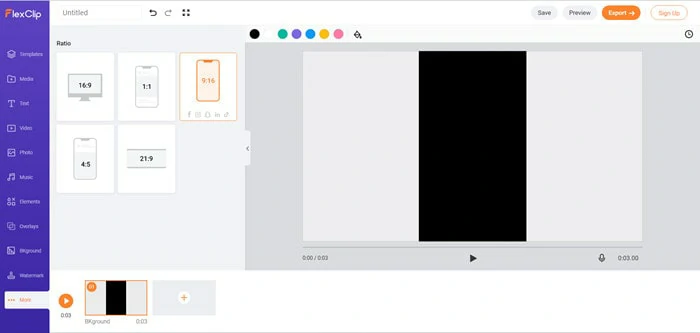 Upload Your Media Resources
Step 2
Click the Music icon where tons of music is ready for you. Find your favorite one and lay it on the storyboard.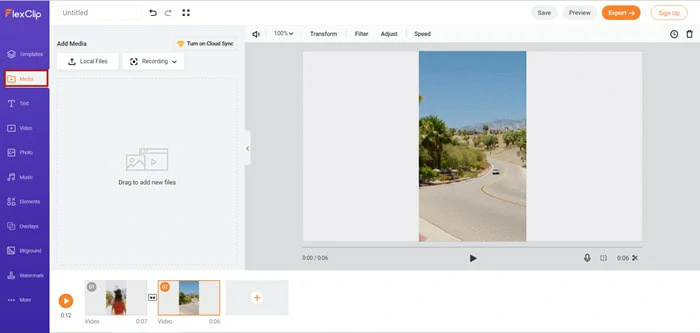 Add Music to Your TikTok Video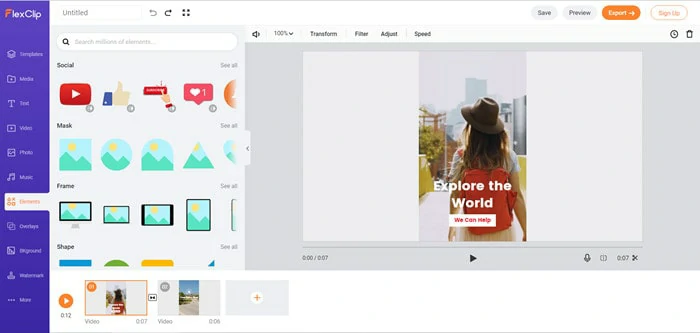 Use Editing Tools to Beautify the Video
If you lack fresh ideas for creation, directly use a TikTok video template to go viral. Below are some TikTok video templates for you.
Modern Gradient Fashion Promo Instagram Story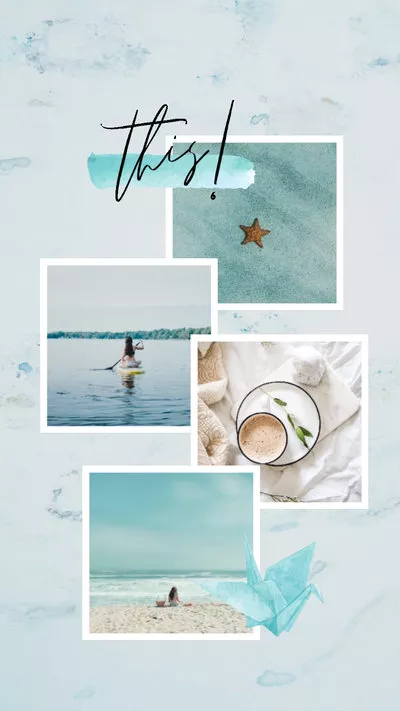 Blue Travel Photo Collage Instagram Story
Sea Travel This Summer Instagram Reels
Tips for Making High-quality Sound on TikTok
Try to make clean audio in a quiet place since too many noises will be distracting.
Turn up the volume to ensure that the viewers can listen clearly to your video even in a crowded place.
Make the sound short and keep it loop seamlessly to gain more views.
Release your creativity to produce a unique and original sound.
The Bottom Line
It's all for how to make a sound on TikTok. Pick one way and make your videos now! Maybe your videos will be the next viral on TikTok. If this blog is helpful to you, do share it with your friends.