Watching short-form videos has become the trend to pass the time on daily. Whenever you have time pockets, pull out your cell phone and move your fingers across the screen, then you can entertain yourself effortlessly.
Instagram Reels is one of the most popular video-sharing platforms enabling people to post videos in the video booming area. Maybe you're a beginner or your reels attract a few views. Don't worry. This article teaches you how to increase Instagram views on reels. Let's see it now!
Can't Miss: Instagram Reels: How to Use IR, Create IR Video & Make IR Rival?
Tip One: Use the Trend Sound to Increase Views on Instagram Reels
Sound is an indispensable part for people to immerse themselves in videos. Although Instagram offers a music library that users can use in Reels, you will find lots of people interact with a particular sound. Well, that's the trending sound on Instagram Reels.
It's generally accepted that the Instagram algorithm takes note of people's tastes and adds more of the same videos to their feed. That means if one person like Love Story for example, another video with the same sound track will be recommended to his feed. Therefore, using the trend sound boosts your chances of gaining more views and new followers.
To find and save a trending sound, do as follows: when you come across a sound you like on your feed, tap it and there will be an option to save it, which will be added to your personal collection. Then you can add music to Instagram Reels video with ease.
Tip Two: Add Awesome Transitions to Your Instagram Reels
How do you sew up your video clips? Are you just putting different clips together and then sharing the video to your Reels? Don't do that anymore since a 15-second video is dull and unattractive without any editing. To make your Reels appealing, try to leverage the transition function to blend clips smoothly.
Instagram Reels offers an in-built editor with a limited set of transitions, helping you quickly change one scene from another.
Tip Three: Post Instagram Reels with Popular Hashtags
Hashtags help Instagram to identify digital content on a specific topic. If you add hashtags to your Reels, you content will show as the result when people are searching the same hashtags. Therefore, the more relevant hashtags are, the higher possibility your Reels will be viewed. Like regular posts on Instagram, the limit is 30 hashtags for Reels.
Top Ten Hashtags for Reels
#insta 149,866,852
#viral 143,670,036
#explorepage 135,910,444
#india 133,963,034
#likes 133,580,737
#dance 121,801,382
#tiktok 111,630,060
#trending 104,038,849
#reels 93,273,204
#video 92,680,694
Tip Four: Make Creative Content for Instagram Reels
Instagram likes creative and original content. As a beginner, you can follow the step-by-step guide to get a reel. Find your style, make reels to match your viewer's taste, and plan the content with an organized outlay. Remember not to imitate others to gain more views.
Tip Five: Leverage Question Sticker to Boost Engagement
Using Instagram reels to answer questions is a great way to keep viewers coming back for more. When you make Instagram reels, you can use the sticker to decorate the page and boost engagement. Set a question sticker on your reel and let viewers submit answers. During this process, it increases views on an Instagram reel by enticing people to see the results.
Tip Six: Create a Reel Thumbnail to Get More Reels Views
When you create an Instagram reel, you get the opportunity to choose a thumbnail - the still shot that is displayed on your profile. The thumbnail lets viewers see a quick snapshot of your Reels and entice them to click your reels as they're browsing videos.
Instagram itself enables you to create and change the custom thumbnail. If you want to get a high-quality thumbnail for reels, you can use Canva and Fotojet to match your needs.
Tip Seven: Use Engaging Captions and Title
An appealing title will hook users to your reels when they swipe the screen and it tells people what the video talks about without watching it. Besides, captions or subtitle is helpful for people who are hearing-impaired to enjoy the video. Therefore, it increases your Reels views by expanding the viewer scale.
Tip Eight: Be Responsive to Comments
Responding to Reels is important as nobody wants to feel ignored. If you're running a business brand on Instagram Reels, you must follow the rule. How tactfully you handle a compliant comment and how swiftly you respond can determine the impression you left on viewers' minds. Besides, more Instagram Reels comments will attract greater attention from non-followers because everyone wants to follow the trend.
Special Recommendation to Increase Instagram Reels Views
If you need more transition effects, thumbnail types and editing options, go to the third-party tool - FlexClip. It contains a preset of editing functions to create a professional-looking reel like transition, trimming, merging, compress. Besides, with a wide range of Instagram video templates, FlexClip helps you get a reel video in clicks.
Below are some Instagram Video Templates
Modern Gradient Fashion Promo Instagram Story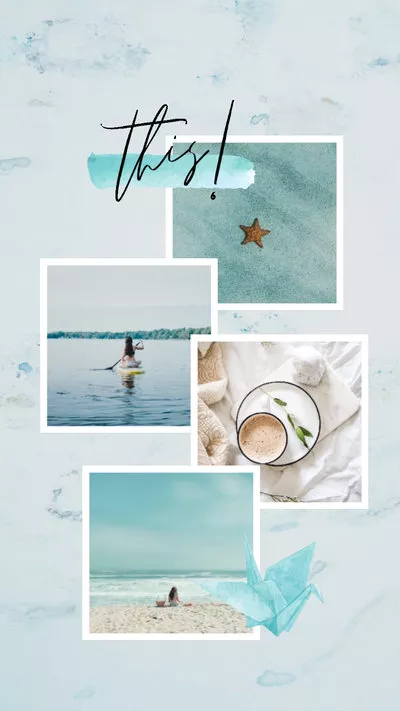 Blue Travel Photo Collage Instagram Story
Sea Travel This Summer Instagram Reels
The Bottom Line
That's all for strategies to increase views on Instagram reels. For making high-quality reels, we recommend FlexClip again here. With the help of FlexClip, you can add transition, text, animation, music and more to reels. Besides, if you have no idea to start, turn to the ready-made templates. Now it's your turn to gain more views on Instagram reels.