Instagram Stories are popular worldwide, reaching 500 million people per day and among its various tools, Instagram questions are the unique parts to enhance engagement of that platform. Just as its name suggests, it works as a way that allows business owners, social media managers and all individual users to engage with their followers using a sticker with either a yes or no question or a more open-ended question.
If you're an Instagram user who wants to interact more with your followers and improve engagement rate, adding a question for Instagram Stories is a good try. Below we've gathered some prompts for questions to ask in Instagram Stories and put a guide on asking questions on Instagram Stories. Let's go straight to it now!
Questions to Ask in Instagram Stories
Here we've split out several question types for you as a reference to glean insights from your followers and boost engagement.
Ask Me Anything that You Want to Know: Open the floor to let followers determine the question to ask. Then pick out some representative questions and share them with your answers. It could be interesting to see what questions they've got for you.
Ask for Advice and Recommendation: In a situation where you can't make your decision or you aren't familiar with a new thing, ask a question for sincere yet valuable suggestions, which is an excellent way to engage with your followers.
Know More About Your Followers: Ask questions to get to know the folks of your followers and interact with the most-engaged Instagram followers. You can do this by asking questions like: Where are you from? What do you do? Cat or dog lover? Utilize the question box to learn more about your followers.
How to Ask Questions on Instagram Stories Posts
Step 1: Create Your Instagram Story Post
Set up an Instagram Story post either from the local album or the camera.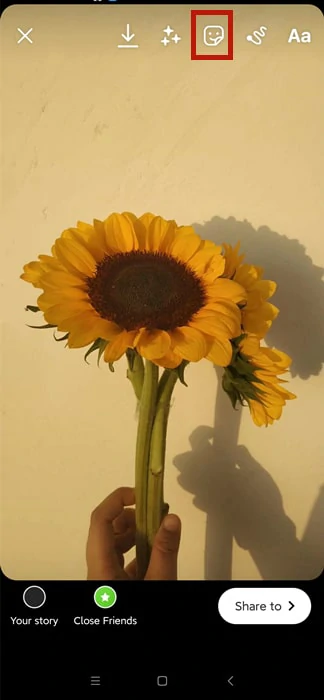 Create an Instagram Story
Step 2: Add a Question Sticker
Once the Instagram Stories post is created, it's time to add a question now. Move to the smiley icon and find the "Questions" sticker to layout a new question box.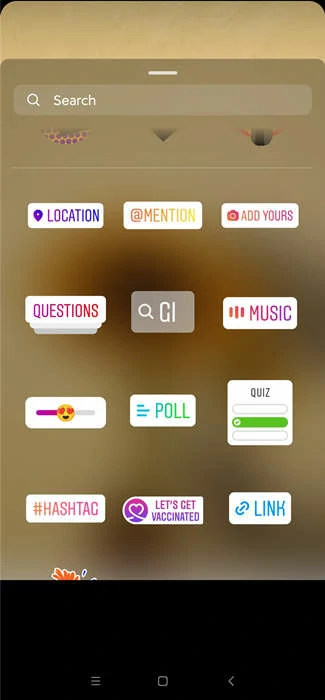 Edit the Question Sticker and Share
Instagram Stories provides three types of questions stickers: quiz, poll and question. Make a choice according to your actual needs.
Step 3: Edit the Question Sticker and Share
Type out your prompt and change the background color if necessary. Then place the sticker wherever you like. After that, share the question and wait for the influx of answers.
Once the followers submit answers, you can view the responses in your own story. Go to the bottom left corner, where you can see how many people have viewed your story and you'll be able to tap to view your responses.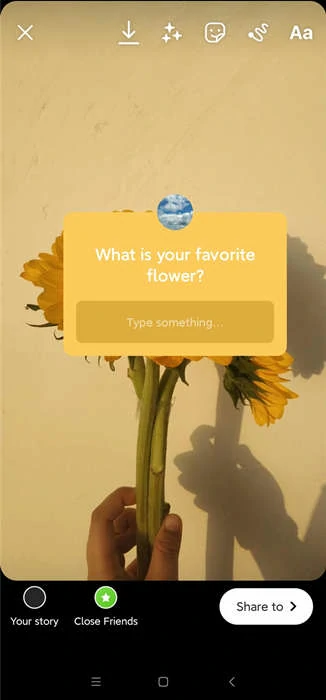 Add a Question Sticker
Bonus Tips: Instagram Stories Questions Templates
If you wish to create a professional-looking Instagram Stories question, turn to templates for help. FlexClip has loads of enticing questions templates that save your time and give you the freedom to edit. Besides, it allows you to add music, text and distinctive elements to make an eye-catching question video on Instagram Stories. Take your Instagram Stories to the next level now!
Below are some Instagram Stories Questions Templates from FlexClip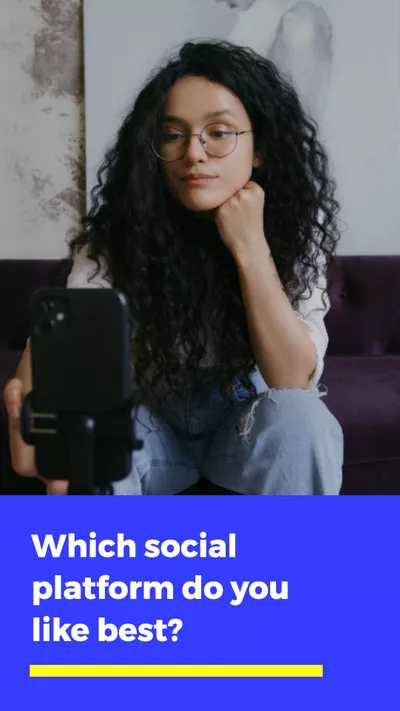 Poll
Truth And Lie
Never Have I Ever
The Bottom Line
After reading the blog, it's easy for you to ask questions on Instagram Stories. Now it's time to lay out your own Instagram Stories with questions. If you think this blog is helpful, share it with your friends right away!