Want to take part in the Vogue Challenge on TikTok, Instagram, or Twitter? This blog will show you the easiest way to make a custom Vogue cover for social media. Check out and learn how to make the Vogue Challenge.
The Vogue Challenge first started out on TikTok, and now it is widely circulating on Instagram and Twitter as well. We see more people editing photos of themselves onto the cover of Vogue magazine and posting them on social media. Ever wondered how they do it?
You've come to the right place! This blog will show you a super simple way to make your own Vogue cover in just a few minutes so you can join the Vogue challenge on TikTok, Instagram, and Twitter.
Free Editable Vogue Cover Templates: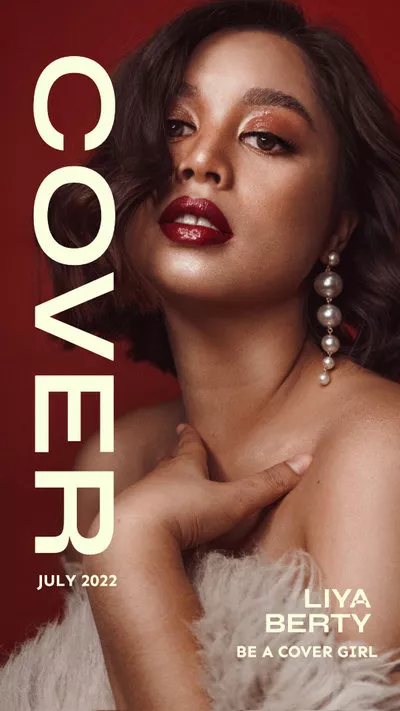 Tiktok Vogue Cover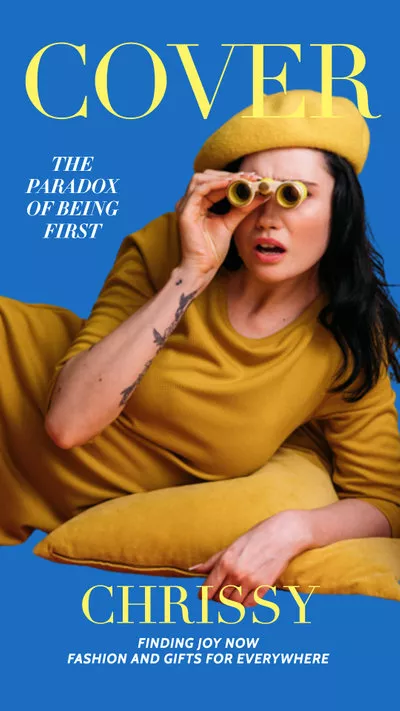 Tiktok Joyful Cover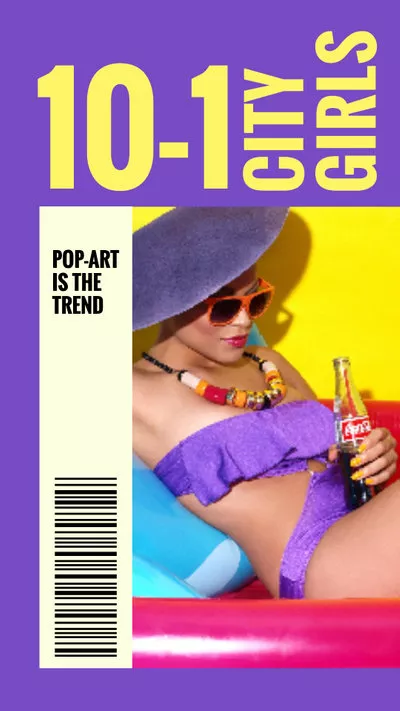 Tiktok Magazine Cover
Can't-Miss: Aesthetic Edits: How to Make Aesthetic Videos >
How to Do the Vogue Challenge - Easy & Free Way
To take part in the Vogue Challenge, first of first, you need to select a few photos of yourself or some of your favorite photographs. Then you also need to find a powerful editing tool that supports custom text, font, arrangement, and color, as well as filters and more stunning effects. We highly recommend using FlexClip to make your Vogue Challenge.
FlexClip is a free online tool allowing you to make vogue edits to your photos and video clips. Besides, it comes with beautiful effects, royalty-free music and photos, and professional templates. Last but not least, you can make your photo and video in various aspect ratios, allowing you to make your project in a variety of sizes for any social website, like TikTok, Instagram, and Twitter, etc.
Here's how to make your Vogue cover and do the Vogue Challenge in simple steps:
Step 1
Click on the Get Started Now button to enter FlexClip's editing panel and then go to the More section to choose the right ratio for your Vogue cover.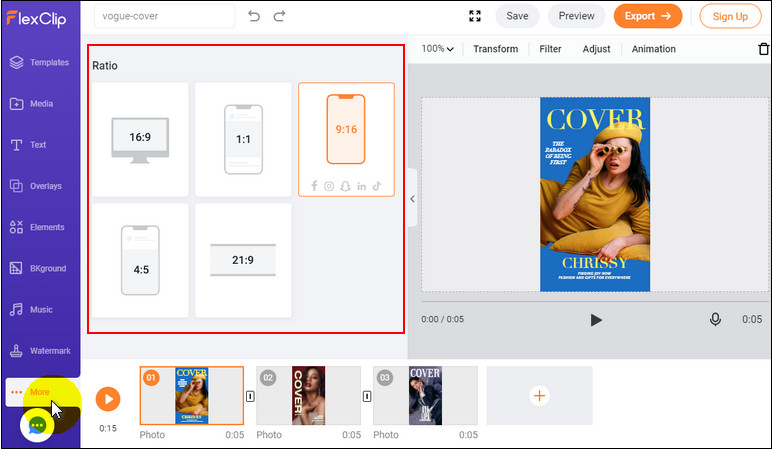 Image Board: Choose Aspect Ratio
Step 2
Drag and drop your photos or video clips to the Media section and apply it to the storyboard.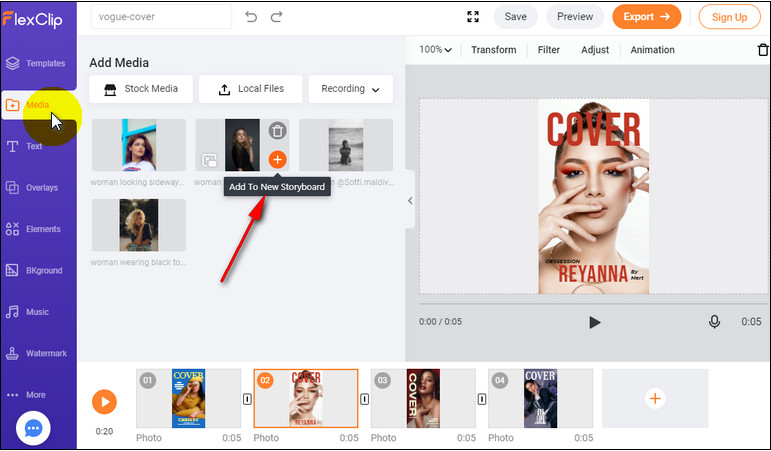 Image Board: Add Media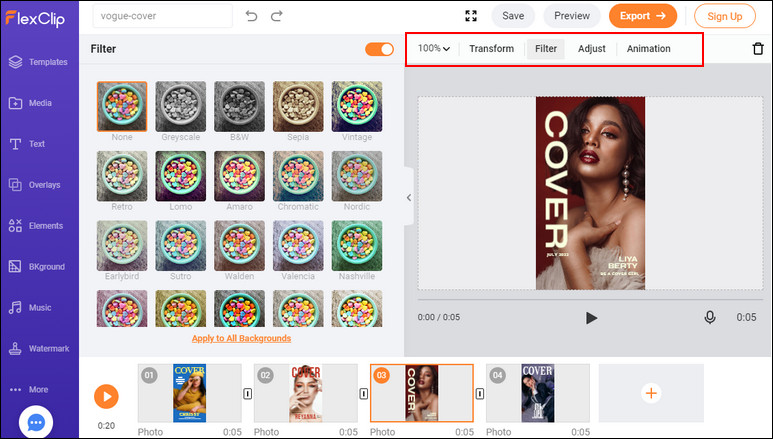 Image Board: Adjust Your Photo
Step 4
Go to the Text section to add text to your Vogue Cover, pick one text style, enter your words, and then customize it on font, color, position, size, etc.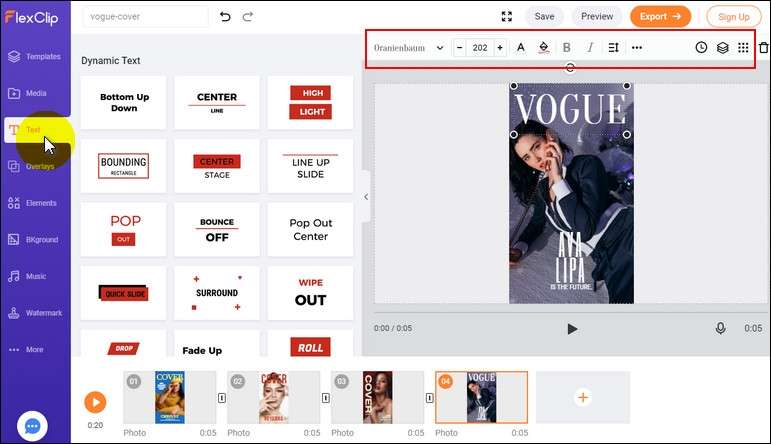 Image Board: Make Vogue Edits
Step 5
Once your photo looks just the way you want, and you can click on the Preview button to preview your video, then download or save it to Dropbox.
Now, you can use the custom Vogue Cover to take part in the Vogue trend on social media, simply post them on TikTok, Twitter or Instagram and use the hashtag #VogueChallenge.
Final Words
That's it! You can now post your #voguechallenge to social media. We hope you enjoyed this post. The most important thing is that you have fun while making your Vogue Challenge.