Wondered how to add text to Instagram reels at different times? Or have trouble making text appear or disappear on your Instagram reel video? Here's the best solution for you. Check out and learn how to make text appear and disappear on Instagram Reels and put multiple texts on reels at different times.
Text is a great way to add context to your Reel video, and sometimes you may need to add multiple text boxes to your Reel to help you highlight your video. Then, how to make put them at different times so that you can make one text block disappear before the next one appears?
Well, changing text duration on Instagram Reel is a great feature to keep your text appearing and disappearing at different times.
Let's check how to add multiple or disappearing texts to Instagram Reel at different times.
Contents:
Free Templates for Your Reel Video Inspirations
Podcast Promo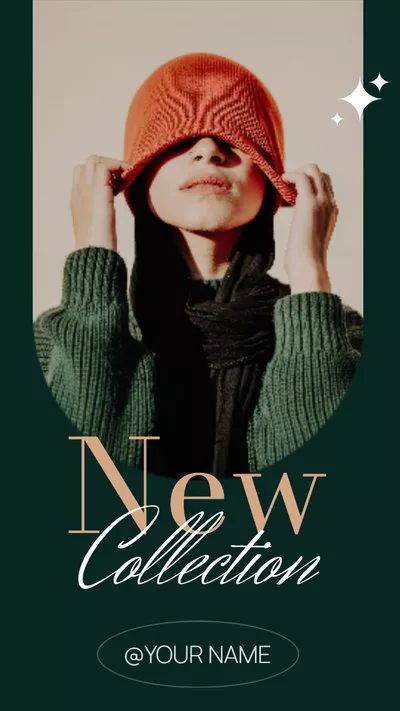 New Collection Promo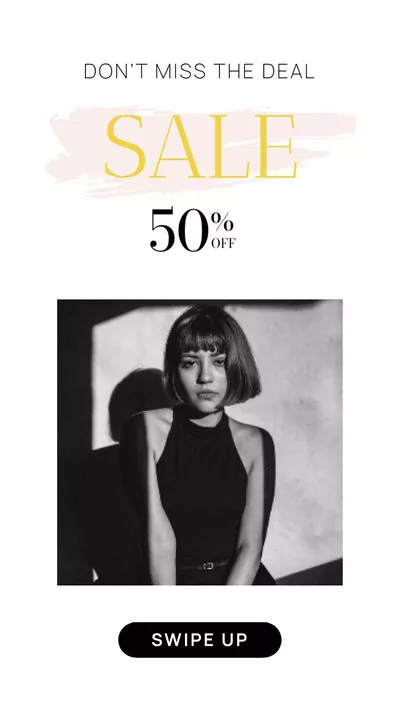 Fashion Product Sale
Also Read: 5 Best Instagram Reel Maker Apps >
Part 1 How to Add Text on Instagram Reels at Different Times
Want to add multiple texts to your Instagram reels video at different times? You can easily do it. Follow the simple tutorial below to learn how to put text on Instagram Reels for different times.
Step 1
Open the Instagram app, tap on the Reels icon to record a fresh video, or go through your gallery to make a reel using the existing video footage.
Step 2
Now, tap the Preview icon available at the bottom right corner. This will redirect you to the video editing screen.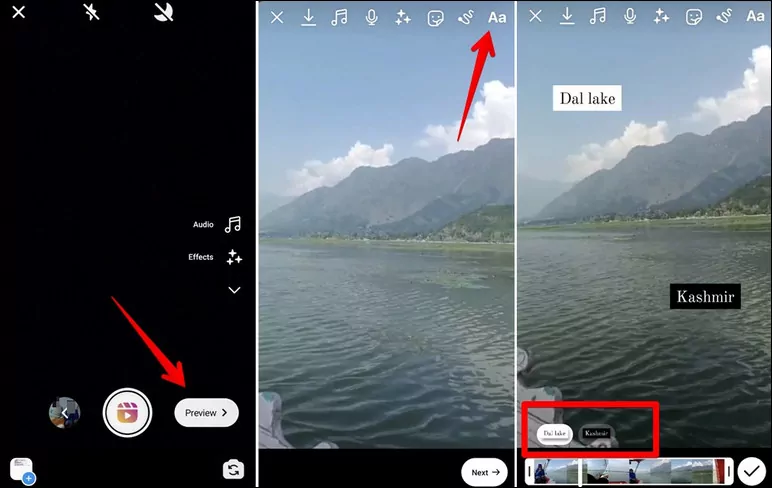 Add Text on Instagram Reels at Different Times
Step 3
Then, tap on Aa in the upper right corner of the screen to add multiple texts one by one, and then edit the style (or font and color) by tapping the icons on the top of the screen.
Step 4
Here, you should see these texts appear at the bottom of the screen in separate boxes. To put them at different times, just select each text box and set the duration on the timeline when you want them to appear in the video and when to disappear.
Step 5
Click Done when you're finished and preview your work. If you're satisfied, just press the Share button to post your reel.
Part 2 Another Way to Add Text to Reel Videos at Different Times
If you feel any difficulty putting text to your reels at different times from the app itself, or try to spice up your reel videos in a more professional way, you are recommended to try some third-party apps to add multiple texts at different times and enhance your video. You can do this using a reel video editor like FlexClip. To use that you need to follow these steps:
Step 1
Go to FlexClip video editor to pick the proper ratio for your reel video first, and upload the video in which you wish to add text for different times, then apply it to the Timeline.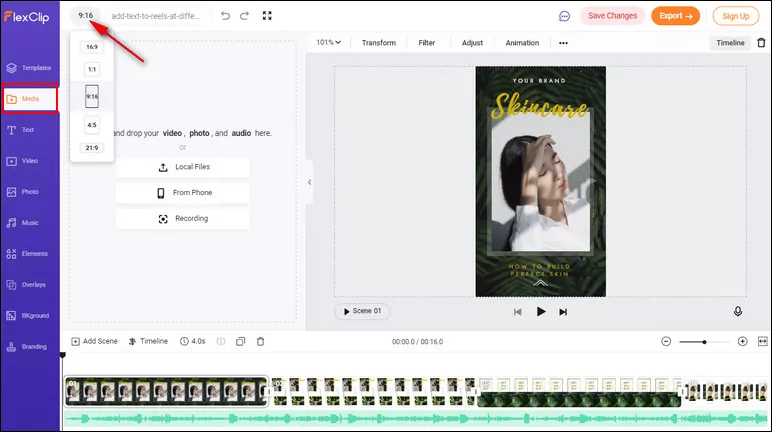 Add Text to Reels Video at Different Times - Add Media
Step 2
Click on "Texts" in the left toolbar, add multiple text boxes, and type your words to the video, respectively. Also, explore different options and perform customizations accordingly to edit your texts.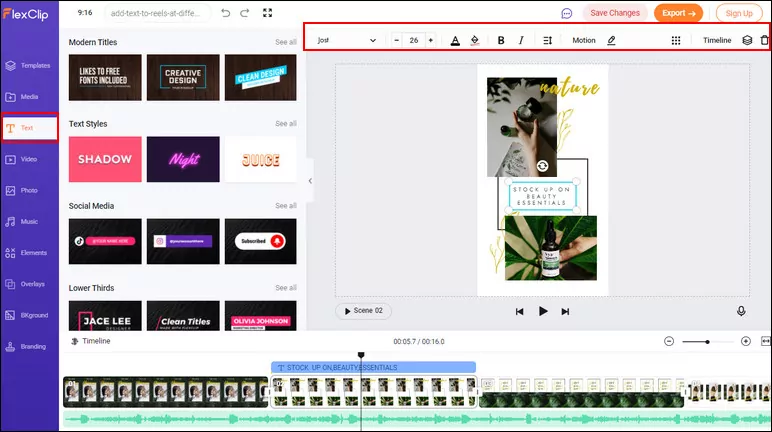 Add Text to Reels Video at Different Times - Add Text
Step 3
To put the texts at different times in your video, navigate to "Timeline" button at the top-right of the screen and adjust the duration of the added texts to decide the time when the texts appear and disappear by dragging and dropping the text.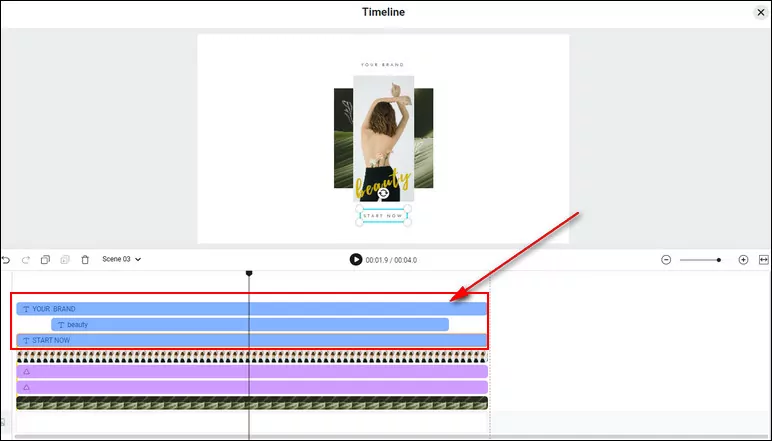 Add Text to Reels Video at Different Times - Adjust Time
Step 4
When you've finished, click the Preview button to check if everything is done in the way you wanted and then export it.
Final Words
Adding multiple texts in your reel videos at different times will undoubtedly engage the viewers differently. So, what's the wait for then? Try one of the methods above to put texts in your Instagram reel video at different times.