Bursting with tons of short-form videos, Instagram is an excellent platform for creators to show their talents. However, how to stand out from so many captivating videos becomes a burning question for many Instagrammers. Well, we can't figure out how Instagram algorithm works but the trick to be successful always lies in professional and creative Reels.
To make your reels go viral, a professional Instagram Reel maker is the foundation. So here we include 5 best Reel makers to help you quickly create and perfect Reels with different features. Let's have a look at the list right now!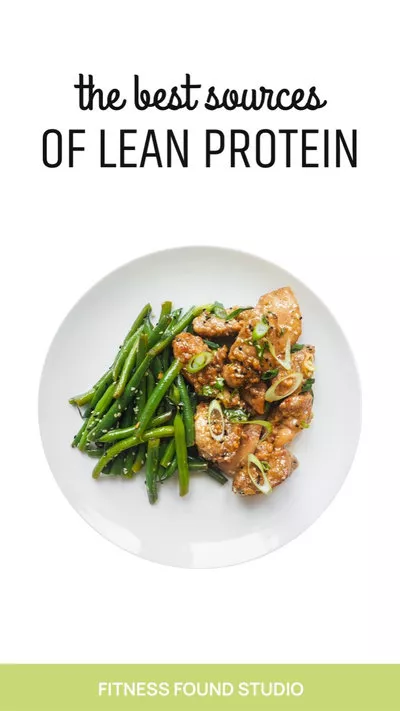 Green Food Blogger Reel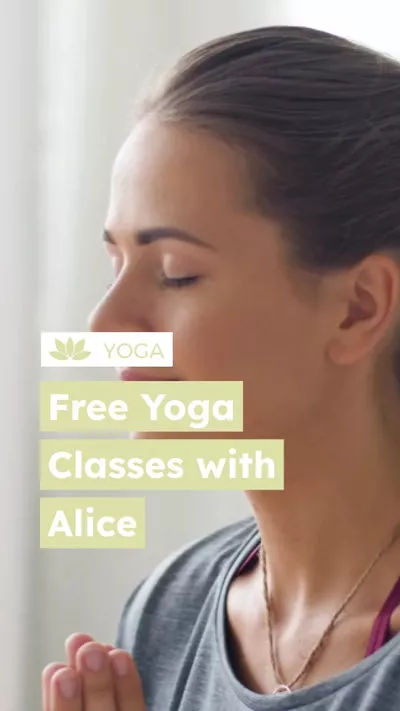 Yoga Fitness Instagram Mobile Video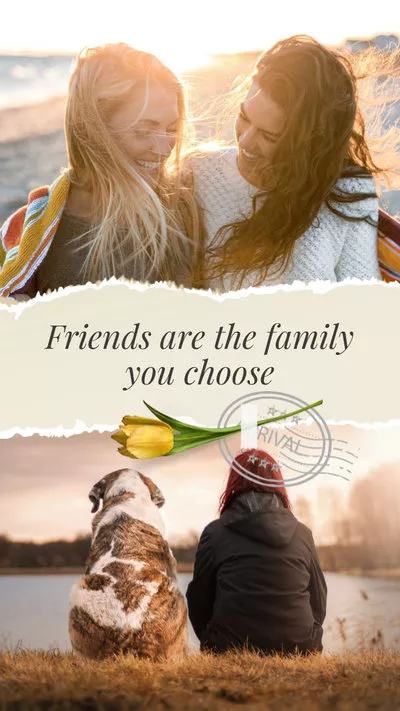 Friend Slideshow Instagram Story
#1 Instagram - The Built-in Instagram Reel Maker
As the new feature provider, Instagram allows you to create Reels videos without any third-party apps. Simply open your camera, capture footage and perfect it by adding filters, hashtags, captions and more. To make reels more engaging, you can use background music or interesting text-to-speech feature to highlight the atmosphere. The built-in reel maker is optimal for people who only need basic editing functions.
Key Features of Instagram:
Record, edit and share in one app
Offer a trustworthy music collection
Basic editing tools to perfect Instagram Reels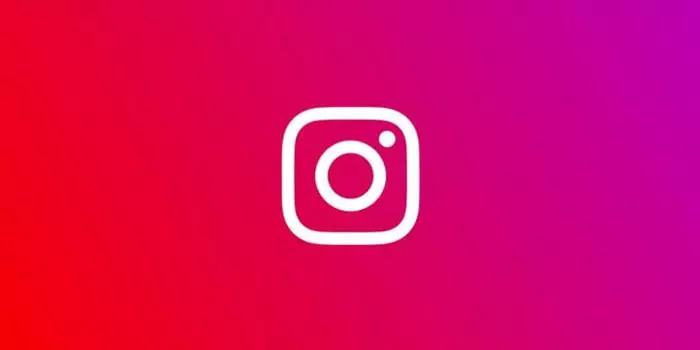 The Built-in Instagram Reel Maker - Instagram
#2 FlexClip - The Best AI Reels Maker Online
FlexClip is an AI Instagram Reels maker with trending templates and music that helps you create reels for every occasion in seconds. With millions of royalty-free photos, videos and soundtrack, you can freely unleash creativity in your reels without copyright issues. Additionally, its text-to-reel, text-to-speech and other AI tools dramatically improve the efficiency, able to produce 30 reels in one hour. Whether you're a newbie or a seasoned person, FlexClip can be your ideal option for creating Reels with AI technology.
Key Features of FlexClip:
Easy-to-use and clean interface.
Support multiple video formats and resolutions.
Millions of royalty-free media resources including photos, videos and audio.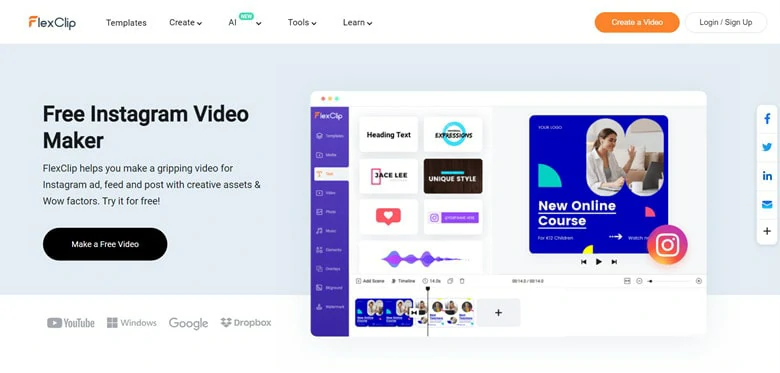 The Best AI Reels Maker Online - FlexClip
#3 Inshot - Powerful Reel Maker with Features
Inshot is a powerful HD reel maker for mobile phone users, providing all the things you need for a stunning reel. From adding transitions to music, text, emoji and filter, this reel maker app helps achieve the goal with a figure touch. Besides, it supports advanced features like keyframe, color correction and PIP, which take your Instagram reels to the next level. Although it lacks sound effects and the bothering ads are everywhere, it's still a nice option for people to edit videos with low budgets.
Key Features of Inshot:
Powerful and flexible reel maker for mobile users.
Support various basic editing tools.
Professional functions like keyframe are available.
It comes with multiple aspect ratio options to match your different needs.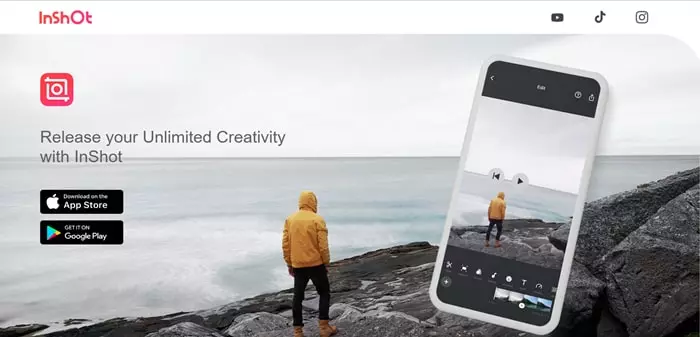 A Powerful Instagram Reel Maker - Inshot
#4 Invideo - A Simple Reel Maker Online
When it comes to creating Instagram Reels, Invideo offers an A-B-C way: directly pick a template, add personal touches and keep it fresh with cool transitions. Like FlexClip, this online reel maker also integrates with iStock, Shutterstock and Storyblocks, bringing much fun to your reel. Apart from these, standard features like voiceover, transitions and text are here at your disposal. If you wish to have a try, go with the free version right now.
Key Features of Invideo:
A wide range of basic editing tools.
Multiple templates and extensive media stock.
A simple workaround to create Instagram reels.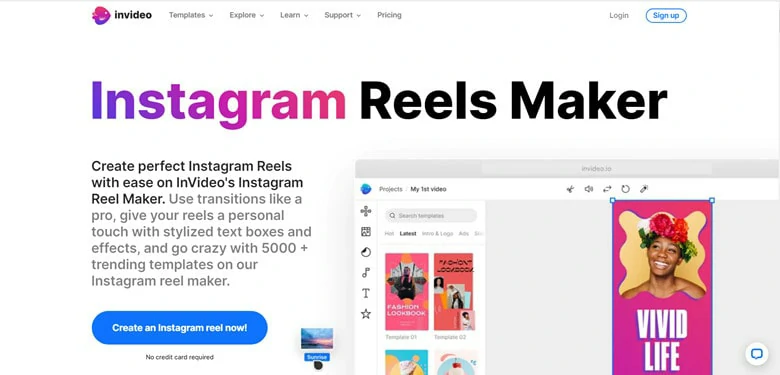 An Easy Instagram Reel Maker Online - Invideo
#5 YouCut - The Best Reel Maker for Android
YouCut is a popular editor and video maker mainly used for YouTube and other social media videos like Reels. This app provides excellent editing features to match your needs like different aspect ratios, video merger, video speed controller and more. Using this Reels maker is joyful since you won't see annoying advertisements or watermarks on your screen. Unfortunately, this app is only available to Android users temporarily.
Key Features of YouCut:
No ads or watermark appears on your screen
Powerful editing features for you
Different aspect ratio selections
Massive collection of royalty-free music
The Best Instagram Reel Maker for Android - YouCut
The Bottom Line
Making a stunning Instagram Reel is easy with the right tool. Instagram itself supports essential editing functions, but if you want to stand out from the rest, you'd better turn to third-party Instagram Reels makers from the recommended list. Make your choice and get started right now!