With Oct, 31 coming soon, the spooky season is in full swing this year. Apart from buying creepy Halloween costumes and accessories, getting Halloween sound effects for making Halloween promo videos or just for personal fun is something you can't do without it.
So, in this post, we will walk you through the 5 best sites to download royalty-free Halloween sound effects to create spooky vibes for your Halloween videos without copyright claims. It feels like shopping "Halloween Sounds" in Spirit Halloween.
Here's What You Will Learn:
Also, read 6 Best Sites to Get Scary Sound Effects.
1. FlexClip's Audio Library
Well, as your one-stop solution to create creepy Halloween videos, FlexClip online video maker's audio library offers you hundreds of studio-like and royalty-free Halloween sound effects and music for your video projects.
Add and edit royalty-free Halloween sounds for your videos by FlexClip online.
All you need to do is upload your clips from your PC or phone to FlexClip's in-browser video editor > click the Audio tab > search for the Halloween sound effects and music needed for your video project.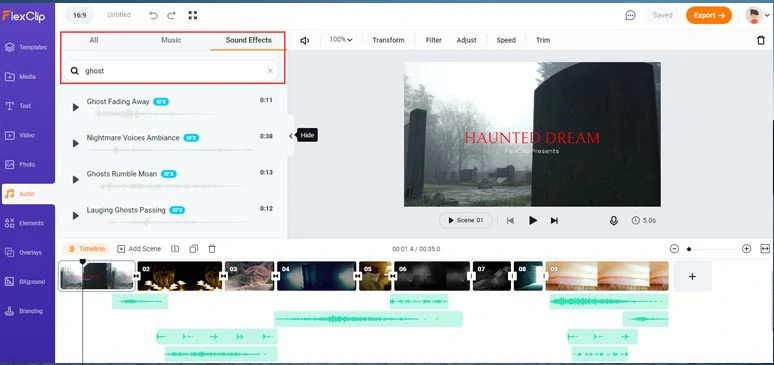 Add multiple royalty-free Halloween sound effects and music to your clips by FlexClip.
You can add multiple Halloween sound effects like "ghost fading away"," creepy ambience", "witches' screaming", "haunted house ambience", "scary wooden creaks,", etc. to highlight the spine-chilling vibes.
Besides, you may trim, and split Halloween sounds and music and adjust their volumes or add fade-in/out effects for the subtle Halloween sound effects. Pretty handy.
Another bonus worth mentioning is that FlexClip also provides you with dozens of designer-made and fully-customizable Halloween video templates. So, you can easily drag and drop your photos and clips to create creative Halloween videos, both for personal and commercial uses.
Cosplay Party Invitation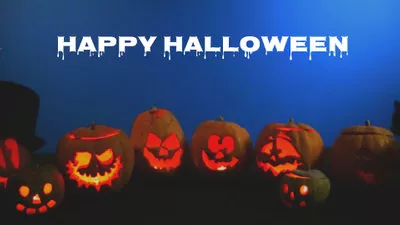 Happy Halloween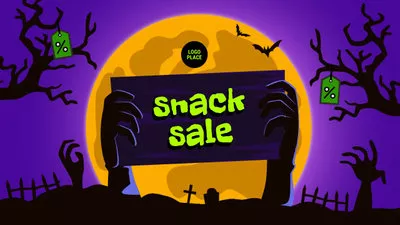 Halloween Snacks Sale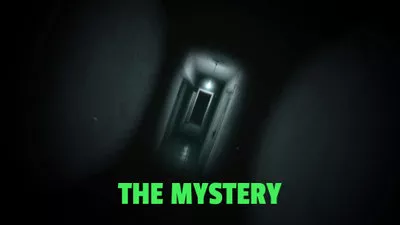 Halloween Greeting
2. 101Soundboards
Boasting having 1,104,946 sound clips, 101soundboards is a megabank for copyright-free sound effects. You can find a whopping amount of sound effects, including ambiance, animals, celebrities like Michael Jackson, anime, movies. Simply, search for "Halloween sound effects", you can get dozens of Halloween-related categories of sound effects, including the classic "Corpse Bride"' sound effects, etc.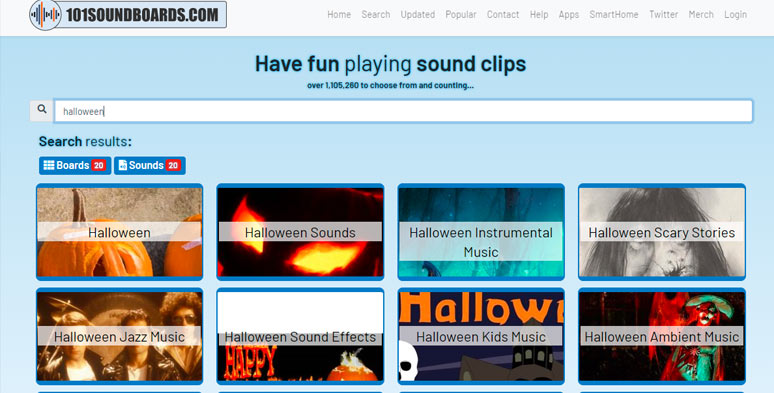 Download free Halloween sound effects from 101soundboards
You can preview and directly download the Halloween sound effects in MP3 to your local computer or share a URL of these particular sound effects to Facebook, Twitter, Reddit, Whatsapp, etc.
3. Adobe Audition Sound Effects
As the world's leading digital software company, Adobe's professionally-made software is always with a high price tag. Yet, surprisingly, for content creators and videographers, generous Adobe offers thousands of uncompressed and royalty-free sound effects, ranging from ambience, cartoon, foley footsteps, horror, etc. All sound effects are WAV files and packed in compressed ZIP and can be downloaded for making your Halloween videos.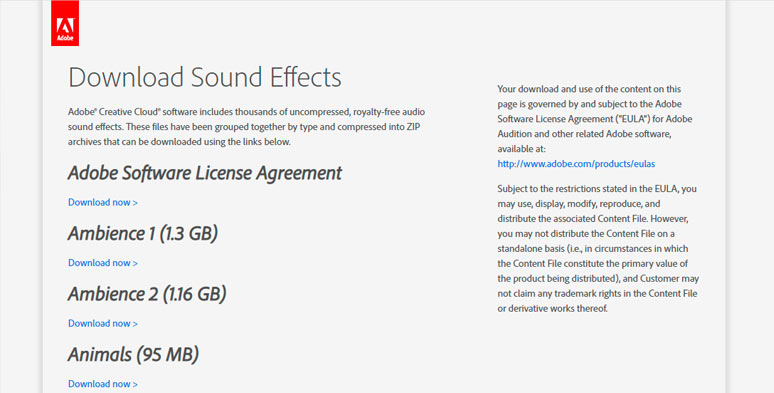 Download free Halloween sounds from Adobe Audition
In its "Horror Sound Effects" category, around 246 Halloween sound effects are available like beast screech, body drop with chain, demon hissing, monster growl, ghost moan, etc. If you publish your video online, you are expected to give attribution to Adobe and the artist for the sound effects.
4. Soundbible
Soundbible is another videographer-friendly site to download vintage Halloween sound effects. You can find 100+ Halloween sound effects like "demon girls mockingbird", "Halloween vocals", and "witches laugh", etc. All the sound effects can be downloaded in MP3 and WAV files. Some are completely royalty-free for the public domain while others require to give credits to original artists.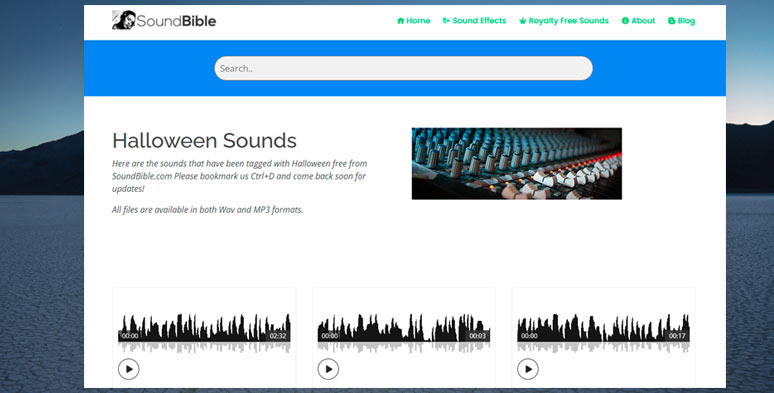 Download free Halloween sound effects from Soundbible
5. Apple Music
If you only want to download and play the Halloween sound effects or music on your iPhone at a Halloween party, then Apple Music could also be a flexible option. All you need to do is hit the "Search" tab for "Halloween Sounds" or search for a particular Halloween sound, album, or artist and you will get plenty of playlists of Halloween Sounds. Next, download the music to your music library. Now, you can play the Halloween sounds and music offline.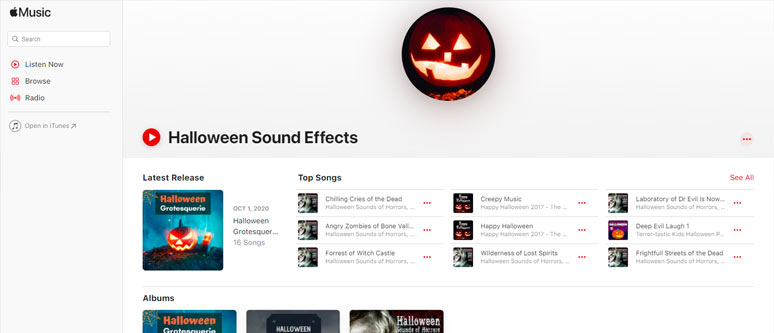 Download and play free Halloween sounds and music by Apple Music
Now, It's Your Move
So, which sources for Halloween sound effects and music works best for your video project? Share this post on Facebook or Twitter and leave your comments to us. Hopefully, you can create a great Halloween video that vows viewers for this year's Halloween.