Nowadays, it is the era of video. Whether you want to promote business or convey information, an eye-catching video is the best way to hook the audience. As one of the most popular platforms, Facebook, with nearly 3 billion users, has also become the ideal place to share daily life, increase brand awareness or reach more friends via a video.
To create an awesome Facebook video, all you need is a Facebook video editor. This The article below includes information about 5 best Facebook video editors that everyone can use for unleashing their creativity online & offline.
Free and Customizable Facebook Video Templates for You: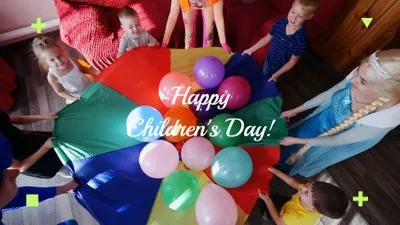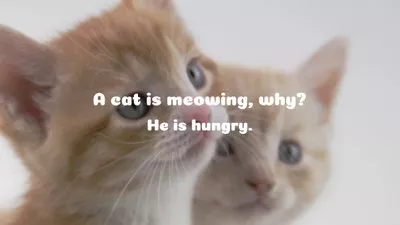 Can't Miss: Everything You Must Know About Facebook Reels>
#1 FlexClip - The Best Facebook Video Editor Online
Are you looking to edit videos for Facebook, Facebook Live, Facebook Cover Videos? FlexClip is the place for you! It has arrays of editing tools, transitions, special effects, overlays, animations, etc, unlocking your creativity for making awesome Facebook videos.
Besides, you will definitely love its 4000+ ready-made templates and extensive media library, which help you get trending Facebook videos in seconds. If you prefer the auto-subtitle or any personalized logos, FlexClip can also get you covered. With this video editor, you can edit existing Facebook videos or create new videos and resize them for Facebook with just one click. 
Key Features:
Free to use and easy to edit.
Remove Facebook video black bar to make it look great.
4000+ templates and millions of media resources.
Various text/title templates to fit your brand style.
Access to filters/transitions/overlay/elements.
You can export videos directly to Facebook video format.
How to Make Facebook Video Online with FlexClip
Step 1
Go to
FlexClip
and upload footage from your PC, mobile phone or popular social platforms like Instagram.
Upload Media Resources to FlexClip
Step 2
Select the desired aspect ratio, add the clips to the timeline and then use the trimming tool to remove unwanted parts if needed.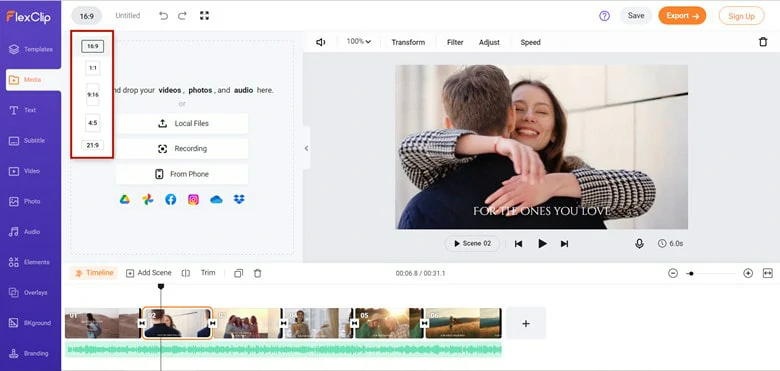 Change Your Facebook Video Aspect Ratio
Step 3
Bring your creation to life by adding animations, smooth transitions, dynamic text and background music.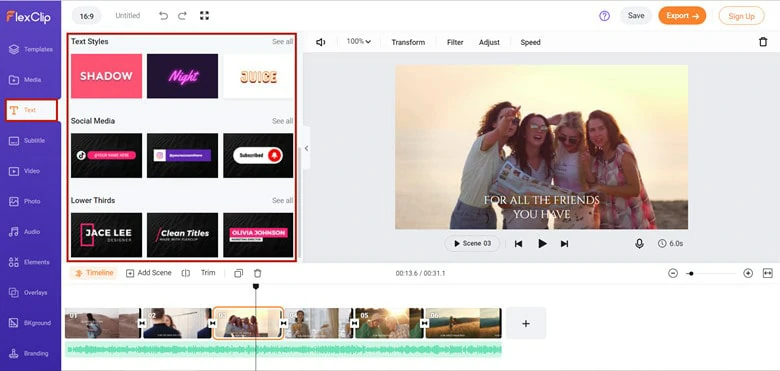 Bring Animation to Your Facebook Video
Step 4
Personalize this Facebook video with subscribe tag, voiceover and unique font or logo that identify your style.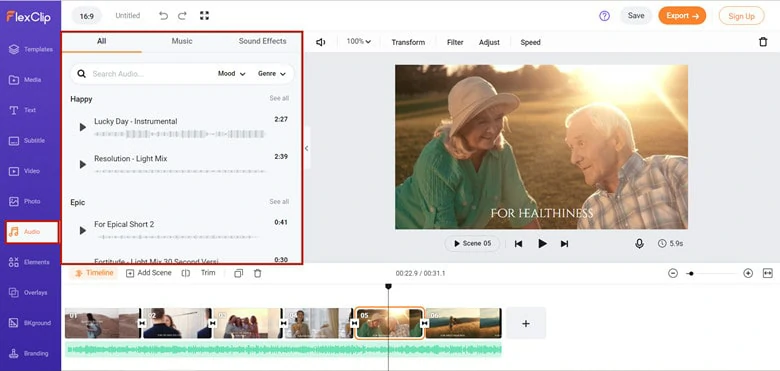 Make Adjustments to Your Facebook Video
Step 5
Once you're satisfied with the result, save it to your computer and share to Facebook.
#2 Facebook Slideshow - The Inborn Way to Create Facebook Slideshow
Video slideshow has become popular these days. With Facebook slideshow maker, you can quickly turn a series of high-quality photos into a storytelling video slideshow. It lets you upload 3 to 7 images and make adjustments to the overall length of the video. Moreover, you can pick the background music from its inbuilt library.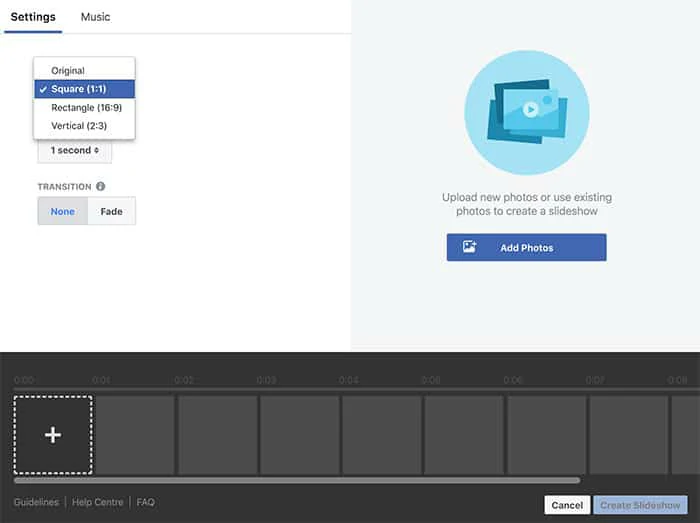 Best Facebook Video Editor - Facebook Slideshow Maker
Features:
It's a simple way to create a video slideshow.
It supports video length up to 50 seconds with 10 photos.
Able to create a slideshow with limited background music options.
You can only make slideshows on Facebook, and that's to say you can't upload your video clips.
# 3 Lightworks - Professional Facebook Video Editor Offline
Lightworks is one of the popular software when it comes to making Facebook videos. It contains all the standard and advanced features to help you create professional-looking designs, including color correction, hum removal, transitions and chroma keying. Additionally, various video formats are at your disposal as you can directly share this Facebook video on different social platforms.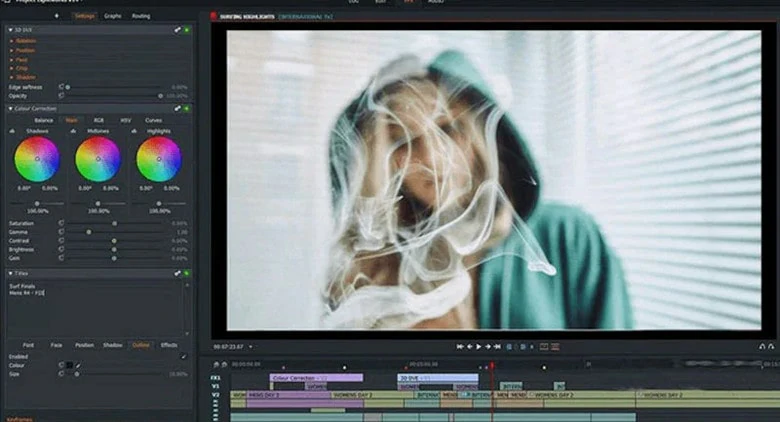 Best Facebook Video Editor - Lightworks
Features:
Professional Facebook video editor with clean interface.
Multiple editing features you can add to your Facebook video.
There is no limit on video format importing, so you can edit various Facebook video format.
#4 iMovie - A Free Facebook Video Editor on Mac
You've got a free gift to create a Facebook video if your computer runs an iOS system. Bingo! That is iMovie - a well-known video editor to create Hollywood-style production. With this tool, you can access to so many special effects, music collections, and filters. To make your Facebook video informative, you can use titles to explain more details. Whether you're an amateur or a pro who wants to create a Facebook video, iMovie is a nice option for you to try!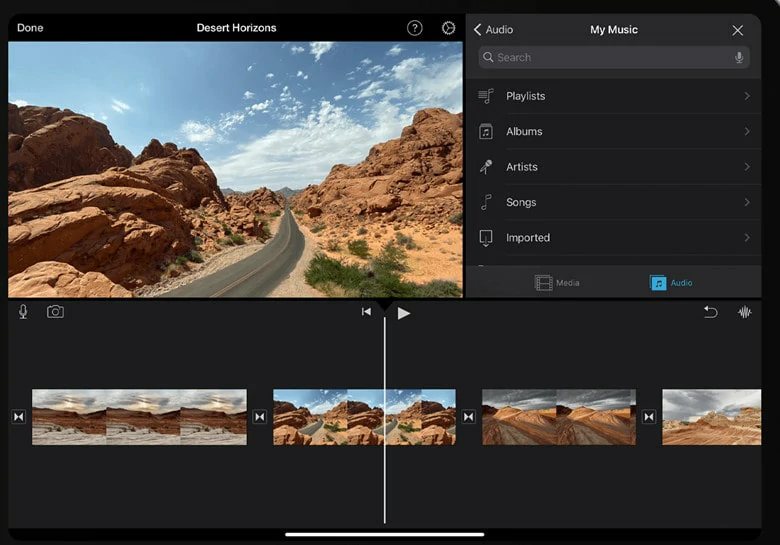 Best Facebook Video Editor - iMovie
Features:
The interface is user-friendly and feature-riched.
If you're a Mac user, iMovie is the nice option for you to try.
It's easy to make high-quality videos by adding music, transitions, and effects.
#5 Veed - An Easy Facebook Video Editor Online
Choose Veed for your video creation needs and step into the world of Facebook adventure. As a Facebook video maker online, it allows you to capture all the meaningful moments from your camera and turn them into stunning Facebook videos in clicks. You can level up videos with green screen, emojis, annotation, subtitles and more. Whether you are working on Chromebook, PC, or Mac devices, Veed is always connected to you.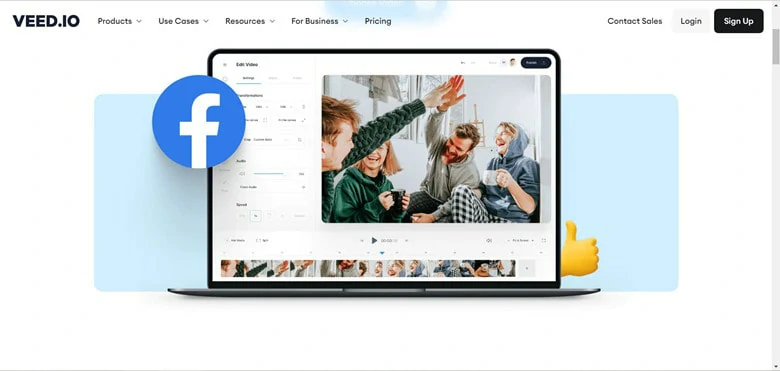 Best Facebook Video Editor - Veed
Features:
This Facebook video maker is easy for beginners.
It includes extensive media resources and handy editing tools.
You can also use a watermark to improve it, as sometimes protecting your Facebook video is also important.
The Bottom Line
That's all for the 5 best Facebook video editors. Pick your favorite one and start your journey now! If you don't make up your mind, give FlexClip a try for its versatility and flexibility.