Are you a Marvel fan and are always curious as to how they create effects of superheroes' pictures to appear in the marvel logo?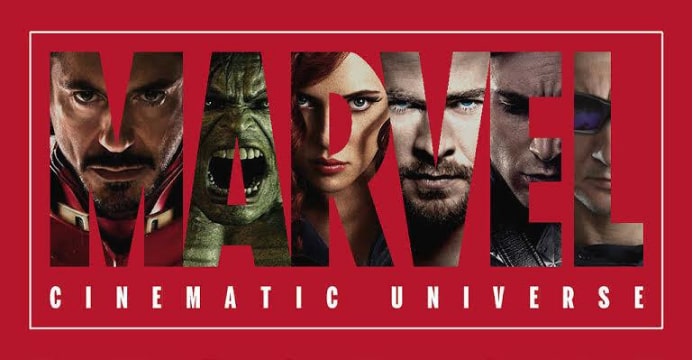 How to Overlap An Image
To create such intriguing effects, you no longer have to resort to complicated software. This is an overlay effect that is now possible to be applied from the small screen of your mobile phones only.
CapCut is the most famous option that creators utilize for their content. If you are unfamiliar with this feature and want to learn how to do an overlay on CapCut then today's tutorial is for you.
Tag along and learn some smart tips to create magic never imagined before.
Can't Miss: How to Make a Velocity Edit on CapCut >
Part 1. Do a Text Overlay on CapCut
Since the overlay feature has wide applications but below we will be highlighting how to do an overlay on CapCut. Follow this tutorial, and you will be able to create your overlay effect in no time.
Download the CapCut app from the relevant store I.e. Playstore for Android and App Store on iPhone. Launch the app and go to its project editing panel.
Step 1
Launch CapCut. Create a New Project. Go to Text > Add Text. Add any text you want to use as overlay. Change the font, size and then export.
Step 2
Create another new project. Upload the text video you just exported.
Step 3
Click on Overlay at the bottom, then click on Add Overlay. Select another video clip you are using as the background.
Step 4
Go to Splice > Slide. You have texts overlayed on a video.
Add Text Overlay on CapCut
Part 2. Do a Video Overlay on CapCut
With the overlay feature, you can even add three videos together. Here's a step-by-step tutorial for how do you make overlays on CapCut for videos. Launch the app on your phone and follow the below steps:
Step 1
Go to New Project in the upper right corner of the screen and select your first video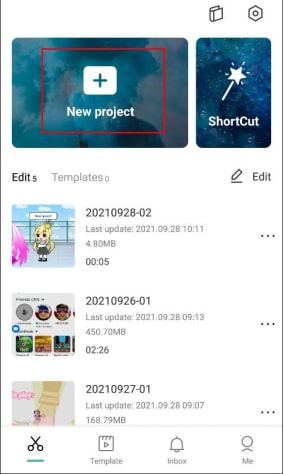 Add New Project
Step 2
Adjust the video duration and size. Suppose if the video is of 9:16 aspect rotate it to fit the screen horizontally.
Step 3
Then go to the Format option in the bottom toolbar and select ratio 16:9.
Step 4
Now select the Overlay option and choose your second video. For this again go to the Add button in the bottom right corner.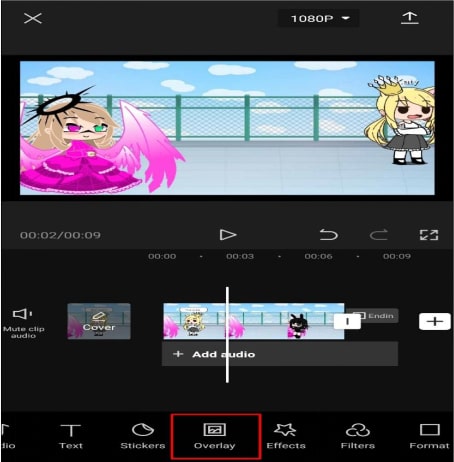 Select Overlay
Step 5
Select the Mask option in the toolbar and select Filmstrip. Your second video should be placed under the first one.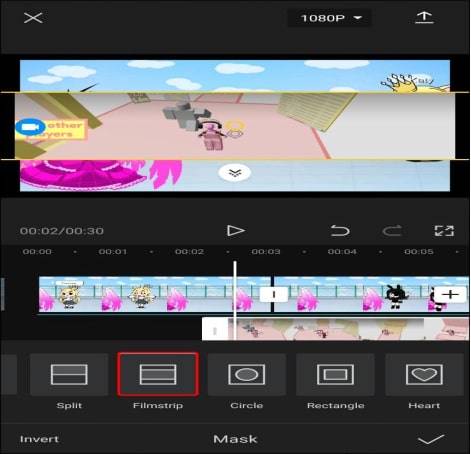 Select the Mask Option
Step 6
For the third video click on the Overlay option and select your last video for uploading.
Step 7
Rotate and adjust it to the bottom of the canvas. Now when you will press the Play button all three videos will play together. Just make sure not to keep your 2nd and 3rd videos longer than the first one. They can be of the same size or smaller in duration.
Further Edit
All the videos added above can be edited individually or together collectively as well. If you wish you can:
apply different filters for all your videos
add a song or animation of your choice
adjust video speed, increase or decrease them effortlessly
The major popularity of CapCut is due to its simple interface and easy-to-use tools. Edits and adjustments can be made quite easily with fewer taps only.
Extend the video duration: If you want to extend the layer duration, drag the corner of the slider to the right side.
Reduce the video duration: If you wish to reduce the video duration simply drag the slider to the left side.
For rotating the video, tap it with two fingers and turn it around. Once done editing save the video by tapping on the upward arrow in the upper-right corner of the screen.
Bonus Tip: Create a Text Overlay In a More Easier Way
You may find adding a text overlay with CapCut quite tricky. However, CapCut is not the only tool that can help out. Online tools like FlexClip have text masks which you can apply and help create amazing text overlayed video in seconds.
Click on the Create a Video button to enter FlexClip's editing panel. You can also browse FlexClip's elegant video emplates to get more inspiration.
Step 1
You are now at a 3-second video clip with black background. Change the background color, replace it with a picture or video or drag the slider to change the video duration.
Step 2
Go to Elements > Mask & Frame. You can find masks of alphabetics. Find the right alphabet, drag it to the preview window.
Create Text Overlay with Online Video Editor - Step 1
Step 3
Upload the video clip or image to the media section, and then drag it to the alphabet you used. Boom, you now have a text overlay video.
Create Text Overlay with Online Video Editor - Step 2
The Bottom Line
CapCut is the latest Chinese app that has been popularly advertised as the best editing app for TikTok video editing. From applying filters to stickers and special effects CapCut has a lot to offer. CapCut might seem complicated at first but the functions flow seamlessly once you get a hang of its tools.
It allows users to add endless layers to the videos and edit them individually. So, let your friends also benefit from it and create amazing content together whether it's for your TikTok account or for commercial use.