TikTok is one of the fastest-growing apps online. At this point in your TikTok app's use, you probably intend on making your own videos. Stringing together multiple videos into one video may seem like a daunting task at first, especially if you aren't familiar with the app, but don't worry, it's not!
In this article, we share a simple step-by-step guide to help you combine videos together on TikTok. Read through the full article to learn about ways to create your own eye-catching TikTok video.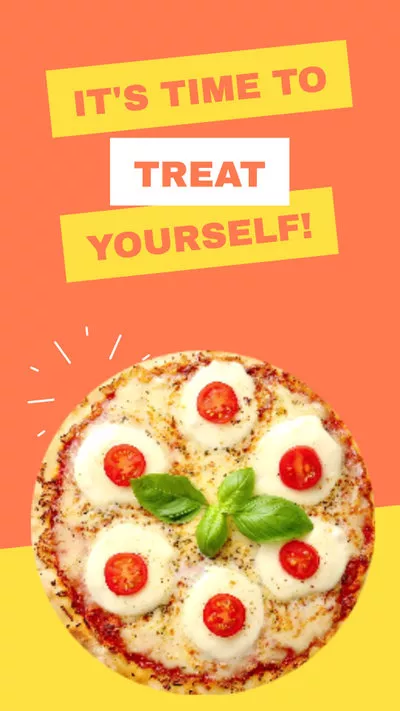 tiktok-food-ad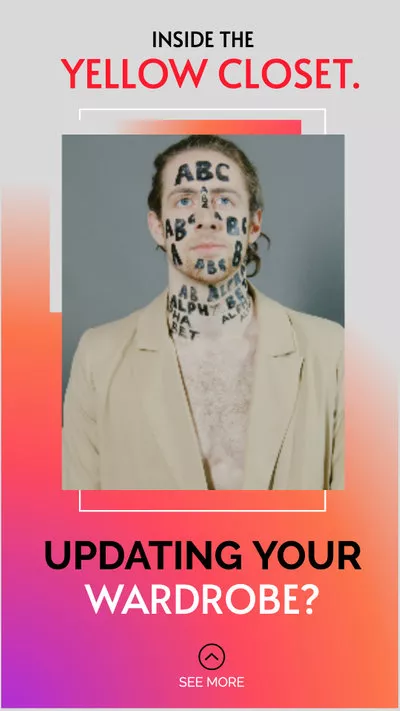 tiktok-clothing-ad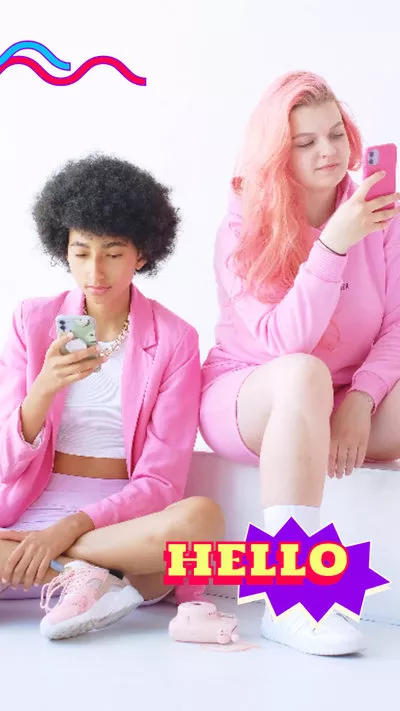 tiktok-end-screen
How to Combine Videos on TikTok via TikTok Camera
One thing to remember when creating your TikTok video is that the TikTok app only uploads video content of up to 60 seconds long. So the multiple videos you intend on uploading when merged should not exceed this time limit.
This first method of stringing together videos to create a TikTok video will first use the TikTok Camera. Read on to find out the step-by-step process.
How to Combine Videos Using the TikTok Camera
The most common way to put together snippets of videos is by using the official application's camera to combine the videos accordingly. Here are the steps to get started.
Step 1
Launch the application, click on the PLUS icon at the bottom of your screen.
Step 2
Click on the Upload button. This will bring you to your gallery. Choose which videos to upload from your camera roll.
Step 3
Tap on Next. Click the Adjust clip icon to trim and edit as you wish. Tap on Default to adjust the duration of the selected clips. If you click on each clip, you'll be able to choose which part of the clip to include in your TikTok video.
Step 4
Add music to your video. There will be a list of top trending music that you can choose from directly from the TikTok app. There's also the option to synchronize sound to the video to provide more fun.
Step 5
You can also add text, stickers, and effects.
Step 6
Once you're done editing, tap on Done.
How to Combine Videos on TikTok Using the Charging Function
Aside from the TikTok Camera, another way to string together video clips is by using the TikTok Charging Function.
Here's how:
Step 1
Launch your TikTok app and click on the PLUS icon.
Step 2
Next, tap the "Upload" button choice at the base right part of your camera screen. This will take you to your gallery that contains the recordings you wish to consolidate.
Step 3
Click on "Select Multiple" to choose several video clips. Now, select all the video clips you want to use in your TikTok video.
Step 4
Click Next after selecting your chosen videos.
Step 5
The TikTok application strings your chosen videos together. You can also edit each video and choose which parts of the clips will be included.
Step 6
When you're happy with your edited video, click Next.
Step 7
Hit Upload and make sure to add a description, hashtags, and tag your friends.
That's it! It's that simple to create your TikTok video.
How to Combine Draft Videos on TikTok
There are times when inspiration suddenly sparks and you'll want to record a video for your TikTok content but won't immediately want to post them. Here's a way to combine draft videos on TikTok.
Step 1
Launch the TikTok app, At the bottom, you will see some tabs. Tap on "Me".
Step 2
On your profile, select the Drafts organizer. This will take you to all the saved videos in your drafts. Remember that in order to see them in your drafts folder, you will need to save them on your device.
Step 3
Tap on the draft videos you wish to combine.
Step 4
Update the privacy settings in the "Who can watch this video" section and select "Only Me."
Step 5
Then tap on Post. Edit the videos by clicking on "Adjust clip." To shorten the clip, tap on the three dots symbol to shorten or lengthen each clip.
Step 6
Add music by selecting one of the available songs on TikTok.
Step 7
You can also add different effects, texts, or stickers to your video.
Step 8
Before posting your video, you'll want to select a thumbnail for it. You can choose which part of the video will be the thumbnail.
Step 9
Post your video by going back to the home screen of TikTok, tapping on the Plus icon, and uploading your selected video.
Bonus Tip: Level up Your TikTok Videos to Get More Views
With so many content creators making catchy videos every day on TikTok, it's essential to have quality content to attract more views.
The TikTok app has a limited number of features to edit your videos. So using a third-party app to improve your videos is the way to go.
With FlexClip, you get to create eye-catching videos for Tiktok using our easy-to-use platform, powerful features, and a plethora of royalty-free music, media, and fonts. Did we mention it's free and doesn't require any download?
Here's our simple step-by-step guide on how to create a TikTok video using FlexClip.
Image Board: Create a TikTok Video Using FlexClip
In Conclusion:
With these vital tips, you'll be on your way to creating TikTok videos that can go viral.
Don't make editing your videos a barrier to creating great content. FlexClip is your partner to create eye-catching and scroll-stopping videos to help boost your online presence, brand awareness, and hopefully, go viral.