Want to spice up your photo sharing, product marketing, or fashion promo? Try different transitions for your business, family, and dynamic creative projects. Everything becomes even better when these transitions are added in between photos.
Whether you're creating photo dumps sharing your beautiful memories for TikTok, making photo slideshow videos and daily vlogs for YouTube, or creating product marketing ads for Instagram Reels, creative photo transition effects certainly take your project next level!
Contents:
Free Editable Photo Transition Video You Might Love
Before we dive into our topic, we'd like to share some beautiful photo transition video templates for your appreciation and inspiration!
Warm Family Memories Polaroid Slideshow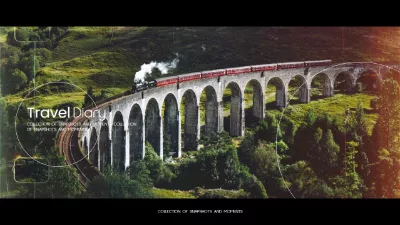 Favorite Travel Memories Photo Slideshow
Prefer a vertical one for sharing photos on TikTok or Instagram Reels? We've got all covered!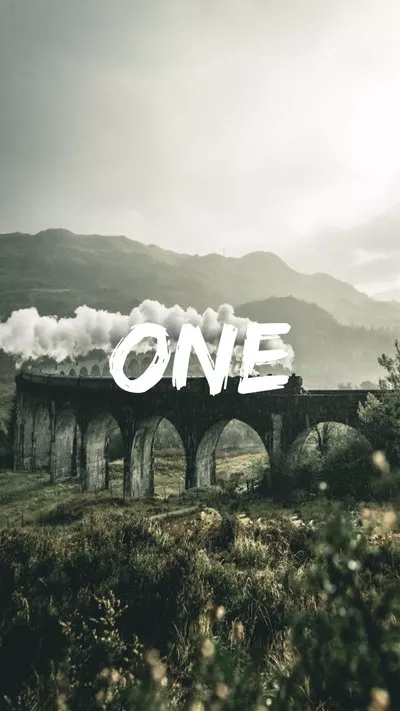 Rhythm Travel Vlog Social Reels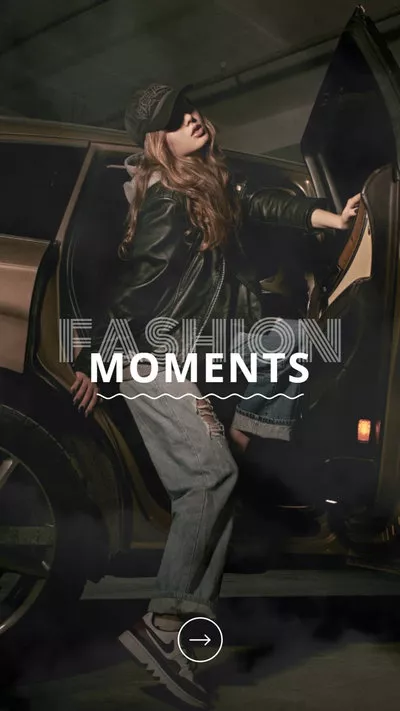 Oufit Fashion Moments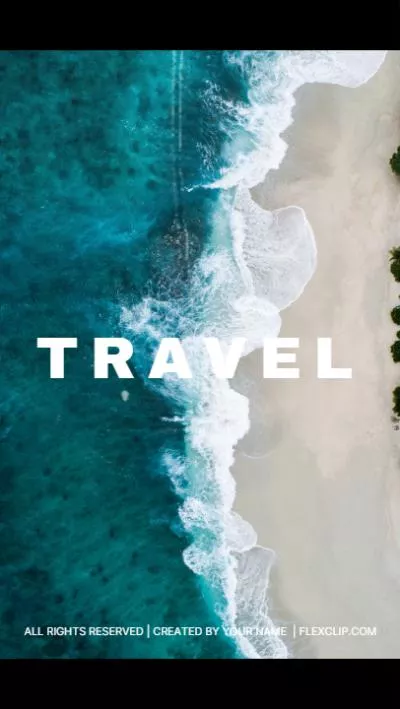 Motivational Travel Slideshow Opener Collage
Part 1 How to Add Photo Transition Effect Online Easily
You know that how good your photo transition comes out depends on the tool you use – this is why we must introduce a photo transition tool like FlexClip. It offers a large selection of ready-made photo transitions (such as fades or morphs) for you to add between images, or quickly add a zoom-in or zoom-out effect between two pictures.
More than a photo transition tool, FlexClip works perfectly as an all-in-one photo transition video editor and photo slideshow maker, considering its easy-to-use features, rich transition and texts, effects, elegant frames, and awesome filters to level up your project.
Follow the steps below to level up your transitions between images with these ready-to-use effects online with FlexClip!
Step 1
Add your preferred photos to the Media section. Here you can upload your images from your computer, mobile device, or some third-party platforms, like Dropbox, Google Drive, and more.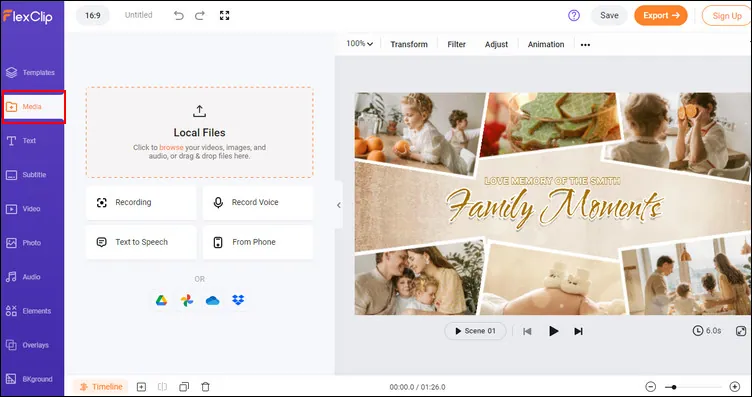 Add Photo Transition - Upload Photo
Step 2
Once uploaded, you can select all the photos in the media library via Shift or Ctrl key to add them to the timeline as scenes. You can also reorder your images or adjust the duration of each photo if needed. Or, if you want to make some
creative photo collages
, you can add your image as a layer to the scene.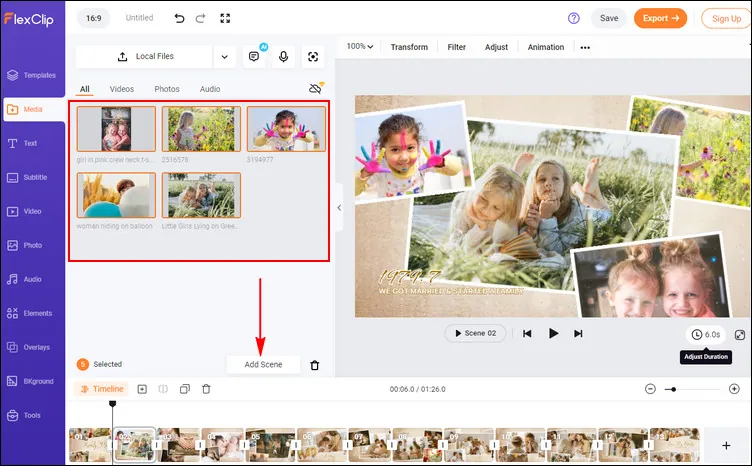 Add Photo Transition - Add as Scene
Step 3
Now, you can click the Transition tool between any two images. Then you can access the extensive collection of transition effects, including fade, zoom, wipe, and more creative photo transition effects, like circle, liquid, brush, etc. Simply select the transition you like for your photo transitions.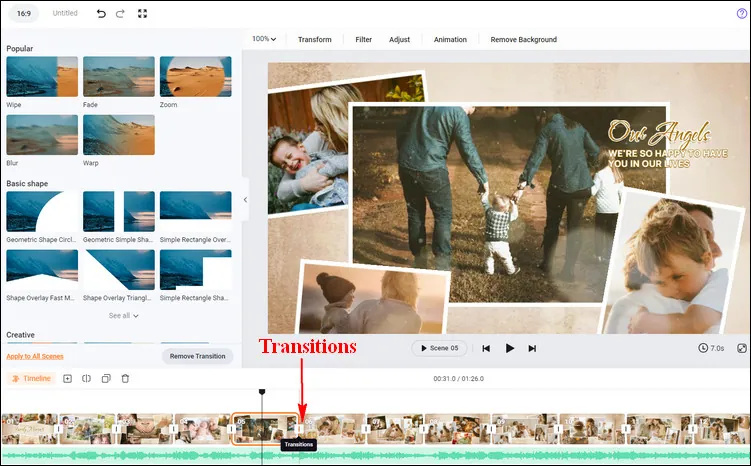 Add Photo Transition - Transition Effects
Step 4
After adding the desired photo transition effect, you can customize the duration and direction of the transition to make it go naturally and transition one image to another more smoothly.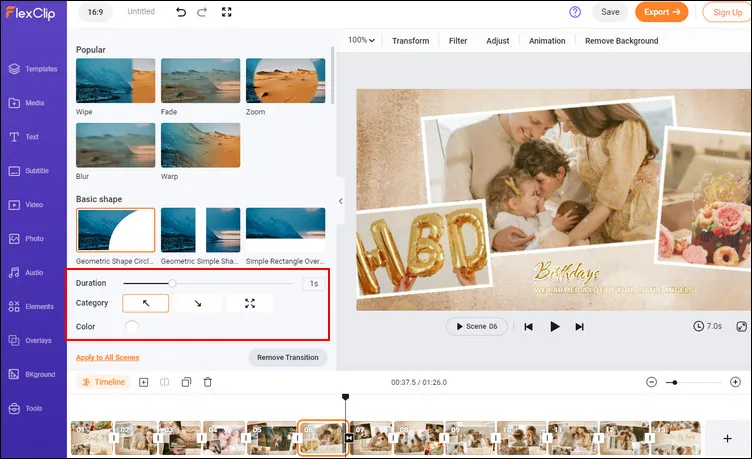 Add Photo Transition - Edit Transition
Step 5
(Optional) You may add transition sound effects like whoosh, swoosh, etc. to accompany the photo transition; or add trending
text animations
like typewriter effects, bounce, glitter, etc. To level up your photo transition video. But try not to overdo things here; keep it simple and natural.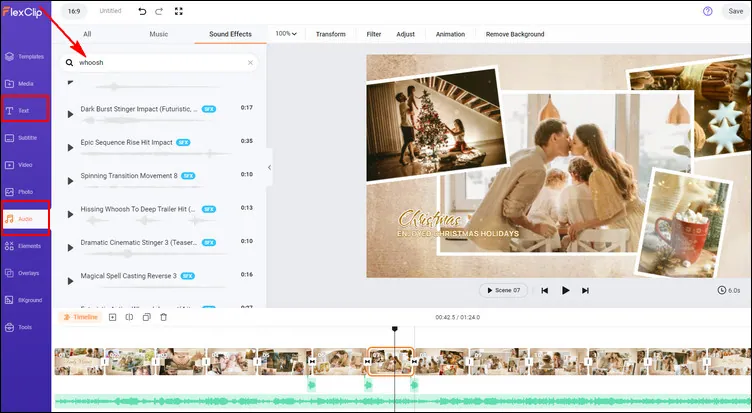 Add Photo Transition - More Edits
Step 6
When you are happy with the edit, preview the photo transition video to check the final effect. Once satisfied, you can click the Export button to save the video directly, or then share your project to your family or friend with a link. Can't wait to share your photo transition video to your social channel, like YouTube or TikTok? FlexClip offers a quick social share option to do that in one click!
Part 2 Popular Transition Effects for a Stunning Photo Transition Video
Now, let's see some popular photo transition effects(with some great templates) you can add to your project to make a cool photo transition video or slideshow. By the way, you can all of them in FlexClip to make your photo transition video.
Fades - A fade transition means a scene gradually changes to visible or in visible; it is a common style of transition in film and video. It is a great way to transition from one image to another.
Vintage Particle Wedding Slideshow Film
Special Effects Travel Collage Slideshow
Dissolves - A dissolve is a gradual editing transition that gradually replace one image with another. It is building on Fade, but with more artistic flair.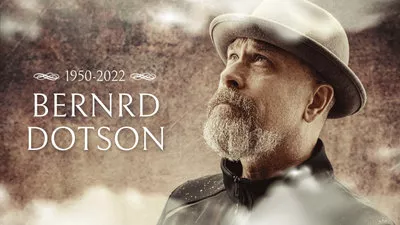 Memorial Funeral Slideshow Video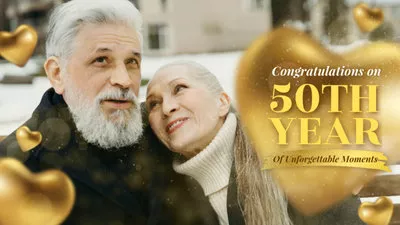 Golden Wedding Anniversary Story Slideshow
Wipes - A wipe transition between two photos is a transition effect used in editing in which one picture replaces another by moving or "wiping" from one side of the image to the other.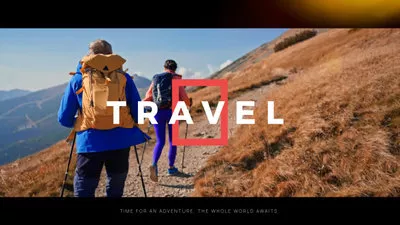 Travel Slideshow Reel Youtube Intro
Travel Cool Picture Transition
Glitch - A glitch transition gives your scenes a brief distorted look and transitions from one image to another in a creative way. In the early days, the glitch was nothing more than a headache indicating that something was broken, but now the glitch has completely changed and becomes a popular effect, especially as a transition.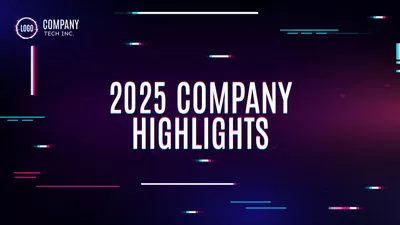 Mobile Glitch Technology Company Milestones Startup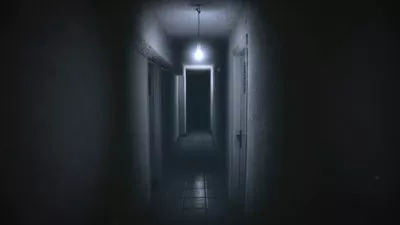 Prank Scare Dim Darkness Video
Geometric/Physical Shapes and Lines - Geometric transitions allow your scene to be more or less dissected and broken apart by geometric shapes to introduce the following scene. And the same goes for using physical shapes and lines, they are overlaid as transitions and the cut happens underneath.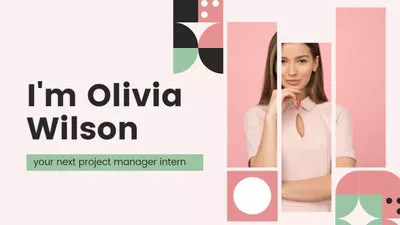 Geometric Cube Resume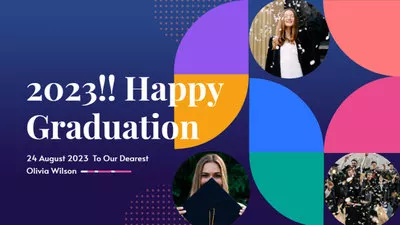 Graduation Collage Slideshow Shape
Final Words
So, that's how you can add photo transitions to your project online with an easy online photo transition tool, FlexClip. Hopefully, with our tutorial, you can add great photo transitions to your video or slideshow quickly and easily. Have fun creating your photo transition video!