Just like any other photo, GIFs are often filtered. Filters change the colors of an image depending on how it is customized. Filtering GIFs is very important because it enhances the quality and presentability of the image. As a result, the filtered GIF can attract more audience and viewers or even deliver a special message effectively.
If you have not yet started to filter GIFs or do not have any resources to do so, we highly recommend you keep reading because we have listed three creative and easy-to-do ways in this post.
Also Read: How to Create a GIF That Everyone Shares>
Those Could Be Your GIFs, Edit Them!
Man In Dark Glasses Meme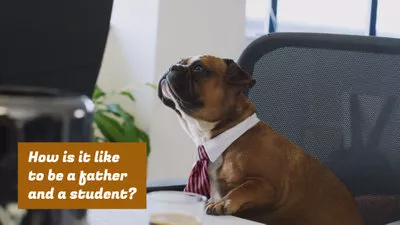 Animal Prank
Add a Filter to GIFs Online via FlexClip
The best way to add filters to GIF is by using FlexClip – the most refined video-making platform enjoyed by millions of people all around the world. FlexClip's GIF Maker is super easy to use! You just have to upload a GIF from your computer, seamlessly add any filters you like, save the edited media, export and share it afterward. No sweat!
Reasons for Recommendation
Easy-to-Apply Filters to GIFs.
Real-time Preview and Easy Undo.
Other Editing Features that Level Up Your GIFs.
How to Add a Filter to GIFs Online
Step 1
Click on the Create a GIF button to get started quickly. You are also welcomed to browse more GIF templates.
Step 2
Drag and drop the GIF to the Media section and apply to the storyboard.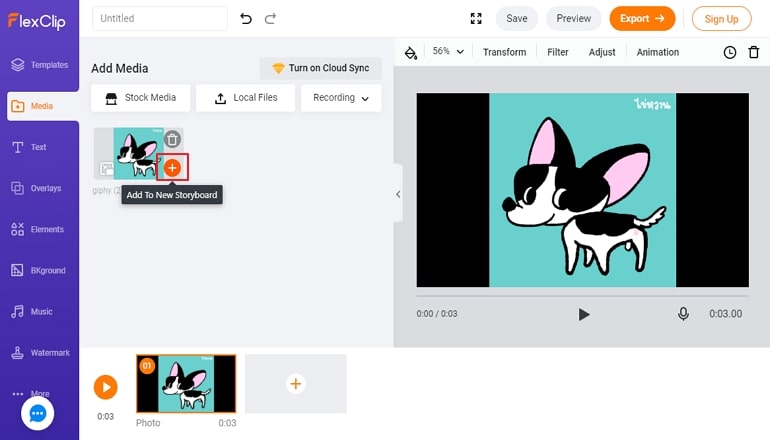 Add Filter to GIF - Step 2
Step 3
Select any storyboard and go to Filter. Select any filter you like. If necessary, apply to all storyboards.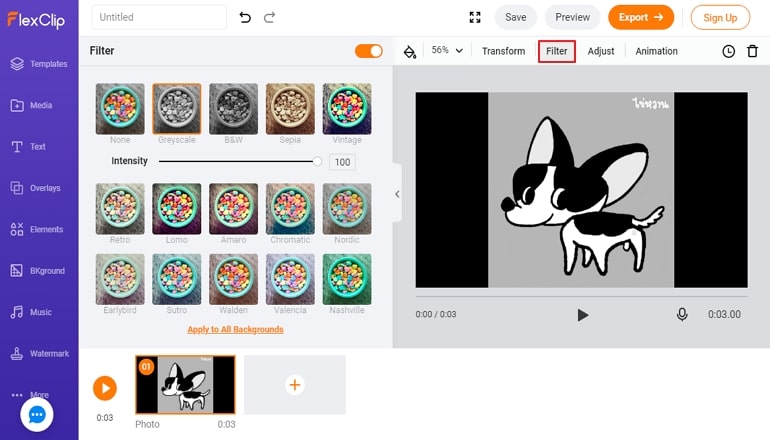 Add Filter to GIF - Step 3
Step 4
Download and export your GIF.
Add a Filter to GIFs on PC/Mac
Wondershare Filmora is a video editor that allows you to add a filter to GIF via a simple drag-and-drop interface and sophisticated editing tools. It features 800+ effects and filters, great for users who work on a PC or Mac setup. The GIF you created with it will be great.
Reasons for Recommendation
Edit GIFs with minimal effort.
Enhance GIFs with 800+ Stunning Effects.
Import and Export in any format.
Wide selection of filters.
Shortcomings
Filmora needs to offer additional headers and titles because this is a fundamental feature that is now lacking.
To use this application, you must first register and log in.
You must upgrade your account to remove the watermark.
How to Put a Filter on a GIF with Wondershare Filmora
Step 1
Import a media file.
Step 2
Drag the media file to the Timeline.
Step 3
Edit the media file using the option Filter located on the upper left portion of the program.
Step 4
When applying GIF effects, remember to double click on the selected effect so that it will be applied to the output. Also, several effects have a set duration which you need to adjust to match your GIF's timeframe.
Step 5
Save and export the file.
Step 6
Set the resolution and frame rate.
Add a Filter to GIFs for Android/iOS
If you want to add a filter to GIF on an Android or iOS device, GIPHY Cam is highly recommended. GIPHY is the quickest and easiest way to find and share GIFs and stickers on all of your favorite social media platforms. It also features GIPHY World that allows you to create and share GIFs in the Augmented Reality (AR) version.
How to Add Filters to GIFs with GIPHY Cam
Step 1
On your iPhone, open GIPHY CAM.
Step 2
Tap the Camera roll icon to the left of the red recording button to upload a video from your Camera roll. You may also take a video and convert it to a GIF at any time.
Step 3
Tap the white arrow symbol once you've filmed or uploaded your perfect video.
Step 4
Any filters or effects that you want to see may be added and edited.
Step 5
When you're satisfied creating your GIF, tap Next in the big blue bubble.
Step 6
If you like the way your GIF appears, tap Save GIF.
The Bottom Line
It is really fun to add a filter to a GIF, especially that it promotes new and fun information. All the GIF filter adders that you learned in this article are all beneficial if you want to add a filter to a GIF. Which one works best for you? Share your ideas with us! By the way, FlexClip can also help you make interesting videos, like travel videos, holiday videos. Do remember to give it a try!