The 3D design is widely used in graphics and videos as it takes your creation to the next level. Most posters and advertisements apply the 3D text effect to catch people's eyeballs. If you want to jump on board with this 3D text trend, we've got you covered.
Below we include 5 best 3D text & logo makers online and offline. Let's dive in.
5 Best 3D Text and Logo Makers Online and Offline
Can't Miss: How to Add 3D Special Effects to Video on Windows 10>
Bonus Tips: Free 3D Text Generator Online - FlexClip
The 3D text applies in graphics and extends to videos, especially in promotional videos and games. If you want to add a 3D text effect to your video, FlexClip is an ideal tool to make it possible.
You can choose a basic text preset to type in words, then change the text style as 3D. Additionally, you can access to Giphy stock to generate a series of 3D text with different animation effects and download it to your PC. No matter what way you pick, you're allowed to add motion effects, change text's position or adjust the layer.
Besides adding 3D text, FlexClip also includes thousands of ready-made templates with 3D text. Moreover, take advantage of AI tools like AI subtitle generator, Text-to-speech tool and background remover to simplify your process. No editing skills are required! You can get stunning videos in minutes.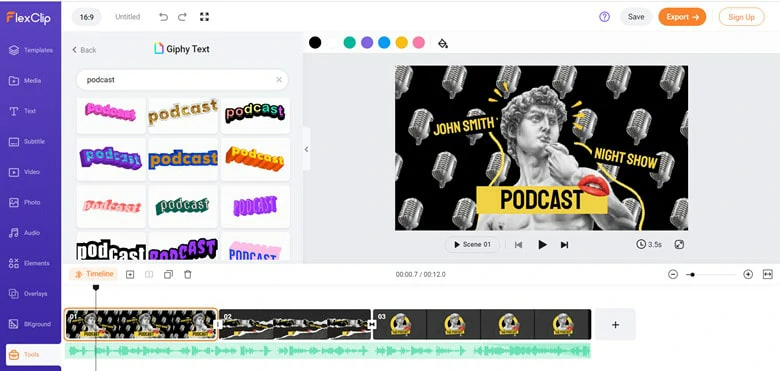 Best 3D Text Maker - FlexClip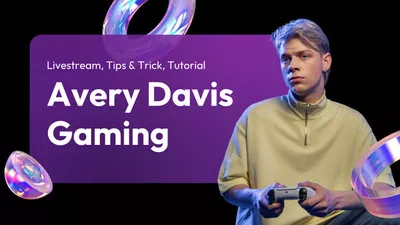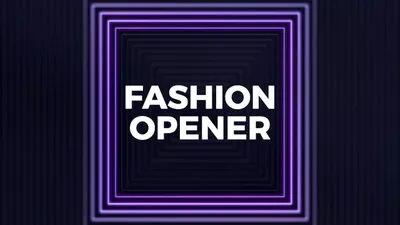 1. Photoshop
With fantastic feature sets and handy tools, Photoshop is the top-notch graphics editor when it comes to creating 3D text. If you're creative and experienced in editing, you will explore various paths to get a 3d text or logo using Photoshop. For example, you can directly apply the 3D Tool or a combination of editing tools to generate a 3D effect.
However, it's overwhelming for those who lack a complete editing experience to use this 3d text maker. Moreover, the cost of Photoshop is another drawback for newbies.
Key Features of Photoshop:
Provide handy editing presets.
Powerful customization possibilities.
It offers multiple ways to make a 3D text effect.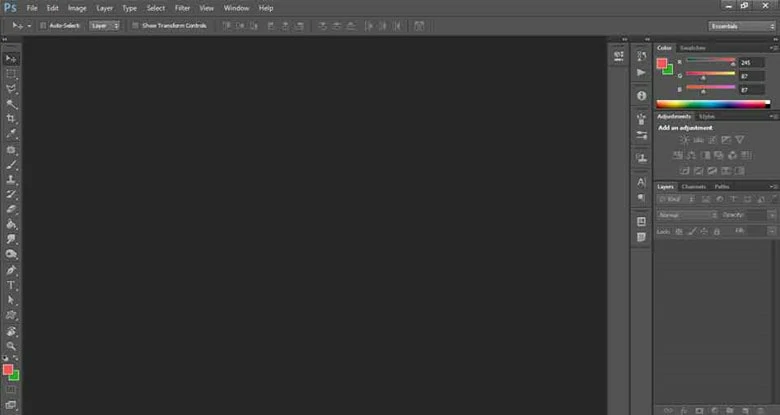 Best 3D Text Maker - PhotoShop
2. Xara 3D Maker
Xara 3D Maker is designed to create high-quality 3D graphics and text, including titles, logos and headings. There is a full set of text controls over the appearance and special effects of your 3D text. In addition to 3D text, it's also available to make 3D animations in seconds- GIFs, AVIs and simple Flash movie sequences- and you can even import 2D shapes while extruding them to 3D assets.
This 3d text generator gives you the freedom to sparkle creativity by adding animations and customizing with ease. Although its UI is a bit outdated, it's still worth trying.
Key Features of Xara 3D Maker:
Full controls over customization.
A wide range of animation types to choose from.
You can import 2D graphics and extrude them as 3D.
Competent in creating high-quality 3D text and graphics.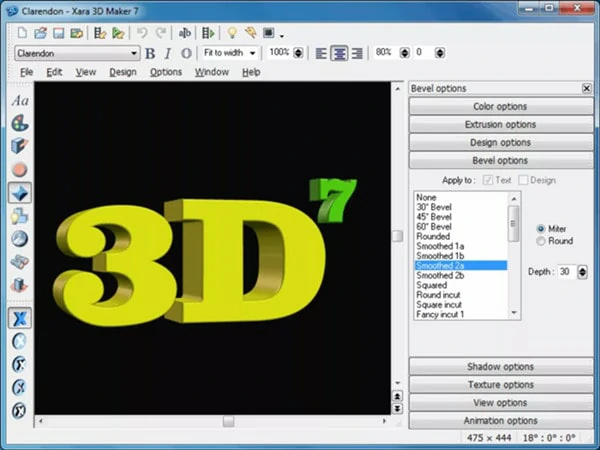 Best 3D Text Maker - Xara 3D Maker
3. Designevo
Being a solid yet free 3D logo maker online, Designevo seizes every chance to satisfy graphics creation lovers. It appeals to users with an extensive collection of the font text, searchable icons and shapes, making your workflow a breeze. You can create basic 3D text logos and also produce 3D-shaped logotypes without much effort on your part.
If you want to create a 3D text logo in a snap, navigate to the designer-made template stock for help. Save your time in editing and devote it to promotion. No prior experience is required to start from scratch with Designevo.
Key Features of Designevo:
Flexible in customization.
It's easy and user-friendly.
It's an online 3d text logo maker.
Loads of 3d logo templates to refer to.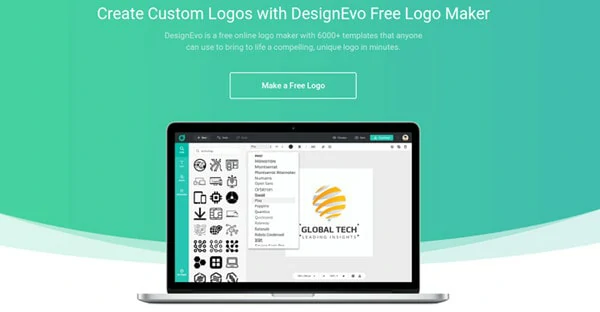 Best 3D Text Maker - Designevo
4. Blender
Blender is a free and open-source tool for creating objects and scenes with 3D effects. It's widely used in various fields, be it 3D printing, motion graphics or video games. At the same time, it's also competent for creating 3D text and logos with a few steps. Many professionals choose it for its flexibility and compatibility, like the powerful rendering engine and stunning modeling tools.
Key Feature of Blender:
High compatibility for various fields.
It's a free and open-source 3D text maker.
Available for motion graphics, animation and compositing.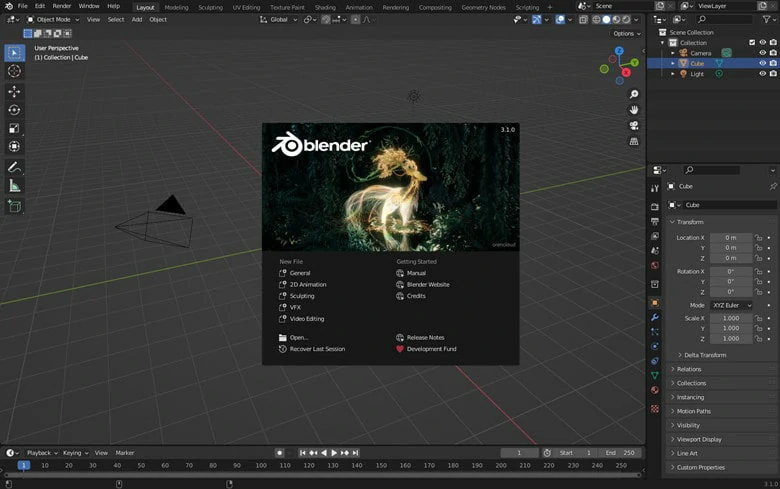 Best 3D Text Maker - Blender
5. Aurora 3D Text & Logo Maker
Looking for an affordable 3D animation tool to add life to your assets? Choose Aurora 3D maker to effortlessly compose and arrange impressive 3D graphics, text and logos. Bursting with remarkable features, this 3D text maker empowers you to create 3D effects via pre-made templates or customize your images to your liking.
Look through the collection of effects including reflections, mixing, deformation textures, and various texture effects, while always maintaining impressive 3D effects! Additionally, it provides you with the flexibility and power you require for your intended designs.
Key Features of Aurora 3D Text & Logo Maker:
Lots of 3D text and logo templates.
Support SVG & picture import.
Many types of animations to match your needs.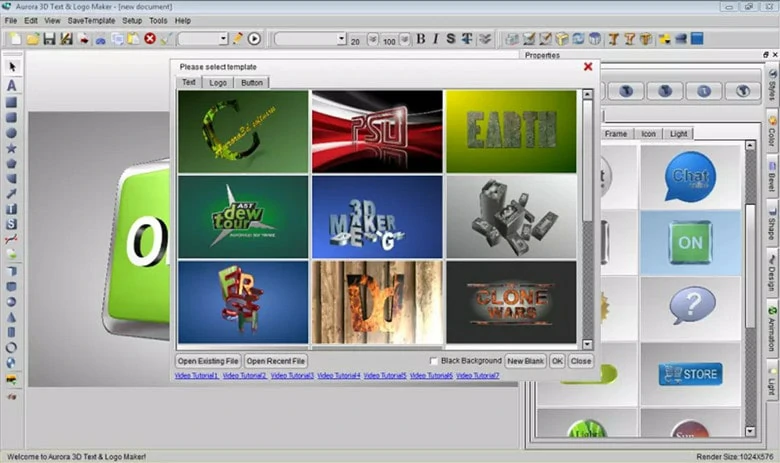 Best 3D Text Maker - Aurora 3D Text & Logo Maker
The Bottom Line
That's all for 3D text makers online and offline. It's hard to say which one is the best since people have different needs. If you want to add 3D text to your video, try FlexClip for help!