Are you looking for an easy way to transcribe and convert YouTube voice to text without having to listen through it and manually type down every word? You've come to the right place!
This article will show you 2 ways to convert YouTube audio to text online with ease. Whether you're trying to convert the YouTube audio to text for getting the song lyrics to make a lyrics video or translating it to different languages to make a multiple audio track YouTube video, follow the ways below, and you can achieve your goal easily.
Convert YouTube Voice to Text: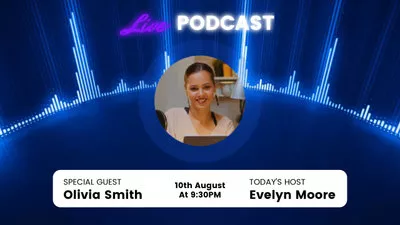 News Society Culture Podcast Youtube Intro Outro
Music Radio Podcast Audio Trailer
Method 1 YouTube Voice to Text with Its Built-in Free Feature
Many users aren't aware of this, but YouTube has its own inbuilt speech-to-text recognition service for you to quickly and directly transcribe and convert the audio to text in a YouTube video that the creator has uploaded subtitles or turned on automatic captioning feature.
Step 1
Open the YouTube video that you want to convert its audio or voice to text.
Step 2
Click on the three dots (ellipsis) at the video's bottom right and choose "Show transcript".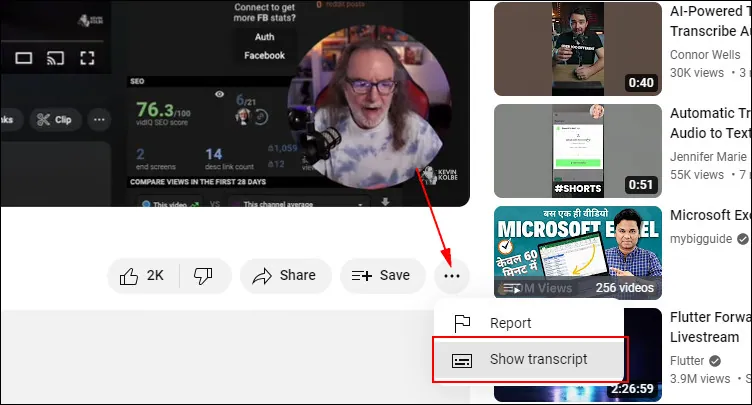 YouTube Voice to Text with it Built-in Free Feature - Show Transcript
Step 3
Now, you can get the audio transcript on the right side of the screen, you can drag and select all of them and copy and paste them into your Word or TXT file.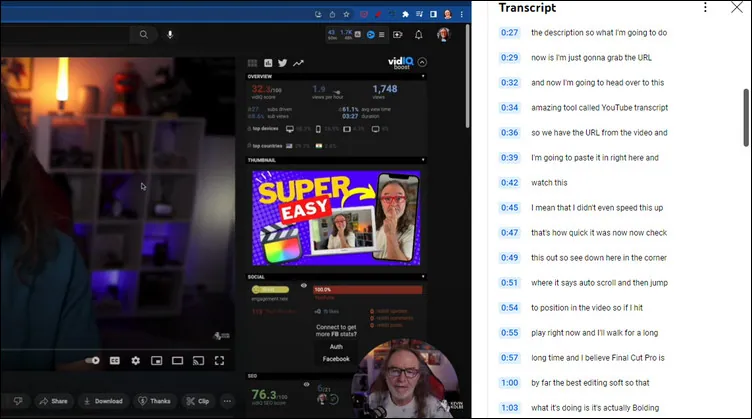 YouTube Voice to Text with it Built-in Free Feature - Transcript
Good job! However, not every YouTube has a "Show transcript" button (that's because the video's creator doesn't turn on automatic captioning or didn't upload the subtitles to the video). If you want to convert audio to text from one of those videos, you'll want to try another way we'll introduce below.
Method 2 YouTube Voice to Text with Online Audio to Text Converter
Although YouTube's inbuilt feature is helpful, it doesn't work great for every YouTube video! How can you convert the audio to text from a YouTube video without subtitles?
For this reason, we'll show you another workaround - using FlexClip's auto subtitle generator as an audio to text converter to automatically transcribe and convert the YouTube audio into editable and searchable text.
FlexClip is a simple and quick YouTube audio to text converter that supports 140+ languages. The AI system can read languages like English, German, Chinese, French, Spanish, and more to convert YouTube audio or video to text with high accuracy. Plus, you can also edit the extracted texts by copying, duplicating, merging, deleting, etc. Also, you can download the generated texts in various subtitle formats, including SRT, VTT, SSA, ASS, SUB, etc.
Step 1 Add the YouTube Video or Audio
Access the FlexClip video editor and upload the downloaded YouTube video or audio for converting the voice to text to the Media section.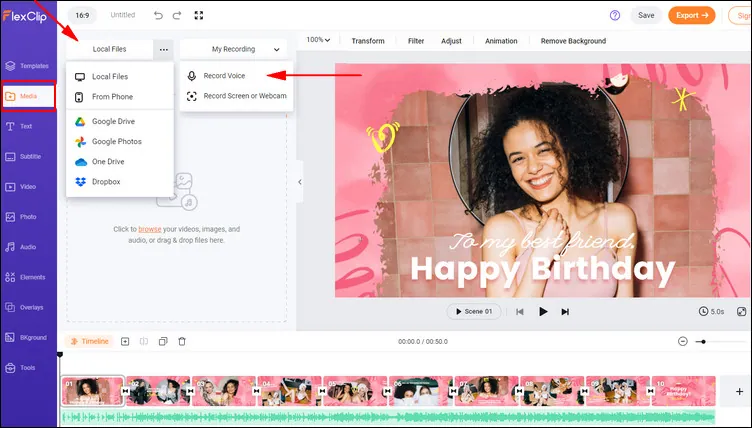 YouTube Voice to Text with FlexClip - Add Media
Or you can use its voice recording feature to record the audio in the YouTube video online for directly transcribing audio to text without downloading.
Once ready, add the video or recorded audio file to Timeline. Here, if you're using an audio file directly, remember to adjust the duration of the scene to make it the same length as the audio track.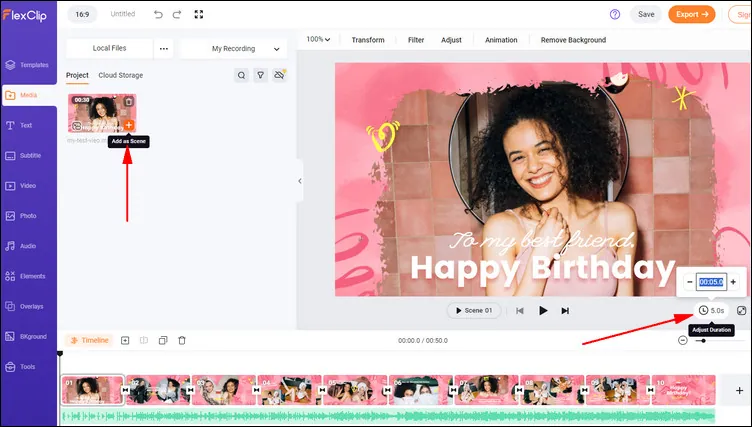 YouTube Voice to Text with FlexClip - Apply Media
Step 2 Generate Audio Transcription
Now, you can convert the YouTube voice to text with FlexClip's auto subtitle feature. Simply click on the subtitle tab on the left panel, and select Auto AI Subtitle, then you can choose the right language and the content you want to convert to text. Once done, click Next to customize the styles of subtitles text, and finally, click on the Generate Subtitles button to convert the YouTube audio to text.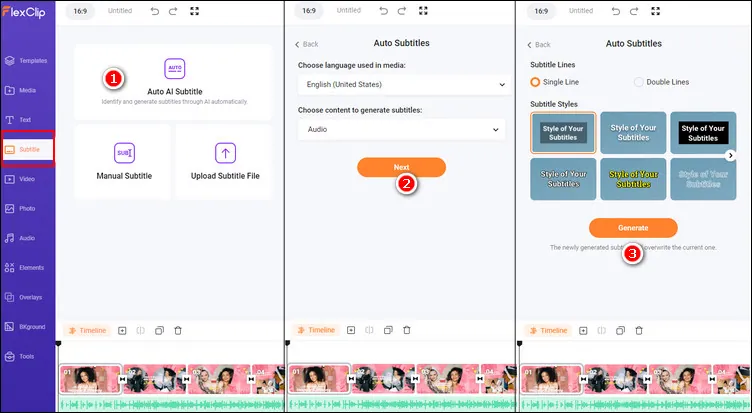 YouTube Voice to Text with FlexClip - Auto Subtitle
Step 3 Edit & Save the Transcribed Text
Now, wait for the AI to process the audio and convert it to text. Once finished, you can check it out and make edits to correct any misspellings.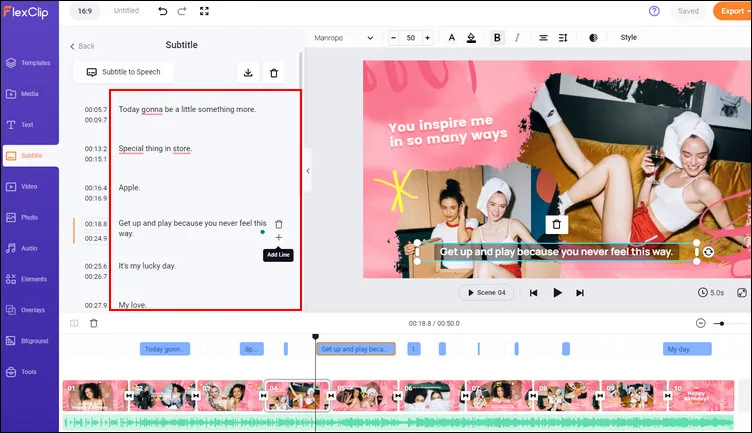 YouTube Voice to Text with FlexClip - Review Text
Pro Tip: Use its advanced text-to-speech tool to generate natural-sounding voiceovers in over a dozen languages based on the transcribed text and its translations to get multiple audio tracks for your YouTube video.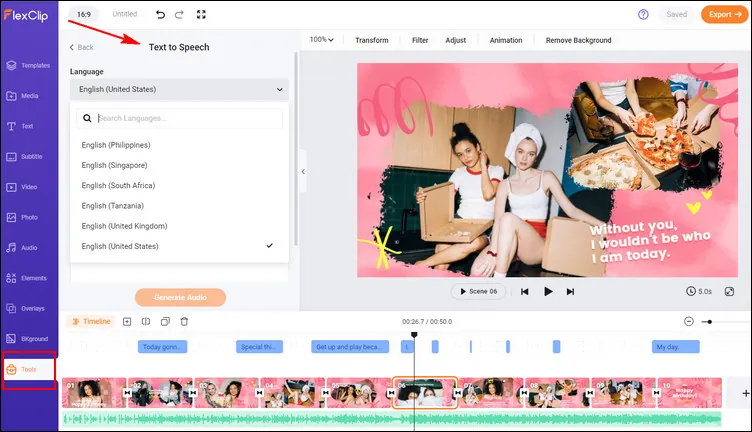 YouTube Voice to Text with FlexClip - Generate New Audio
When you're satisfied with the transcript, click on the download button to download YouTube audio transcripts in SRT, VTT, SSA, ASS, SUB, and SBV format to your PC. Or you can copy and paste them into your Word or TXT file.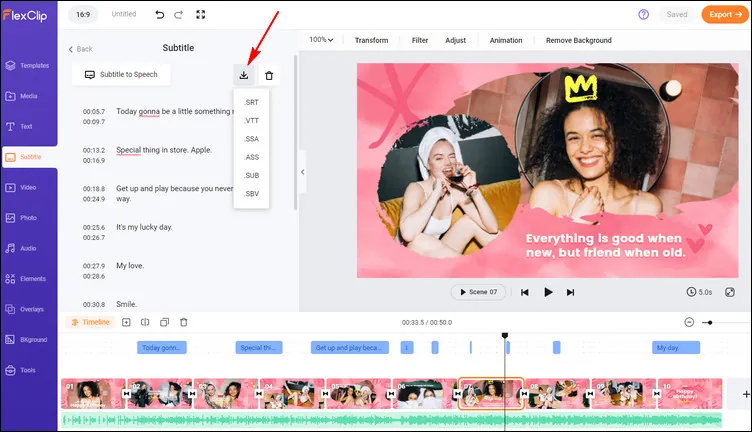 YouTube Voice to Text with FlexClip - Download
More than a YouTube Audio to Text Converter!
FlexClip can help you with so much more than just transcribing and converting YouTube audio to text. It makes it easy to edit your video with powerful features for any social platform - YouTube, Instagram, TikTok, and more.
With FlexClip, you can trim video or add text, music, motion graphics, images, and more to produce a compelling video. You can also explore the possibilities of AI tools to save time and effort on your video creation. It is such a flexible and intuitive video editing tool, designed with you in mind. Try its online editing tools to transform your YouTube audio into exciting text transcriptions and explore more features to boost your social channel!
Here, you can even get thousands of expertly crafted and fully customizable video templates to easily make your project with endless inspiration. Simply easy drags and drops of your own video assets and customize the text and elements freely, you can create a compelling video in minutes.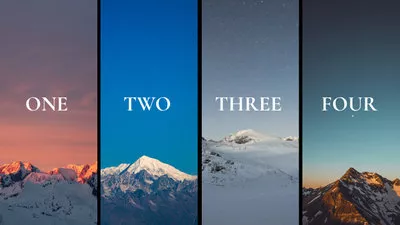 Travel Memories Slideshow Youtube Video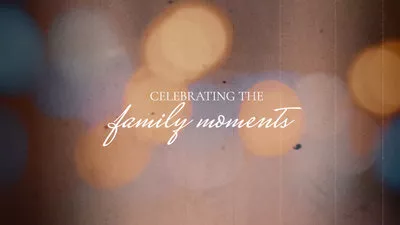 Memories Of Family Moving Moments Slideshow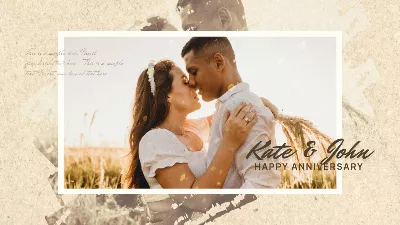 Love Romantic Wedding Anniversary Memory Floral Slideshow
Pink Cute Heart Friend Happy Birthday Message Slideshow