Summary: This blog shows you what is 1080p, 720p, 480p and 4K and which resolution is best for YouTube, what's more, it indicates how to make a video in 480p, 720p or 1080p by FlexClip video converter.
The following chart shows the recommended resolution by YouTube, but what is 2160p (4K), 1440p, 1080p, 720p, 480p, etc. and which is the best YouTube resolution to make a video?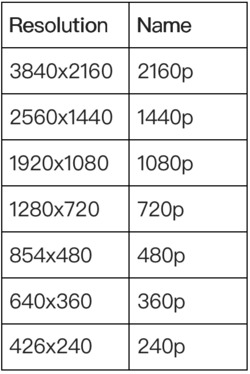 Image board: Available YouTube Resolution
Generally specking, All of them represent the different level of video quality. 480p stands for DVD quality, 720p is known as "HD" or "HD Ready". It shows more details on TVs or large screen. 1080p is regarded as "Full HD" resolution. 1080p is widely used on YouTube and other social media. 1440p, home theater review, shorten the name for 2560 × 1440p resolution at the aspect ratio pf 16:9. And it sometimes refers to Quad HD. 4K has the best performance to play on 4k devices.
Which is The Best Video Resolution for YouTube?
Most individuals' devices are not 4k ones, so we recommend 1080p video which can perform on both 4k and any 1080+ hardware screens.
1080p is the most common and the highest video resolution used in YouTube, this is also why we recommend 1080p as your video resolution when you export the videos.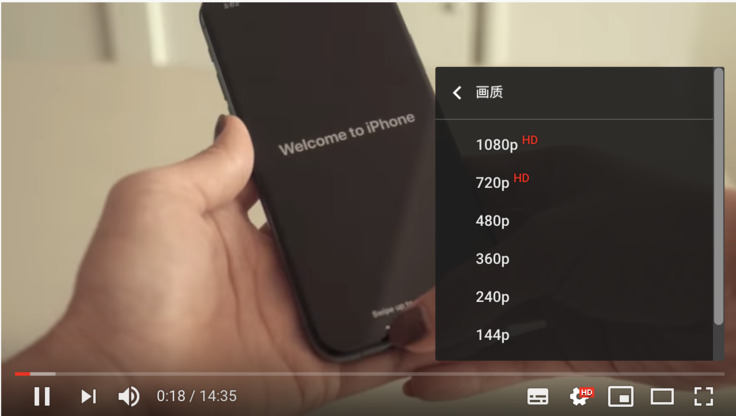 Image board: YouTube Video Resolution
FlexClip, a video converter, can help your to change your video resolution. Depends on your demands, you can choose 480p, 720p or 1080p as your YouTube video resolution.
Step 1: Upload your video to FlexClip video converter
For 1080p videos (or other resolution), you need to upload your YouTube video first to FlexClip. Browse your video file or drop your video directly.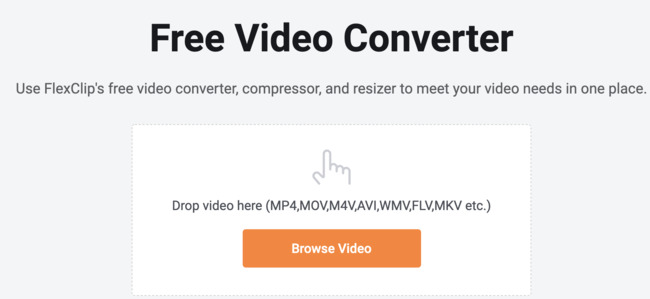 Image board: Upload your local video file
Step 2: Set the YouTube video resolution
Set which video quality you want: 480p, 720p or 1080p. Again, 1080p, as the most common and the highest YouTube resolution, is highly recommended. Also, you can choose a high video quality for YouTube for search optimization

Image board: Select the resolution for YouTube
Step 3: Export
After choosing video resolution you wanna, again we highly recommend 1080p resolution for YouTube, export your video.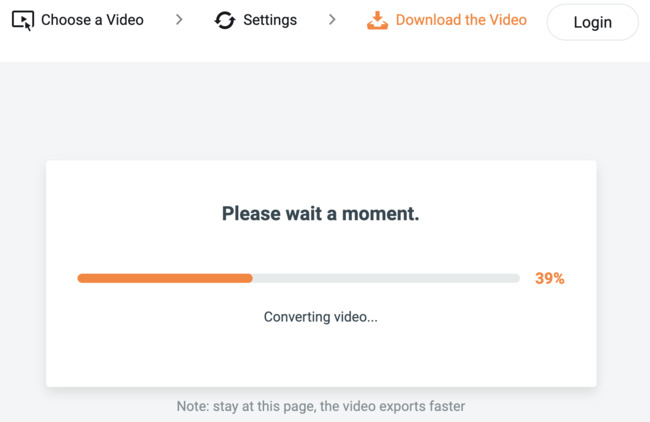 Image board: Export.
Bottom Line
Only with 3 steps, FlexClip video converter can help you improve YouTube resolution, surely, the most recommended YouTube resolution is 1080p. If you still have some queries on 4K, 1080p, 720p, 480p, you can review the Part 1: Understand YouTube video Resolution. Or check out the other blog to learn more: 480p, 720p, 1080p, 4k video resolutions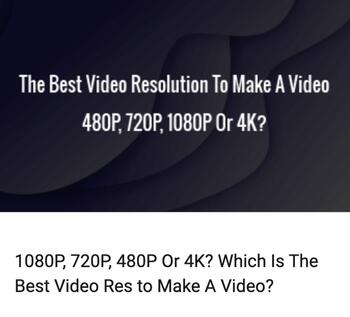 Image board: The Best Resolution to Make a Video, 480p,720p, 1080p or 4K?