Remember the days of VHS video players? That distorted picture quality that once adorned our television in the 90s. Well, the thing is, it is still very much relevant today, not the VHS per se, but that effect it usually brings. A VHS effect is that textured, distorted effect that deployed while mimicking the old video cassette as you know it. This VHS overlay effect is often seen in today's music or documentary videos and is also deployed in movies to portray a particular scene.
How VHS Is Applied to VHS Video
Because this kind of effect is often used in either the entertainment industry or education, most videos it is found in are mostly movies, music videos, or documentaries. There are many reasons video creators apply the VHS effect on their videos, however, the major purpose is creating a nostalgic atmosphere.
Applying a VHS effect overlay in music videos is an excellent way to give that video a matured vintage-like setting. You don't just add VHS effect to videos; you have to survey your audience. Suppose the situation calls for it, as in, if your audience won't be sensitive to seeing a distorted picture, it is a valid reason to go for it. This effect is applied (especially in a movie situation) to portray past events. This can be seen in most educational documentaries where the producers are trying to recall events from the past, e.g., wars, political events, etc. It makes such an occasion come alive.
Applying a VHS is a lot easier now, considering the many video editing tools we have today. Below, we have made some step-by-step guides on how to apply a VHS overlay to your videos using the FlexClip online tool, considering its positive reputation among industry professionals. Read on!
How to Add VHS Overlay Effect to Video
Step 1
Click on the "Create a Video" button and enter FlexClip's editing panel. This is where the major edit will take place.
Step 2
Search for VHS in the video stock library and add to the storyboard.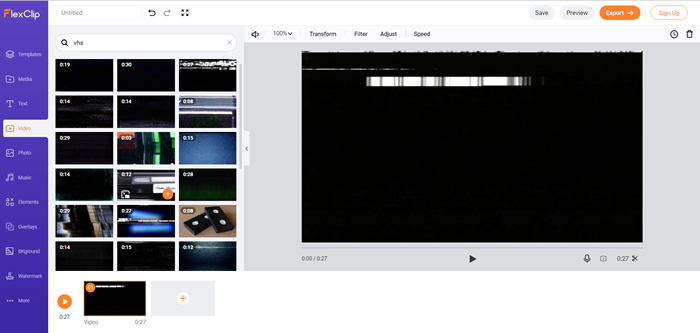 Search Effect to Create VHS Video
Step 3
Upload your video to the Media section using either the "Drag to Add new File" section or the "Local Files" section to upload. Use the
PIP feature
to place it above the VHS video.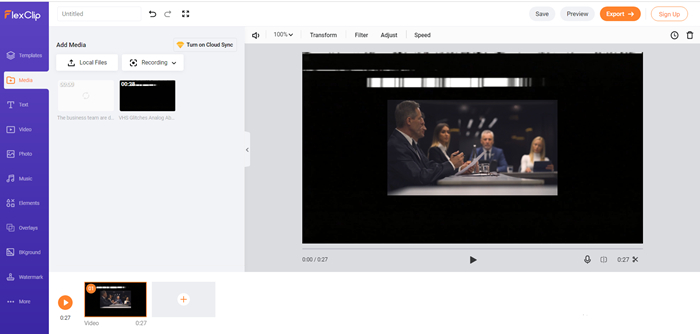 Upload Media Resources from Local Files
Step 4
Adjust the video transparency until the video looks great. Do not adjust too much, or it will look unappealing.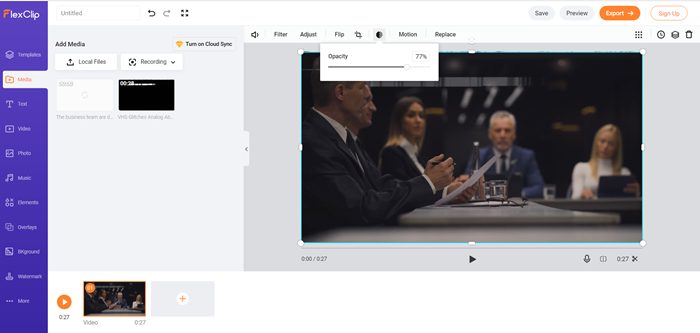 Apply Transparency to Strengthen VHS Effect
Step 5
Make more edits, like adding filters, changing video speed, and more.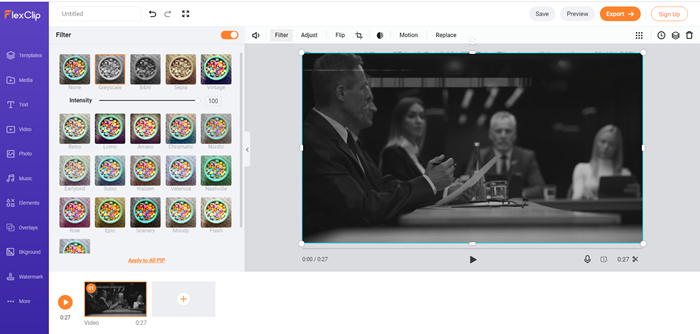 Make More Editing to Video
Step 6
Click "Download" to download the completed video.
The Bottom Line
Believe it or not, VHS effects still (and will continue to) play a significant part in the video industry. It has a way of bringing back that old flavor using a modern concept, thanks to FlexClip: a world-class video editing tool created to help video content creators and their likes add special effects on videos. Most especially, it is the perfect tool for adding free VHS overlay on videos, that is, for those who wish to create a vintage-looking video but with low or no budget.
Party Countdown Opener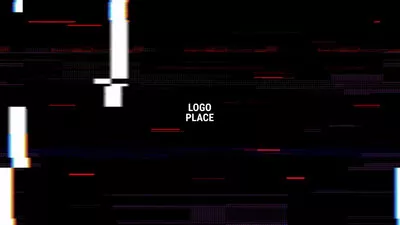 Digital Flash High Tech Intro