Feel embarrassed to meet new friends daily? Want to meet your crush without going out? Thanks to the advent of dating apps, this is no longer a pipe dream. Use Tinder to talk with strangers nearby! Tinder, the most popular social app , provides a right-and-left operation to meet new friends and find true love. So how to use this magical application? Here we will discuss Tinder in detail and give you a trick of increasing match rate in minutes! Check the tutorial to know more now!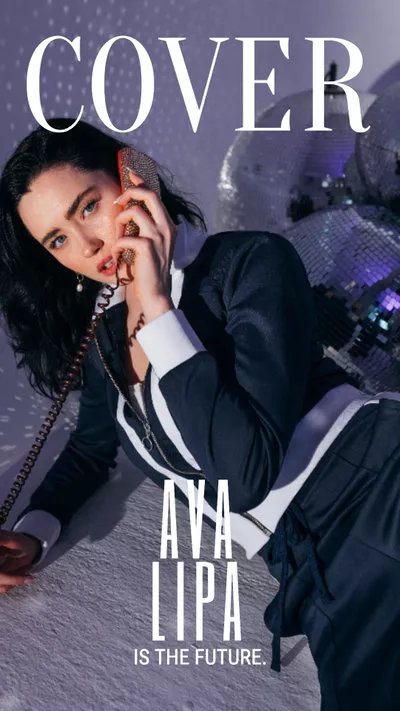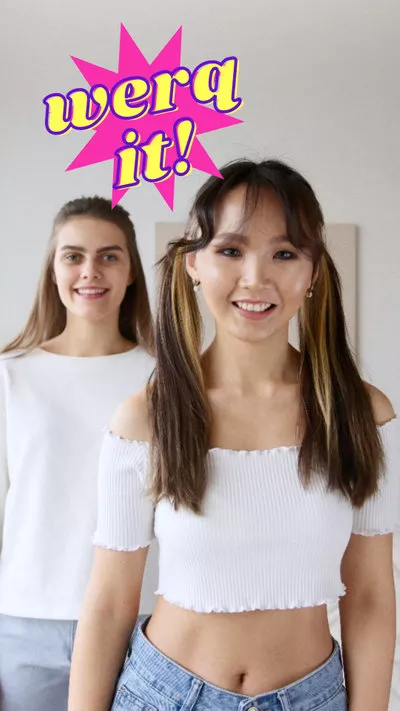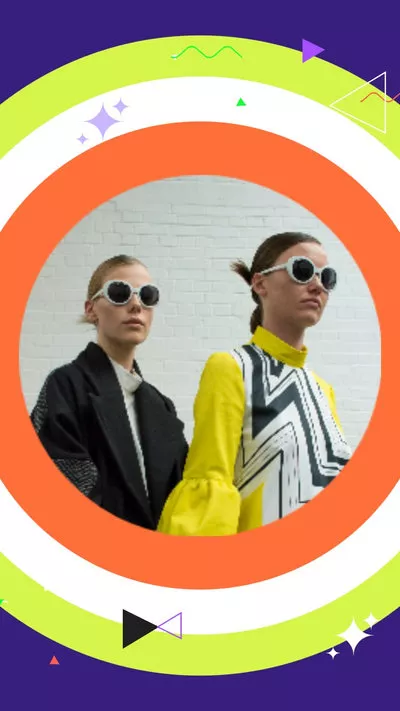 What is Tinder?
Tinder is a thriving online speed-dating application that matches you with singles in your area. It uses your information like location, age, gender and then recommends a list of potential dates that Tinder finds for you.
Tinder's work process is straightforward: you can swipe right to express your interest or swipe left to pass the suggested date. If you choose the "like" for someone, and the person does the same to you, Tinder will display a chat box letting both of you exchange messages.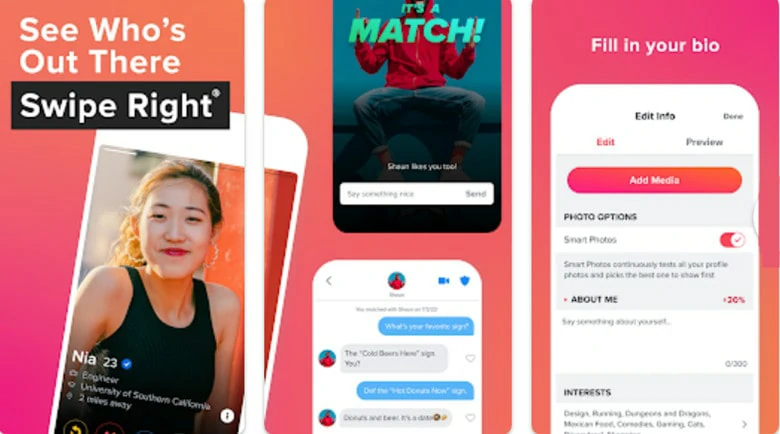 The Most Dating App - Tinder
How to Sign Up for Tinder
Ready to join Tinder? Follow the instructions below to start your love journey.
Step 1
Download the Tinder app on your Android or iOS device and open this software to create a new account.
Step 2
Enter your phone number and verify. If prompted, enter your email and verify.
Step 3
Connect an account - connect your Apple, Google or Facebook account for a streamlined login experience.
Step 4
Set up your profile. Usually, profile is the first step to meet true love as it determines the possibility of being matched. Therefore, post your good-looking and charming footage here!
Step 5
Now start your love journey with finger tip.
Use Tinder Profile Videos to Increase the Likelihood of Getting Matched
Profile is like a resume leaving the first impression on a stranger's mind. To get more chances of being matched, a funny Tinder profile video is a niche to have a crush.
As for making a Tinder profile video, you can easily record one on your mobile and then post it to your Tinder. However, it's hard to arouse ideas into a relationship using this kind of videos. So why not turn to a third-party editor to create appealing Tinder profile videos? Here we recommend FlexClip to do that for the reasons below:
1.A large stock of trending videos and music for free.
2. A foolproof operation to get wanted Tinder profile videos without watermark in minutes.
3. Multiple stunning profile video templates with eye-catching designs to meet your needs.
4. You can edit videos by tweaking the filters, overlays, brightness, opacity, shadow and more.
5. You can adjust videos with stickers, transition, picture-in-picture and other special effects.
The Best Tinder Profile Video Maker Online - FlexClip
How to Make a Tinder Profile Video with FlexClip
Step 1: Start from Scratch or Pick a Template
Click "Create a Video" below to get started. To use the expertise of your creativity, you can start from scratch. Otherwise, you can go to the Template page and search for some keywords to find your wanted template.
Step 2: Change Video Ratio and Upload Video Footage
Set the video ratio as 9:16 at the top corner of your screen. Then upload videos and place them on the timeline for further editing.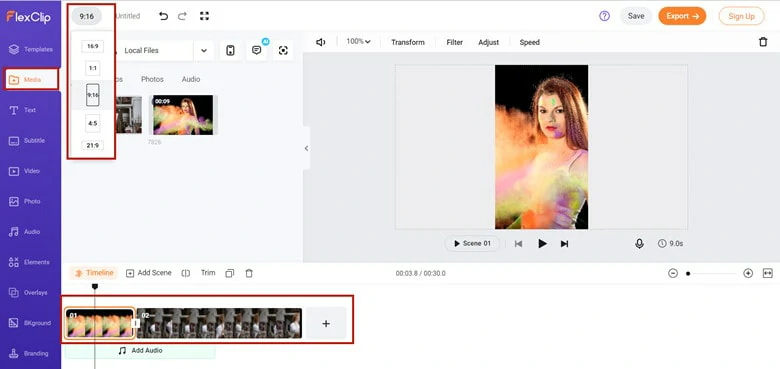 Change the Tinder Profile Video Ratio
Step 3: Edit the Tinder Profile Video
Feel free to level up your video by superposing overlay effects, adding background music, dynamic texts, filters, inserting funny stickers, and more. If the video consists of several clips, apply the transition effects to switch smoothly.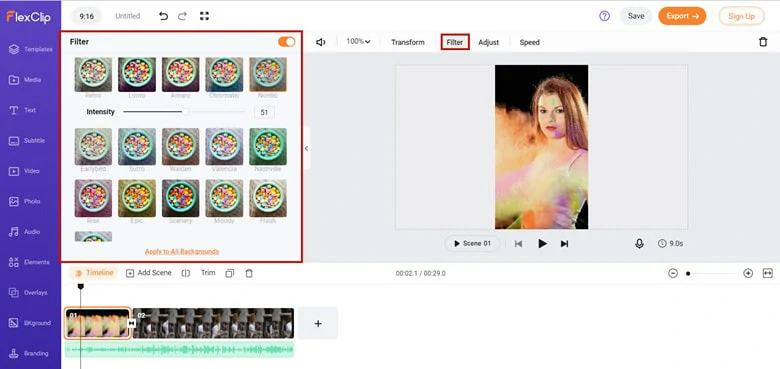 Perfect Your Tinder Profile Video
Step 4: Save and Export
FlexClip allows you to determine the video resolution such as 720p, 1080p, etc. Simply click the "Export" at the top-right corner of the page or directly share to TikTok to gain more views! Now, you can customize your video Tinder profile.
How to Upload Profile Video to Tinder
With an awesome profile video, let's upload it to Tinder and wait for your crush.
1. Tap on the profile icon on the main screen.
2. Tap Add Media and hit the Upload Video option.
3. Select and edit a video from your camera roll. Here you can crop, trim, mute or make it loop.
4. Now you successfully have this video on your Tinder profile.
Tips to Optimize Your Tinder Profile
Verify the Tinder account with your Facebook account. It can boost your credibility and increase potential matches by analyzing your information on that platform.
Edit your Tinder profile with creative ideas by stating hobbies, goals, occupations, and anything more about yourself.
Keep your profile like a happy place and make it well-organized.
It's said that a Tinder account with various photos and videos is more likely to be matched. Tinder allows you to add images and videos up to nine.
FAQs Related to Tinder Profile Video
How Long of Video You can Put on Tinder?
Actually, Tinder will allow you to upload videos as part of their profiles. The maximum number is nine videos. They can be up to 15 seconds long.
Why Tinder Removes My Profile Video?
Tinder will remove your content from this app if it breaks the rules of community rules. You can check this article to see whether there is a violation of Term of Use.
What is Tinder Looping Feature?
Loops are two seconds, looping video that can be used in your Tinder profile. This app won't let you directly shoot loop videos, but you can upload and edit existing videos in their camera roll or upload a Live Photo from an iOS device.
Can I Put Video on Tender
Of course, Tinder released a new feature that lets users to add videos to their profiles. Up to nine video and the totally duration should be within 15 seconds.
The Bottom Line
From millennials to Gen Z, everyone is a die-hard fan of online chatting applications. If you face some obtrusion to meet new friends daily, apply Tinder to talk with strangers nearby. All you need to do is customize your Tinder profile and wait for your crush. We hope the tutorial about the Tinder profile video is helpful for you. By the way, if you want to make intriguing videos, don't forget to give FlexClip a try!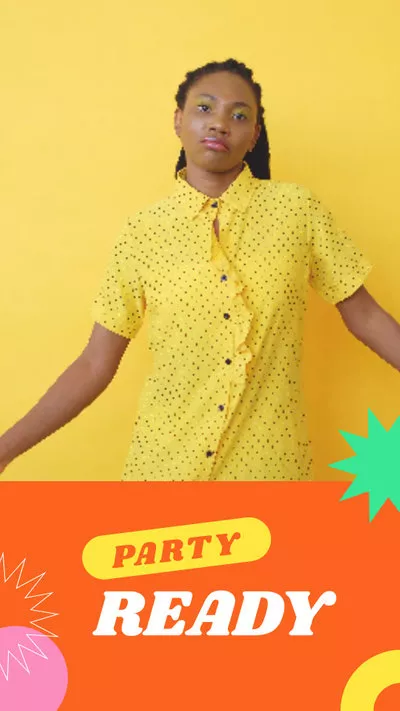 Dancing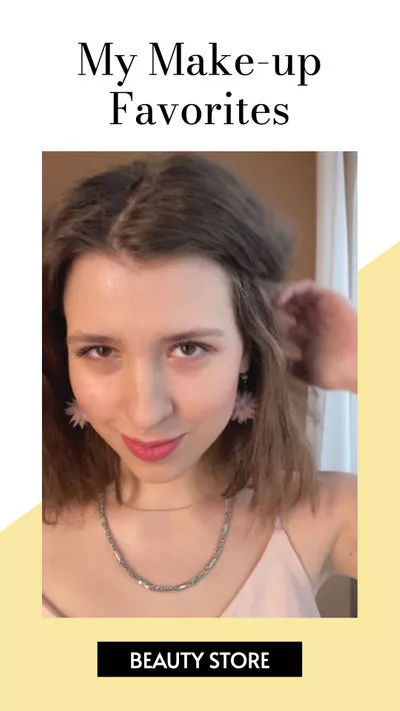 Favorite Products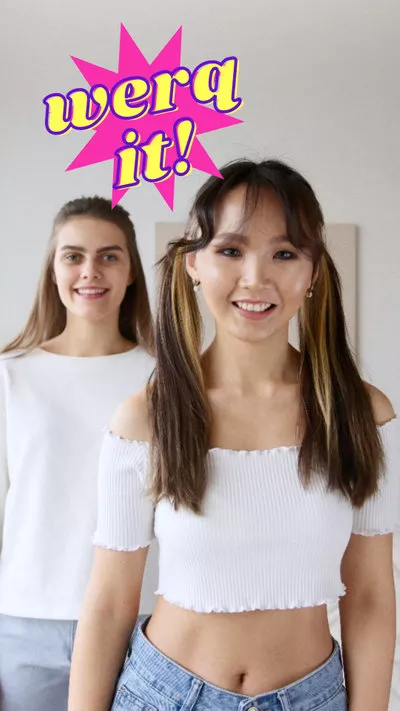 Dance Challenge