Nowadays, everyone is familiar with memes, which are very popular on various platforms, including TikTok, Facebook, Twitter, Reddit, etc. Meanwhile, with the rise of memes, people began to use all kinds of funny memes, including text-to-speech message memes, or the AI voice meme!
So, if you are looking for the best text-to-speech (TTS) meme voice tools for making meme voice and trying to get the most out of the AI voice memes, take a look at a few of the best AI meme voice generators below, and get ready to share funny TTS memes with your family members and friends.
Best TTS Meme Generators:
Santa Meme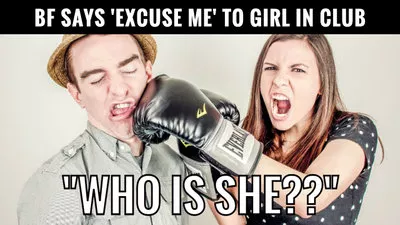 Piss Off Girlfriend Meme
Also Read: 4 Best Female Voice Generators to Create Realistic Female AI Voices >
Best 3 AI Meme Voice Generators to Make TTS Meme in 2023
Below are some of the top tools you might want to try and make a funny tts meme with an AI voice. Let's drive in.
1. FlexClip
One of the first text-to-speech meme voice generators you can't miss is FlexClip. It is a versatile AI voice generator to help you convert your text to realistic AI voices for a funny tts meme with a staggering 400 AI voices in 140 languages and multiple variants.
What makes FlexClip stand out from the crowd of text-to-speech meme voice tools is the fact that not only is FlexClip a powerful and realistic AI voice generator but also a user-friendly and feature-rich online video maker/editor. So with FlexClip, you can easily convert any text to speech for your meme and blend the AI-generated voices into the meme videos or any image using its versatile in-browser video maker and also make any edits to perfect your tts meme.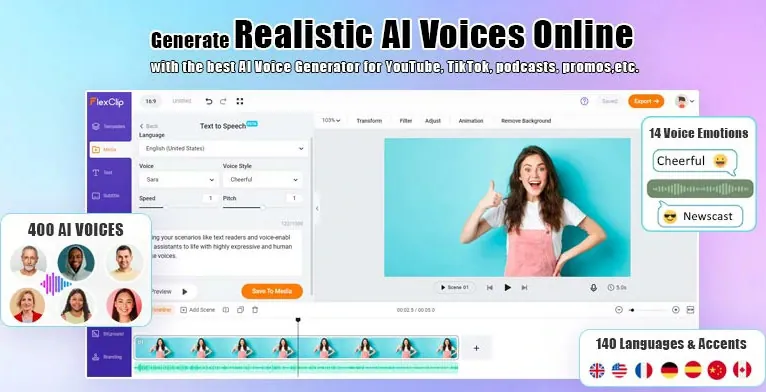 Image Board: AI Meme Voice Generators - FlexClip
Best Features to Generate AI Voice Memes with FlexClip
Choose from a fantastic selection of 400+ voices across 140+ languages, including English, French, German, Hindi, Spanish, and Chinese. You can easily find a perfect voice for your AI voice meme or any other scenario
FlexClip's TTS tool allows you to customize the AI-generated voice for your meme at will. You can customize the gender, age, voice styles (assistant, chat, newscast, customer service), emotions (cheerful, angry, sad, excited, friendly, whispering, hopeful, etc.), speaking speed, and pitch, etc.
Quickly generate AI voiceovers from any text and directly add them to your meme footage, including any clips, images, GIFs, and audio, etc., and then make edits for a cool meme. Meanwhile, FlexClip will automatically download the generated AI voice audio file to your PC for backup or other repurposing
Numerous editing tools and resources are also readily available, such as
auto subtitle generator
,
AI image background remover
, stunning overlays, trending transitions, graphic/text animations, royalty-free music & sound effects, stock image and video resources, etc., to unlock your creativity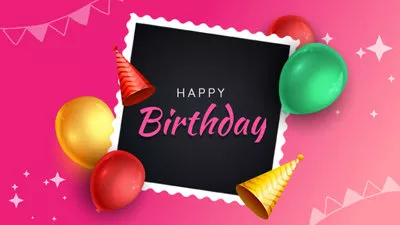 Funny Birthday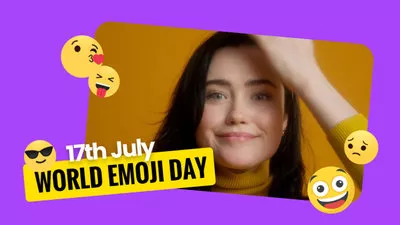 Funny World Emoji Day Wish Video
Film Style Wonderful Travel
Anniversary Invitation Pink Weding Love Slideshow
Overall, FlexClip is an easy, simple, and versatile tool for generating different Text-to-Speech memes. Ready to create your own text-to-speech voice for a funny meme? You can check the detailed steps in our post - how to make text-to-speech voice >
2. Veed.io
Another great AI voice meme generator we want to introduce is Veed.io. It has lifelike, natural-sounding voices in multiple different languages, including but not limited to English, Spanish, Japanese, Portuguese, and dozens more, to help you convert text to text and make any meme voice you like in simple clicks.
Veed's AI voice generator helps to convert your text to speech and add it to your meme footage to make a funny text-to-speech meme or any video straight from your browser. Here you can also add sound effects and audio clips from its extensive stock media library, and use its powerful editing tools to perfect your AI voice meme.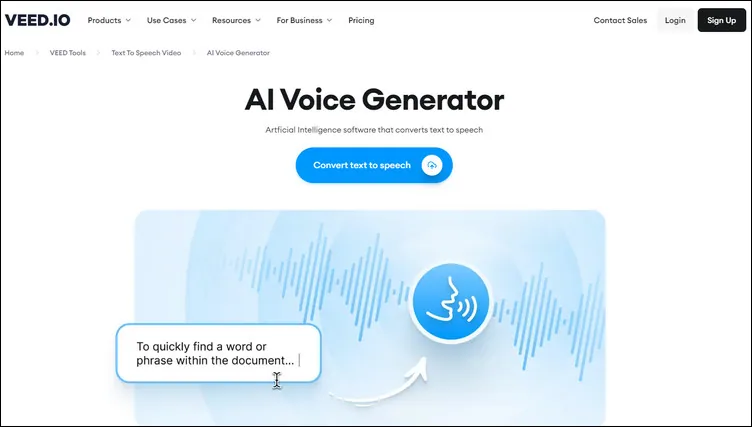 Image Board: AI Meme Voice Generators - Veed.io
Best Features to Generate AI Voice Memes with Veed.io
Lots of different voices from which to choose and customize for a natural-sounding voice
Great features to easily add animated text, images, subtitles, emojis, and drawings to the text-to-speech meme
A full set of handy editing tools to smooth your AI voice meme or any other project
Hundreds of ready-made templates and resources to inspire and help you to level up your ai voice meme
3. Murf.io
Murf.ai, a popular tts tool, must be a great choice for you to generate an AI voice for your meme from any text. It offers more than 120 natural voices across 20+ languages, which is a large library that you can use to find the right voice to meet your needs and convert text to voice quickly for your meme.
This AI voice generator also provides a complete voice-over toolkit for directly making your tts meme or any voice-over video. With Murf.io, you can take the AI-generated voices and combine them with images, videos, and music, and then adjust timing and so on to quickly make a cool text-to-speech meme. But unlike FlexClip, it doesn't provide video or image editing tools for you to level up the visuals in your meme.
One thing to be noticed, although you can sign in to get 10 mins of voice generation time free in your account to test voices and some basic features, if you want to take advantage of all of the features for a perfect project, you must be willing to pay for the whole thing, which can be very expensive for individuals.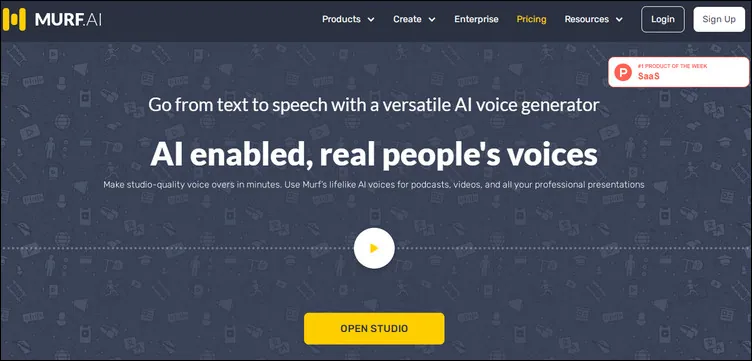 Image Board: AI Meme Voice Generators - Murf.io
Best Features to Generate AI Voice Memes with Murf.io
120+ AI voice avatars with human-like AI voices across 20+ languages
Flexible customization options to adjust the pitch, punctuation, emphasis, and other elements to make the AI-generated voice sound as compelling as possible
Offers a realistic voice changer that will help you turn your home recordings into professional voiceovers
Allows to take the voices and combine them with videos and images, and you can even add background music to your images and videos to make a funny TTS meme
Final Words
With the three best online AI voice meme generators, you can always generate a funny text-to-speech meme you like. If you can't make up your mind, FlexClip is a trustworthy and powerful AI voice meme generator with versatile features. Pick your favorite tool and start to create your text-to-speech meme with any voice you want right now!