Subtitles have grown to become a great way for viewers to comprehend the content of the video better. To some viewers, watching a video in an unfamiliar language or accent can be quite a burden; the speaker may be too fast in communication or use languages that are completely incomprehensible to the viewers. This is where a subtitle should play a role; it allows you to read through the video contents even when the speaker(s) is/are audible or comprehensible. In fact, with a good subtitle in place, you might not even need audio in any video.
You need a good subtitle extractor to get the perfect subtitles from your videos. Subtitle Extractors are software tools specifically designed to generate subtitles from video contents. But there are a few things you need to note before choosing the right subtitle extractor. We have listed these points in this article, and we urge you to read through them.
The Best Free Subtitle Extractors Online You Must Know
Best Free Subtitle Extractors for Desktop
The Best Free Subtitle Extractors Online You Must Know
Going for a subtitle extractor online can be advantageous; they have few benefits over downloadable ones. Some of the few known ones include the easy-to-use interface and the fact that it saves you the stress of downloading the app. This is why we have compiled a list of online extractors that will give you the exact services you need without much stress.
1. Subtitlevideo
Subtitlevideo is specifically designed to extract subtitles from MP4, MKV, WebM, AVI, MPEG, and other videos of different formats. You can also add captions to your videos using this app, and it is very easy to use. And if you are used to posting video content on YouTube, Facebook, and other media platforms, the Subtitlevideo online tool should top your list. Again, it also comes with over 40 different internationally recognized languages to choose from, including Arabic, French, English, and Russian.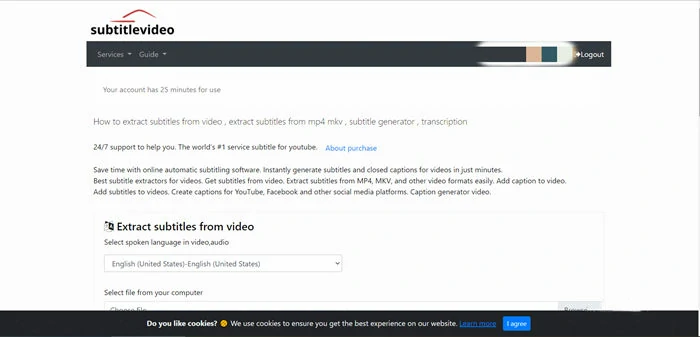 Best Free Subtitle Extractor Online - Subtitlevideo
2. Veed
The simplicity that comes with this tool is top-notch: no training is needed. You can use it on videos of different formats like VTT, SSA, TXT, ASS, SRT, etc. Here, you can either decide to type manually or use auto-generated subtitles – so, whichever option you have chosen, you can still easily edit these subtitles if you wish. Also, in Veed online subtitle extractor, you are allowed to choose the font of your text. And you can choose to either export or download your videos when you are done.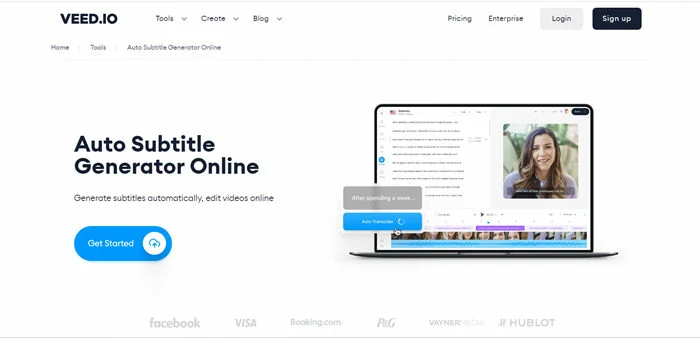 Best Free Subtitle Extractor Online - Veed
3. Savesubs
This tool is a multi-purpose app; it can be used to convert, edit, as well as download subtitles from different online media streaming platforms like Viki, Facebook, Dailymotion, and YouTube. Aside from the easy-to-use feature, Savesubs is very free to use.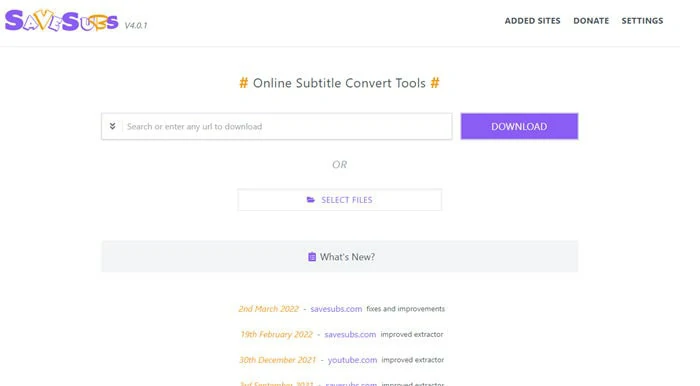 Best Free Subtitle Extractor Online - Savesubs
Best Free Subtitle Extractors for Desktop
1. Jubler
Aside being free-to-use, this tool does more than just add subtitles. It can edit textual subtitles and be used as an authoring software for new subtitles. It can also act as a tool for transforming, correcting, refining and converting existing subtitles. You can as well choose to preview your subtitles in real-time run spelling checks, edit styles, and translation mode.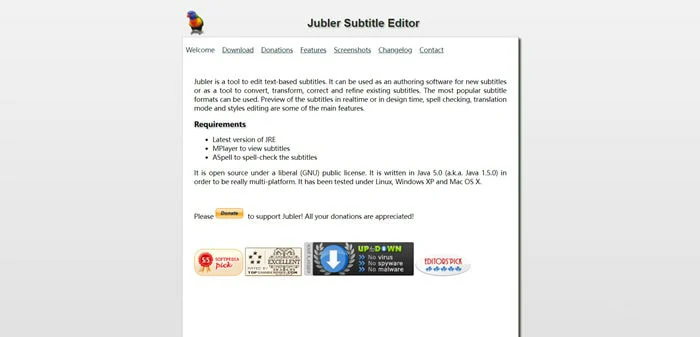 Best Free Subtitle Extractor for Desktop - Jubler
2. VLC
This is the popular one; the VLC player is a free-to-use media tool that is very compatible with desktop computers. It also works very well on iPad OS, iOS, and Android. You can also use it to add subtitles on MKV, MP4, and many other video platforms. And by the way, the VLC is designed to be very easy to use.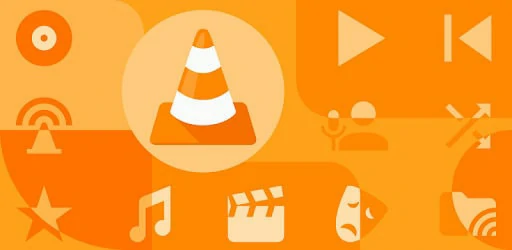 Best Free Subtitle Extractor for Desktop - VLC
3. CCExtractor
This desktop subtitle extractor has been tagged the "de-factor open source for closed captions." It is designed to execute a subtitle extraction from any media file and has become very popular among millions of users worldwide. It is designed to support MP4, MPEG, and others – again, it is absolutely free. And just like the aforementioned, it is very easy to use.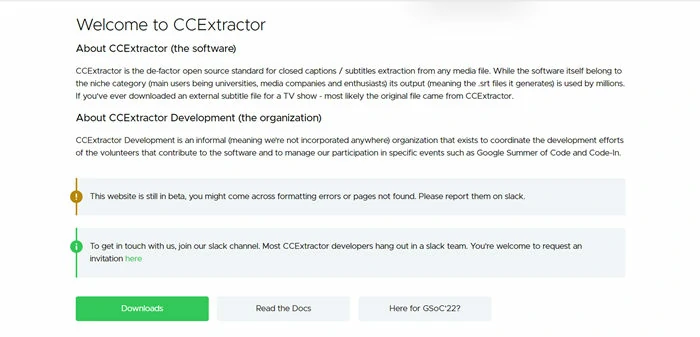 Best Free Subtitle Extractor for Desktop - CCExtractor
The Bottom Line
As we have earlier mentioned, using subtitles is a good way to better understand videos; it makes you read through the video contents in such a way that even if you missed what the speaker said, you could always catch up on the subtitle section. Again, remember, both desktop and online subtitle extractors have the same quality output if you choose the right tool. So, go ahead, share, and like this article if you find it useful.