Are you looking for how to make a movie trailer to get attention for your short film? Or try to make a movie trailer for marketing your school project or create a movie trailer to tease a longer video project for your social channel, like YouTube? You've come to the right place!
In this post, we'll introduce the easiest way to make a movie trailer for your short film, school project, any longer videos, and beyond.
Contents: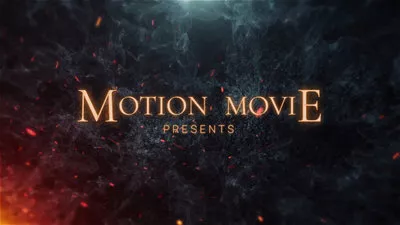 Fire Particles Bokeh Cinematic Movie Trailer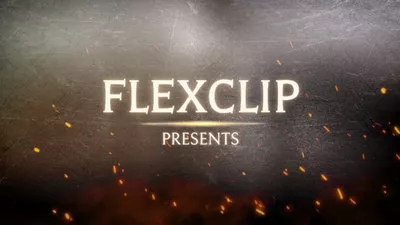 Metal Particles Bokeh Epic Movie Trailer
Movie Intro
Film Credits
Can't Miss: How to Make an Excellent YouTube Channel Trailer for New Viewers>
Part 1 Free Movie Trailer Templates
Whether you're going to make a movie trailer for your short film or school project and beyond, the free templates below can enable you with endless inspiration and help you create your own movie trailer easily.
Movie Trailers for Short Films
Get your short film's post-production ready? Never forget to make a trailer to update and introduce the public to your upcoming project and entice people to watch your film!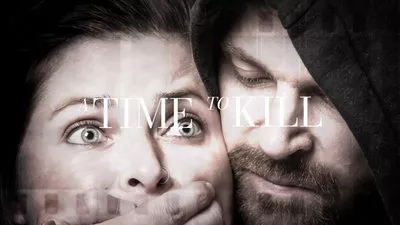 Suspense Movie Trailer Photo Slideshow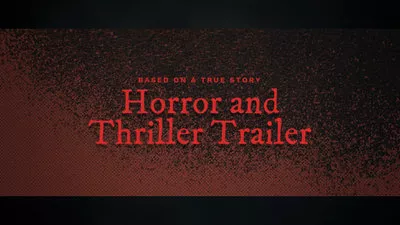 Suspense And Horror Trailer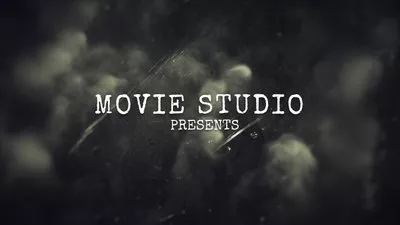 Cinematic Action Movie Trailer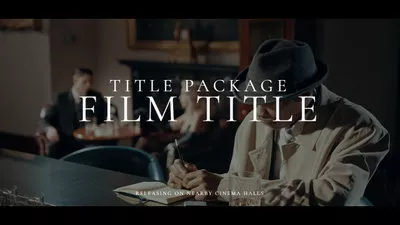 Old Film Title Package Credits
Movie Trailers for School Projects
Haven't you known that a trailer video is the most impactful communication tool you can use to sell your school project? Check the following template and start making one to market your school project.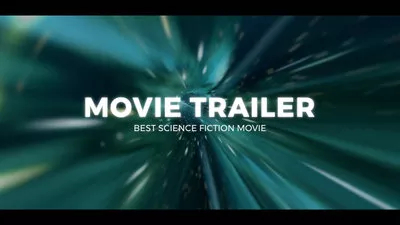 Sci Fi Movie Trailer Template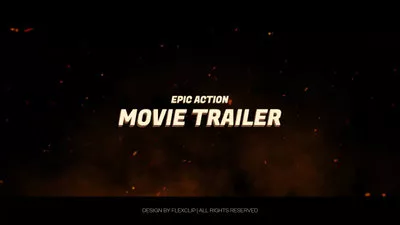 Epic Action Movie Trailer Game Cinematic Future
Suspense Trailer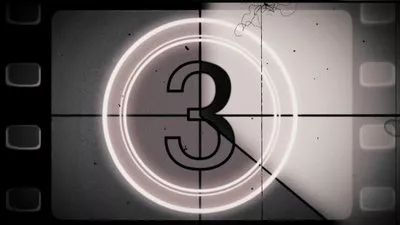 Suspense Thriller Zombie Film Movie Trailer
Personal Movie Trailers for Fun
Want to make a fun video trailer to tease a personal film about a holiday travel or make a movie trailer as a set-up for an invitation to a party? The following templates can inspire and help you make one with ease.
Film Style Wonderful Travel
Summer Travel Seaside Vlog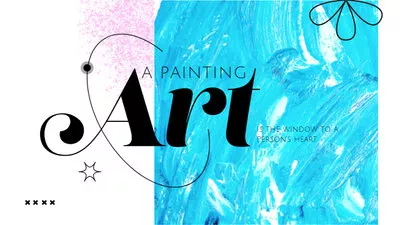 Art Craft Gallery Invite
Ocean Adventure Movie Trailer
Part 2 How to Make a Movie Trailer
Making a movie trailer is a long and complicated learning process for students or someone looking to prepare for a cinema career. But if you're only trying to make a personal trailer video for fun or a short trailer video for a school project, there's no need to go to film school! All these and more can be done with the right movie trailer maker and a few good editing tricks. Here's how.
Step 1 Select your footage
The first step is to select your movie trailer footage - pick the scenes that will go into your trailer. Keep in mind that the goal of your trailer is to tease the viewers and leave them wanting more, so you need to include some conflict scenes and show some of the most visually compelling shots in the trailer, and be careful not to use anything that gives away too much of the plot of your film.
Step 2 Cut and edit the movie trailer
Once your footage is ready, it's time to cut and edit them into a stunning trailer video.
Editing makes your trailer blossom! There are millions of options, like iMovie, Davinci, and Final Cut, for you to edit your trailer, but they can be expensive and hard to catch up for those who are new to video editing.
We recommend FlexClip, a powerful online video editor that helps you make excellent trailer videos. With only a few steps, you can make cool trailer video edits in FlexClip.
Add your trailer footage to the Media section and apply the video to the timeline. Then use the basic tools to trim, cut out the unwanted parts, zoom in/out, change video speed, and make any raw edits on the footage.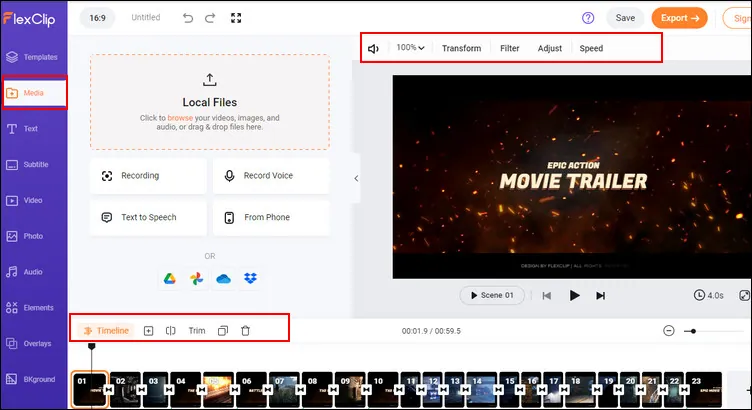 Image Board: Make a Movie Trailer Online Free with FlexClip - Add Footage
Step 3 Include text graphic
It's important to add the text graphic in your movie trailer. Like a title card, the text graphic can help you tell the story or highlight the conflict and then draw the audience into your story, tone, and mood.
FlexClip offers various text effects and pre-made text graphic templates for you to choose from and customize with kinds of options, like color, font, and animation, to make bold on-screen text graphics to supercharge your movie trailer.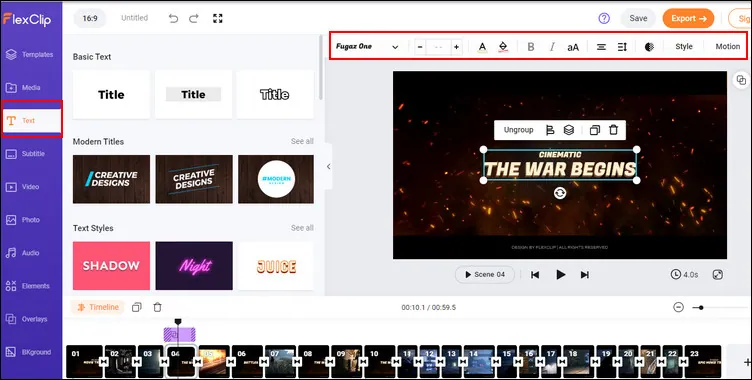 Image Board: Make a Movie Trailer Online Free with FlexClip - Text Graphic
Step 4 Add movie trailer voice
The movie trailer voice is another important feature helping you enhance the happening in the footage. This can be achieved by recording a live voice-over directly with FlexClip's voiceover recording tool.
Shy to use your own voice? FlexClip has a powerful AI text-to-speech tool that can help you convert text to realistic movie trailer voice and blend it into your movie trailer.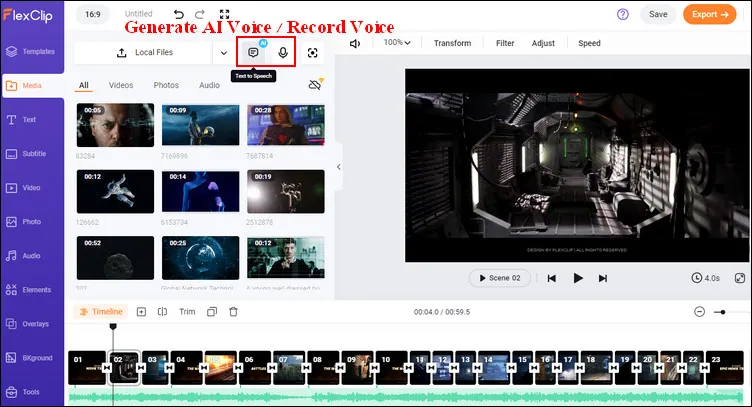 Image Board: Make a Movie Trailer Online Free with FlexClip - Voice
Step 5 Add music and sound effects
One of the key ways in which trailers capture the audience's attention is to pick the right music and sound effects. A great movie trailer can't go without great music and sound effects!
FlexClip's Audio library offers 74,000+ royalty-free music tracks and sound effects for your movie trailer, and you can directly pick one here.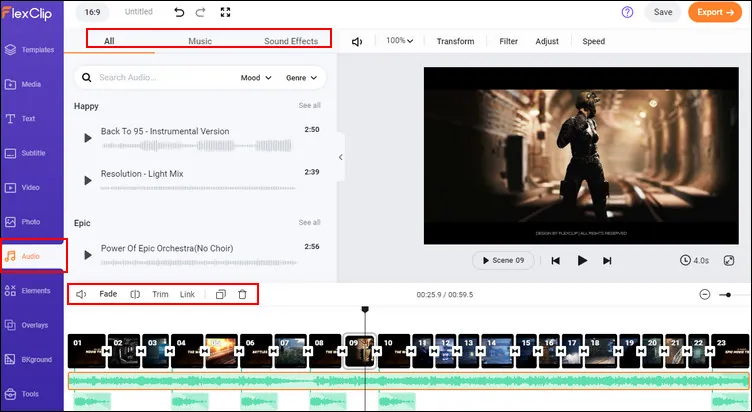 Image Board: Make a Movie Trailer Online Free with FlexClip - Music
Have your own song in your hands? There is a quick option for you to upload your audio track and apply it to your trailer video.
Of course, FlexClip allows you to layer multiple audio files to create depth and unique vibes for your trailer. Once added, you can trim, split and adjust the audio's volume and add fade in/out effect.
Step 6 Export and share
Done with the editing on your movie trailer? You can now preview your project and check the final effect.
Once satisfied, save the 1080P MP4 video to your PC or directly share it to YouTube, Google Drive, One Drive, Dropbox, or even TikTok; a clickable share link is also available for your blogs, newsletters, or other repurposings.
Final Words
Well, that's it! Whether you are looking into how to make a movie trailer as a fun personal project, for a school project, or for a short film you are looking to release, this guide has you on your way. Just start your creation now and have a happy journey!