As the holiday season approaches, spreading Christmas cheer becomes even more important. What better way to do so than through fun and engaging Merry Christmas GIFs?
Whether you're reminiscing about cherished memories, wishing afar or simply seeking an outlet for your festive enthusiasm, a Christmas GIF will be your go-to companion to spread holiday cheer in an instant!
So, join us as we explore the realms of creativity and discover the ultimate Christmas GIF maker to edit and create a heartfelt Merry Christmas GIF, perfect for bringing alive the spirit of Christmas like never before.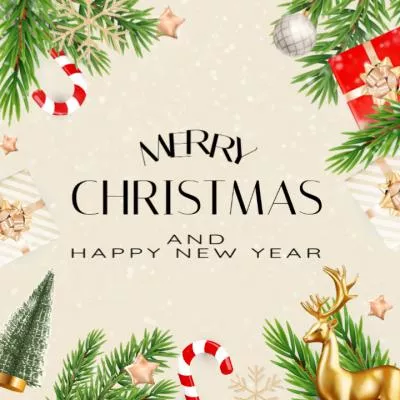 Christmas Holiday Party New Year Realtor Card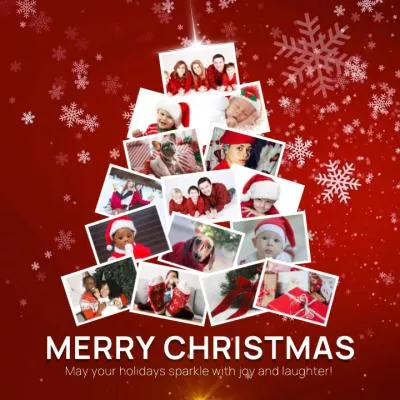 Red Christmas Tree Snow New Year Photo Collage Slideshow Post
Golden Christmas Light Happy New Year Tree Photo Collage Slideshow Greeting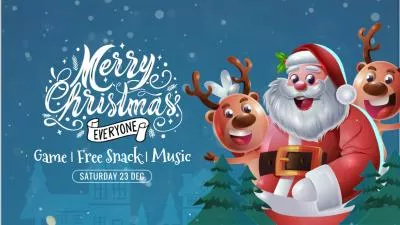 Blue Snow Cute Santa Merry Christmas Bar Party Invite Intro
Create Video Faster with FlexClip's Pre-Made Templates →
Start from Scratch Easily with FlexClip's Online Video Maker →
FlexClip: The Best Christmas GIF Maker to Create/Edit a Merry Christmas GIF
With the numerous Christmas GIF maker tools available online, it's hard to decide what to choose best, especially for first-timers. So, here, we'll introduce FlexClip to you for making your Merry Christmas GIF. It is an amazing online video editor that is very user-friendly and has numerous creative features to use. Aside from video content, FlexClip is also the ultimate choice of many professional animated GIF makers. So if you're looking for the best tool to use in creating your Merry Christmas GIFs, FlexClip is the answer!
As an exceptional Merry Christmas GIF maker, FlexClip can help you edit and create a heartfelt Christmas GIF that bring the joy and festivity of the holiday season to life. With an impressive range of features, a wealth of free templates, and user-friendly interface, it allows you to create stunning Merry Christmas GIFs in just a few simple steps.
How to Create a Festive Christmas Video in Minutes | FlexClip Tutorial
Best Features to Make a Merry Christmas GIF
1. Pre-made templates to help you get started easily
With FlexClip, you can select from a collection of professionally-designed templates specifically tailored for Christmas and drag and drop your Merry Christmas footage, change the text, and customize them to create personalized funny Christmas GIFs quickly.
3d Red Style Merry Christmas Party Invitation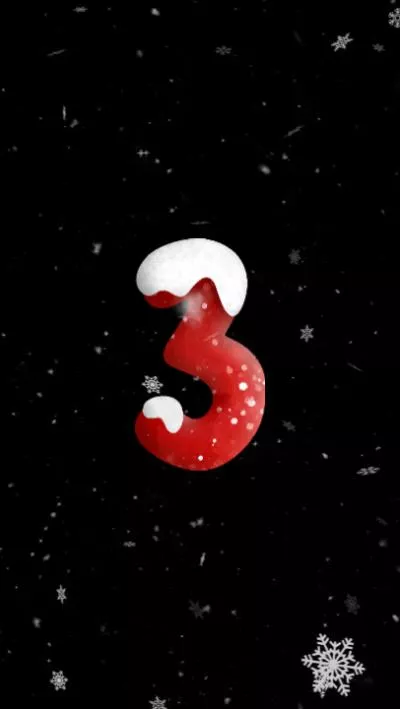 Christmas Jingle Bells Countdown Cut To Beat Rhythm Slideshow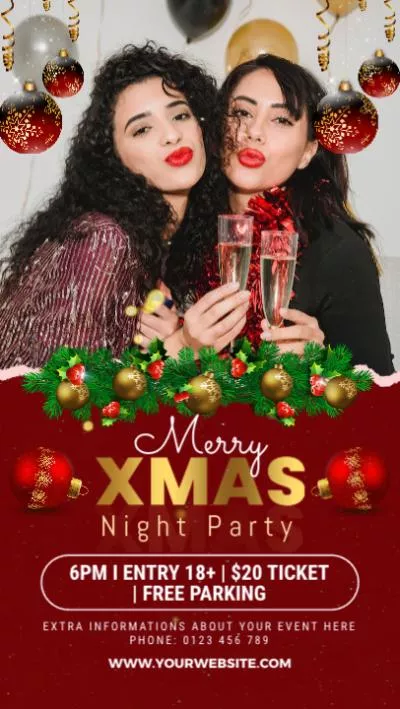 Merry Christmas Celebration Night Party Instagram Facebook Story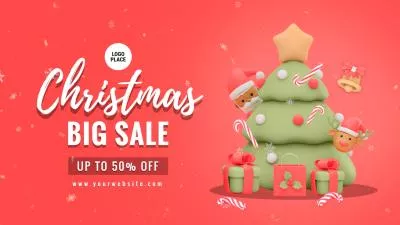 3d Red Green Snow Merry Christmas Holiday Sale Promo Banner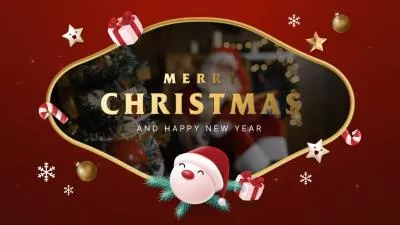 Merry Christmas Festive Greeting Cards Slideshow
2. Easily convert any photos, videos to a Merry Christmas GIF
Surely, you have several photos and videos in your gallery that you would like to use in creating your Christmas GIFs. With FlexClip, it's easy to convert your preferred photos and videos to a Christmas GIF instantly with no hassle. And if you like to add Christmas music or sound to your project, FlexClip has got you covered!
3. Rich GIPHY GIFs ready to be edited for your Christmas GIF
If you prefer simple GIF greetings, you can just choose among several ready-to-use GIPHY GIFs in FlexClip. You can also edit and customize them by adding text animation, changing face, adding frames or overlays, etc., to achieve the Christmas GIF design you like.
4. No download, no watermark
One of the best things about FlexClip is you don't need to download it before using it. Also, unlike other online editing platforms online, Flexclip is FREE. Therefore, you can confidently save your output the Christmas GIF without worrying about watermarks.
How to Make a Merry Christmas GIF with FlexClip
Step 1 Go to FlexClip Editor Directly or Start with a Template
Go to the FlexClip editor simply by clicking the Get Started Now button below. Also, you can view its plenty of pre-made templates for some inspiration and start making your Christmas GIF easily.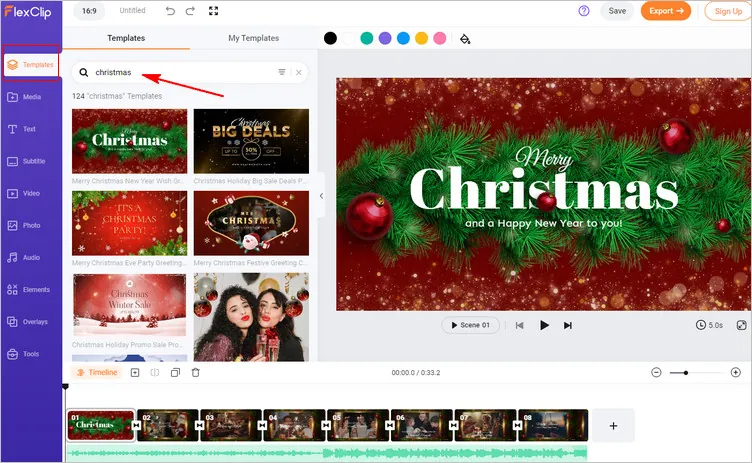 Image Board: Make an Animated Christmas GIF - Export
Step 2 Search/Upload Your Preferred to Create the Christmas GIF
Click the "Video" icon located on the left side of the screen and search for your desired video. For more relevant results, you can just enter keywords such as "Christmas", "Holiday Greetings", "Christmas tree", "Santa Claus" and more.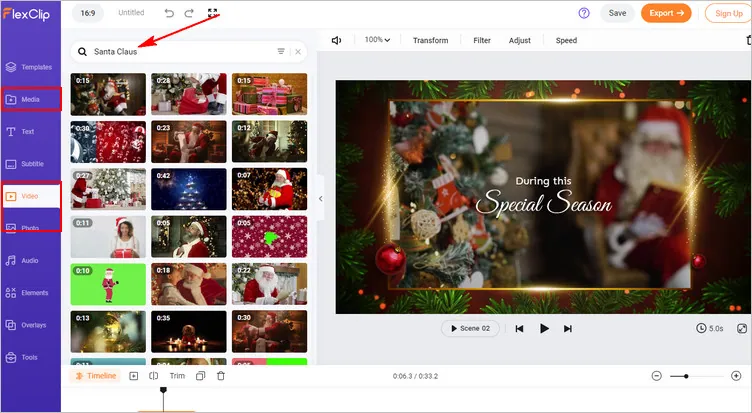 Image Board: Make an Animated Christmas GIF - Add Footage
If you prefer your own Christmas photos or clips, you can upload them in the Media section. And lastly, you can also go the the Photo section to find some Christmasy images and even animated GIFs to add in your Merry Christmas GIF.
Get your media ready? You can trim the video and achieve the exact frames you want and also use the editing tool on the top menu to edit the clip, add filter, adjust the brightness, flip or rotate it, etc.
Step 3 Customize the Christmas GIF
Once you are satisfied with the video clip, you can now continue with customizing your Merry Christmas GIF. There are lots of available animations to choose from and other editing features such as fonts, color, alignment, duration, motion, and styles.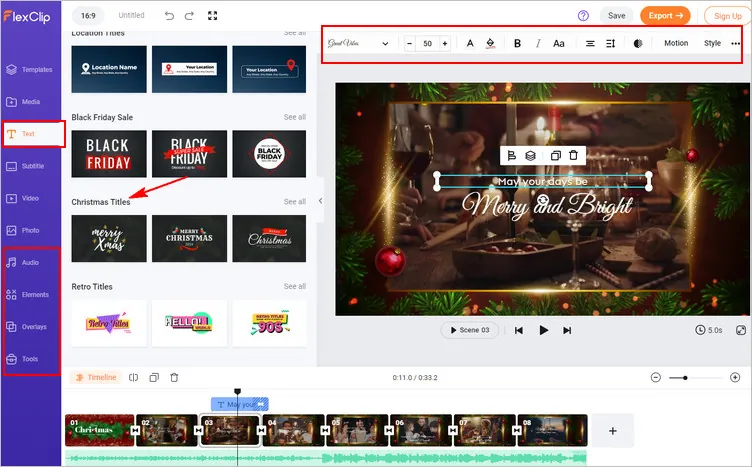 Image Board: Make an Animated Christmas GIF - Customize
If you love emojis and cute emoticons, you can also add some to your video simply by check the Elements library. Want to Merry Christmas GIF with sound? You can go to the Audio section to pick some funny sound effects and Christmasy music for your project.
Step 4 Preview and Export the Merry Christmas GIF
Once you done the editing, you can preview and export your GIF directly. FlexClip understands that some users have different preferred resolutions and FPS. And yes, you can also customize yours and directly download the GIF to your personal computer.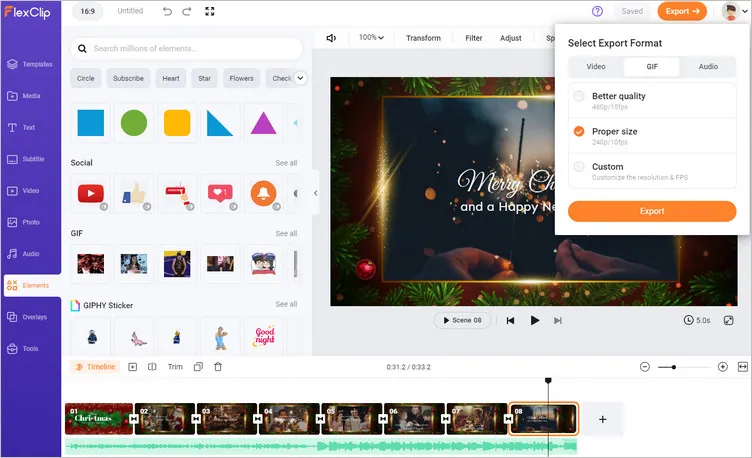 Image Board: Make an Animated Christmas GIF - Export
Want to include the audio or sound effect in your project, you can choose to export it as the MP4. For quickly sharing on your social channel, you can use the social share feature of FlexClip to share your Christmas GIF to YouTube or TikTok in clicks.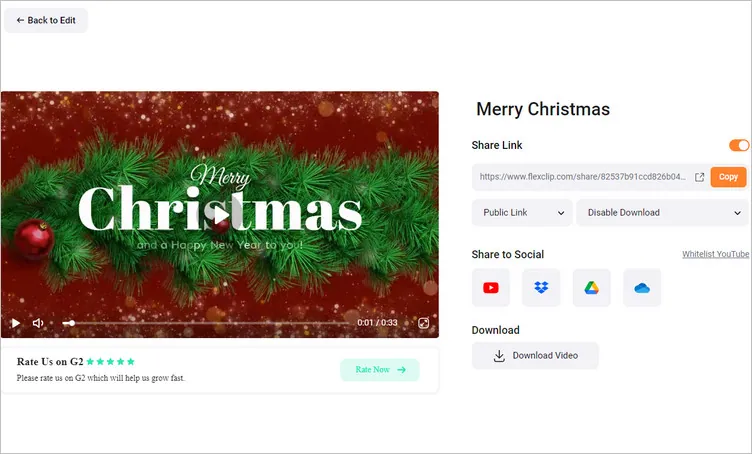 Image Board: Make an Animated Christmas GIF - Save and Share as MP4
Final Words
It's the season to share love and joy. Have you already planned how you can make traditional Christmas greetings more unique and personalized? Create a creative Merry Christmas GIF for your loved ones this year! You just need to follow the easy steps mentioned above and let FlexClip level up your typical holiday greetings. It's an easy-to-use and convenient Christmas GIF maker, and you can create as many GIFs as possible anytime you want. Plus you don't need to spend money because it's FREE! Give it a try!