A great sizzle reel uses video, audio, and refined texts to highlight your expertise in a niche and effectively pitches your ideas to clients, investors, and executives, and wins them over to hire you to join their business project.
So, whether you are about to attend an audition before a casting director or present your photography or videography portfolio to an advertising executive, making a gripping sizzle reel can be a stepping stone to getting the part.
In this post, we will walk you through what makes a great sizzle reel and how to use a free online sizzle reel editor and its sizzle reel templates and royalty-free stock assets to make a winning sizzle reel in minutes.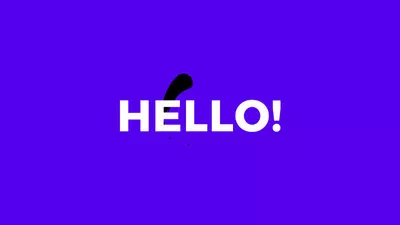 Web Designer Resume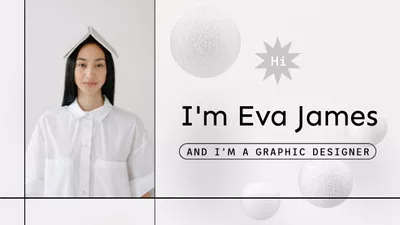 Student Internship Resume
Here is what you will learn:
What Is a Sizzle Reel
A sizzle reel, also known as a demo reel, a promo video, a video pitch, a video portfolio, or a teaser, is a highly-crystalized 2-5 min video that uses videos, music, photos, and carefully-planned words to display your know-how, experience or plans to win the favor of a client, an investor, an executive or a director and successfully join their project.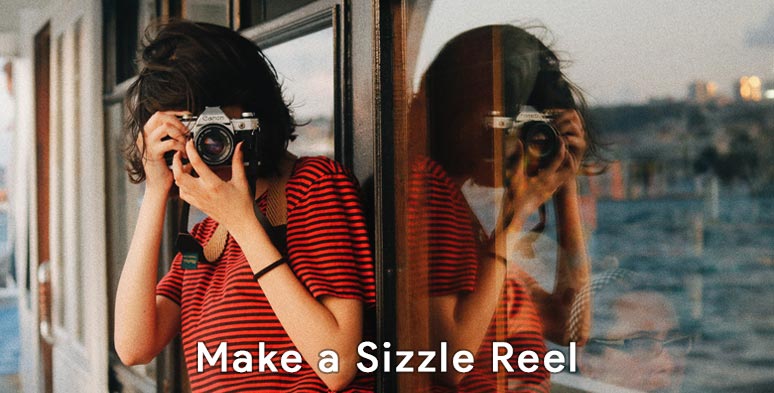 Make a sizzle reel to win your clients
Who Needs to Make a Sizzle Reel:
Actors or actresses can make a sizzle reel to prove their on-camera performance.
Photographers, videographers and advertisers, dancers, etc. can use a sizzle reel to showcase their award-winning works and cooperations with the current big brands.
Individuals like a Vlogger, a filmmaker, etc. create a sizzle reel to pitch their ideas and win the prospect of an investment from the executives of a TV network, etc.
YouTubers, bloggers, Instagrammers, etc, make a sizzle reel and upload it to your channel and homepage as a branding video for viewers and potential leads to know you and your services.
Sizzle Reels VS Demo Reels VS Trailers
Compared with a demo reel which mainly serves as a video portfolio of an actor or videographer, a sizzle reel has wider application, including fundraising and corporate image video and website video, presentations, etc. While a trailer often refers to a preview or an ad of an upcoming movie or TV series.
What Makes a Great Sizzle Reel
Although using a sizzle reel is a proven way to impress your clients and investors with your brand and expertise, an ill-made sizzle reel may also cause irreversible damage to your spotless reputation. So, before we come to the editing of your sizzles, let's check out these 6 essentials for making a great sizzle reel.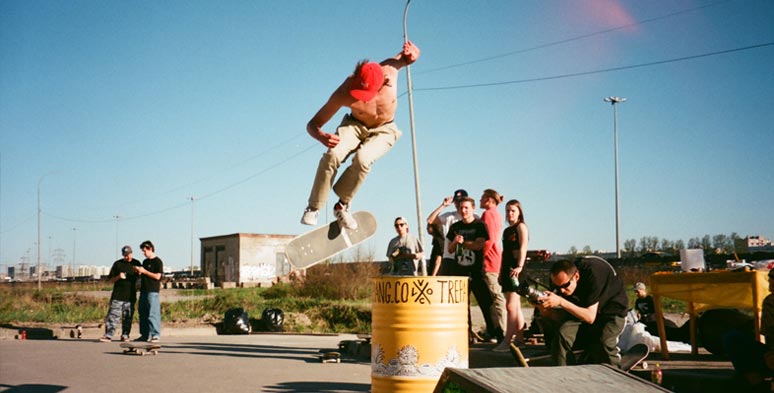 Ingredients for making a great sizzle reel
1. Know Your Target Audience
A sizzle reel is never made for self-enjoyment or bragging. You need to consider what your clients, investors, and executives' taste and aesthetics are and what your experience and skills they need for their project.
You may check the branding videos, previous works on their official websites, or their business partners and consult friends in the field to get a rough idea of their tastes and expectation. And then prepare the video footage and edit accordingly.
Besides, never use the same sizzle reel for different clients.
2. Craft the Content
Though a typical sizzle reel only lasts a couple of minutes, you can't be too careful when shaping an engaging sizzle. Storytelling is a great way to grab one's attention. Draw a storyboard to find your narrative thread and combine video and music to add pace and rhythm to your sizzle reel.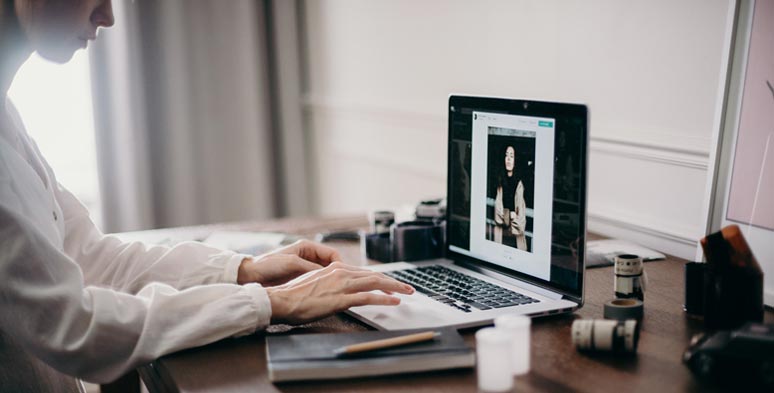 Make your sizzle reel sizzle
Make sure some key moments hit on certain music beats or sound effects. And only high-definition and high-res video footage and photos, and audio assets for making a sizzle reel.
If your job is part of a big project, use subtitles to clearly spot your efforts and contribution to the whole team. Check 4 great ways to add subtitles to a video.
3. Avoid Unwanted Troubles
A sizzle reel is a public relations video, mostly published online. So, you certainly don't wanna have copyright issues. In this case, it's better to use non-copyrighted video assets.
If you can't afford to hire a professional camera crew to shoot a sizzle reel for you and the time to google random low-quality video and photo assets online, a great solution is to use FlexClip, a free and versatile online sizzle reel editor, where you can access to its 4M+ royalty-free stock assets, including videos, photos, and audio and tons of handy video tools to edit your sizzle reels in one place.
Use FlexClip's vast royalty-free video assets
In the later part of the article, we will walk you through how to create a compelling sizzle reel with FlexClip's free sizzle reel video templates and video assets. So, do stay tuned.
4. Cut to the Chase
With so many candidates to gauge, executives won't have the patience to watch a lengthy and mundane sizzle reel. 1-2 minutes would be the best duration for a compelling sizzle reel.
If the first 30 secs of your sizzle can't impress your clients, the prospect of getting the offer would be drastically diminished. So, if your finished sizzle reel is more than 5 minutes, do sit down and discuss with your friends and revise.
Remember, a sizzle reel never means to show the whole package but only highlights your capacity, vision, and style for your clients.
5. Use Strong CTA
As a lightweight promo video, a sizzle reel should end with a pure display of your skills and experience. Otherwise, people will easily forget who you are and have no way to reach you.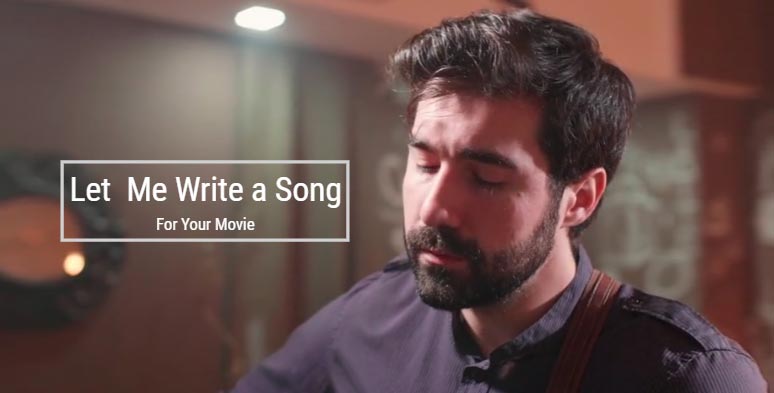 Use strong call-to-action words to guide the viewers
To create a winning sizzle reel, do add clear and strong call-to-action words or elements in the video. It could be previous client's testimonials, a search bar animation with your website's URL, or your email address, or clear next-step instructions like "call me now to discuss your project or role", etc.
6. Put the Icing on the Cake
Apart from having great content, you need to add the icing on the cake.
If you post the sizzle reel on YouTube, don't forget to make a custom thumbnail and write great copywriting; if you present the sizzle reel to your clients in-person via a USB, do pack it up as a precious gift. This will show your deep respect for the clients and sincerity for this cooperation opportunity. Make YouTube videos with templates.
For posting your sizzle reels on your home page, you may design a new layout or template for the video, etc.
How to Make a Winning Sizzle Reel by FlexClip
For most start-up companies or freelancers, hiring a professional camera crew to film and edit your sizzle reel is not a practical option. So, a great workaround to create compelling sizzle reels is by using FlexClip online sizzle reel video editor, with no design and editing experience and download needed.
Use FlexClip sizzle reel editor to create sizzling sizzle reels
Why You Will Love Using FlexClip Sizzle Reel Editor
You can select from extensive designer-made and fully-customizable
sizzle reel templates
and drag and drop your video elements on the intuitive timeline to customize a professional sizzle reel that wows your future boss.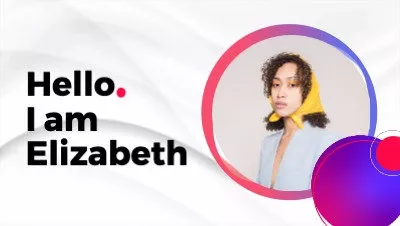 Graduate Resume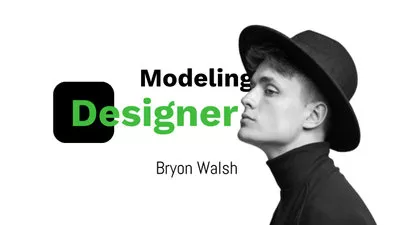 Video Resume
Freelance Graphic Designer Resume
Makeup Artist Portfolio
You may also access 4M+ high-quality and royalty-free stock assets, including music,
sound effects
, photos, videos, GIFs, illustrations, dynamic elements, etc. which makes your edits 10x faster and avoid potential copyright issues.
Besides, a wide array of user-friendly
image and video tools
and effects, like image background remover, picture-in-picture effects, trendy
liquid transitions
, speed controls, trimmer, crop masks, text animations, etc. will fuel your creativity to create scroll-stopping sizzle reels.
Here is how to use FlexClip's free sizzle reel templates to create a winning sizzle reel in minutes:
Step 1
Select a free sizzle reel template, preview it and click the Customize button.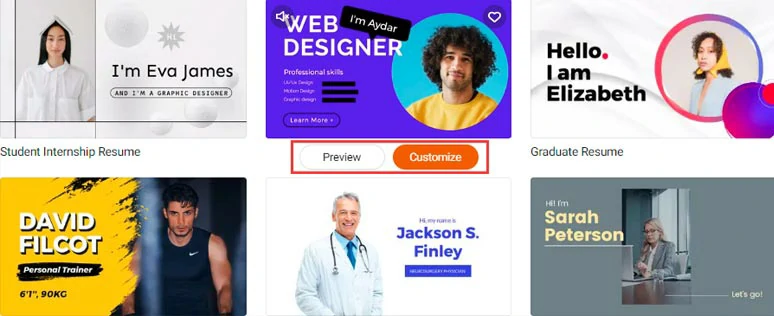 Select a free sizzle reel video template.
Step 2
Upload your video assets to FlexClip from your PC or phone.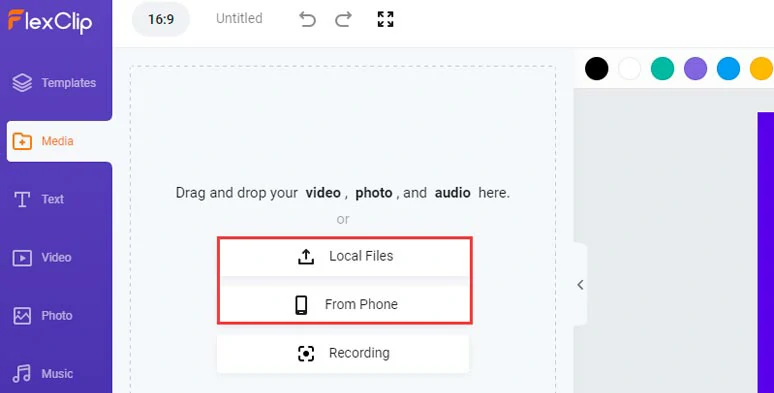 Upload your profile photos, footage, and audio files to FlexClip.
Step 3
Swap premade videos and photos with yours.
Drag and drop your photos or clips to replace the premade images, videos, and video background in the template. If your photos or footage are a bit too dark, you can click the Adjust tool to brighten the video or color-grade it. You may also add other clips to the timeline and trim, split or reorder the sequence by easy drag and drop.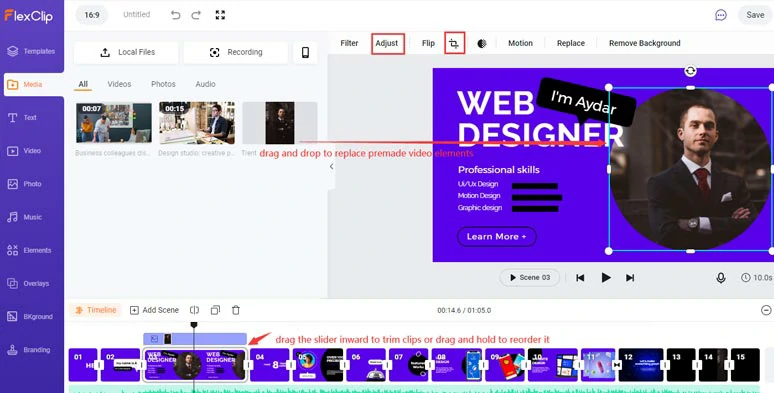 Replace pre-made video elements with yours and trim and split clips.
Step 4
Customize texts and text animations.
Double-click a premade text > type in your text > customize the text styles, font, color, size, spacing, layer, opacity, etc. Then click the Motion tool and select a text animation, such as typewriter, bounce, glitter, stomp, flicking neon texts, etc. to animate the text to your liking. The speed and duration of the text animation are also customizable.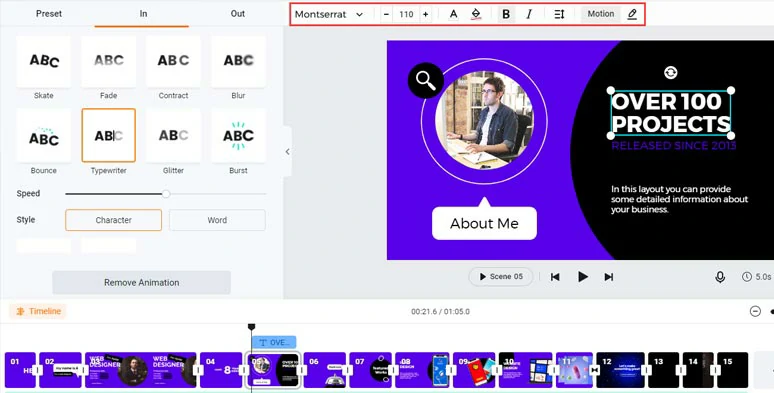 Type in your texts, and customize the text styles and text animations.
Or another trick is to click the Text tab and scroll down to browse through more readymade text animations like a lower third, social media, minimal titles, profiles, callout titles, search bar, quotes, location titles, speech bubbles, etc., and drag and drop to make it yours.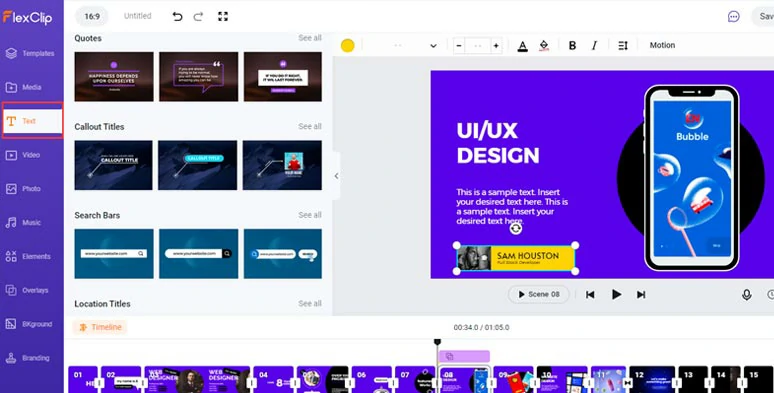 Use more custom text animations from the Text tab for your sizzle reel.
Step 5
Use picture-in-picture to add B rolls.
You can click the picture-in-picture tool to add a video or multiple photos into one video scene to offer testimonials of your expertise, display any rewards and collected works in your niche. Then effortlessly animate the image/video with one click in the Motion tool.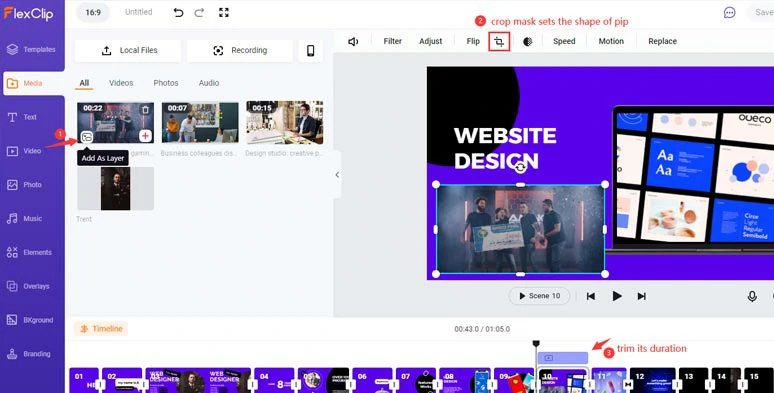 Add footage of rewards as picture-in-picture to show your expertise in your sizzle reel.
Step 6
Enhance the sizzle reel with more video effects.
Click the in-between area between two clips to add a custom video transition, such as the stylish liquid transition, rotation, zoom-in, etc., or click the Element tab and spice up your sizzle reel with trendy dynamic elements, like call-to-action email animation, shapes, social media logos, illustrations, etc. Feel free to get your creative juices flowing.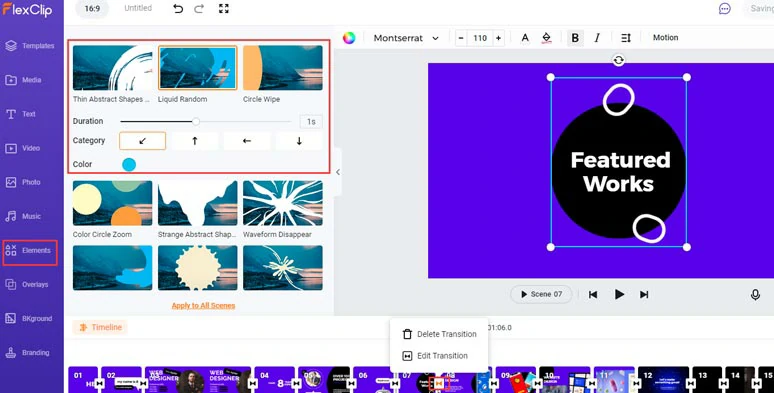 Add trendy liquid transitions and other dynamic elements to make your sizzle reel sizzling.
Step 7
Add royalty-free music and sound effects to the sizzle reel.
Music is essential to adding rhythm and emotions to the sizzle reel. Click the Music tab and you may add multiple music and sound effects to the audio tracks and move the playhead to cut to the beat. Audio fade in/out effect is also available.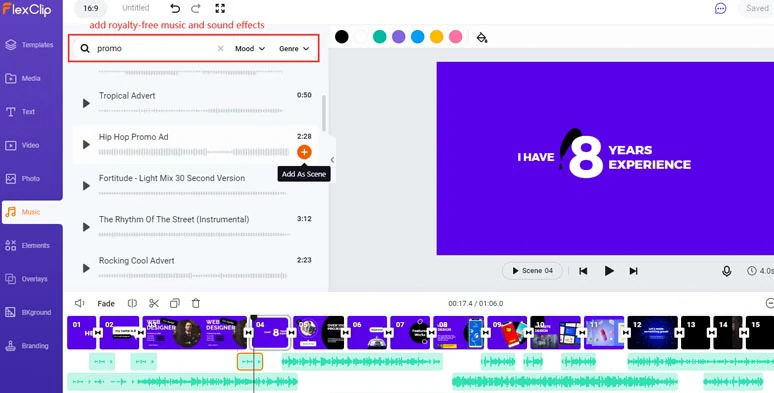 Add royalty-free music and sound effects to your sizzle reel and cut to the beat.
Step 8
Preview and share.
Done with the editing. Click the Export button to directly download the 1080P video to your local PC or share it to YouTube, Google Drive, and Dropbox. Besides, a clickable like and embed code are also available. So you can share it with friends for feedback or repurpose it like blogging, etc.
FAQs about Making Sizzle Reels
1. How long should a sizzle reel be?
Given the short attention span of people, a great sizzle reel often lasts for 1-2 minutes. The content of a sizzle reel should be high-refined, focusing on displaying your expertise, experience, achievements, and rewards that are exactly needed for the project you're applying for. Do plan ahead and keep it short and punchy.
2. Sizzle reel vs trailer, any difference?
A trailer is a preview of a new film or TV show that offers viewers a glimpse of the film and often leaves a hook for the viewer. Whereas, a sizzle reel is a short video highlighting your expertise, previous working experience as an actor, photographer, editor, etc., and serves as proof to show if you are qualified to join a team or a project.
3. What is the best way to create a sizzle reel?
For most freelancers or content creators, using the free and custom sizzle reel templates offered by FlexClip to create a great sizzle reel is the easiest and more viable option.
If you are an actor/actress or a photographer with a decent budget, hiring a professional camera crew and post-production team can yield better results. But, the cost and back-and-forth communication will also be another issue to consider.
Now, It's Your Move
Hopefully, you can benefit from our expert tips to make a winning sizzle reel and enjoy editing sizzle reel with FlexClip's free sizzle reel video templates and royalty-free stock assets. So, start making your first sizzle reel by FlexClip, now.