GIF stands for Graphics Interchange Format. It is a sequence of images that play in sequence, creating a feeling of moving. Now, GIFs are widely spread online, adding so much fun to suffering and online chatting.
Here lies a problem. You can find any GIFs online, but usually you can't find one that is cohesive to your webpage, PPT or your design work. Under this circumstance, you will need to make a GIF transparent.
With the right tool, you can easily remove a GIF's background. Here are the best solutions. Check them out!
Also Read: How to Create an Excellent GIF >
Best Tools to Make a GIF Transparent
1. Onlinegiftools
Onlinegiftools's GIF background remover helps you remove the background of GIF animations. Once you uploaded a GIF, it will automatically detect the background color and remove it. As for multi-tone background, you can also set the color tone matching percentage in GIF Background Remover Options. Before downloading, you are allowed to preview the GIF frame by frame. The downloading will only takes a few seconds. No watermark will be added. No subscriptions or download required.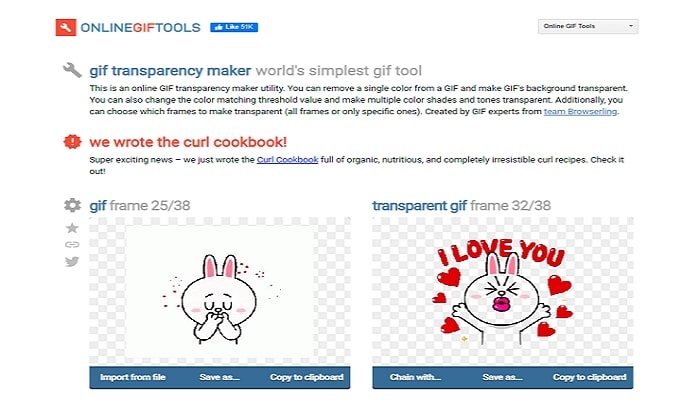 Make GIF Transparent - Onlinegiftools
2. Ezgif
Ezgif is a renowned online GIF editor. It either deletes all background color from each frame before you creating a GIF or replaces the GIF's solid background color with transparency. That's to say, if you have a GIF with multiple background colors, Ezgif may not be the right GIF background remover for you. Instead of transparency, Ezgif can also replace a GIF's background with a different color. Give it a try!
Last but not least, Ezgif also has loads of GIF editing tools like splitting, adding text, rotating. They are also worth trying.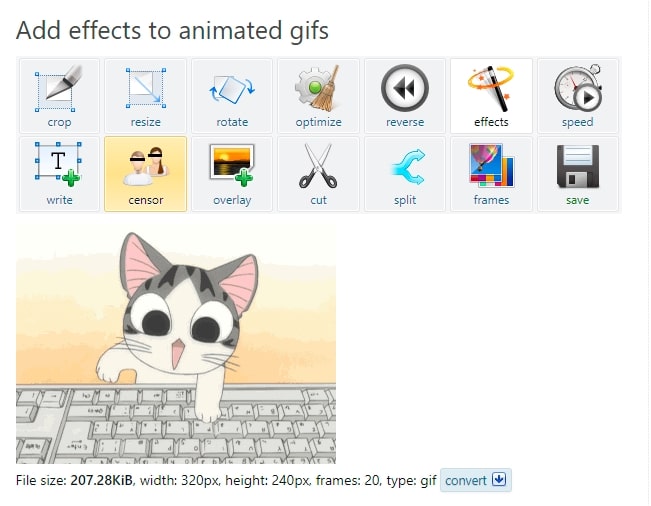 Make GIF Transparent - Ezgif
3. Unscreen
Unscreen removes GIF background 100% automatically. Upload any GIF, it will automatically detect the background color and removes it. No need to pick pixels, select colors, paint masks. If you install the plugin and process your video with Unscreen Pro, you will have the option to seamlessly upload the ZIP file to your video editing software like AE, PR.
Unscreen is free to use, but there will be a watermark on your GIF. Its subscription plan charges from $1.98 to $398 per video minute.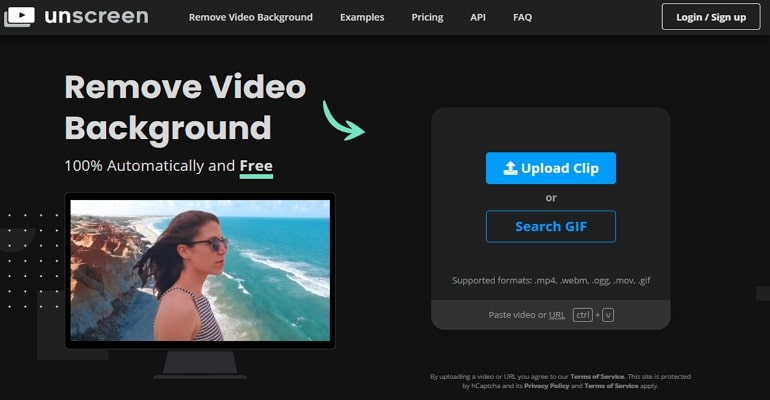 Make GIF Transparent - Unscreen
4. Online Image Editor
Online Image Editor, as its name suggests, is an image editor. In several clicks, it can make a transparent background. Please be noted that it can only remove a background color at a time.
To make the GIF background transparent, first upload, then select the Transparent Area. The color you clicked on will turn transparent.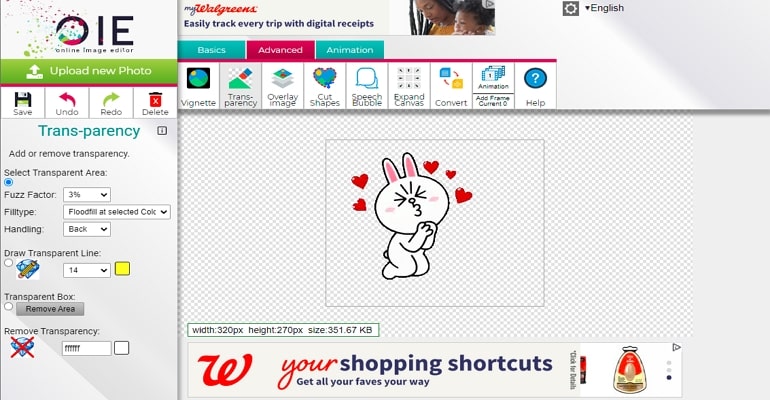 Make GIF Transparent - Online Image Editor
5. Kapwing
Kapwing is a video editor as well as a GIF background removal tool. You can isolate an item from the background and add a new one. The operation is also easy and simple. Upload your GIF to Kapwing, apply Remove Background effects and then download in clicks. Then you are free to set another picture and video as the GIF background.
It is free to use Kapwing's editing features, however, the background remove feature is premiere. You might need to subscribe.
Make GIF Transparent - Kapwing
6. Lunapic
Lunapic is an online free image editor. It supports GIFs as well. Once you select the GIF and upload, go to the Edit > Transparent Background. Click the background color and the background will be removed.
Lunapic is easy to operate just like any GIF background removers are. The downside of this tool is the processing speed. It could take long to apply any changes to the GIFs.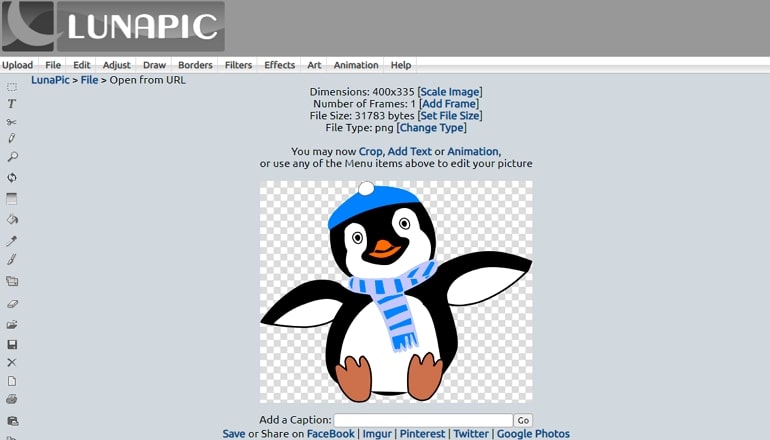 Make GIF Transparent - Lunapic
The Bottom Line
That's all for the 6 best tools to make a GIF transparent. Which tool is the best for you? Tell us via Facebook or YouTube. If you find this post helpful, please do share it with others.