Summary: Need to monitor your IP cameras on computer or smart phones? You're in the right place. Let's get 5 useful IP camera software here.
What is IP camera?
IP camera, or Internet Protocol camera, is a type of digital video camera that receives control data and sends image data via an IP network. They are commonly used for surveillance but they require no local recording device, only a local area network. Most IP cameras are web cameras, but the term IP camera usually applies only to those that can be directly accessed over a network connection, usually used for surveillance. (From Wikipedia)
Camera monitoring can be observed in real time through the mobile phone. This type is suitable for home, car and school, and it can be more convenient to understand the situation at home/school. Let's walk through this article and get 5 awesome IP camera software.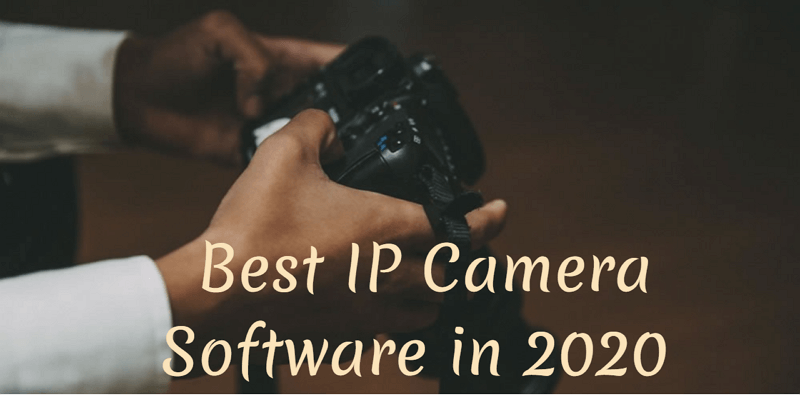 5 Best IP Camera Software in 2021
Also Read: 5 Best QuickTime Alternative for Windows/Mac.
Here's What You Will Learn:
5 Best IP Camera Software in 2021
1. Anycam
Supported OS: Windows
Anycam is an IP camera software that is compatible with all IP cameras. Anycam offers you an easy access to monitor multiple IP cameras simultaneously and it supports video recording on motion detection. It supports MJPEG / RTSP / RTMP (H.264 / MPEG-4) stream cameras and you can play the recordings stored on your computer with ease. Just try it for free and explore more!

5 Best IP Camera Software in 2021 - Anycam
2. Blue Iris
Supported OS: Windows, Mac, Android, iOS
Blue Iris is a video security & webcam software, which can keep an eye on your IP cameras at home, in car and in office. And it can use motion or audio sensing to trigger recording, and you can record continuously or periodically. It will receive alerts via loudspeaker, email, instant message, voice phone call or external program/script.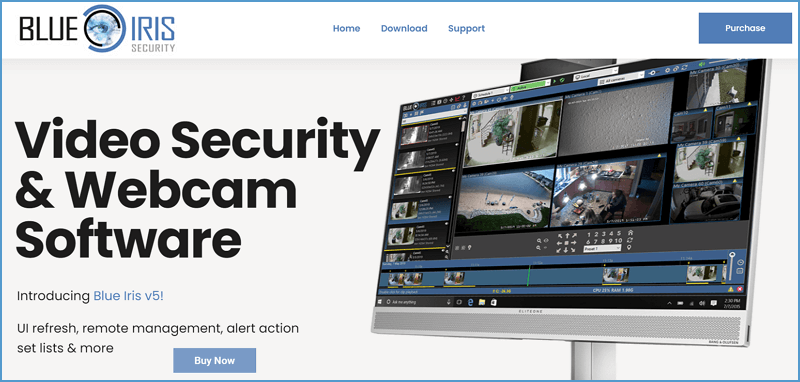 5 Best IP Camera Software in 2021 - Blue Iris
3. Security Eye
Supported OS: Windows
Security Eye is regarded as one of the most popular video surveillance software. It's perfect for home security, business monitoring, baby surveillance and pet monitoring on your Windows computer. It also supports video recording, task scheduling, alert via email/SMS, motion detecting and more.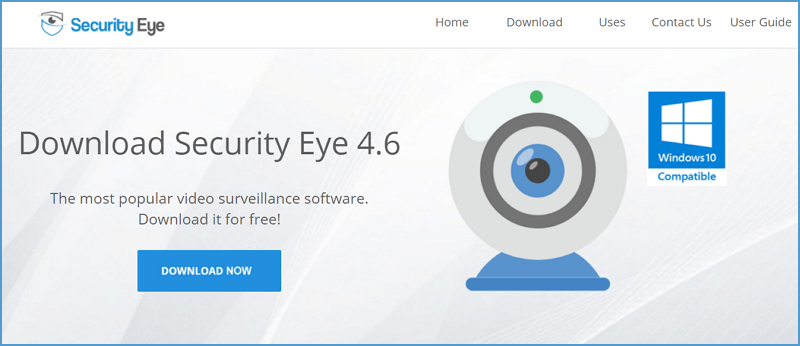 5 Best IP Camera Software in 2021 - Security Eye
4. Ivideon Server
Supported OS: Windows, Mac OS X, Linux, iOS, and Android
Ivideon Server is a cloud-based IP camera software, which can recognize your visitors' gender, age and even emotional state. It can count the number of people, and Ivideon is easy to set up, maintain, and scale, no matter how many locations you have. Just get this IP camera software to manage your cameras easily!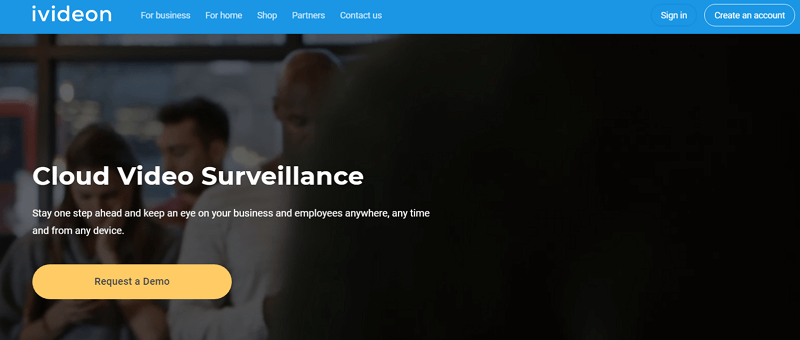 5 Best IP Camera Software in 2021 - Ivideon
5. Netcam Studio
Supported OS: Windows, iOS, Android
Netcam Studio is ready to protect what's precious to you in a safe way, which help you monitor kids at home, protect business, keep an eye on pets check the monitored area by simply connecting to the internet. It allows you to connect up to 64 IP cameras, and you can set your own rules to trigger internal or external actions. What's more, it also offers other features like permanent recording, automatic detection, automatic sync and more.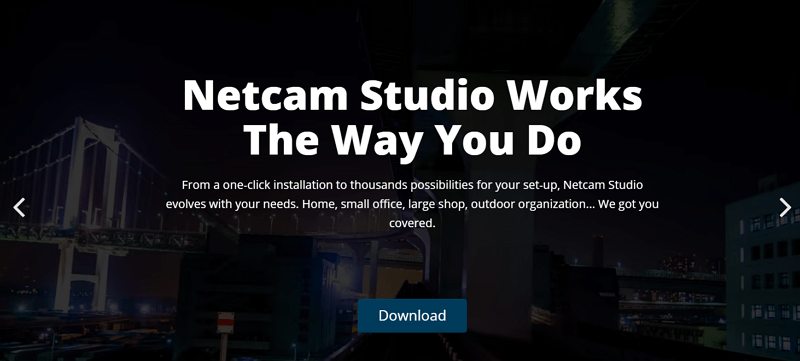 5 Best IP Camera Software in 2021 - Netcam Studio
How to Record Screen Online for Free
While viewing your IP camera from your computer, what if you want to record screen online right now? To record screen online easily, FlexClip screen recorder is strongly recommended for you. It's an online screen recorder that can help you record computer screen online within 2 steps.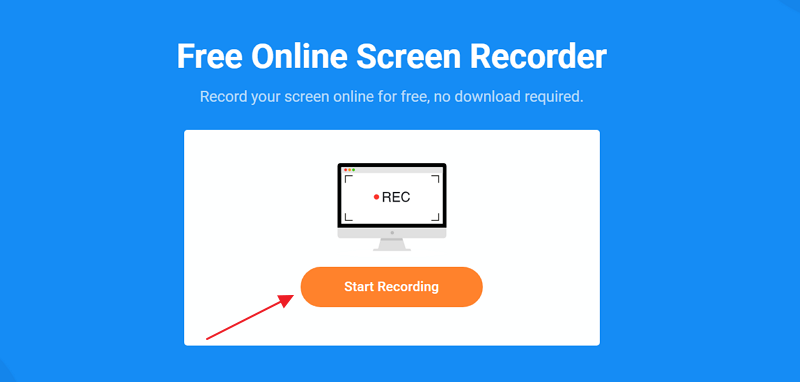 Launch FlexClip screen recorder
Step 2
Then choose a recording method and then choose the screen you want to record.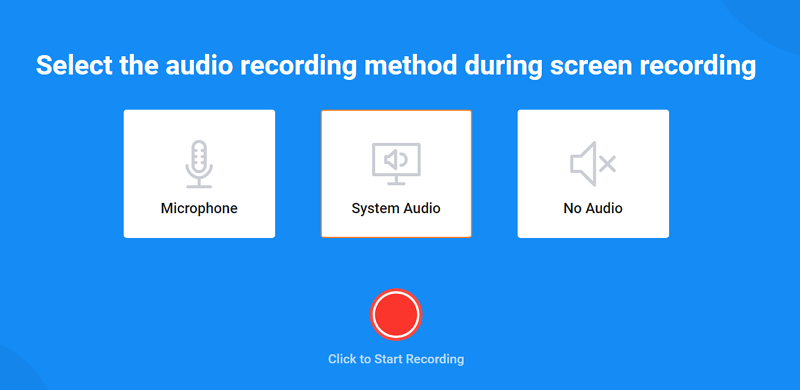 Customize recording settings
Final Thoughts
That's all about 5 best IP camera software in 2020 and we also introduced an online screen recorder named Open FlexClip screen recorder to help you record screen online easily! Also, FlexClip can help you edit videos online as well as make a video online with abundant templates! Just try it and get more!