Being one of the fastest-growing social media platforms, Instagram tends to have approximately more than one billion active users in a month and all around the globe. The recent ban on TikTok provided Instagram with the perfect opportunity to create an alternative for that. This led to Instagram introducing the new Reels feature that allowed users to shoot an enhanced short video clip by using the music catalog, effects, audio, and several other creative features of the app. Moreover, the Instagram Reel videos had the functionality to last longer than the usual Instagram Storytime interval – 24 hours.
Despite being the most feature-full app with high demand, many users have reported the issues of Instagram Reels not showing up or not working correctly. It is understandable that not being able to follow the trends and not being able to access any latest feature can be pretty frustrating for you. Therefore, we're here to provide you with a complete guide that can help you deal with the issue of Reels not showing up on Instagram.
How to Fix Instagram Reel Not Showing?
There may be many different reasons behind the Reels not showing up on your Instagram app, and since different problems require different solutions, here are the six most common fixes that may help solve your problem.
You may not be able to enjoy pro-level editing action in Microsoft Photos, but it is decent enough to allow the addition of multiple text in a video. Listed below are the steps that you are supposed to follow if you wish to add text to a video.
Fix 1: Update Instagram App
Since Instagram Reels is the latest feature, it comes along with the latest update of the app. If your app is not up-to-date, it might be a potential reason for the unavailability of the Reels feature. So, immediately update your Instagram app to the latest version from your App Store or Play Store.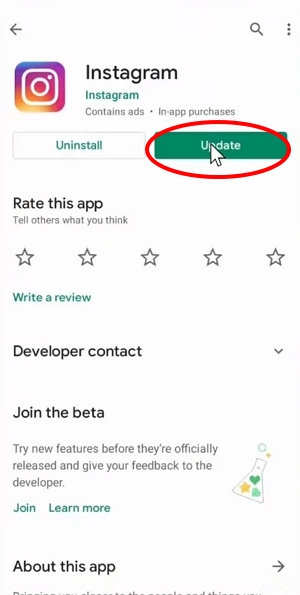 Image Board: Instagram Reels not Showing - Fix 1
Fix 2: Log Out and Then Log Back In
If you are using multiple Instagram accounts on the same app and your app is also up to date, but you're still unable to view the Reels feature, there is no need to fret as it could be some glitch that you can take care of immediately. All you need to do is to sign out of your account and then sign back in. Simple, isn't it?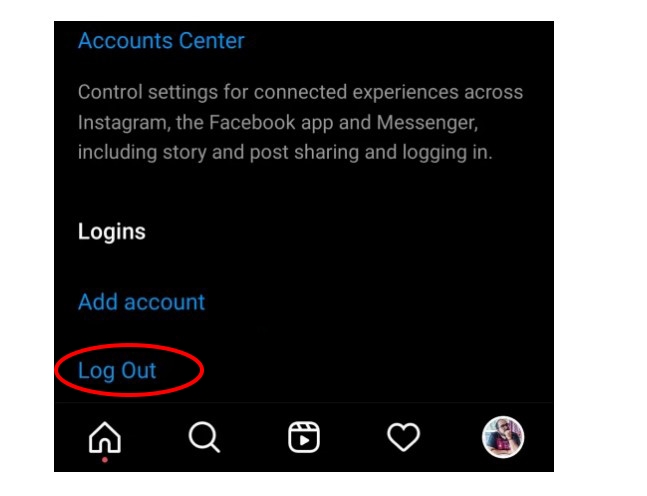 Image Board: Instagram Reels not Showing - Fix 2
Fix 3: Clear Cache
Sometimes, the cache that is accumulated over a certain period of time leads to a number of issues that also include the Reels feature not showing up. Clearing the cache after short time intervals is a potential hack to fix the issue of Reels not showing up. That being said, you don't need to worry that you might lose your data as all the data is backed up on the Instagram servers. You will have to log in to your account again after you've cleared your cache.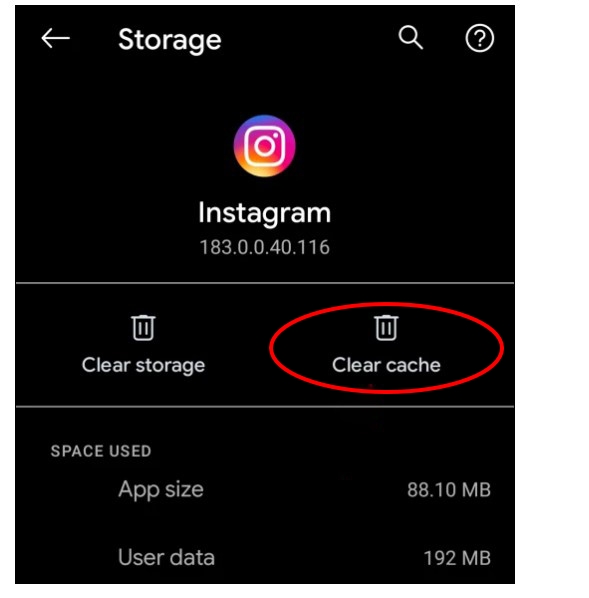 Image Board: Instagram Reels not Showing - Fix 3
Fix 4: Find Reels Inside the App
The Reels feature tends to appear in different spaces in the Instagram app. Notice the bottom center of the Instagram screen to locate the Reels tab, where you can have a look at the Reels from people all around the globe. Other than that, you can also visit any popular profile to find their Reel videos and see whether the Reels option is enabled on your account or not.
Fix 5: Get Instagram Beta Version
If you're among those individuals who are still unable to access the Reels feature inside your Instagram app, you have the option to install the Beta version of Instagram. Getting the Beta version of any app provides you with the opportunity to use the latest features of the app or even the upcoming features of the app. Try it out for yourself, who knows, and it might work out well for you.
Fix 6: Use VPN and Go to Other Regions
If none of the above fixes tend to work out for you, then it probably means that the Reels feature has not been made available in your region. Fret not, there is a hack for this issue as well. Install a VPN and go to any other region where the Reels feature is available, then you might be able to access it easily.
Bonus Tip: How to Create an Excellent Instagram Reel
Keeping up with the trends and creating aesthetic Reel videos may sound like a time-consuming task that would also require you to invest a lot of your time and effort into the process. Well, if you have the right tool to aid you, the process would be pretty simple.
FlexClip happens to be a fantastic and powerful video editor for you to create amazing Reels to impress your Instagram followers. Not only does it have a user-friendly and intuitive design which makes it pretty easy to use, but it also provides its users with many rich templates that take the editing game to a whole new level. To top it off, the app is absolutely amazing to use. Great, isn't it?
truth-and-lie
Check the guide of How to Create an Instagram Video > for more details.
Bottom line
Not being able to enjoy the latest features of a social media app is undoubtedly very frustrating for anyone who uses social media a lot. We hope that the fixes that we provided will help solve your problem of the Instagram Reels not working. So, what's the wait for then? Head over to your Instagram accounts and create and share fantastic Reels to impress your followers!