Memes are taking over the internet and Instagram is no exception. With funny pictures or videos accompanied by culturally-relevant captions, memes convey message in a humorous way thanks to their high shareability.
Want to create your own Instagram memes? You've come to the right place! We've compiled the three best Instagram meme makers for you to generate memes in multiple ways. Let's read it right now!
Free Video Meme Templates:
She Dumped Me Meme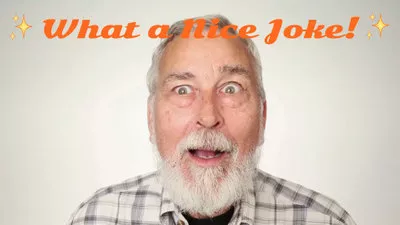 What a Nice Joke Meme
The Best Instagram Meme Maker Online - FlexClip
FlexClip, an excellent Instagram meme generator online, is the final choice for most Instagram meme lovers. The prominent feature is the abundant meme stock and professional editing tools, letting you create Instagram memes with great ease.
Moreover, if you need some inspiration, meme templates are here for help ranging from laser eye memes to trending video content. It's so user-friendly that everyone can create an incredible video meme in minutes, even for a novice.
How to Create Instagram Meme with FlexClip
Step 1: Upload your image or video files.
Click the Create a Video button below to enter the editor page, then upload your images and video files. Alternatively, pick a pre-built meme template to go ahead if necessary.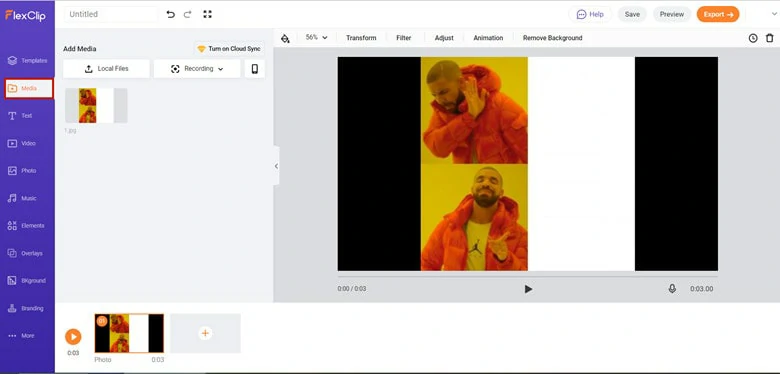 Upload Your Images to FlexClip
Step 2: Make it yours.
To begin with, add text in the appropriate place to get your memes to look as you want. FlexClip supports a variety of fonts, text effects and stickers to make your memes distinguishable.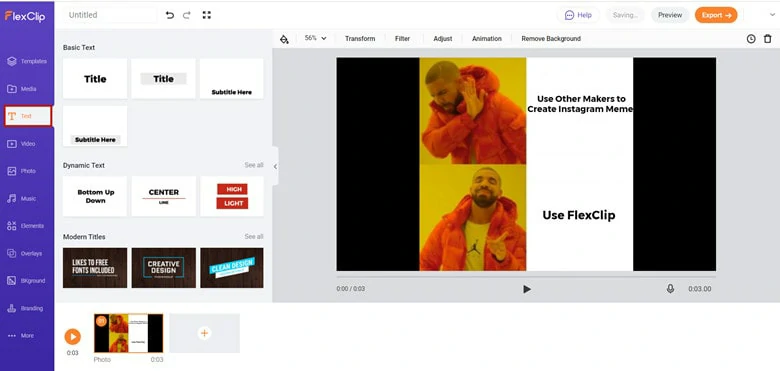 Customize the Image with Text
Step 3: Share to have fun.
When your memes are finished, click the Export the button to get the generated meme. Share your creation and enjoy it with your friends.
Professional Meme Maker App for Instagram Memes - Memes.Com & Memes Maker
Creating Instagram memes becomes easy for mobile phone users with Memes.Com & Memes Maker. With a few taps, you can add text to any pictures and share them with your friends. Besides, the exclusive stickers, tons of distortion effects and massive stock of current memes will take your memes to the next level. Apart from the intrusive ads and limited features, it's worth trying!
How to Make an Instagram Meme with Memes.Com & Memes Maker
Step 1
Make sure this application is installed on your device. If not, download it from your app store, then open it.
Step 2
Tap the + icon and upload the images you wish to use. Then add a caption and place it wherever you want. If you want the creation bursting with personality, apply
freestyle fonts
and special effects with ease.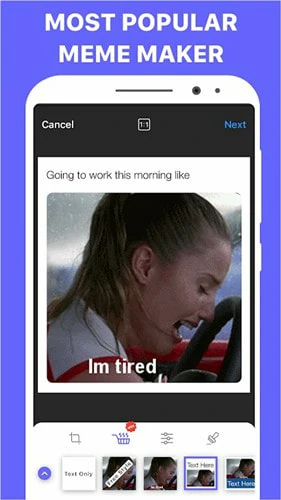 Customize to Make Your Memes
Step 3
Save and share your Instagram memes to let viewers laugh out once you get the satisfied results.
The Best Instagram Meme Maker on Mobile - Meme Generator
Meme Generator is ideal for creating hilarious memes on Instagram. On the one hand, it owns over 2000 gorgeous meme templates to meet your different needs. On the other hand, it has the ability to create your own, the flexibility to customize and the regular content update, offering full controls over the whole process. However, the fatal blow is the distracting ads and only a premium user can remove them.
Step 1
Download the Meme Generator to your phone and upload your images or choose a meme template to edit.
Step 2
Type the caption and add stickers to make it humorous. Besides, additional editing like flexible colors and image borders are also available here.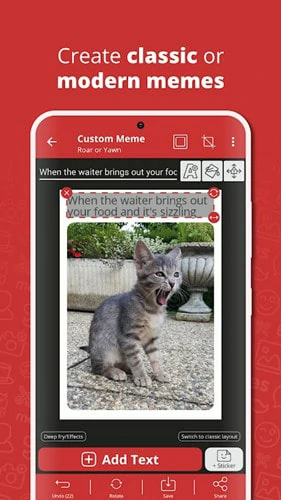 Add Text to Your Memes
Step 3
Now export the completed Instagram meme and share it to make your friends laugh out aloud.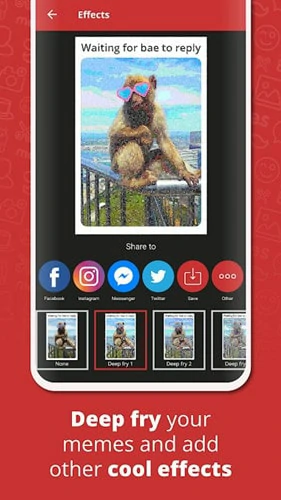 Share Your Memes with Friends
The Bottom Line
That's all Instagram meme makers to help you create memes online or with phones. FlexClip can not only act as an Instagram meme maker but also a powerful video editor. If you like this post, share it with your friends with ease.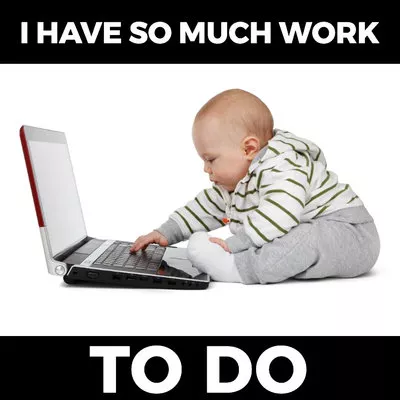 So Much Work to Do Meme
So Much Work to Do Meme