Unarguably, people are accustomed to recording every detail and trivia in their life with Instagram. A post with fancy pictures and suitable sentences thoroughly reveals your feeling at a certain moment. Apart from exquisite photos and stirring contents, there is another factor that promotes your visibility and improves the engagement rate.
As an old saying goes in China: The style is the man, which means that the types of your handwriting represent your disposition and characteristic. You may have noticed that many Instagram accounts use attractive fonts on their Instagram stories, which makes them distinguishable. Are you wondering how they change the font? How to get the appropriate font on behalf of you for your content? No worries, this is where the blog comes in to solve your bewilderment about how to get different fonts on Instagram stories.
Three Ways to Get Different Instagram Story Fonts
Way One: Get Different Fonts on Instagram
Instagram provides the in-built fonts to meet user's needs. When you create a new Instagram story, you can take advantage of several fonts to make a satisfying post. Obviously, it comes as a relief for anyone who wants to get different fonts for Instagram stories.
How to Change Fonts on Instagram Stories
Make sure your Instagram application is the latest version. If not, take the upgrade in advance. Then open Instagram and start a new story with photos or shooting live videos.
Step 2
Add text to your story
Think about the adaptive text you'll apply to the story. After that, tap the "Aa" in the top right corner of the interface and use the keypad to text words that will appear on the screen.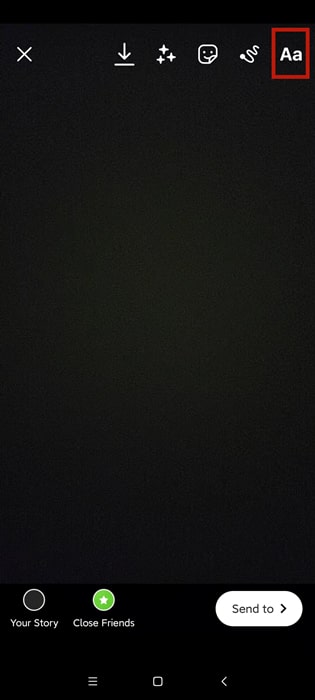 Add Text to Instagram Stories
Step 3
Change the fonts to meet your needs
Swipe the screen from left to right to make an option for the fonts. Instagram currently provides nine fonts for you to customize your story. You can select from Classic, Modern, Neon, Typewriter and more.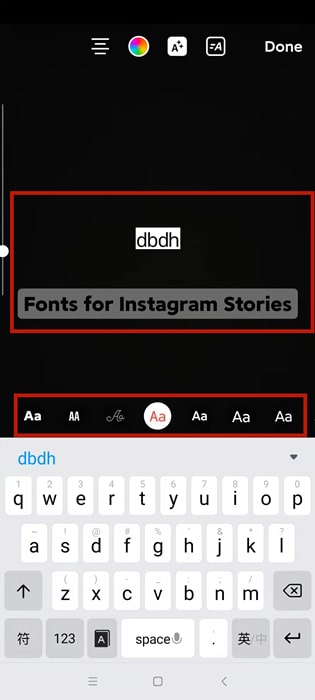 Change Font of Your Instagram Stories
Step 4
Complete editing and share the story
Adjust to change font color, resize the font and position it on your screen. When you complete editing, Click the "Done" button and release the post.
Way Two: Get Different Fonts for Instagram Stories with FlexClip
Although Instagram offers the inborn fonts selection, it's still limited. Meanwhile, you may want to use personalized fonts to endorse your brand. Here FlexClip is the right choice for you.
On the one hand, FlexClip covers a variety of available fonts to customize your story with ease. On the other hand, it allows you to upload local fonts and use them in your Instagram stories. In a nutshell, you have more freedom to change different fonts on Instagram stories with the help of FlexClip.
How to Change Different Fonts of Instagram Stories with FlexClip
Step 1
Click the button below to enter the editor page. You can start from scratch or choose a template to begin your editing.
FlexClip has hundreds of ready-made templates including Instagram stories. Besides, you have the privilege to customize the text with original fonts and colors as you like.
Step 2
Upload local resources and add text
Upload wanted resources from your local files under the Media section. Then drag them to the storyboard and move to the Text panel to add text.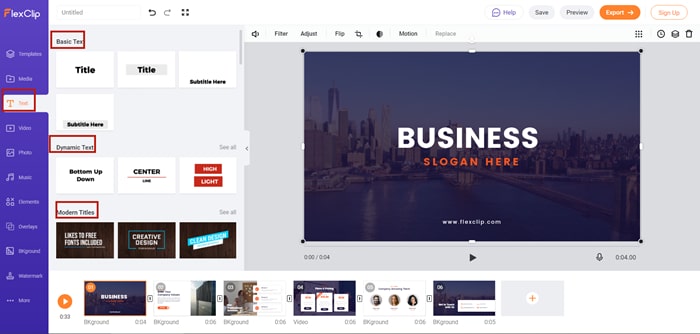 Add Text to Instagram Stories with FlexClip
Step 3
Change fonts and edit the text
Click the text to enter the Font panel and select one sort of font to better match your needs. Customize the text style and apply the motion function to infuse more vigor in your stories.
Besides, If you want to use your font, follow steps to make it feasible. Scroll down to the bottom of Font panel and tab Upload Font icon. Then select the font file from your local drive and upload it.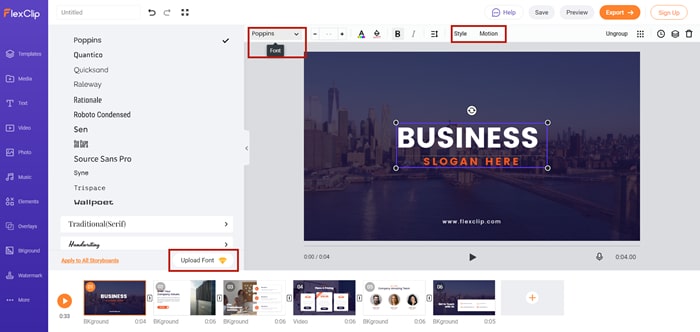 Change Font and Edit Text with FlexClip
Save the video and export it to your computer. Share the prominent videos to your Instagram account via computer or mobile.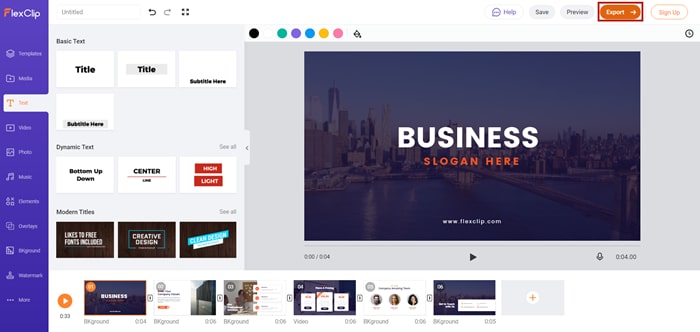 Save and Share Instagram Stories
Way Three: Get Different Fonts for Instagram Stories for Third-party Software
If you're in search of special symbols and fonts to apply in your Instagram stories, the third-party website - lingojam is ready for you. This website includes various text tools ranging from text translator to text generator, which enables you to get a copy of individualized and high-level text. Follow the steps below to know more.
Step 1
Go to lingojam.com and select the tool based on your needs. Here we take the Fonts for Instagram as an example.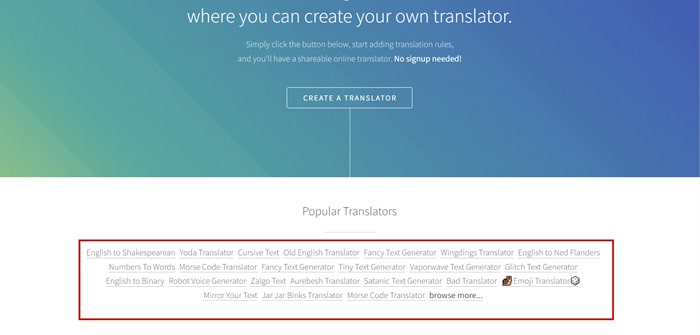 Move to the Website
Step 2
There are two dialog boxes on the screen.
Type in the words in the left box and you will see several generated results with different fonts. If you're not satisfied with these fonts, click 'Design Your Own Font' on the right bottom of this page, which enables you to set each letter with different fonts.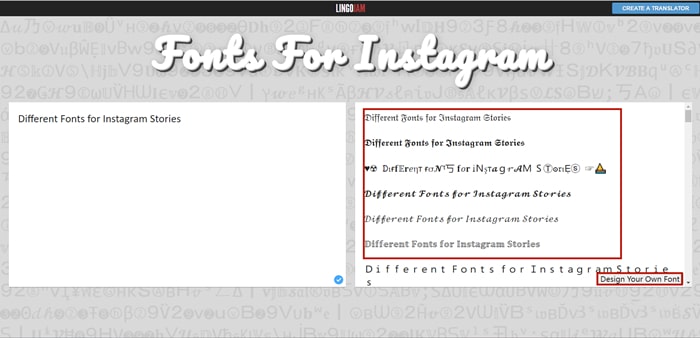 Get Text with Different Fonts
Get a copy of the desired font and paste it to your Instagram stories. Notice that the words will display with unreadable symbols in the editing box but it will show as your designated way as long as you release the post.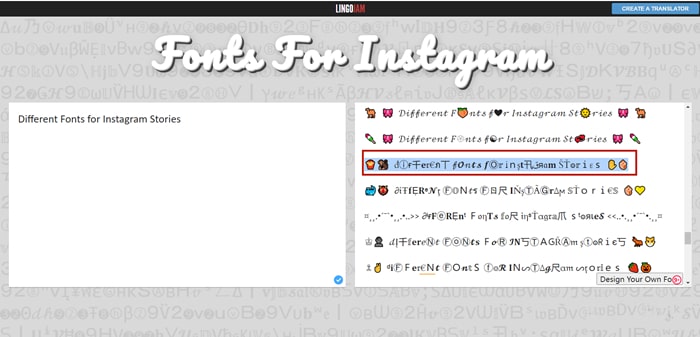 Copy One Font and Share
The Bottom Line
Creating an Instagram story with different fonts is an easy way to make your account stand out. This post comes with three solutions on how to get different fonts for Instagram stories. FlexClip is a comprehensive video editor which enables you to do personalized adjustments not only including the fonts but also all the video elements. If you need a royal-free online video editor, you can give FlexClip a try!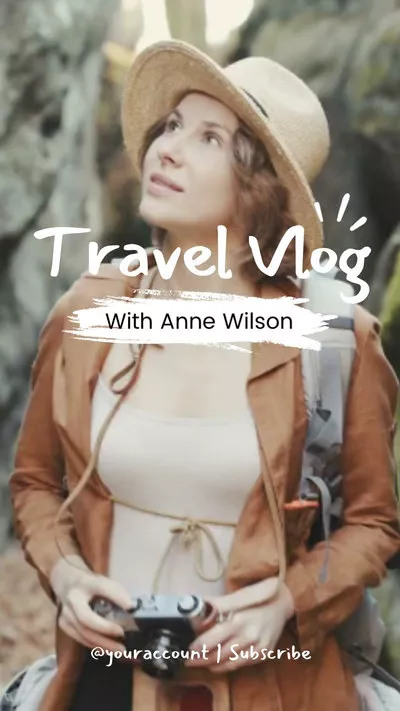 Travel Vlogger Channel Instagram Reels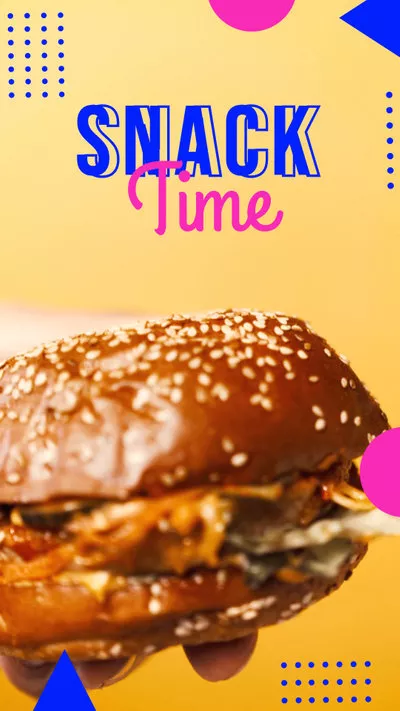 Snack Time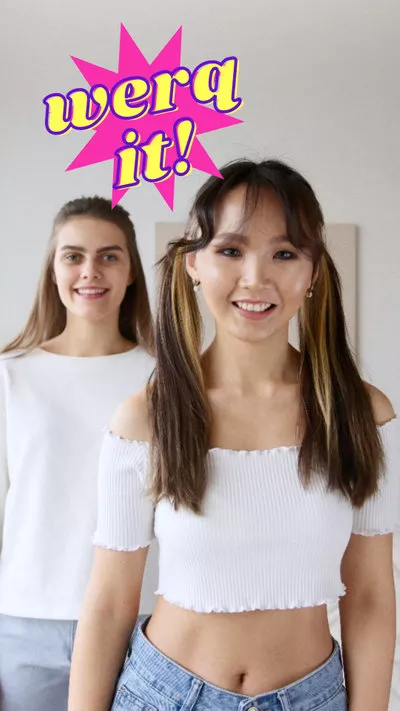 Dance Challenge