Summary: This post tells you why Instagram blocked your video and how to avoid this problem. Follow suggestions below and stay away from Instagram blocked my video issue.
Q: Hi guys, I took a video and posted onto Instagram. When I got back, the video was blocked. And there is no option to appeal it. Can anyone tell me why Instagram blocked my video and how to fix this problem?
— A User from Reddit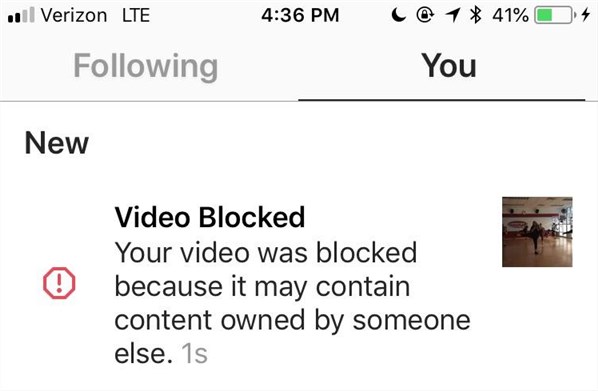 Image Board: Instagram Blocked My Video
A. Only videos that violate Instagram community guidelines will be blocked. However, a majority of people just tap the skip button whenever they see "Terms of Use" and "Privacy Policy" and they rarely care about these guidelines before starting an account. Violations on community guidelines may cause more significant troubles; for example, your Instagram account may be deleted.
Here are three common reasons why Instagram blocked your video.
* You have posted inappropriate videos
According to the privacy policy, Instagram doesn't allow users to post photos, and videos contain violence, nudity, sexual intercourse, fully nude buttocks, and genitals. Instagram strictly forbids these videos to protect teenagers and stop the spread of negative information.
* You might be involved with infringement issues
You have to be careful with applying any photos and music to Instagram video, especially if you are running a business account. You have no right to post anything downloaded from the Internet or other accounts.
* Your video is reported
People can report your post as spam when they found the video you posted contains hate speeches, harassment, violence, or sexuality. If reported, an email will be sent to inform you.
How to Tackle Instagram Blocked My Video Issue
1. Appeal to Instagram
If your video content does no harm to the community, or involves no infringement issue, appealing is the best way because it may bring your video back.
Step 1 Go to notification menu, and there will be a message "your video was removed because XXXX" sent by Instagram, click on it.
Step 2 Click "I agree" button and put in your signature, now tap the Appeal button.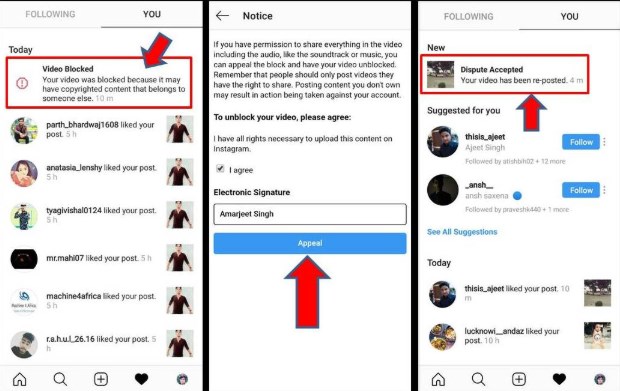 Image Board: Instagram Blocked My Video Fix - Appeal
NoteYou have to wait 24 hours to get responses.
2. Give Credits
If you have downloaded a video clip or applied music from other accounts, you have to give full credits to the original owner. Someone tried to edit the downloaded music or video clip a little before applying, this works. The original creator might still find it and report your video.
3. Use Royalty-Free Videos & Music
Using royalty-free music files and videos to make an Instagram video ensures you don't get involved in any infringement issue.
FlexClip can help you with this. As a powerful video editor, it provides you a library with rich royalty-free music and video resources and numerous editing tools to make cool video edits. All resources are free to use and it is very simple to make any edits. You don't have to pay a penny or get confused during the editing process.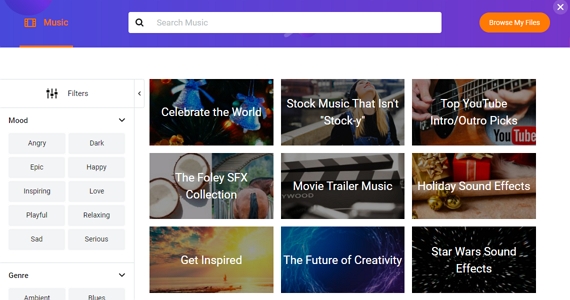 Image Board: Instagram Blocked My Video Fix - Use Music without Copyright
# Go to www.flexclip.com, click on the Get Started - Free button to start a new project.
# Click on the "+" button to add contents from your computer and the media library.
# Make video edits. Follow the instructions on the interface to add text, add background music, change the aspect ratio to the video.
# Export and share. Download the video in 480p, 720p, 1080p to your computer and share it to Instagram.
To Warp Up
In a word, Instagram blocked your video mainly because you violate the community rules, involves in infringement issues, or are reported by others. You can solve this problem by appealing, giving full credits, or using FlexClip's royalty-free music and video clips.
Now, you may have walked out of Instagram blocked video issues. By the way, besides Instagram videos, it can also help you make other videos, like promotional video, business video. Remember to give it a try! If you find this post helpful, share it with others.