IGTV, also known as Instagram TV, is a revolutionary standalone video application launched by Instagram in 2018 for mobile users.
Unlike traditional Instagram stories or videos that can only last from 15 to 60 secs, you can post a long-form IGTV video, up to 60 mins, potentially a game-changer for content creators.
In this post, you will learn the video specs for IGTV videos, and how to upload an IGTV video using Instagram, IGTV app, or from your pc, plus insider tips to create an IGTV video, and how to make the best use of IGTV video for your business.
Contents:
IGTV Video Specs You Should Know
Before we jump into how to create channel and IGTV videos, let's check out the specs of IGTV:
*IGTV Video Size. Since IGTV videos are designed to allow users to upload high quality, long-form videos, its video size is much larger than Instagram videos.
650MB (max size) for videos that are or less than 10 mins
3.6GB (max size) for videos up to 1 hour
*IGTV Video Length. Normal users can post videos that last from 1 to 10 minutes if you use a mobile device to upload a video. Your video should be at least 1 min.
For Large and verified accounts, you can upload 60 minute-long video (max), using a PC to upload a video.
*IGTV Video Dimensions. Currently, both vertical and horizontal videos are available for IGTV videos.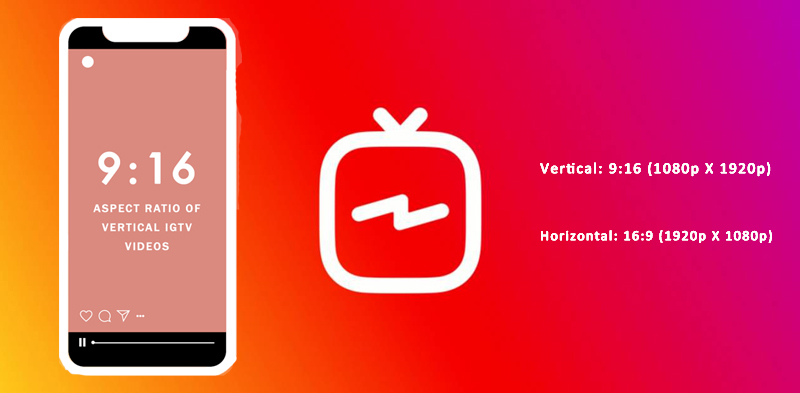 Recommended aspect ratio of IGTV video
Vertical: 9:16 (1080p X 1920p, recommended)
Horizontal: 16:9 (1920p X 1080p)
*IGTV Format. At present, IGTV video only supports MP4 format.
How to Add Video to IGTV (Instagram, IGTV App, PC)
Today, there are three ways to upload a video to IGTV.
If you already have an Instagram account, you can add it from the Instagram app or your computer. Or you can use the designated IGTV app to upload your video. We will explain that as follows.
a. Upload from Instagram App (IOS, Android)
Step 1 : Tap the profile icon in the bottom right to go to your profile.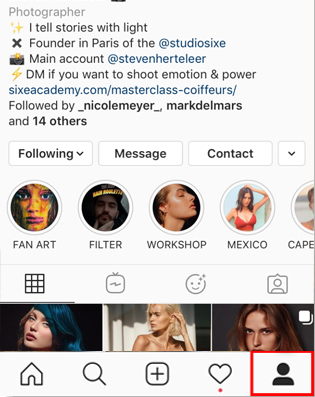 Tab profile icon of your Instagram
Step 2 : Press the "+" icon above your profile picture in the top left, then choose "IGTV Video" and pick the video you want to upload. Tap "Next" in the top right. Check the best time to post on Instagram.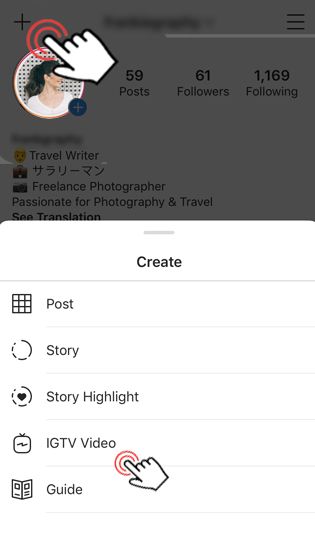 Tab IGTV button on Instagram
Step 3 : Then to select a cover image by choosing a frame from your video or an image from your camera roll, i.e. from the photo gallery of your cellphone.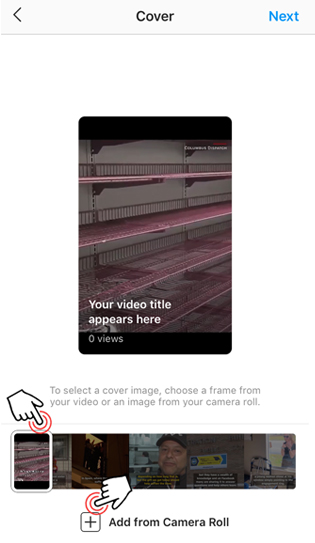 Select a cover photo for IGTV
Step 4 : Next, add the title and description. Then tab "Post" in the top right. Check what to do, if your Instagram video gets blocked.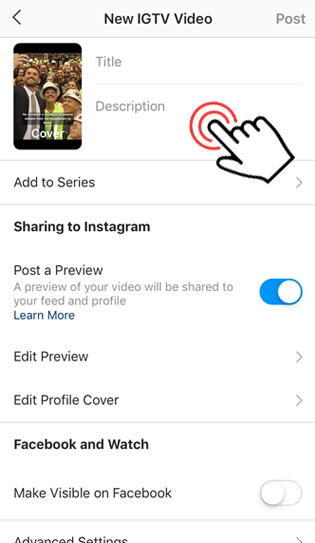 Add a title and description before posting an IGTV
b. Upload from IGTV App
IGTV video is a standalone app as well. You can access IGTV with either a personal or business aim. Download the IGTV video app, you'll see a login screen and click it to continue.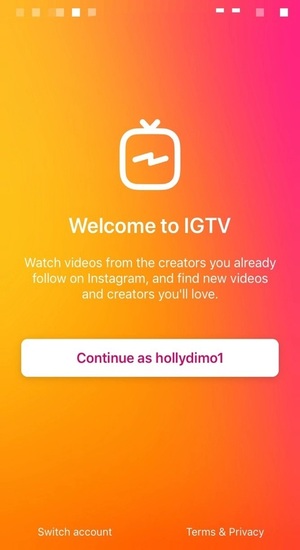 Login screen of IGTV video
Step 1 : click the gear button in the right top corner, and then create your channel.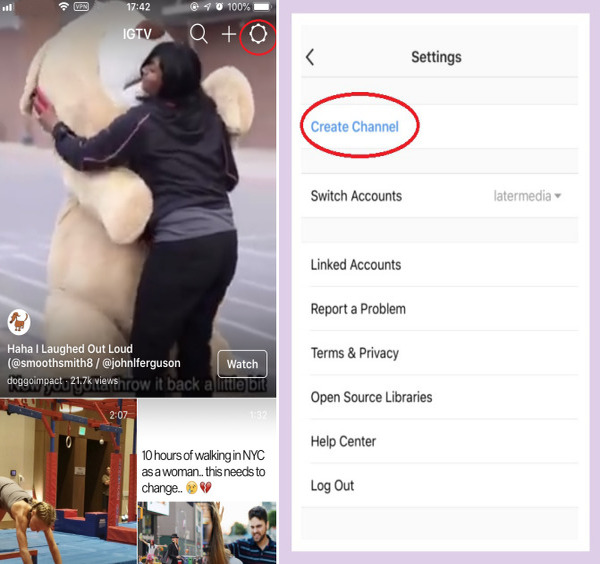 How to create IGTV channel
Step 2 : Then, click " + " and allow IGTV to access your album.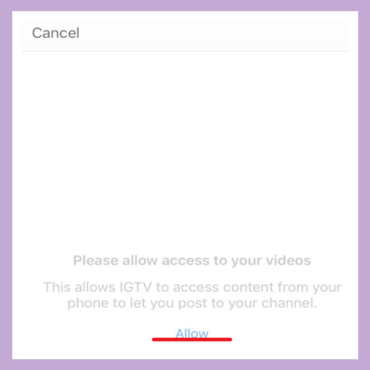 Allow IGTV to access the photo gallery.
Step 3 : Select the video you wanna upload and then choose a frame as the cover image from your video or camera roll.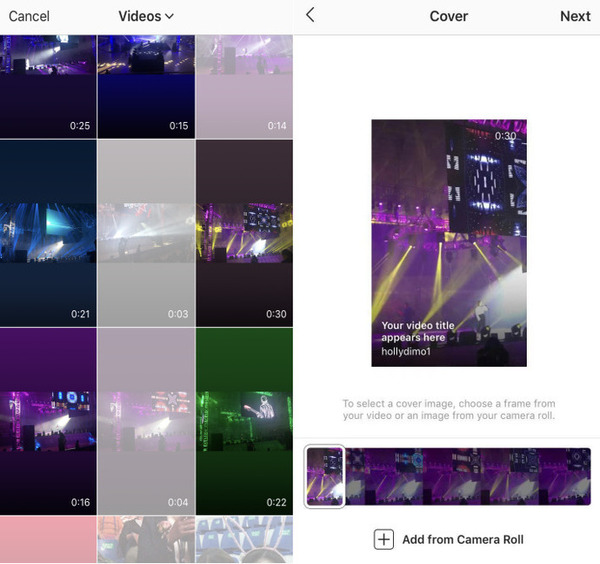 Upload your video and select cover
Step 4 : Write an attractive title and description for your video. Then tab "Post".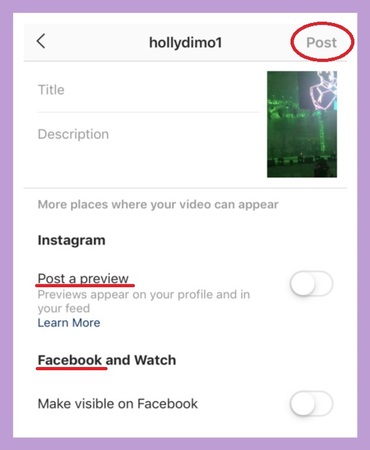 How to post a video to IGTV app
c. Upload from PC to Instagram.com
If you are a vlogger and want to post a long video, uploading your video to IGTV from the computer is a great option.
Step 1 : Open your browser( Chrome or Safari) and log in your Instagram account.
Step 2 : Go to your profile and click IGTV. Then upload the video from your computer.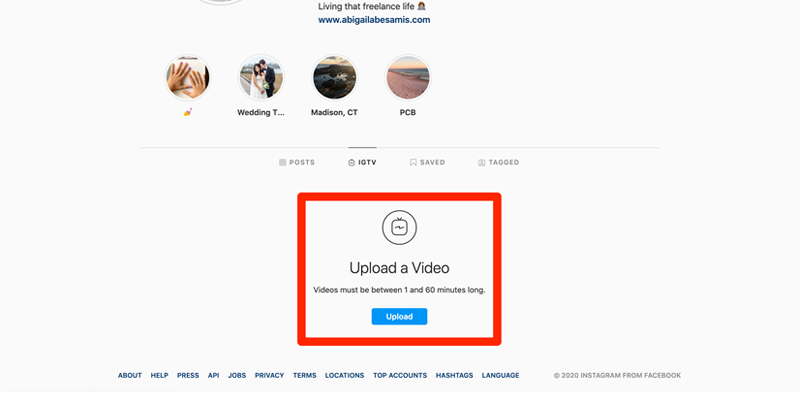 Upload a video to IGTV from your computer
Insider Tips:
Your video for IGTV should be at least 1 minute. Or it won't upload successfully.
Step 3 : Go to the interface of "Add New IGTV Video". Drag your video to upload. Then, add a title, description, and a cover photo before clicking "Post".
Post an IGTV video from your computer
You may also share a preview of your video to the Instagram feed or your video to Facebook.
How to Make an IGTV Video
To make an IGTV video, you can either record a video directly using the IGTV app or upload a video clip from your mobile phone.
However, if you take a closer look at the popular IGTV users or Instagrammers, you will find their IGTV videos are far more entertaining and appealing than your raw videos.
The open secret to that is that they often edit their videos with a third-party video editor before posting. And to make your IGTV video more captivating, the free and versatile FlexClip can be your ideal IGTV video editor.
You can use FlexClip to add unique sound effects and music to your video. Choosing from the 100,000+ royalty-free music library, you can easily find the right background music or funny sound effects to match the mood of your IGTV video.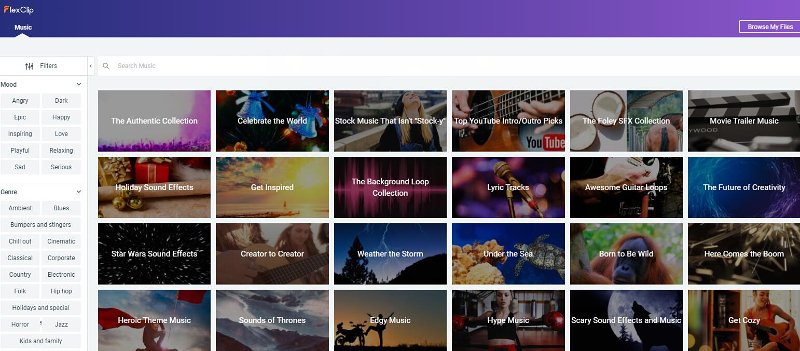 Free sound effects and music library for your use
To make your video more entertaining, try using the hilarious widgets and helpful animated texts to make your IGTV video come alive. Just take your time to play with it and give full play to your creativity.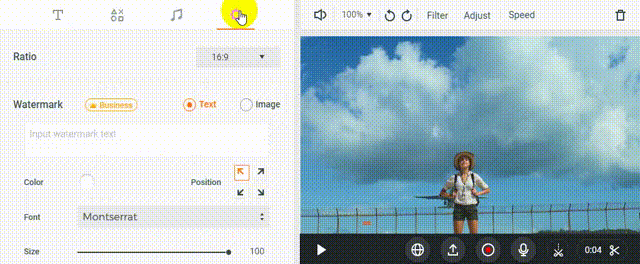 Add animated texts and funny widgets with FlexClip
Another user-friendly feature is that you can easily resize your video for IGTV's aspect ratio(9:16 or 16:9) and use a pre-made Instagram outro to add your company's logo and other information and export the video in 1080p.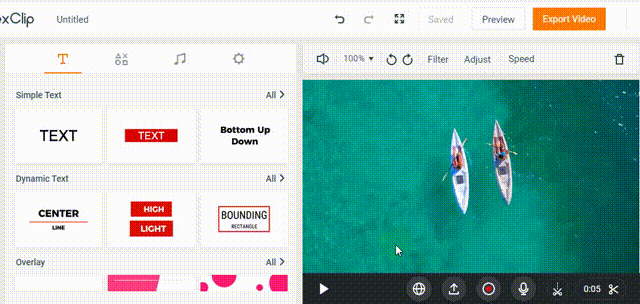 Change aspect ratio and add an outro to IGTV video
And there are 1,000,000+ free stock videos and more key features waiting for your discovery. It's free and no experience needed. Check more Instagram video editors.
Make the Best Use of IGTV Video
The ability to post videos up to 60 mins makes IGTV a game changer for content marketing.
Whether you are using IGTV video for promo or the launch of your new products, etc. you need new ideas to make the most of it.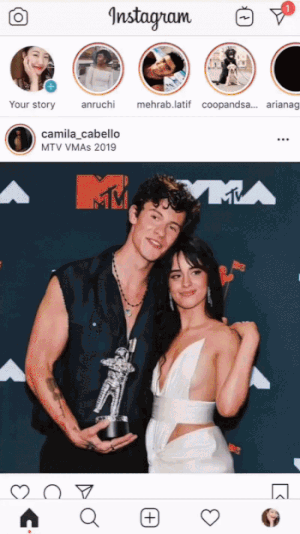 Click the icon of IGTV on Instagram
Here we have listed some practical strategies to help you make the best use of IGTV video. Hopefully, you will find them useful.
*Use the "preview" feature of IGTV. As you post your IGTV video, use the preview button, and edit the 1-min preview video before sharing it to your Instagram feed or your Facebook.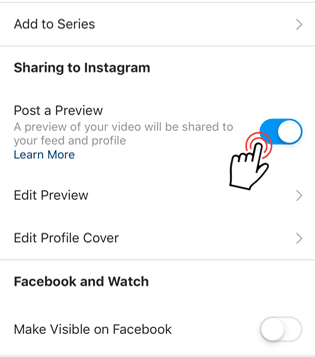 Post a preview to draw more viewers to your IGTV channel
The brief teaser will help you draw more viewers to your IGTV for the entire video content. The combo of two applications often leads to a higher click-through rate and an increase of targeted followers.
*Balance the educational, promotional, and entertaining content. Most of the users use IGTV for socializing and entertaining.
So try to diversify your content and entertain your target audience first, then offer informative and promotional videos. The last thing you want to do is use the hard sell.
*Made full use of IGTV insight. This is a bonus application of IGTV for you to monitor the engagement with your viewers.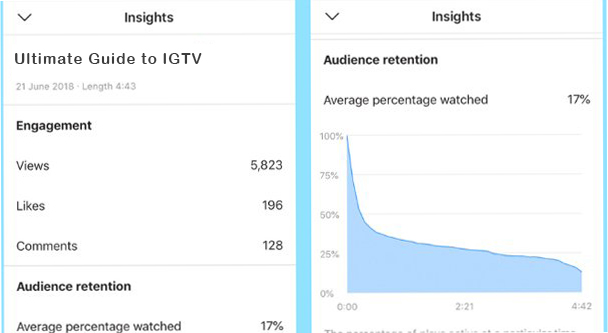 Use IGTV insights to monitor your post data
After you post an IGTV video, you can check the views, likes, and comments as well as the average percentage and audience retention line graph.
Once you have these data, you can adjust your video making, rewrite caption, or change photos for coverage accordingly. pretty useful.
*Try live streaming. If you have a product-release meeting or prepare to show the workshop of our company or go for a tutorial video or an interview, do live streaming on IGTV, it's one of the best ways to engage with your target viewers face to face, literally.
It will also add extra trustworthiness to your brand and increase loyal followers.
*Edit your video before posting. It's advisable to edit your raw video with a free and flexible IGTV video editor like FlexClip.
Its hundreds of pre-made templates for business and other occasions will save you precious time and help you get more likes and comments on your IGTV channel.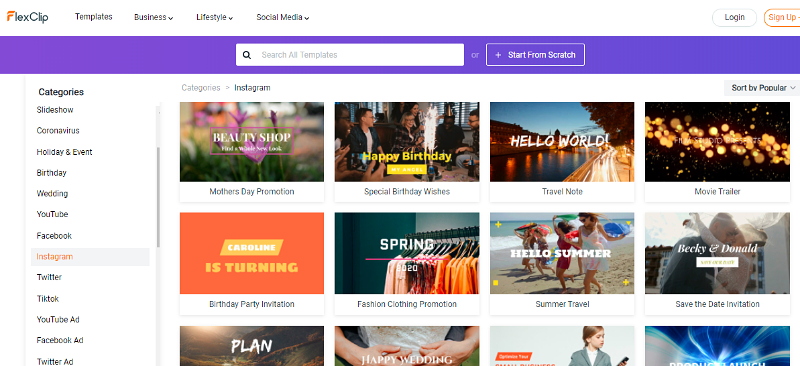 Hundreds of well-crafted templates for IGTV video
Final Thoughts
Just like having a Youtube channel on your Instagram account, IGTV video, featuring long-form videos, promises unlimited opportunities for content creators like you.
You can easily upload your video to an IGTV app, or simply use your Instagram app or pc for a post. While using a free IGTV editor like FlexClip can jazz up your video effectively help you get more likes and comments from targeted viewers.
If you find our post helpful, don't forget to share it with your friends or on social media.