Summary:This blog shows you the 10 tips to get more followers on Twitter that actually works.
Twitter is one of the most popular social media, has the great potential to absorb traffic to your blog and pages, promote your services or produces and increase your brand awareness.
As you can see, Twitter is definitely a great platform you should mange well. And this article gives 10 tips to help you get more followers on Twitter.
How to Get More Followers on Twitter 2020
1.Update Your Unique Profile
Add an image of yourself, if you manage a Twitter account for business or brand, then make a special brand logo image to perfect the profile.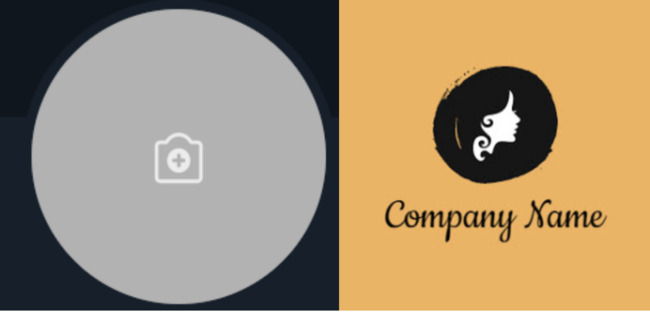 Image board: Upload your brand logo image
Your unique personal image can draw more attention of users, people like to know who they are talking with. If you mange a business account, you may wanna expose more your logo to increase the brand awareness.
2.Perfect Bio
This is a good place where users first realize who you are, what's your services or products are. So, that your bio is engaging or not directly decides whether Twitter users will follow you.
The first part is all about what you or your business can do for customers. The second part is more about your core, what's your believe and business core.
Furthermore, you won't forget to add the hashtag, link and location in your bio, that's the ways your followers and users can actually find you and buy your stuff.
Linking to the landing page gets more conversion and adding location increases the trust for your business.

Image board: Example for how to write the bio to get more followers on Twitter
3. Add a Stunning Header (DesignCap)
Adding a attractive Twitter header absolutely makes your Twitter account stand out. You can see many examples that users leverage a funny and catchy header to get more followers on Twitter.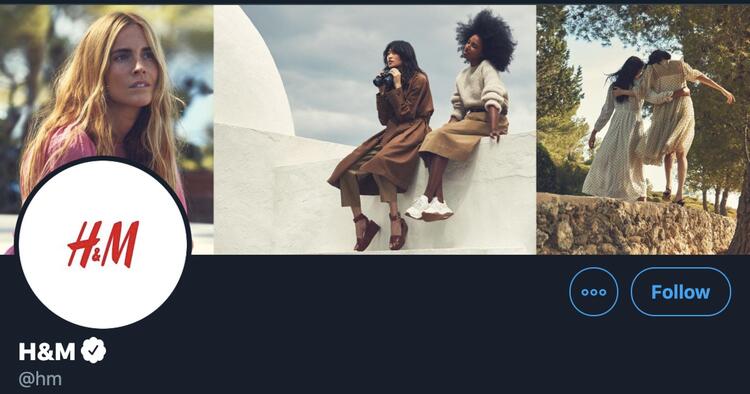 Image board: H&M Twitter Header
Don't be worry you're a beginner of graphic making, there are dozens of online graphic designer to help you to create a unique Twitter header, such as FotoJet and DesignCap.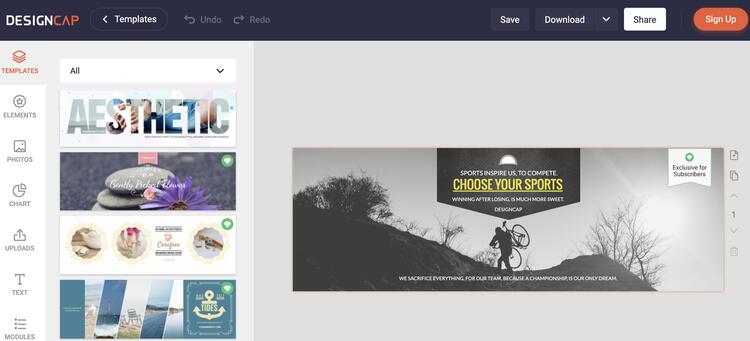 Image board: DesignCap Twitter Header Maker
Both of them provides varieties of Twitter header templates to inspire your minds. Also, you can avoid to change the aspect ratio with DesginCap and FotoJet. What's more, they are easy-to-customize!
Check them out and make a fantasy header to get more followers on Twitter!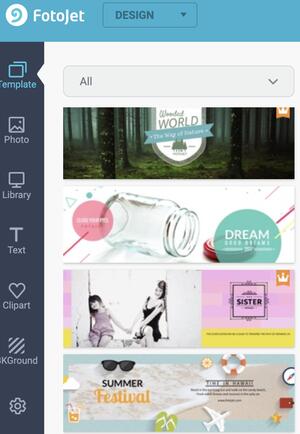 Image board: FotoJet Twitter Header Maker
4.Don't Tweet Frequently but Consistently
Don't tweet too frequently.
A research indicates that half of unfollows happened when an account tweets too frequently in a short space of time.
But Tweets consistently
Twitter's data shows that more tweets an account post, the more followers they're probably to have.
5.Be Funny & Share Great Content
One of the most important things for how to get more followers on Twitter is tweets itself, the content! However, just sharing an endless stream of links and products won't help anymore. You need to vary your sharing content.
People are vision creatures. Images/GIF and videos can make your tweets more funny and stunning.
1)Add images/gif with relative texts
36% more click-throughs
31% increase in website visits
41% more retweets
48% increase in tweets being favorited
33% increase in visitor to lead conversions
(data source: thebalancesmb.com)
You can leverage some free editing software to convert multiple images to videos, make a slideshow. Also, share the content that your potential customers may be interested in.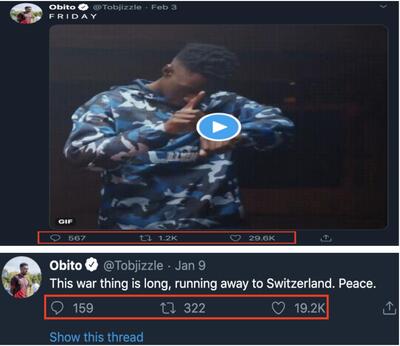 Image board: Compare the retweeted data: texts with GIF vs only texts
2)Include videos often in your tweets
According to tweets business, tweets are 10 times more likely to engage your audience if including videos.
Image board: Compare the data: tweets with videos vs tweets with photos or GIF
Therefore, you need often vary your tweets with Images, GIF or videos to improve your engagement with users, in this way, more people will choose to follow your Twitter account.
6.Add a 'Follow' or 'Share' Button on Your blog and Homepage
Add a 'follow' button to give a change for your blog/page readers to follow your Twitter account.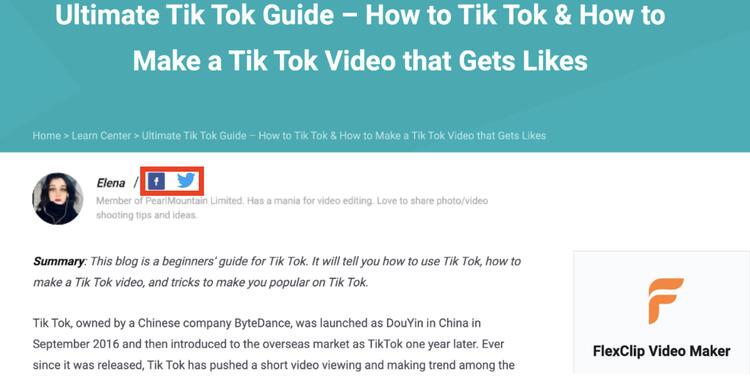 Image board: Add a 'follow' button on blog and homepage
Meanwhile, add a 'share' button on your page or blog, make sure your readers can tweet your posts easily.
Image board: Add a 'share' button on blog and homepage
7.Engage with Others
Host a Twitter chat
Twitter chat is a good place to get to know other users and get more followers where you can actually develop relationships on Twitter. You can talk about a specific topic with others.
Tag other people or brands
Tag the people or brands that your tweets are relevant to, this is an important chances to grow your beneficial relationships. And a good way to tell users what your business is related to.
Engage with others in comments
Within 30 mins (you post your tweets), this period is your best time to engage with other users. Twitter users are most likely to comment your tweets in this time. So, go to 'comment' to reply them, explain to them. The more engagement you make with others, the more followers you will get on Twitter.
So take some preparations, go to build community with authority and celebrity.
8.Make the Most of Hashtag
Adding hashtag is good way to attract more eyes on your Tweets. But remember to add a relevant and hot one. The more chance that users can search for your tweets you have, the more followers you may get.
But how to find the really helpful hashtags? There are also many hashtag generator helping your find the most proper ones for your tweets.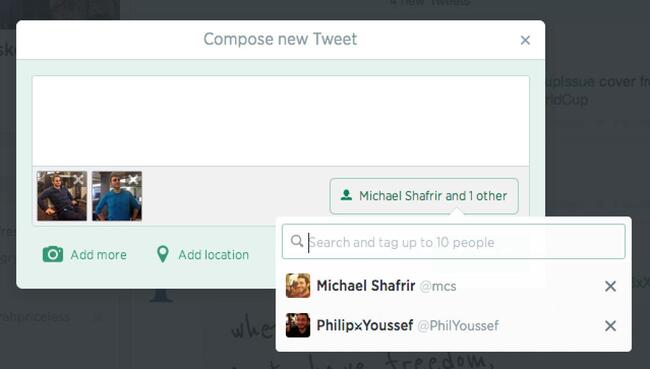 Image board: Tag people
9.Schedule Your Tweets
The highest average CTR (click-through rates) happens between Mondays and Thursdays, 1pm and 3pm. This period is your best time to post your tweets. The more users see your tweets, the more followers you may get.
Also, accord to Sportsocial the highest engagement on Twitter occurs between Wednesday to Friday, 8 am to 11 am, and on Thursday around 4pm also witnesses a top engagement. So, in the two periods you can go to engage with others on Twitter.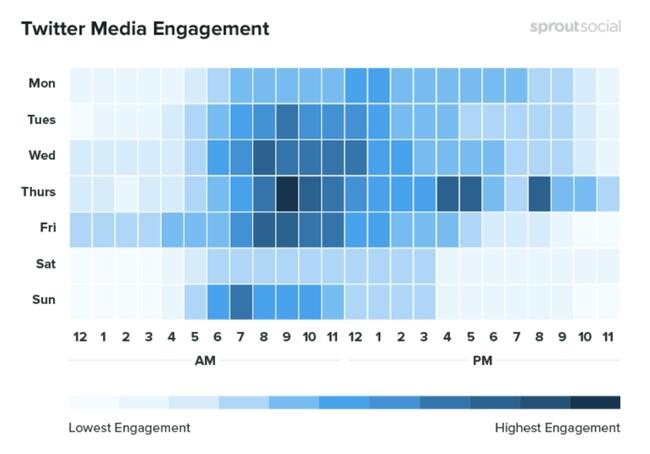 Image board: Twitter Media Engagement((Source from Sportsocial)
10. Pin Your Best Stuff into the profile
If you get something to share or have some special offers, try to pin it to your profile. Whenever other users visit your Twitter account, they will see the pinned information and tweets, which is definitely a good way to absorb more followers.
Bottom Line
Join in us, try it freely to design catchy images and special and entertainment videos to make your tweets more stunning to get more followers!