When we look back at our old printed photos, they can always bring us joy and tears. If you open your drawer, chances are that you will find loads of photo albums, scrapbooks that signify the unforgettable moments with your family and friends.
But, the only fly in the ointment is that they are easy to damage and take up a lot of space. So, this post offers three best ways on how to digitize your photos and convert them into a compelling photo slideshow. Check out and choose the method that is best for your needs.
3 Best Ways to Digitize Your Old Family Photos
With the advent of the digital age, more and more people store their pictures on their computers, or some individuals even use cloud storage. That's because digital images can be preserved for a long time without damaging their quality. What's even better is that they are easy to edit and share.
However, If you have never digitized photos, you may think it's a daunting task. In fact, it is very easy and quick. With the best three methods below, you can even turn your paper photos into digital copies by yourself at home. Now, let's see how to digitize photos without turning to a photo-digitizing service.
Using Your Smartphone or Digital Camera
One of the most convenient ways to scan your old pictures is to use your phone camera. Nowadays, almost everyone has a smartphone at hand. With the phone, you can easily convert physical photos into digital anytime and anywhere without paying a penny. Or you can also take pictures with your digital camera.
All you need to do is organize your photos, take pictures of them, and transfer the scanned copies to your computer. Or you can also save them in the cloud.
Downloading a Photo-digitizing App
Asides from a phone camera, numerous photo-scanning apps can be a nice choice as well, such as PhotoScan, Microsoft Lens, Genius Scan, and more. Among them, we recommend the Microsoft Lens due to its powerful editing features.
This app is free and available for both Android and iOS. Before you scan pictures, it will automatically crop and straighten photos to keep them in the right orientation. Besides, you can also rotate the picture, add texts, and share your images to other Microsoft programs, like OneNote and OneDrive.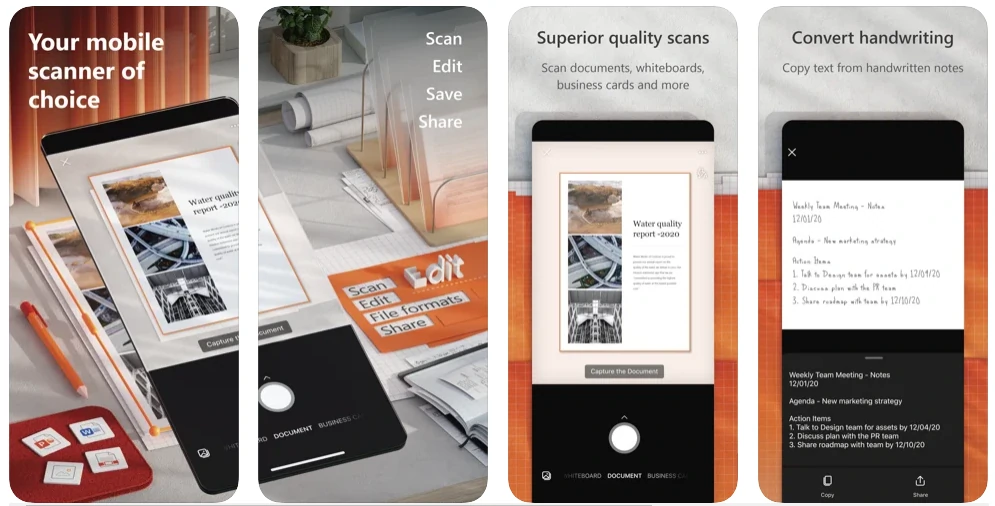 How to Digitize Photos App
Using Picture Scanner
Photo scanners are great tools to digitize photos as they can help you convert physical photos into high-quality copies. With a photo scanner, there is no need to worry about the problem of distortion, glare, and shadows.
Photo scanners have a wide range of prices and capabilities. If you go to online shopping platforms, you can even find that some photo scanners less than $100 can also do a good job of this. So, just choose the one that you like most.
Bonus: How to Convert Your Digitized Photos into an Engaging Photo Slideshow?
As you can see, there are many ways to digitize photos and they are not as difficult as you think. So, if you have to convert your printed pictures to digital copies, what can you do next? Actually, most people would prefer to make a video slideshow with their meaningful copies to share joys. If you also want to create one, FlexClip's video maker can be a nice choice.
This online video editor is free to use and perfect for beginners. With FlexClip, you can easily create a variety of slideshows or collages for your next family event thanks to its expertly polished templates. Whether it is a birthday greeting, anniversary celebration, or wedding invitation, you can effortlessly create diverse types of videos just with a few clicks.
Meanwhile, it is also packed with powerful editing tools that can take your digital copies to the next level. You can edit your images by tweaking the brightness, contrast, exposure, shadows, and many more. Apart from these, you can also crop and flip your picture, add filters, texts, music, and fun stickers. Click the Get Started Now button below to create your stunning slideshow in minutes.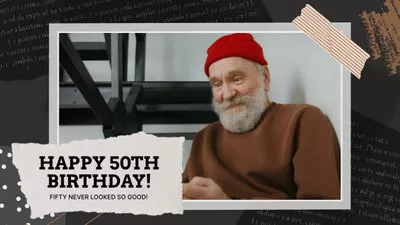 50th Birthday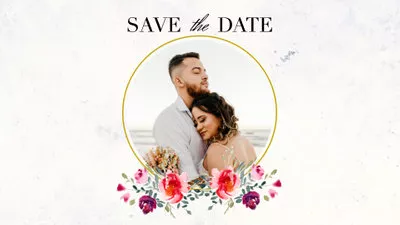 Floral Save The Date Invitation
Step 1: Choose a slideshow template.
Go to "Templates" and search for any keywords you like, such as birthday wishes, wedding anniversary, etc. Then, Apply the selected template to the media section.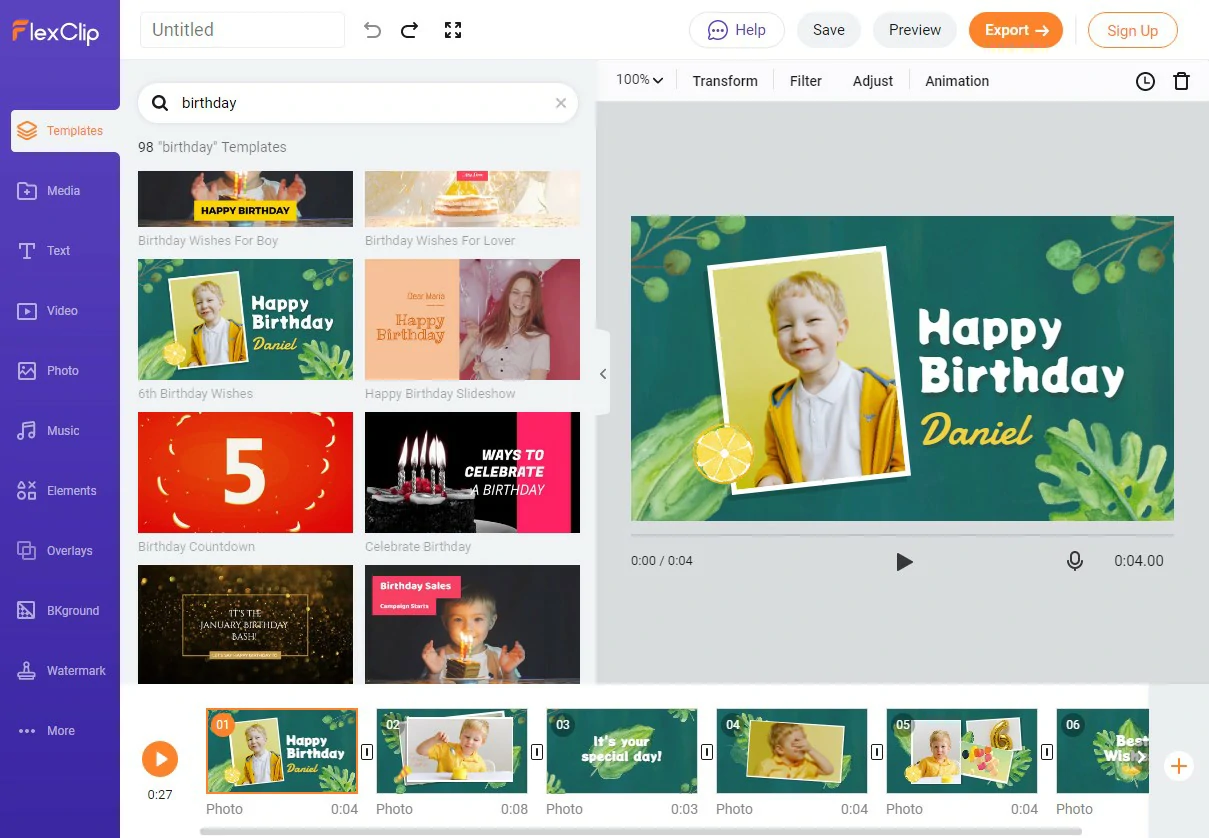 Choose a slideshow template
Step 2: Upload your pictures or footage.
Navigate to "Media" and click on "Local Files." Now, you can select the desired files. Then, drag and drop them to the media section to replace the pre-made photos.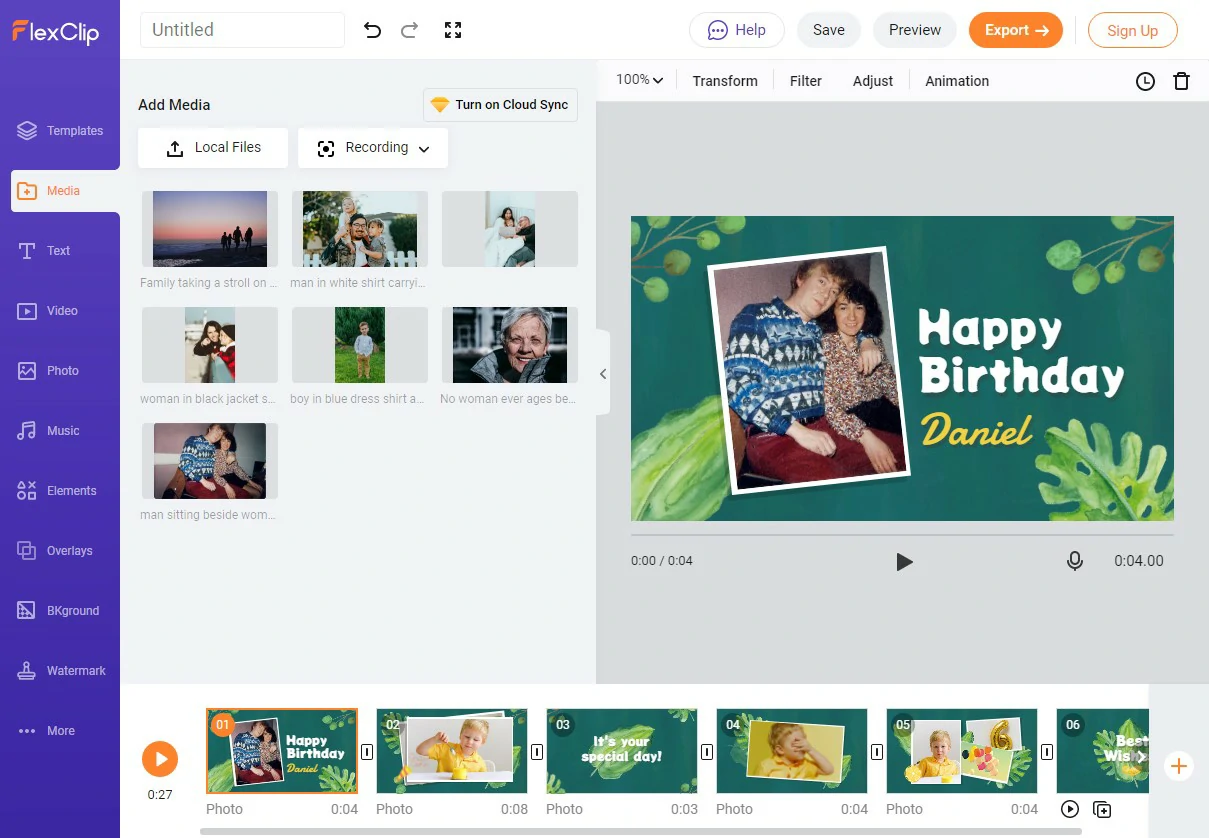 Upload Your Pictures or Footage
Step 3: Edit the slideshow.
Now, you can feel free to customize the slideshow. For instance, you can resize pictures, add photo frames, filters, texts, change fonts, colors, music, etc. If necessary, you can also duplicate a storyboard so that you can display more photos in your slideshow.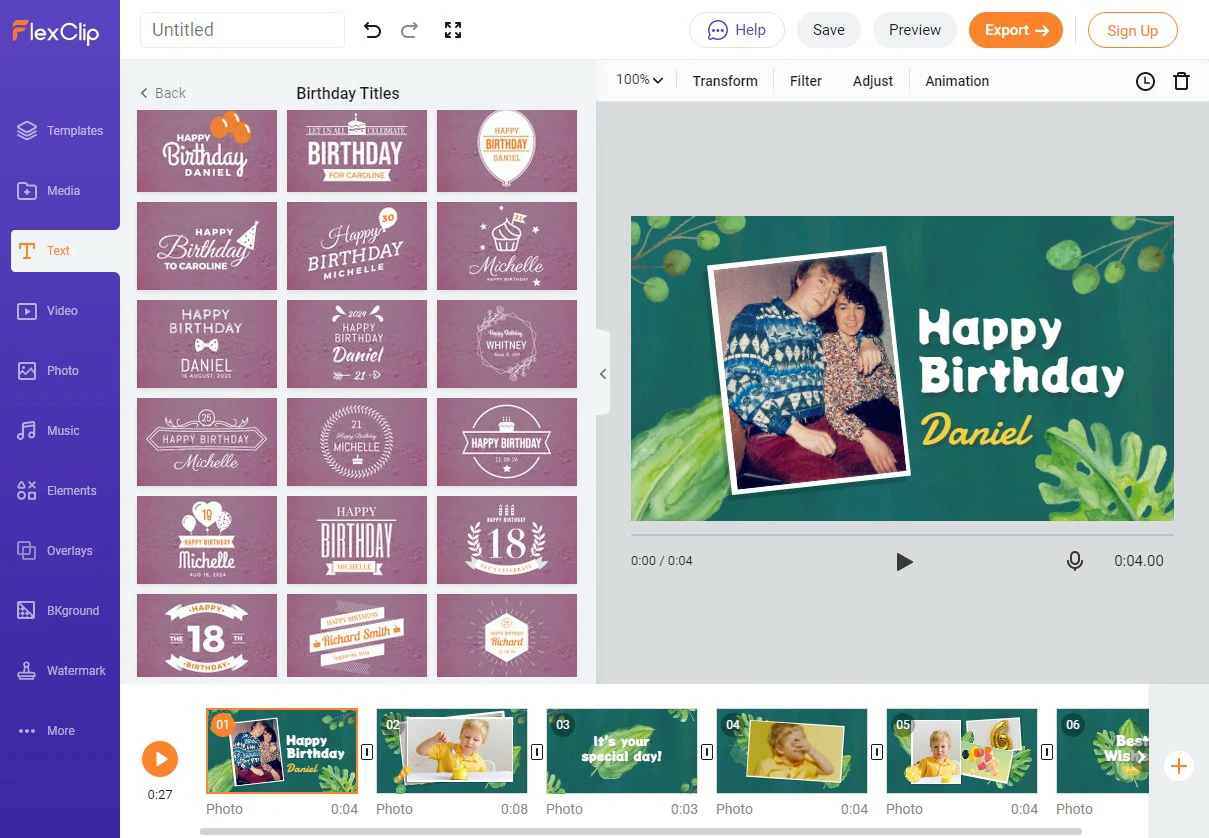 Edit the Slideshow
Step 4: Export and share.
FlexClip allows you to download video up to 1080P. Simply click on the "Export" button at the top-right corner of the screen. Then, share your stunning work across social platforms.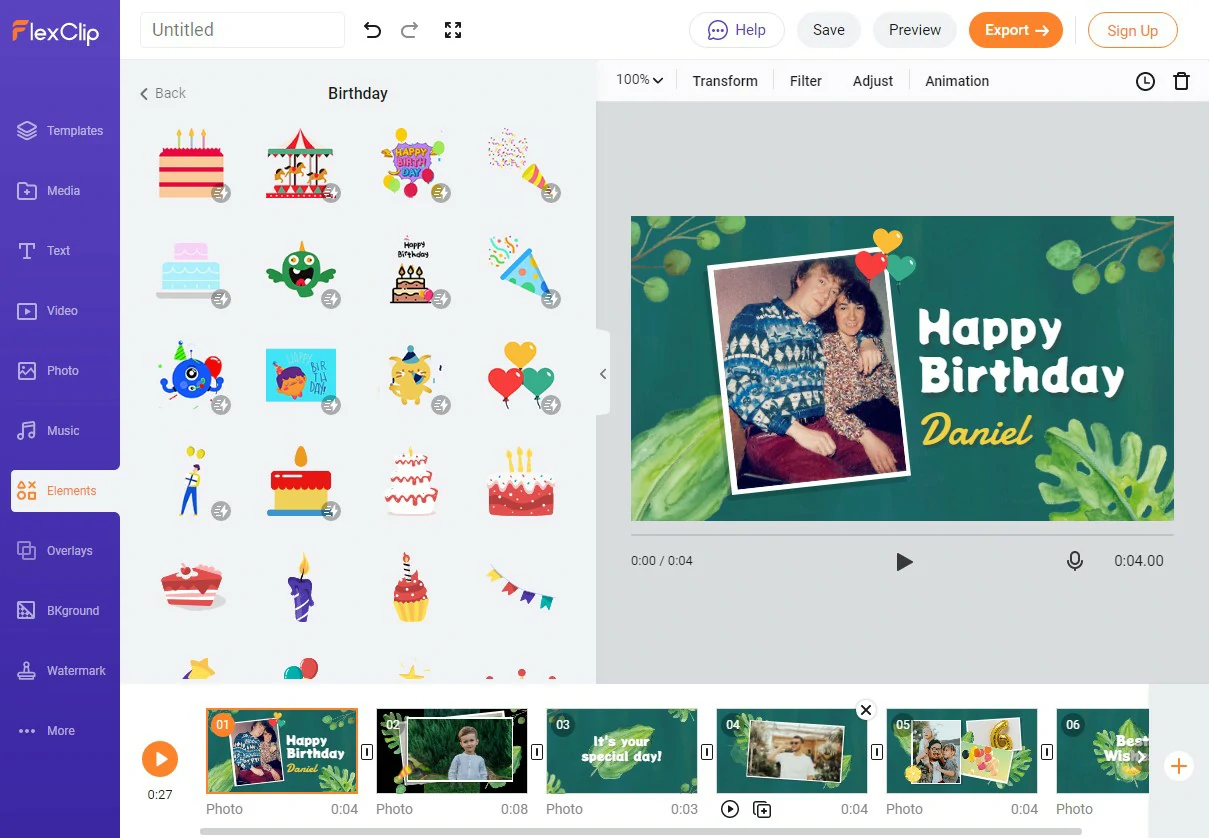 Export and Share
The Bottom Line
We hope the there best photo digitization methods do help you address your problem. Each approach has its pros and cons. So, if you wonder which one is the best? In fact, the way how you digitize photos depends on your requirements and budgets. By the way, if you want to turn your digital photos into a slideshow, don't forget to try FlexClip for free!